We spent a lot of time at Disney World over the summer, and even made a trip to Disneyland. I miss it already! We really wanted to go to Dapper Day coming up this weekend, but it doesn't look like it's going to happen. Too much to do.
On one of our trips to Disney World we were walking by the Pirates of the Caribbean ride and realized the show was just starting. I've seen the show before, and the Jack Sparrow character looked so much like Johnny Depp that I could have sworn he was visiting Disney for the day.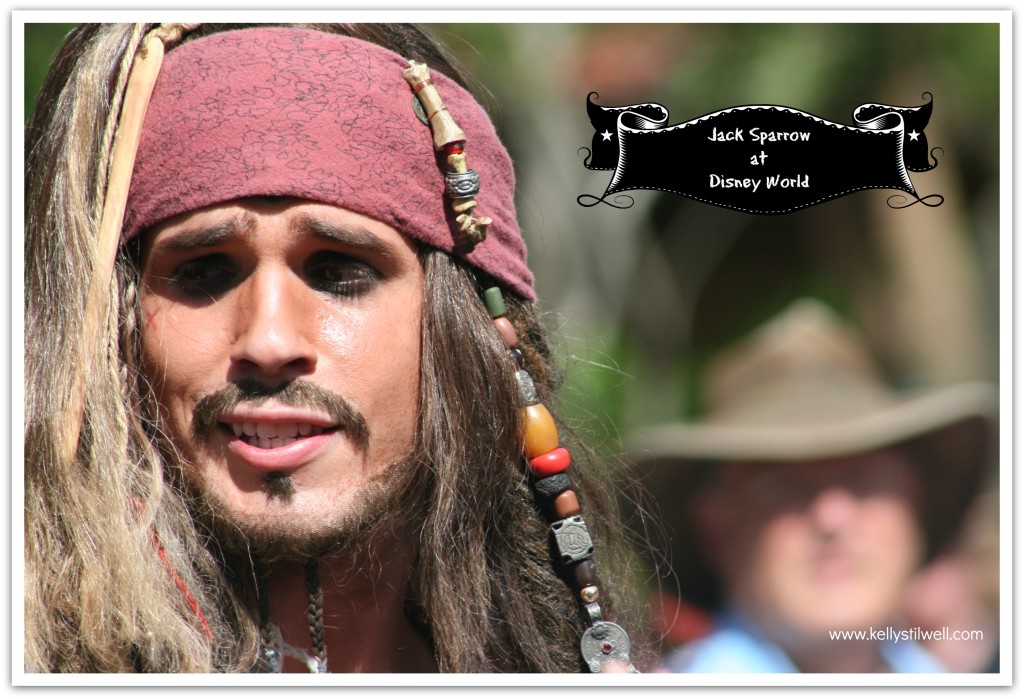 I thought there was no way the character could be as good this time. I was wrong. Amazing. And really good looking, too. Just sayin'.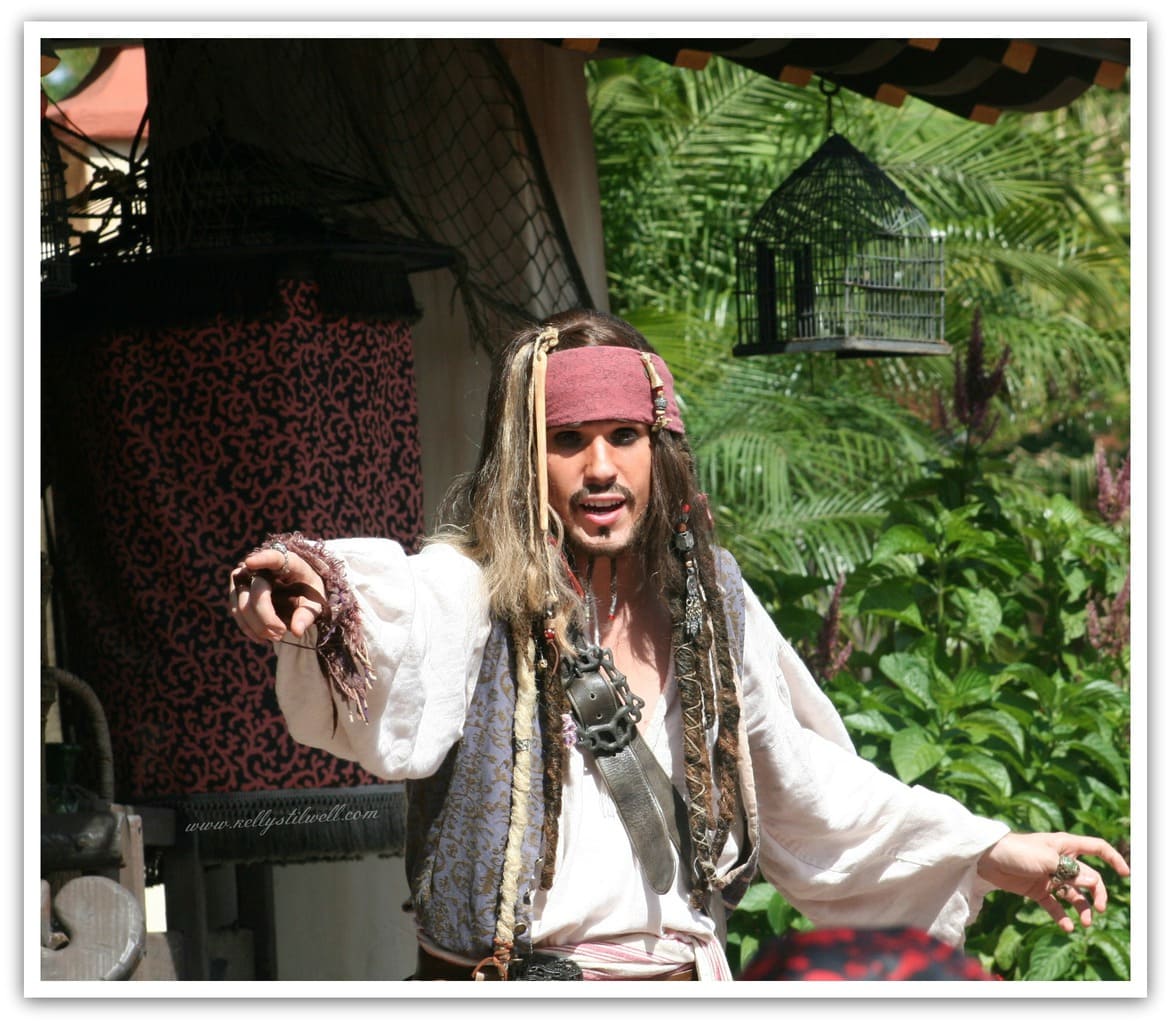 So on this International Talk Like a Pirate Day, I thought it would be the perfect time to share the photos of the show with you! The kids will love this, by the way. It's very interactive. Jack Sparrow will ask for volunteers and teach them how to be a swashbuckling pirate, training them to get away from pursuers, just like he manages to do in the movie. It's a fun time. Check the guide for performance times. The show isn't very long, but definitely a must see.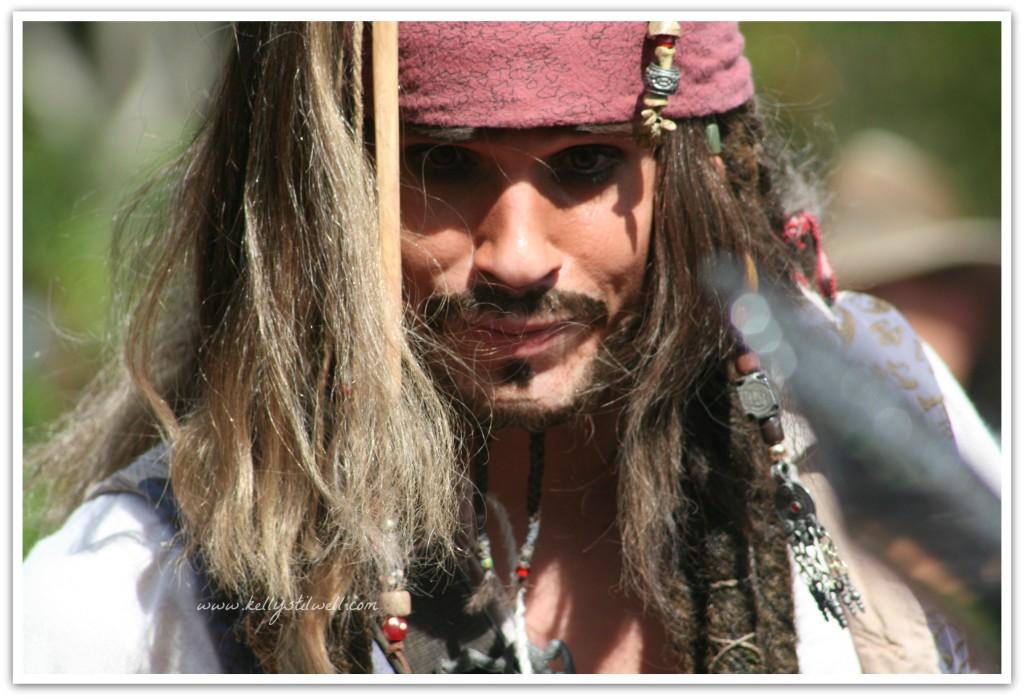 After you enjoy the show, go over and check out the nine-minute Pirates of the Caribbean ride. It's a slow boat ride with only a couple of little dips. You'll see skeletons of pirates and mermaids when you first begin the ride. Next you will go through a fight between ships where cannon balls seem to fall into the water lightly splashing some of the riders. I've only been sprinkled, but I guess it depends on where you are sitting. Watch for Captain Jack Sparrow as he will peek out of a barrel, from behind a mannequin, and you'll see him with all his booty at the ride's conclusion. This is a must see, in my opinion. Enjoy!