Finding paradise takes a lot of bravery, but I'm so glad we did it. Life change can be good for everyone.
This week we were in Orlando for a few days. Known as one of the top vacation destinations in the world, there are always a lot of visitors.
You rarely meet people who live in Florida, much less Orlando! We visit pretty frequently as my husband has a lot of clients there, and there are a couple of great golf courses he can do business on. As we homeschool, we can tag along, do school in the hotel room, and play in the afternoon.
I noticed, as I was walking through the hotel, people are not nearly as happy leaving as they are arriving. I get that. I mean, they are going back to normal life...work, school, chores.
But there is something else they are leaving. Florida sunshine! I remember those days. We used to vacation in Florida every year. On the plane, we would plan our next vacation. I hated leaving the warmth, going back to the cold and ice in Maryland.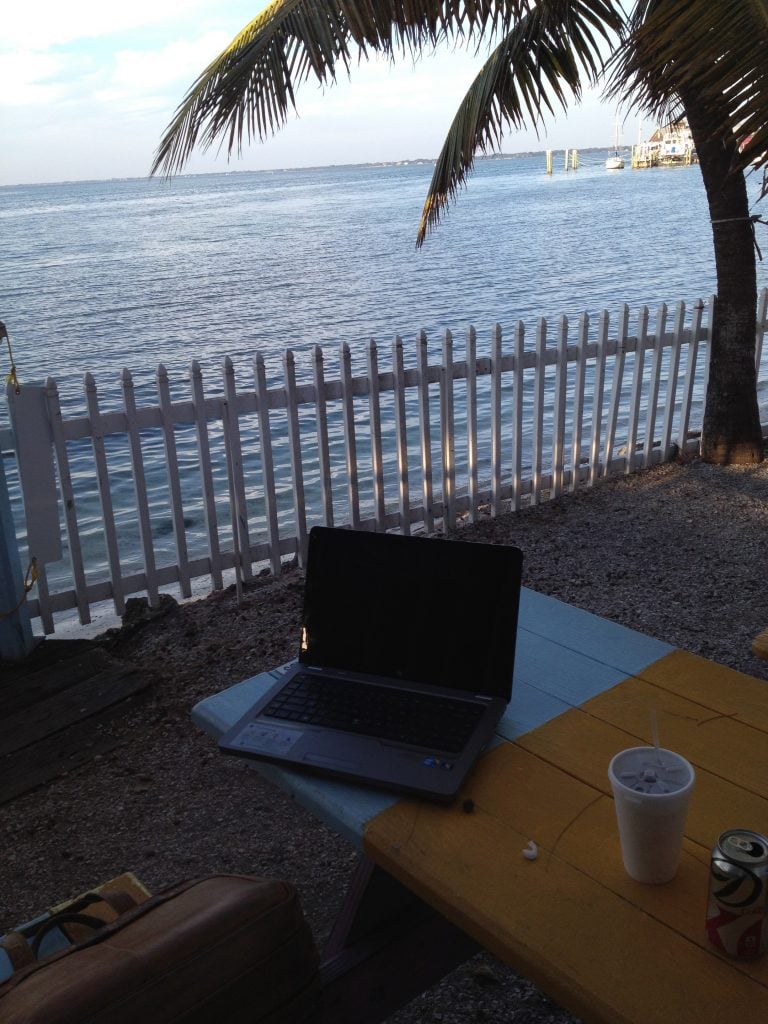 Finding Paradise
My husband and I started thinking about what it would be like to live in the sunshine state. The more we talked about it, the more we liked the idea.
My husband mentioned it to his boss, just in case the southern territory became available. When he got the call that they would like him to take a few states in the south, we were thrilled, but a little apprehensive. Could we leave our amazing church? Our friends? Should we do what most people do, and wait until we retire?
A dear friend of mine worked for the same company for about 30 years. She talked a lot about retiring, saying she and her husband had so many plans. Shortly after she retired, her husband was diagnosed with cancer.
He lived few months longer, and she was alone. It broke my heart because we loved him, too. This was a pivotal point in our decision making. We did not want to wait to live in paradise!
Moving was one of the best decisions we have ever made. We love the weather. We found an amazing church. Florida has a virtual school that is tuition-free. My husband says his clients are friendlier and more laid back. I think the south does that to you. Paradise found.
So when I see people in the hotel looking miserable as they wheel their luggage cart out to their rental car, I feel for them. Been there, done that.
The moral here? If you want to make a change, just do it. Don't wait. This doesn't just pertain to where you live.
Want to go back to school? Enroll. Check out scholarships and grants if you can't afford it. Want to write a novel? Write a chapter, or even a page. Do something today towards your dream.
We don't know what tomorrow will bring, but we can seize the day. I hope you do.