This post was developed in partnership with Bayer, as part of an Influencer Activation for Influence Central. I received the Aleve® Direct Therapy TM TENS Device and compensation to facilitate my review.
A couple of weeks ago I was in need of pain relief as my lower back had been aching for days. I thought about getting a massage, but it can be pricey and I honestly didn't have the time. I was excited to discover the Aleve Direct Therapy TENS Device.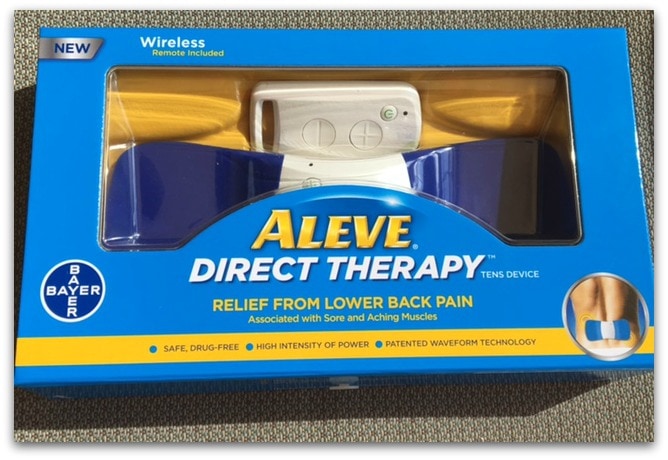 TENS stands for Transcutaneous Electrical Nerve Stimulation, which sounds way more complicated than it is. Simply put, TENS therapy uses electrical stimulation to relieve pain. There are two clinical theories of how TENS works:
by blocking the transmission of pain and
by stimulating endorphins, which are the body's natural pain-reducing chemicals.
The Aleve Direct Therapy device is not recommended to relieve pain from back injuries, but specifically designed for the temporary relief of sore and aching muscles in the lower back, due to strain from exercise or normal household and work activities.
This is not my first experience with this kind of device. I was excited to try something similar a couple of years ago, and it really did provide pain relief. Unfortunately, I don't even know where that device ended up. The reason? For me, it was a hassle to use. There were wires you had to connect to the device and to the little pads that delivered the electrodes. The wires kept getting disconnected, which was annoying. The bag provided to keep everything together didn't keep the wires from getting tangled. It was just more trouble than it was worth.
Now that I've seen the Aleve Direct Therapy TENS Device, I'm hooked. The device is one piece, and even forms to your body. As my husband also has lower back pain (he travels a lot, and sitting on a plane does not help!) I asked him to try it first to give me his thoughts on the device.
It's so easy to use. Simply follow the directions (the device already comes synched to the remote.) Place the gel pads on the device as instructed, and adjust to your desired stimulation.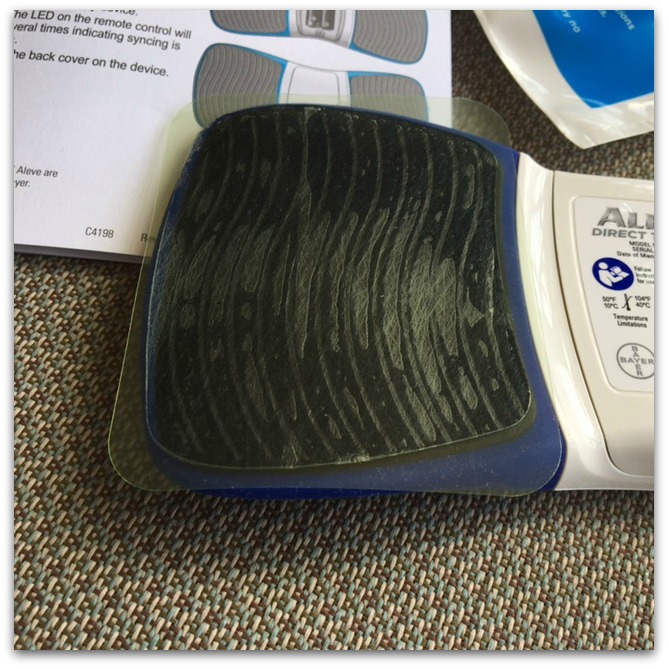 He agreed it was great that there are no wires! The tingling sensation stimulated his muscles to relieve the pain in his lower back muscles.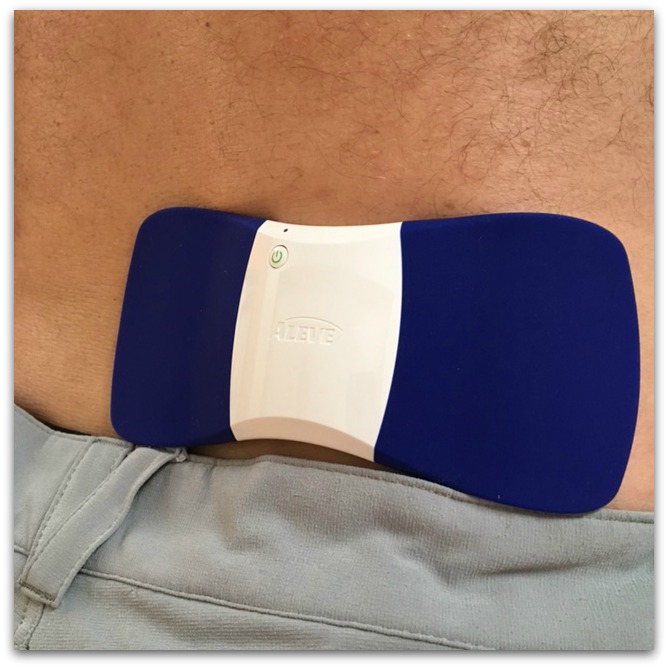 He left it on for about 20 minutes before he headed out to play golf, and said he wants to use it again later today.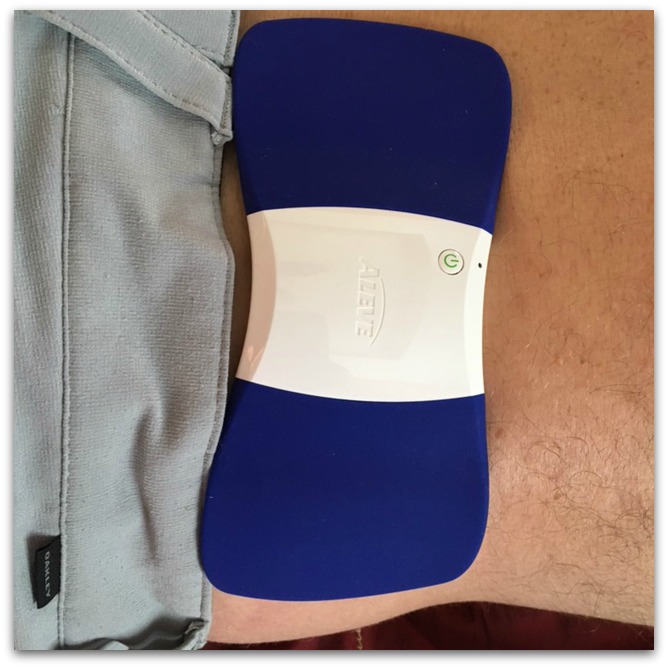 The pads are to be used by one person, so I'll be picking up another set of pads so I can use it, too.
The wireless remote can be adjusted based on how much stimulation you want. You'll get a deep penetrating treatment because of the waveform technology and patented design. And because the device is discreet, you could even take it to work to use for 30 minute treatments throughout the day. See instructions about usage recommendations. The device also comes in a case perfect for storing it and the remote.
I am in the car a lot driving my daughter to school and opera practice. Her annual performance is coming up soon, and last week I drove 35 minutes there and back five times, and that isn't counting the trips to school. Sitting for that long really bothers my lower back, so I discovered the Aleve Direct Therapy TENS Device at the perfect time! Although the device isn't to be used while driving, it is a huge help in relieving my pain before and after all these trips, and also when I'm a passenger.
The Aleve Direct Therapy TENS Device can be found at major stores in the pain medication aisle near other topical pain relief products. You can also find it at online retailers. If you suffer from lower back pain, this could be a game changer for you. I'd love to hear your thoughts on the device if you use it.