The Ottawa International Animation Festival (OIAF) is right around the corner, but there is still time to get your pass. Starting Wednesday, September 26th and running through Sunday, September 30, this is the oldest running and largest animation festival in North America.
Ottawa International Animation Festival
Last year I sent my daughter to cover the Ottawa International Animation Festival for Food, Fun & Faraway Places. As a second- year animation student, I was excited to see her perspective on this very popular festival. Read on for Taylor's thoughts on the 2017 Festival, so you can get an idea of what to expect.
It's no secret that the art of animation is more prevalent now than ever. It's become a part of our daily lives- whether used to make a statement, implemented in advertising, or utilized for entertainment, it's something we have all experienced and enjoyed.
The folks at the Ottowa International Animation Festival (OIAF) know this better than anyone- and to celebrate a common love for all things animated, present an annual event to commend and share the year's greatest animations. With my "Animapass" in hand, I couldn't wait to see what was in store.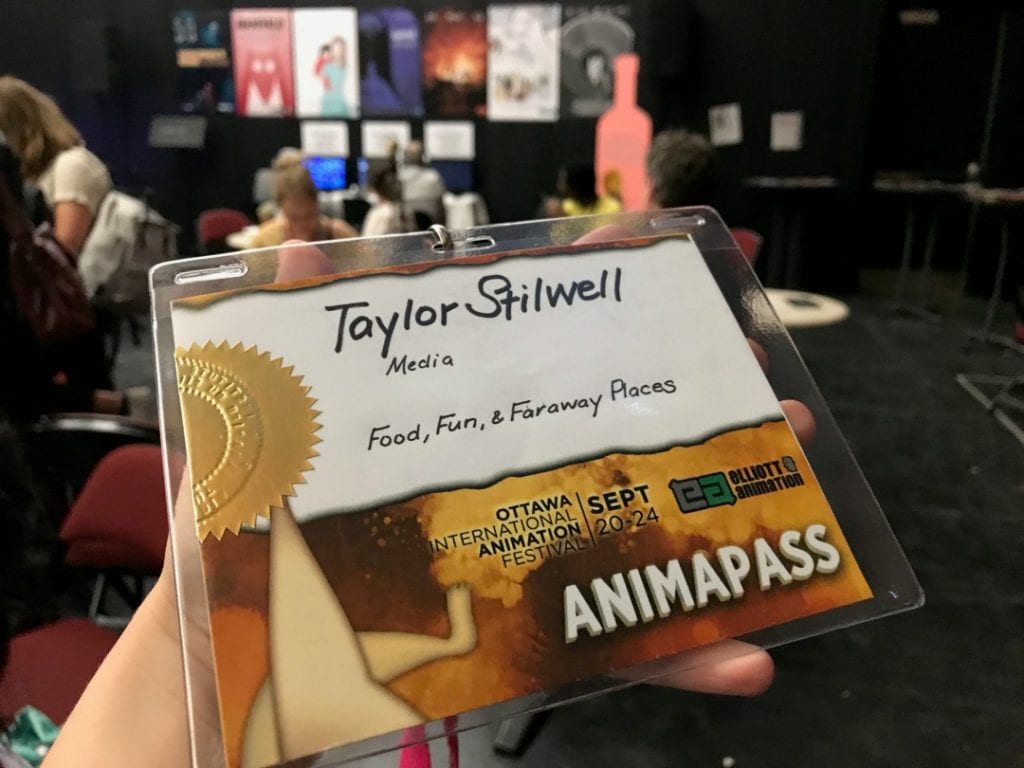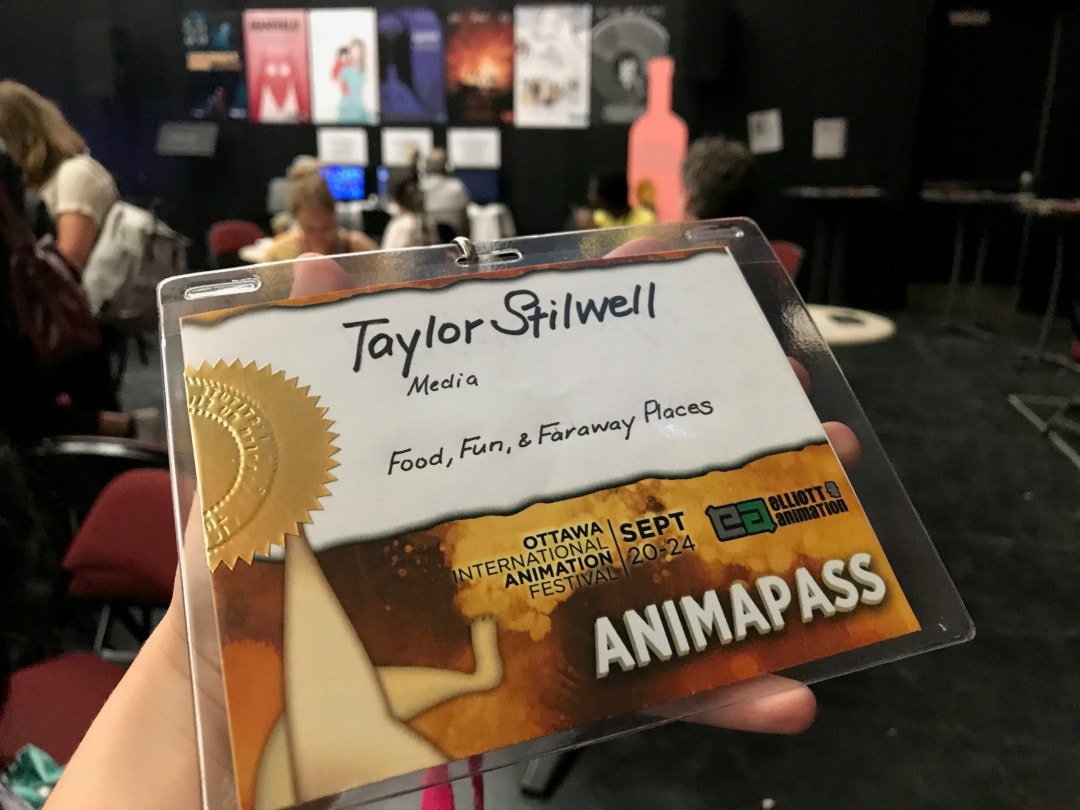 As described on their website "Whether you love classic cartoons, mind-bending experiments, fantastic digital creations, dazzling effects, technical fireworks, thought-provoking observations, or pure gut-busting fun, there is something for everyone and anyone at the Ottawa International Animation Festival (OIAF)."
Ottawa International Animation Festival Events
I could tell one thing from the very start- OIAF17 had a ton of events to choose from! With so many activities spread over the course of a few days, I had trouble deciding between them.
There were several short film competitions, highlighting different themes and genres, as well as individual screenings of previous winners.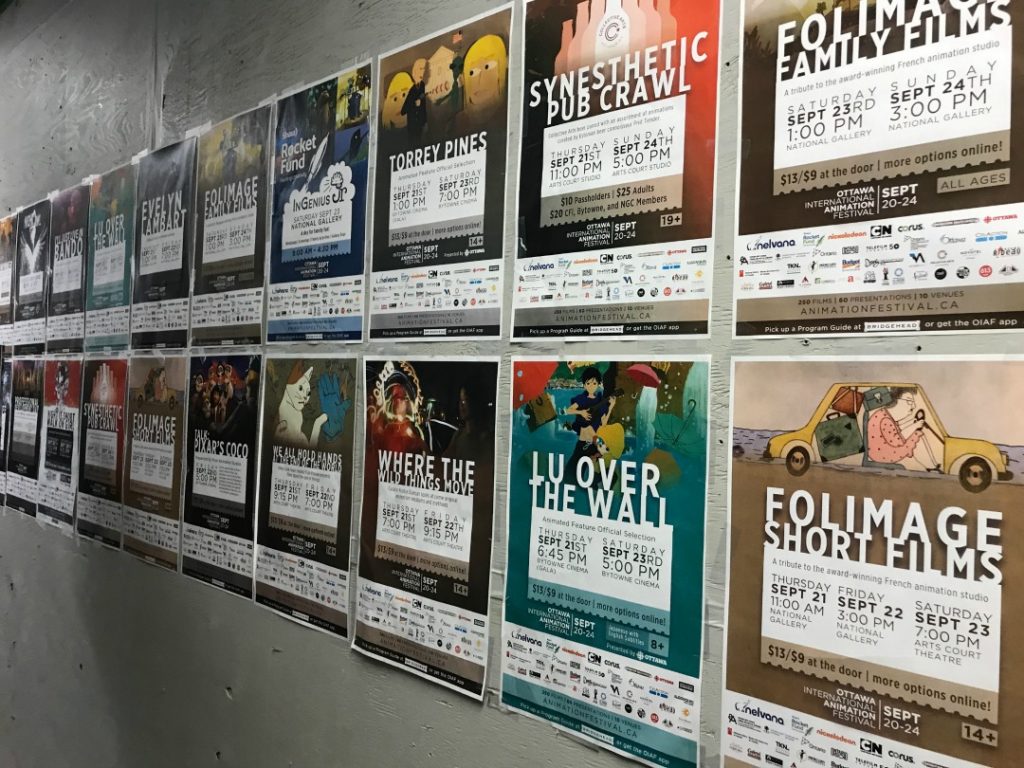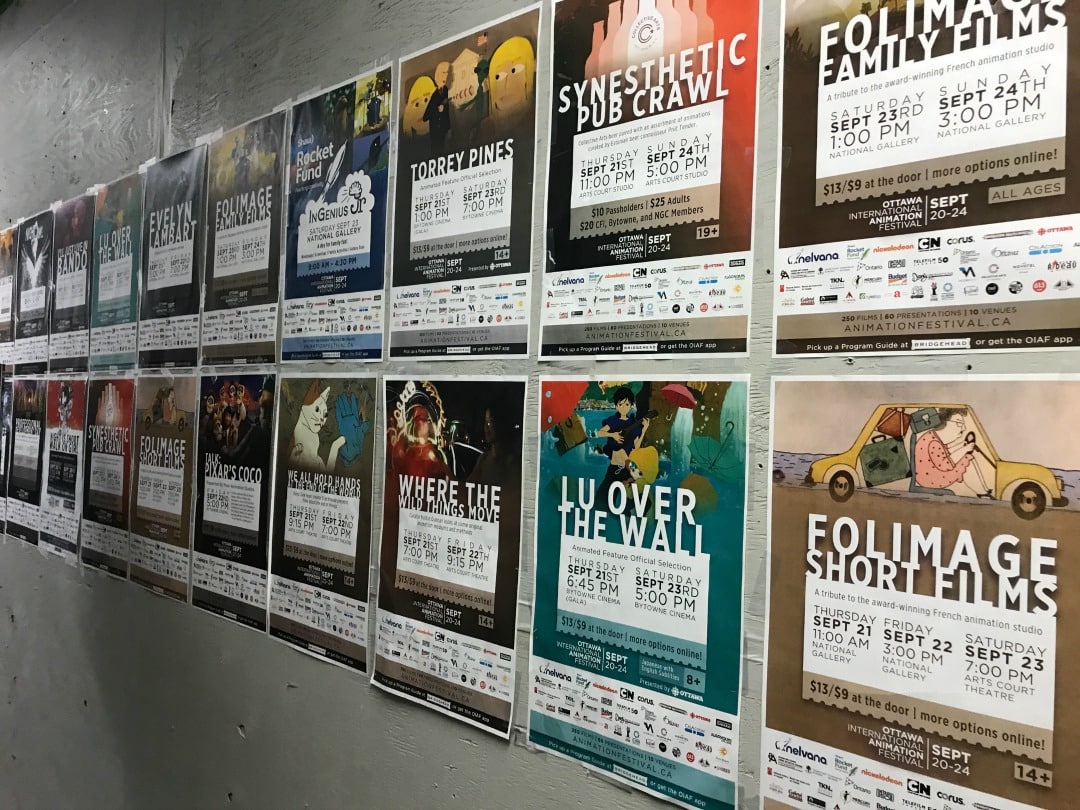 Alongside these events were opportunities to meet the filmmakers themselves, which I definitely couldn't pass up. I also got the opportunity to catch a sneak peek of Pixar's Coco during "A Celebration for the Living and the Dead", two months before the movie's public release, another great perk of this Festival!
The events at OIAF17 maintained a great balance between featuring well-known studios and independent artists.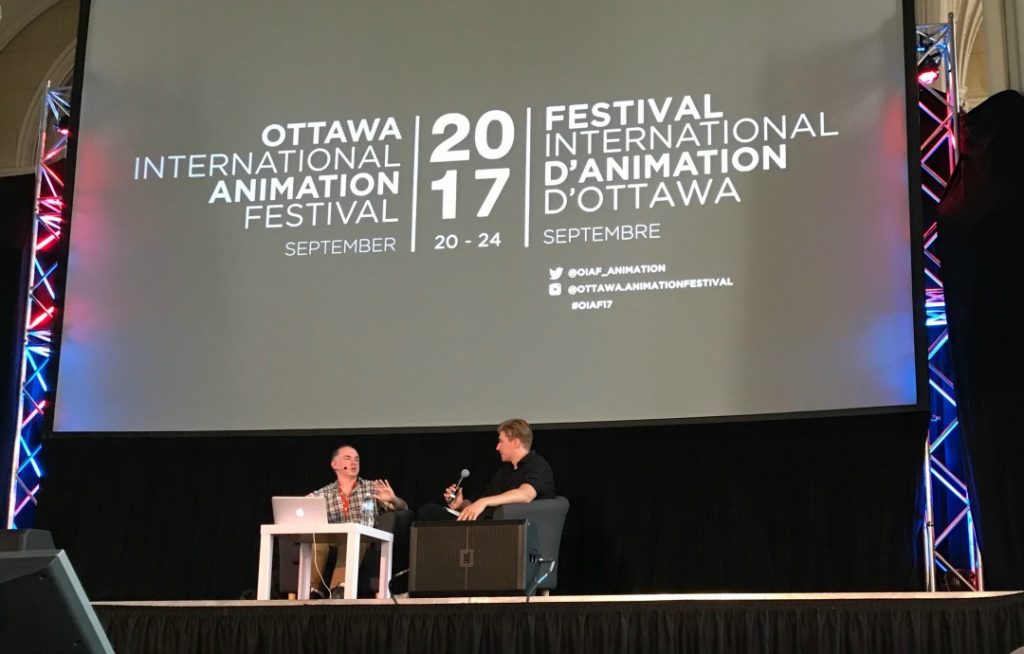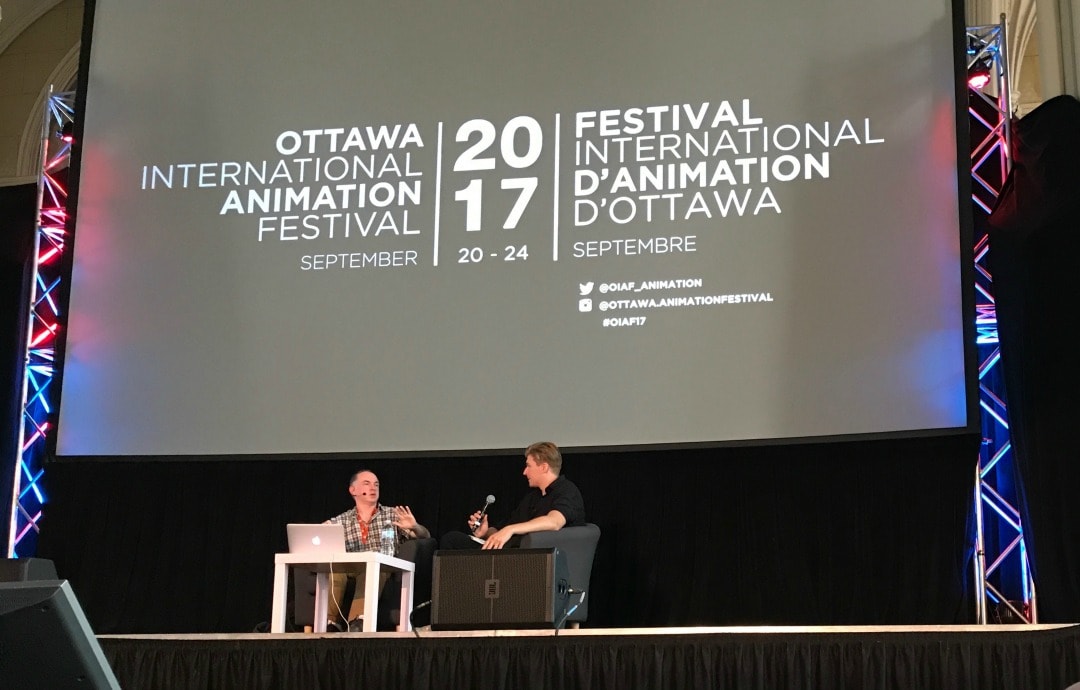 Being able to meet such influential artists face-to-face was an incredible experience. I especially enjoyed speaking with animators at the Cartoon Network's panel, "25 Years of Drawing on Creativity."
I stopped by and met Mike Roth, the creative director, supervising producer, storyboard artist, and writer for the popular cartoon series "Regular Show" while he was signing posters.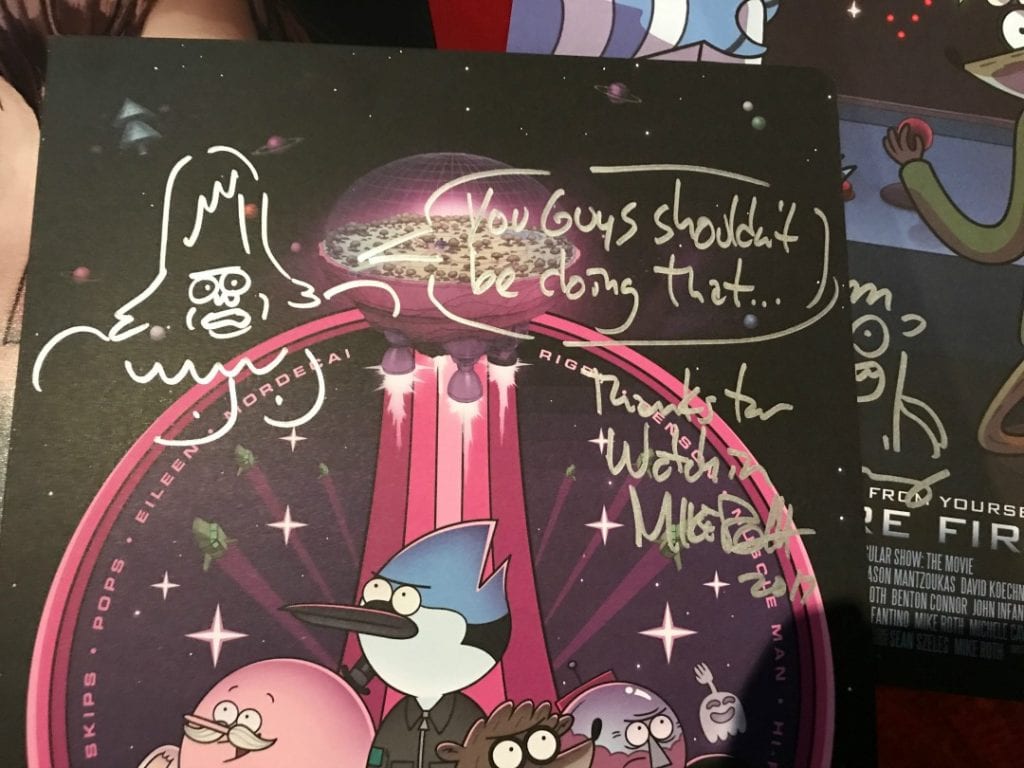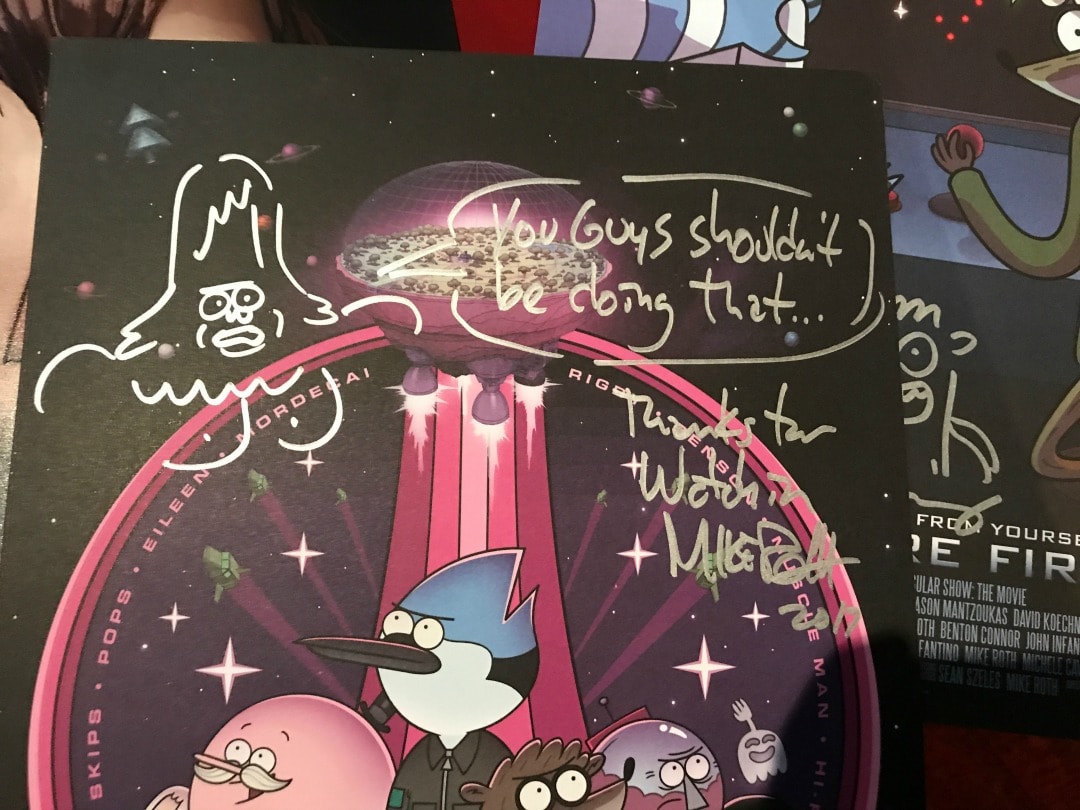 There were so many people to meet and films to see.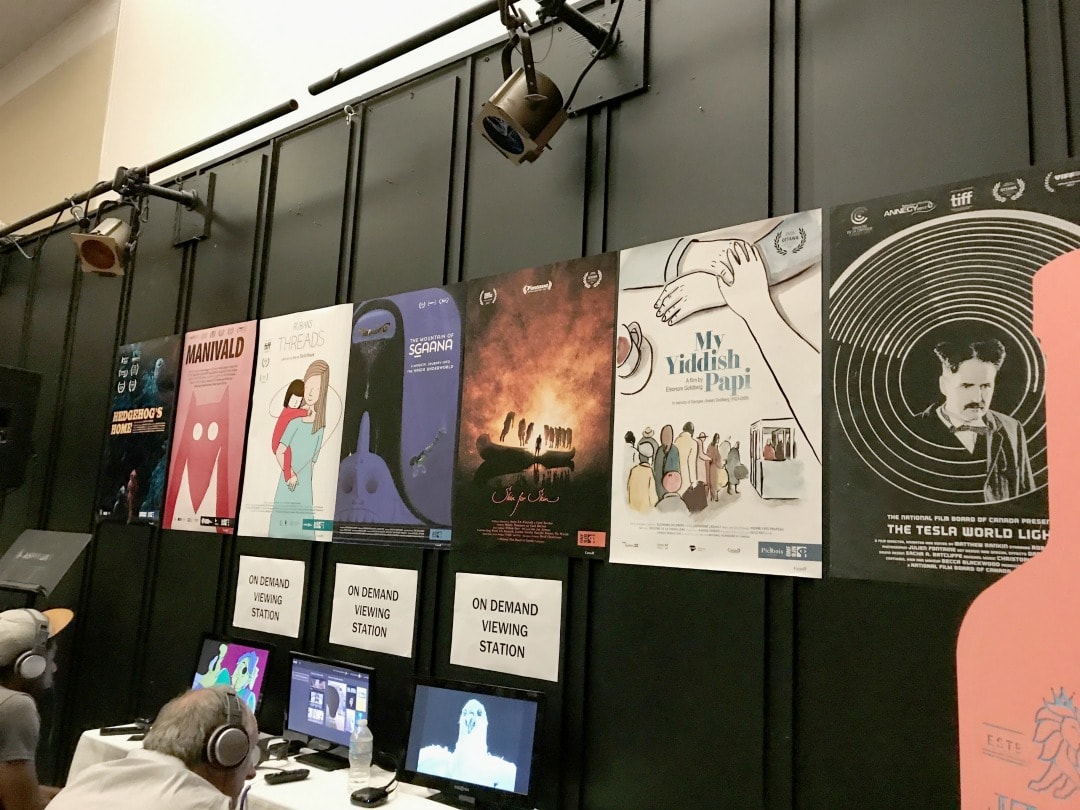 One of the seminars you could attend featured Dave Mullins, director of the Pixar short, Lou. Dave walked the audience through the creative process, from the initial pitch to final film. This was a once-in-a-lifetime opportunity to see one of the behind-the-scenes techniques used at Pixar.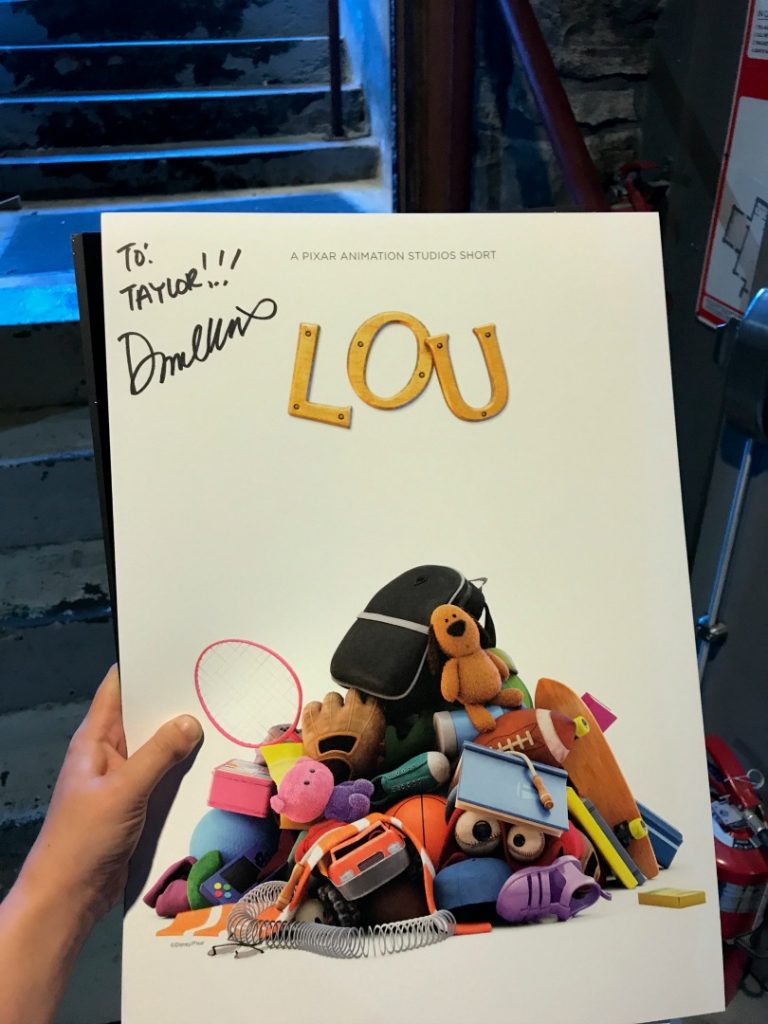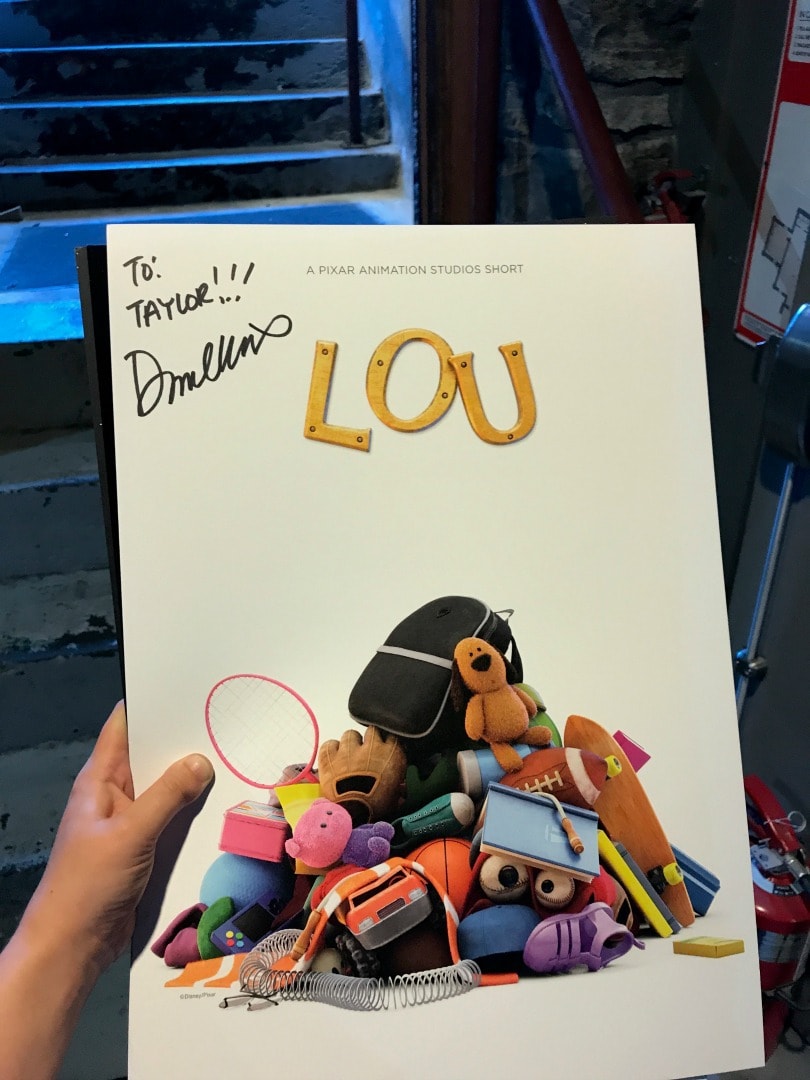 Screenings and panels aside, I discovered an even more unexpected side of OIAF17 during my visit; an out-of-this-world experience known as NightOwl - a celebration featuring three floors filled with music, gaming, animation, drawing, and cosplay.
Ottawa International Animation Festival NightOwl
This one-day event showcased some truly creative minds. Experimentation is a must when it comes to art, and the Indie AniArcade had that covered! This section of the festival allowed patrons to enjoy independently made, animation-focused games by Canadian artists.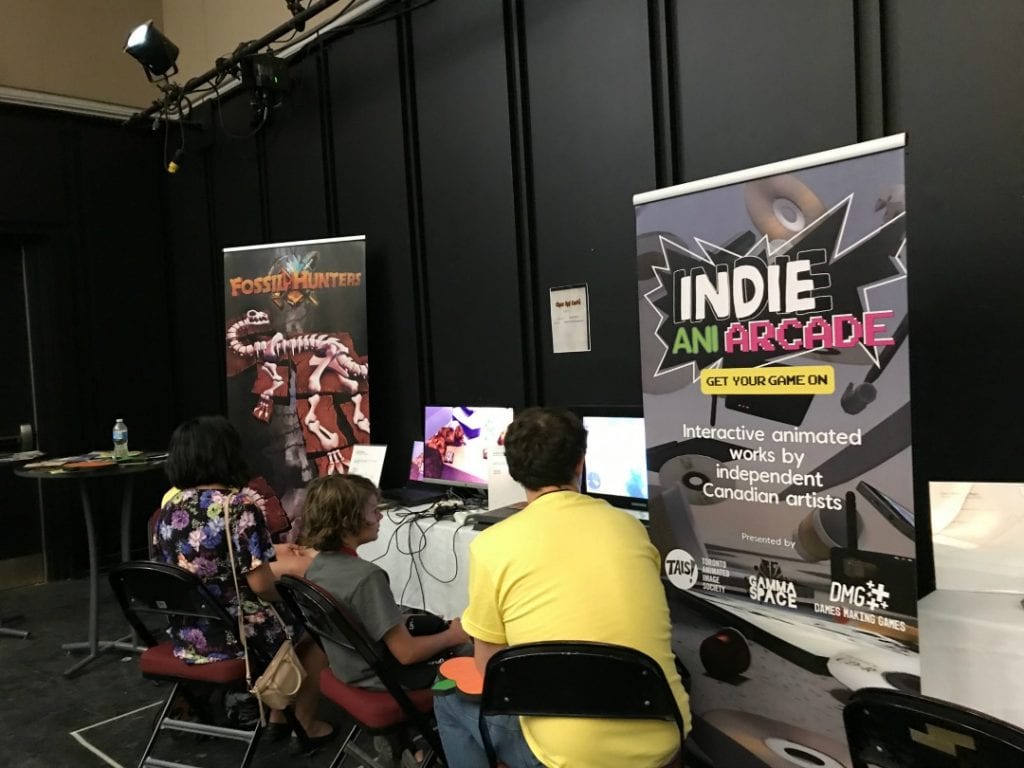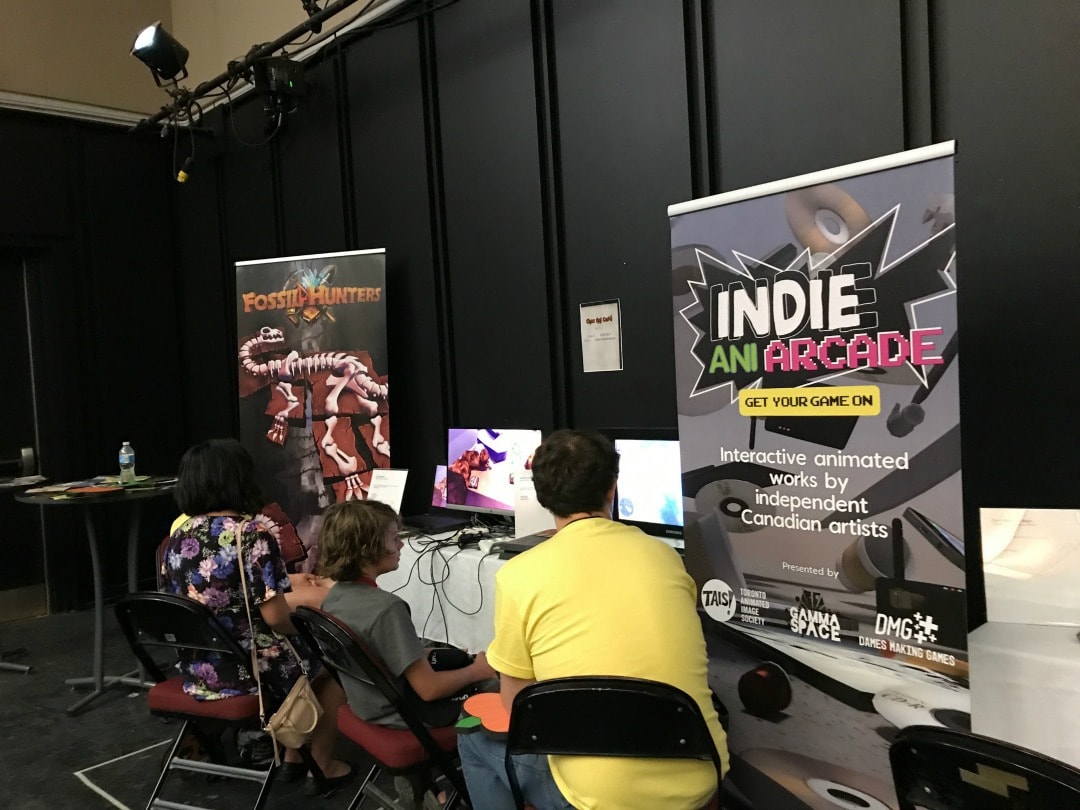 And if that wasn't enough fun, the next portion of the festival took it one step further- allowing for the use of virtual reality headsets while watching award-winning short films such as "Blind Vaysha". While I didn't get a chance to try it myself, this had to have been a truly immersive experience.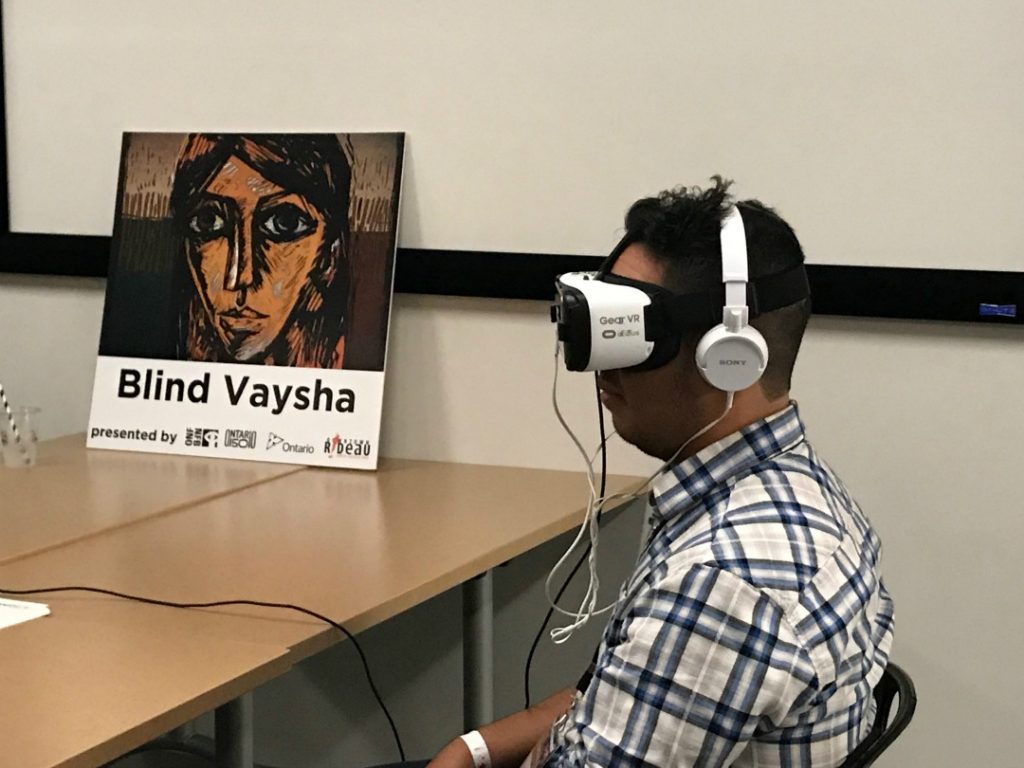 Even with so much to take in, the festival was over before I knew it. Experiencing these works of art, as well as the brilliant minds behind them, was an incredible experience.
Running 42 years strong, the Ottawa International Animation Festival is held in downtown Ottawa every September- and if you're a fan of animation of any kind, it's a fantastic event you won't want to miss.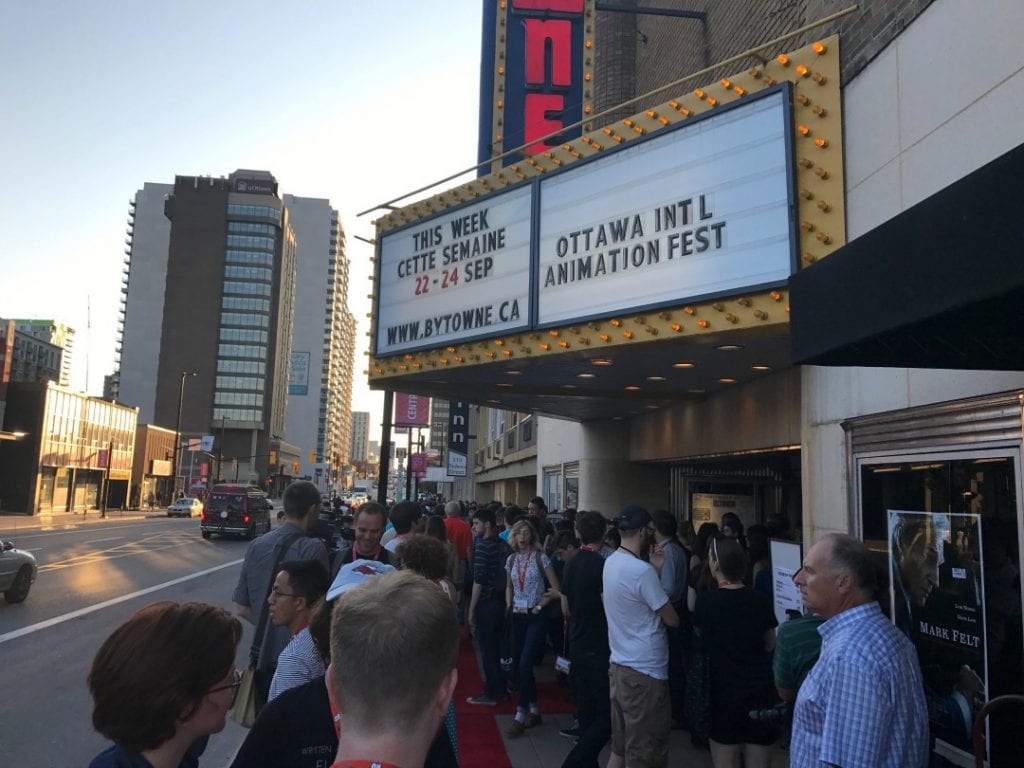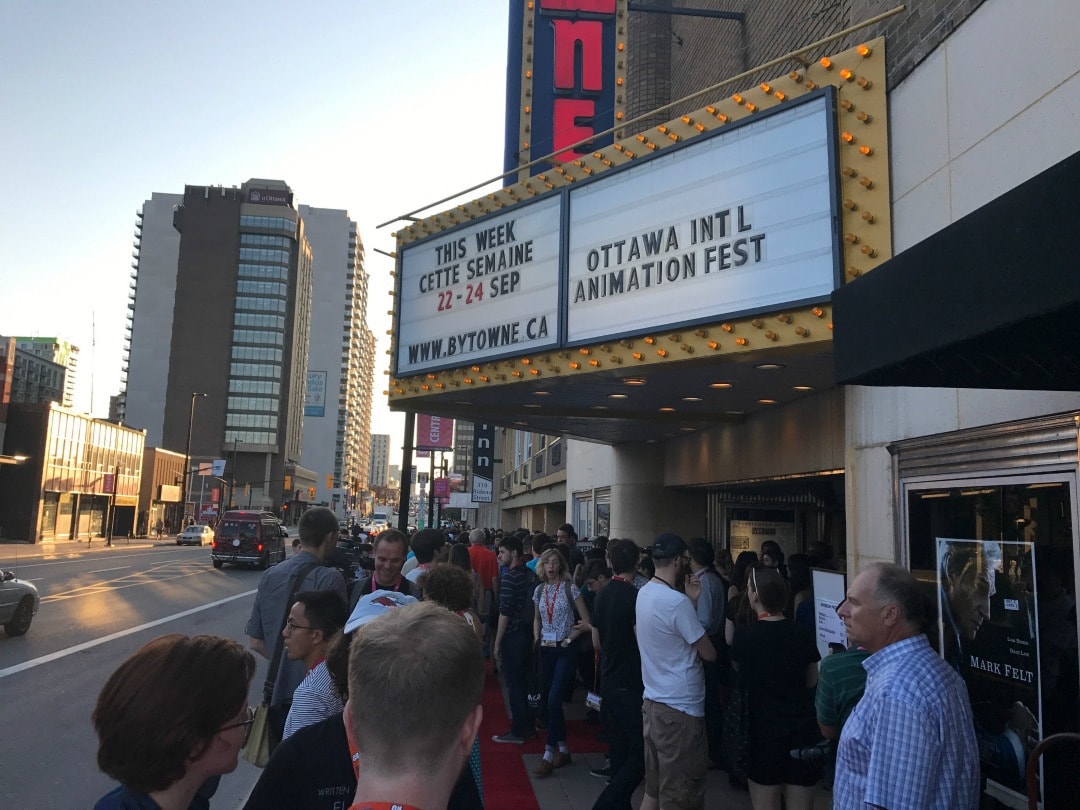 Ottawa International Animation Festival 2018
100 films have been selected for the 2018 Competition from a record-setting 2469 entries from more than 20 countries including Latvia, Ecuador, Iran, Japan, Estonia, Brazil, and Croatia.
"The films this year are remarkably diverse, mature and provocative," says Chris Robinson, OIAF Artistic Director. "It really speaks to the many social and cultural challenges facing us today." For a full listing of films in Competition visit the Ottawa Animation Festival here.
The OIAF runs from September 26-30 at various venues in Ottawa, Ontario, Canada. You don't need a pass to attend the OIAF. You can even buy single tickets - just like going to a movie!  BUT you need a pass to get into the world-famous picnic and parties.  
Buying a pass is convenient and less expensive if you want to take in a lot of screenings, talks,  professional development activities and meet with recruiters. Learn more about passes here.