Have you investigated staying at any of the Orlando resorts not located within the Disney World properties? There is something to be said for staying at one of the many Disney hotels. You can take Disney World transportation to all the parks, and the restaurants are wonderful. So why wouldn't you just stay there? Don't get me wrong, we love Disney, too!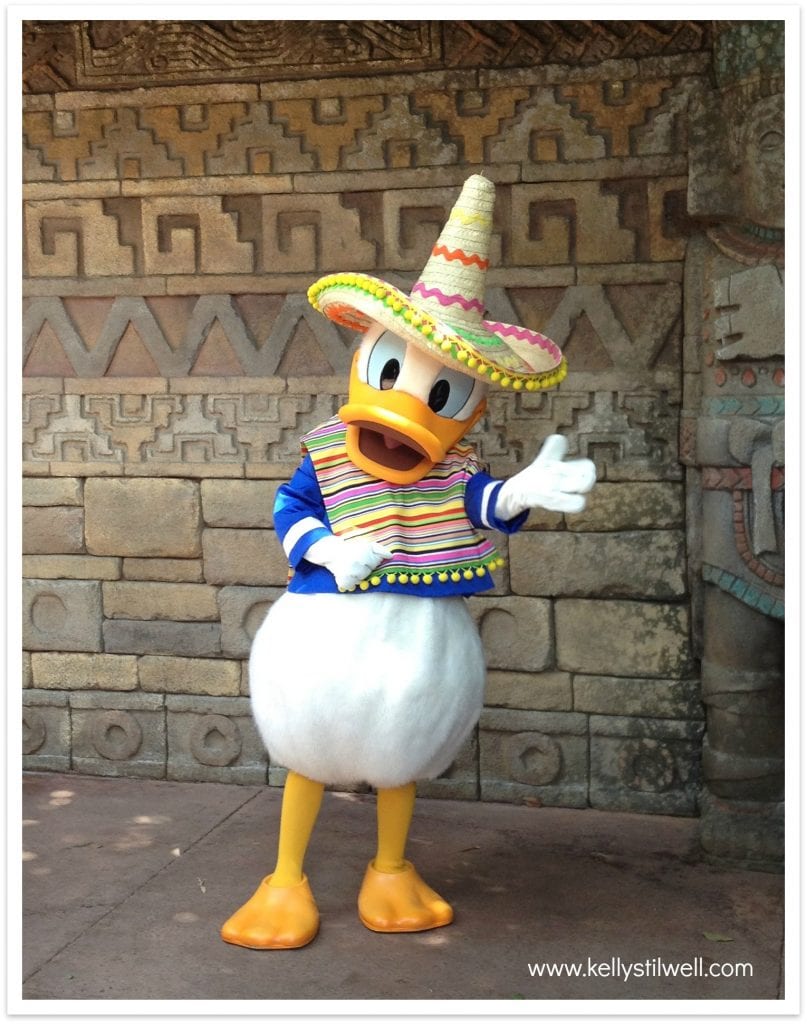 Well, it can be pretty expensive. We go to Orlando on a regular basis as my husband has clients to see and we have annual passes, which are a great value for Florida residents. We found a wonderful group of hotels that are reasonably priced through Marriott's Vacation Club International. All in Orlando, there's Marriott's Grand Vista, Marriott's Harbour Lake, and Marriott's Cypress Harbour,  just to name a few. We have stayed at all three of these and have loved them all! You can find Marriott Vacation Club properties in other cities, too.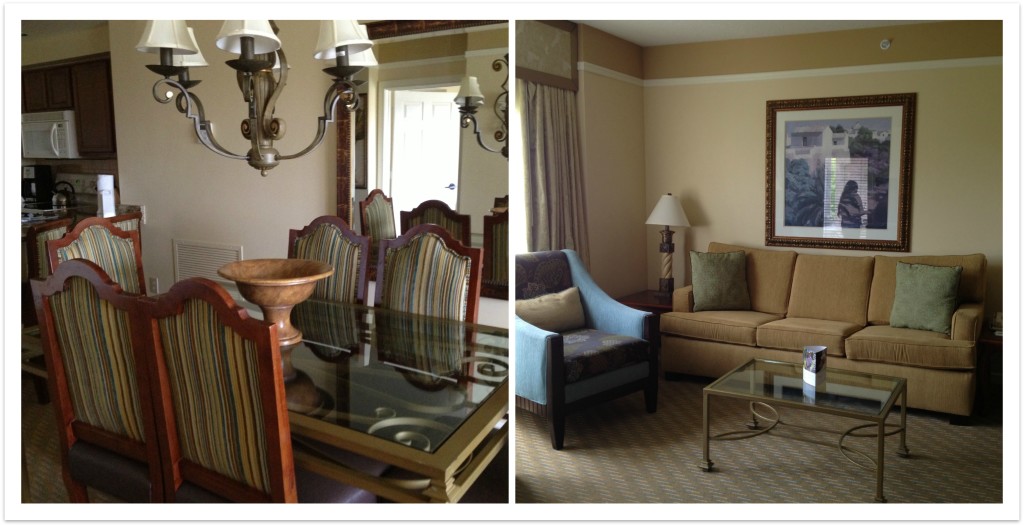 What we really enjoy about staying there is that we have plenty of room. We have teenage girls who like their privacy, and my husband and I like to have our own area, too.There are two huge bedrooms in the suite we usually book, but some of the resorts have three-bedroom suites, too.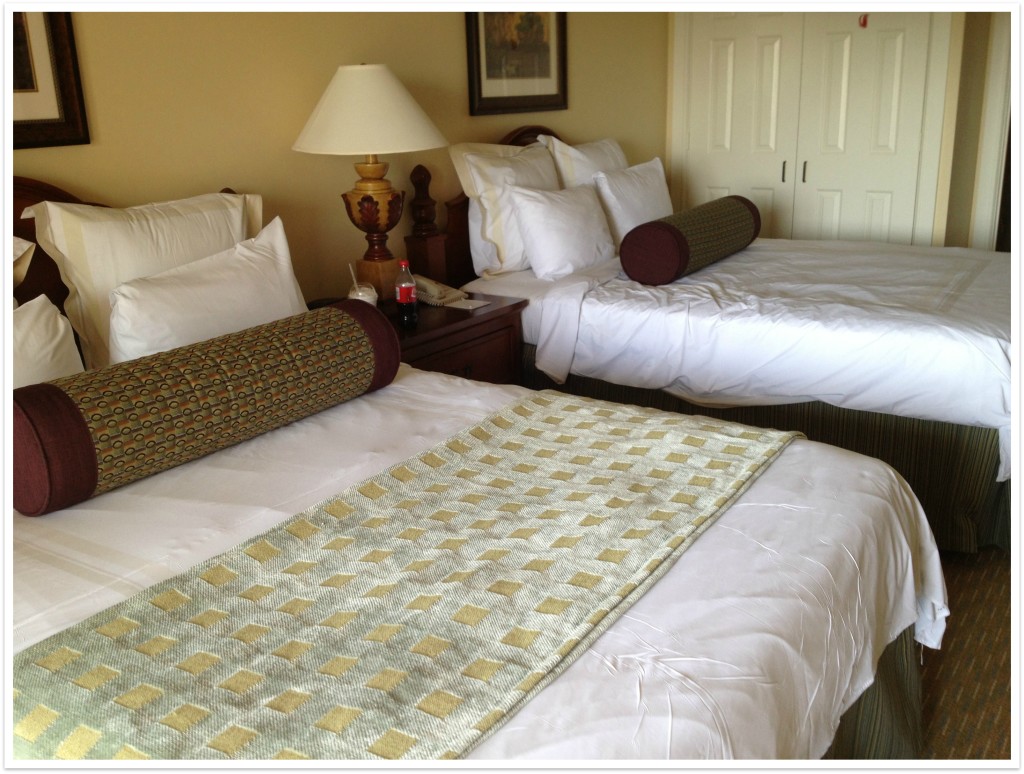 In fact, if your family is larger, there is also a pull-out sleeper sofa, so a suite could sleep 8 easily. I love having a kitchen, so we can cook if we want to. Honestly, we are foodies, so we like to go out for dinner. However, just being able to run to the grocery store to get breakfast and lunch items saves you a bundle! We often will wait until the early afternoon to go to the parks, and have lunch before we go. Another advantage is that you don't waste leftovers. Most of the time we bring back quite a bit from dinner and have it for lunch the next day. If you didn't have a room with a fridge, you would just toss the leftovers. I also appreciate that we can do laundry if we need to. The room has a washer/dryer combo, and they provide laundry soap. There's also a coffee maker, silverware, plates, cups, etc. Just like you were at home!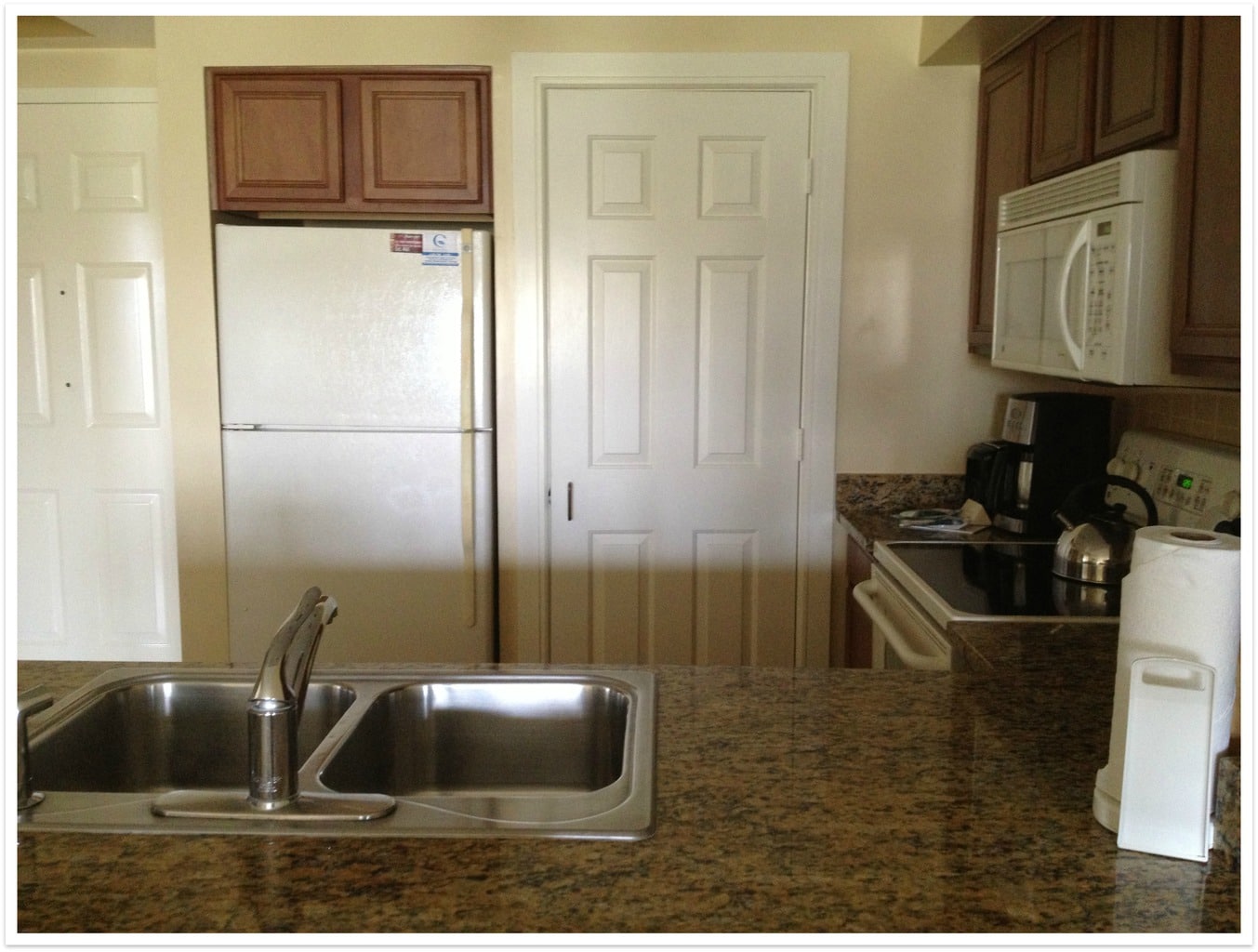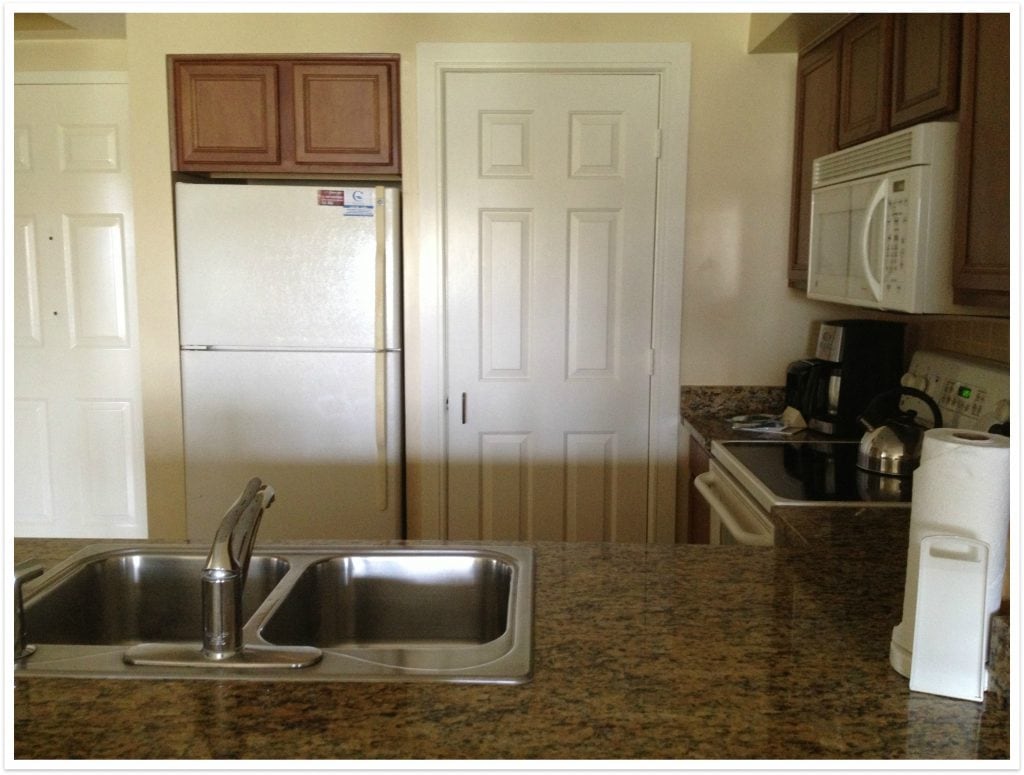 Another wonderful feature of these hotels is the long list of activities, most that are free! When my kids were younger, they loved the events. I remember them fishing, playing in video gaming tournaments, and competing in Iron Chef competitions. For adults, you might find wine or cocktail tastings, or if you are into fitness, a yoga or water aerobics class. The different resorts have many different events. You'll receive the activity sheet when you check in. Harbour Lake even has a water park, and most of the Vacation Club properties have a Kid's Club, where you can drop your little ones off for some kid fun while you get some couple time. We did this when our kids were younger and they loved it. The staff has been great at every vacation club property we have visited.
Finally, I love staying with Marriott because of the amazing points program. We stay at Marriott hotels using points a lot. It's like staying for FREE! You can learn more about using points here.
Check out the Marriott Vacation Club properties the next time you are in Orlando and let me know what you think!