I think the new year is a perfect time for new decor, don't you? You've probably heard me mention that it was hard to get used to having a home without a basement when we moved to Florida.
When we lived in Maryland, our kids would take their friends downstairs to play pool or video games, and that meant I had a family room free of all those games and wires.
The state of Florida is pretty basement-free, so I've had a Game Cube box, a Wii console, and a host of games and wires all over the table under the TV since we moved here. The pretty candle set I put there can't even be seen most of the time.
The solution? We built a new room! It took forever and cost a small fortune, but we did it, and it looks great! We were finally getting to the point where we are decorating the room a bit when I was contacted by WiseDecor Decorative Lettering.
I love their tagline: Decorative Wall Lettering to Personalize Your World. I spent some time on their website, planning to create something just for us. Then I saw a few wall quotes from Walt Disney, and didn't need to look any further. Done! I love the one we chose!
How to Order Your New Decor
Placing the order was so easy. I chose the quote, the size, and the color, and placed my order. The package came really quickly! I was nervous about putting the quote up as we have walls that are similar to stucco, where the drywall is really textured, but it was not a problem.
The instructions tell you exactly what to do. If your husband is helping, remind him that the directions tell you exactly what to do! 🙂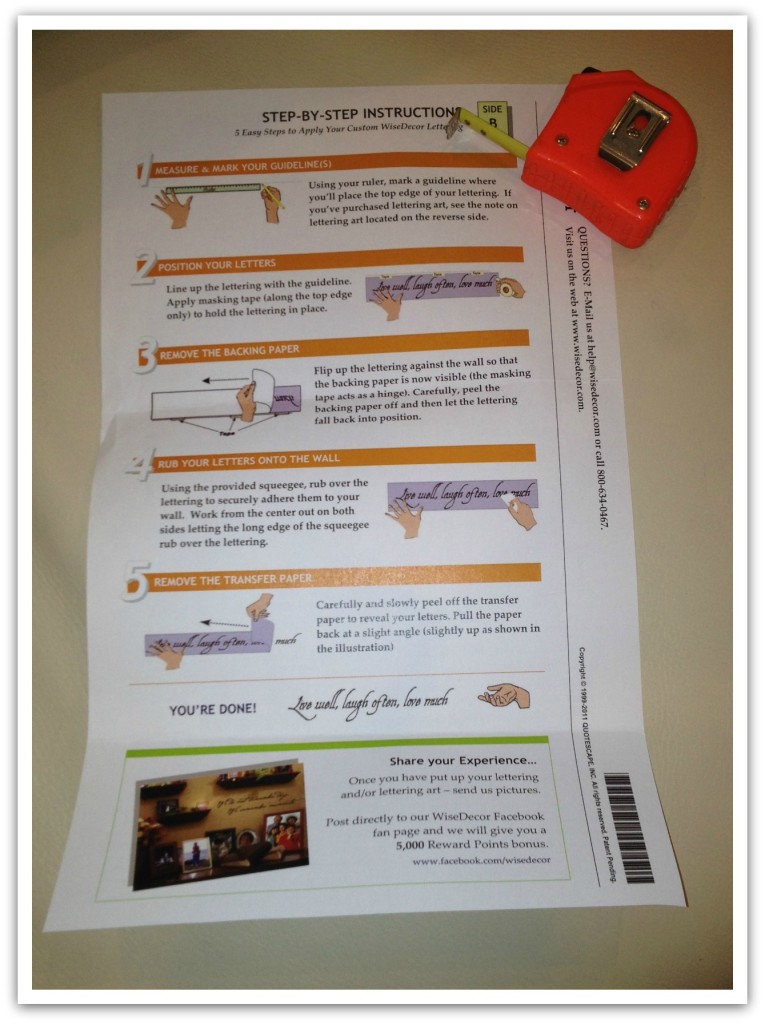 We couldn't do exactly what is suggested as we were putting the lettering close to the ceiling, but trust me, there is a reason they suggest you pull the backing off slowly and at an angle. Patience is truly a virtue when it comes to getting this done right!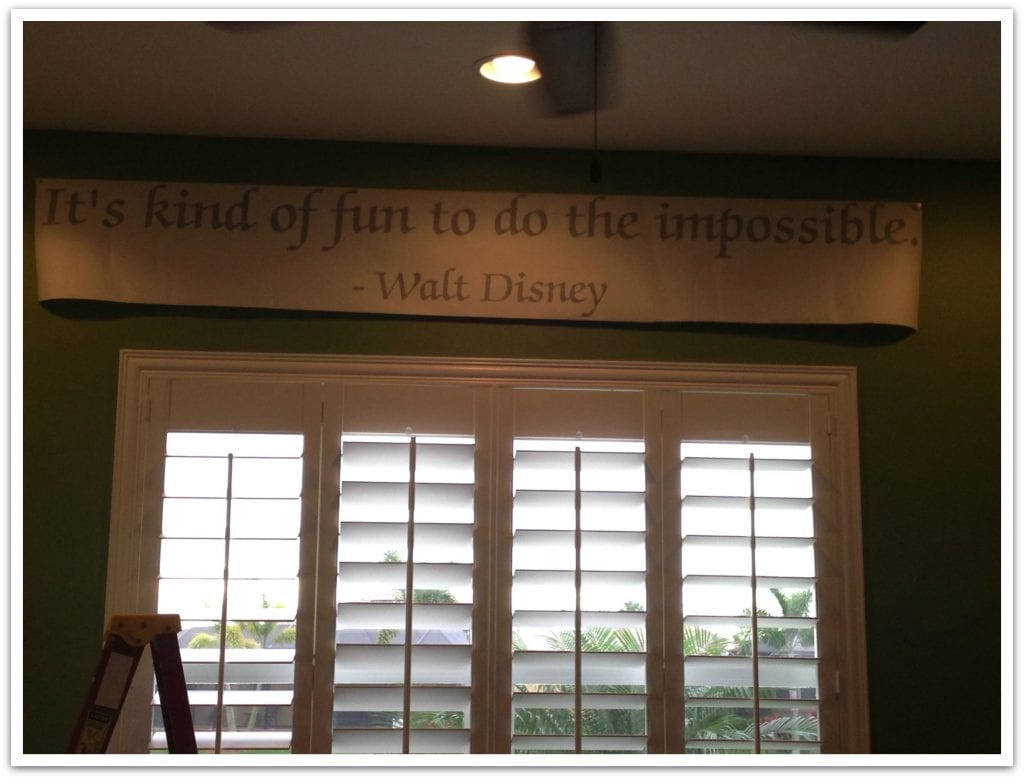 This was the easy part, and I had measured exactly where it would go ahead of time.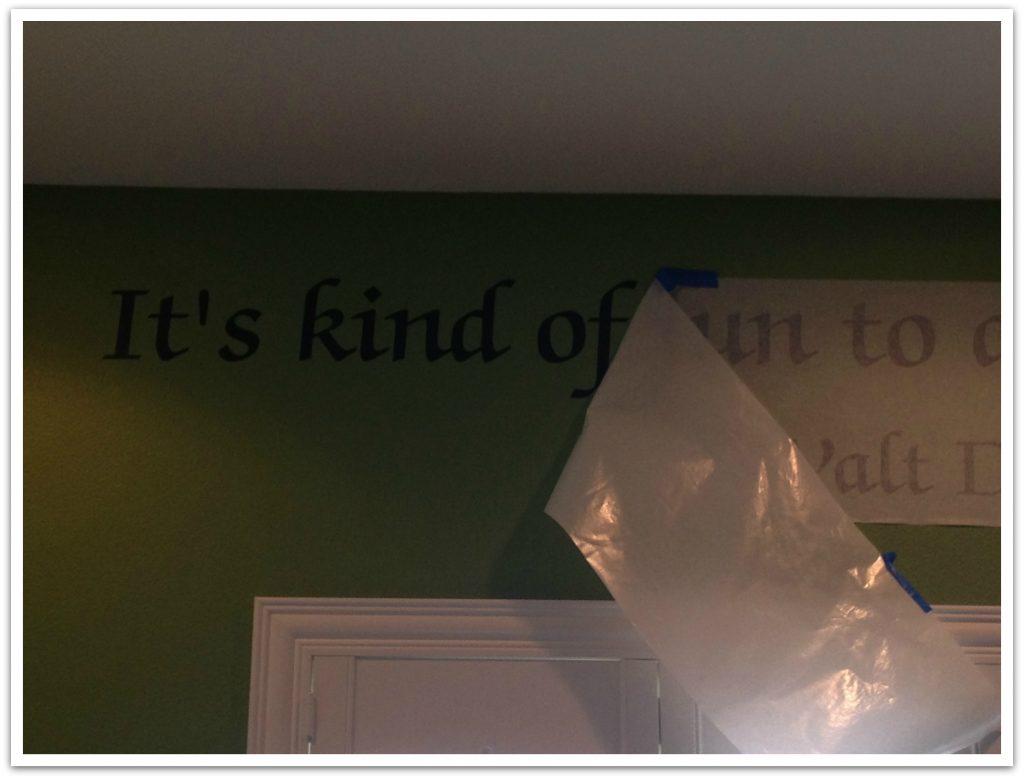 This part was slow, but it didn't take nearly as long as I expected, and I had my 14 year old take over about half-way through. She did a great job!
Here's a look from a little further back. I love it, and had so many compliments on it during our New Year's party!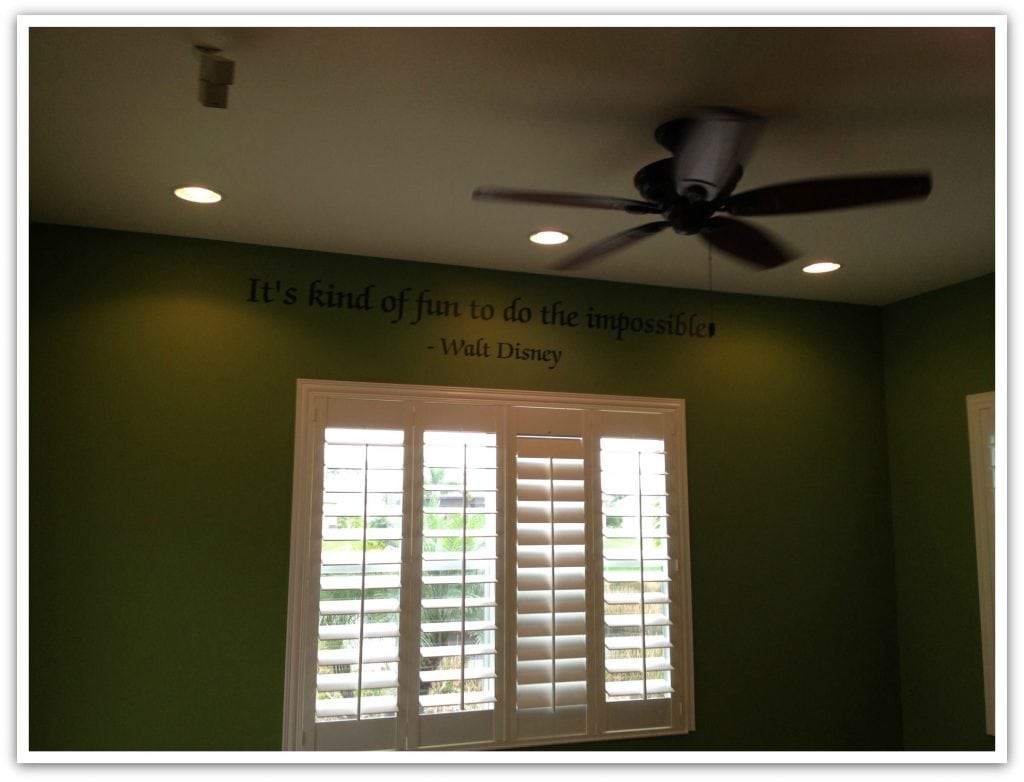 Are you ready to update your decor? WiseDecor Decorative Lettering can breathe new life into any room! I'm thinking about adding something to our bedroom now! When you visit the website to view all the different wall decals, you'll find lots of helpful tips for planning. I could spend hours just looking at all the quotes!
I'm thrilled with how our new room is coming together. Are you ready to add something new to your home? I hope you are, because I'm giving away a wall quote for one winner valued at up to $75! Enter below and good luck! This giveaway ends on 1/14/14 at 11:59 pm.
Virtually Yours was given the above wall quote in exchange for reviewing it and sharing it with you. As always, I only share my honest thoughts on products with my readers.