While on my trip to LA last week, I was invited to Disney Toon Studios to learn all about how the movie Planes was made.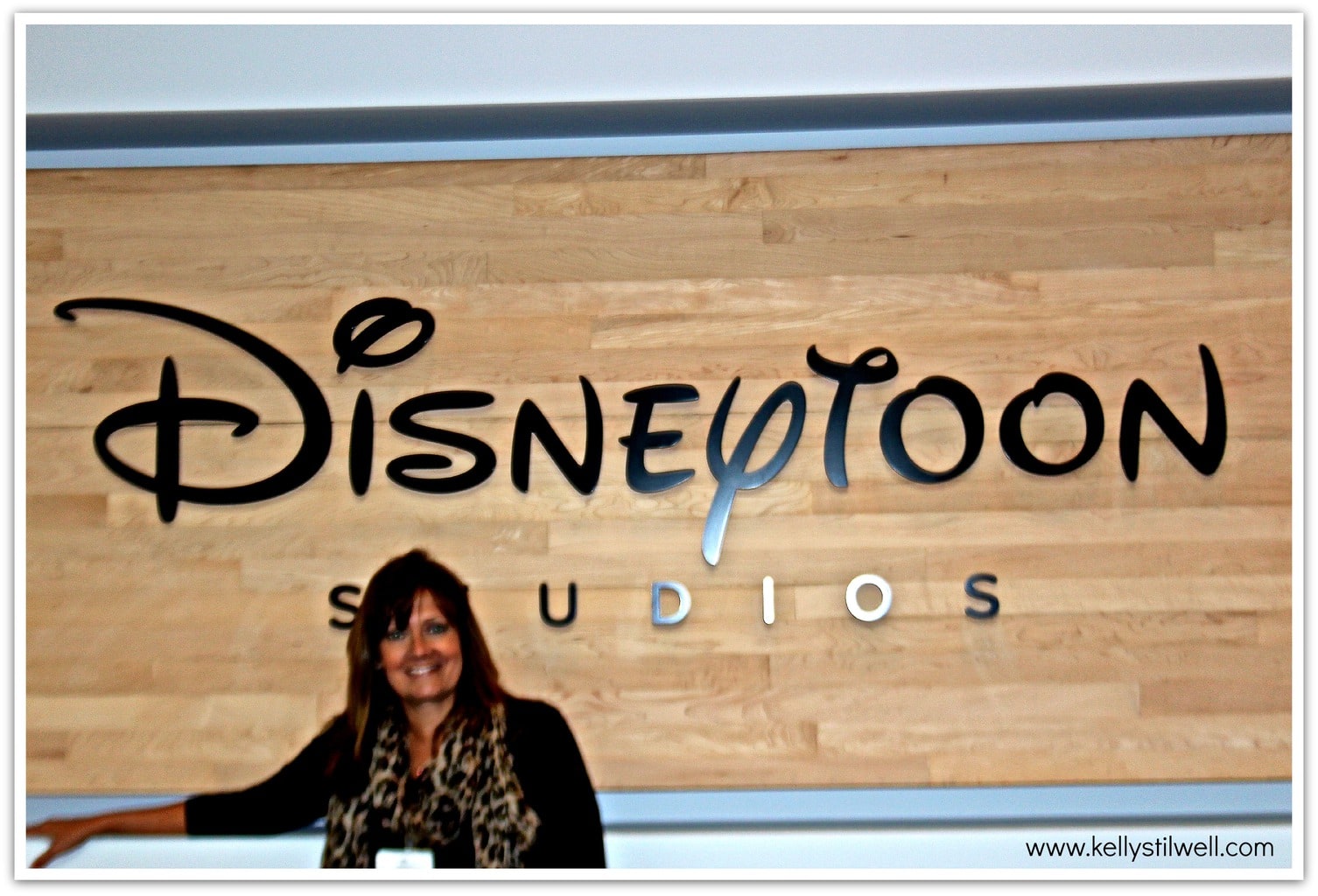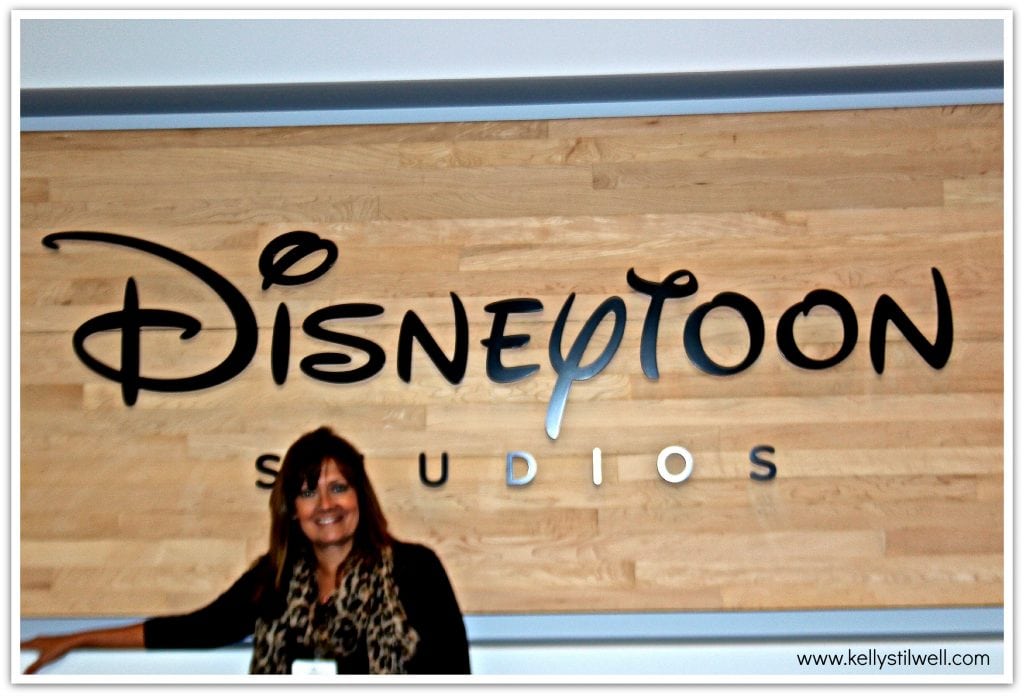 Until I had visited Disney Toon Studios, I had no idea how much research had gone into Disney's Planes. It never occurred to me that they cared if a plane went sideways to get from point A to point B. But they do care. In fact, John Lasseter will not allow anything to happen on the screen that can't happen in real life. In other words, a massive amount of research went into the Planes movie. It was fascinating to hear the story of how Disney's Planes came to be, not just creatively, but technically. And the technical aspect began with Jason McKinley, the Flight Supervisor.
Let me just say that this guy is serious about his role of the Flight Supervisor. He's the guy that makes sure the flying looks as real as possible. In fact, the mandate from Klay Hall, the Director, and John Lasseter, the Executive Producer, is that when the planes are on the ground they had to be characters, but they also had to be realistic planes, and limited to realistic physics as much as possible. So the team put together a specific flight team that did nothing but fly. Thomas Leavitt is their number one artist, and is responsible for some of the really wonderful shots you see. It was just fascinating to spend a little time with these guys to learn about the entire process they went through in taking the story, which is the script, into storyboards, and then manipulating it until they get the final product you see in the film.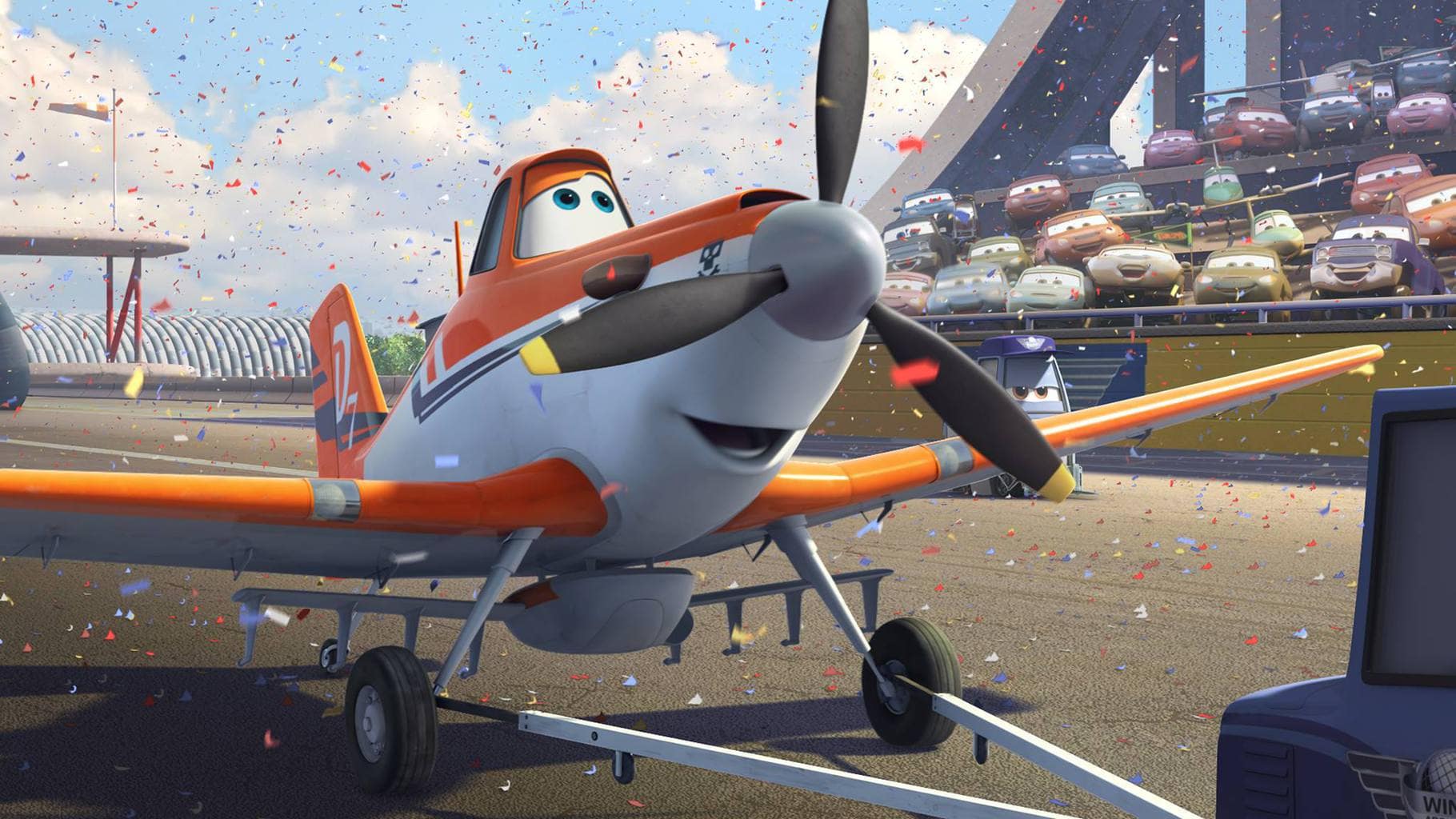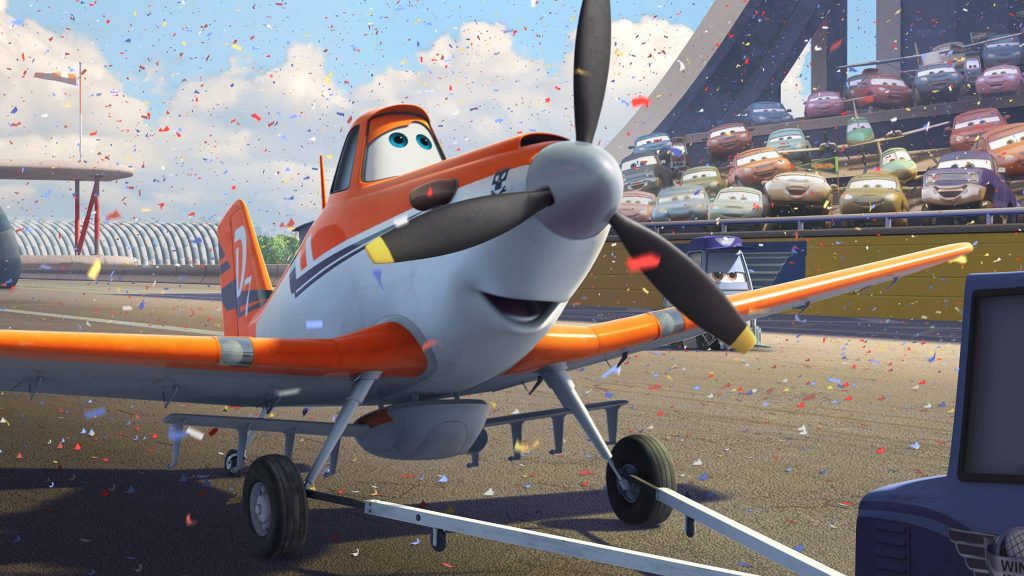 After getting the script, it was given to Art Hernandez, one of the Story Artists. (I'll be sharing more about Hernandez soon!) The team will draw the series of panels to get the beads of the film. Editorial will then take those panels and do what's called an Animatic, to time out as best they can how long they think the sequence will take.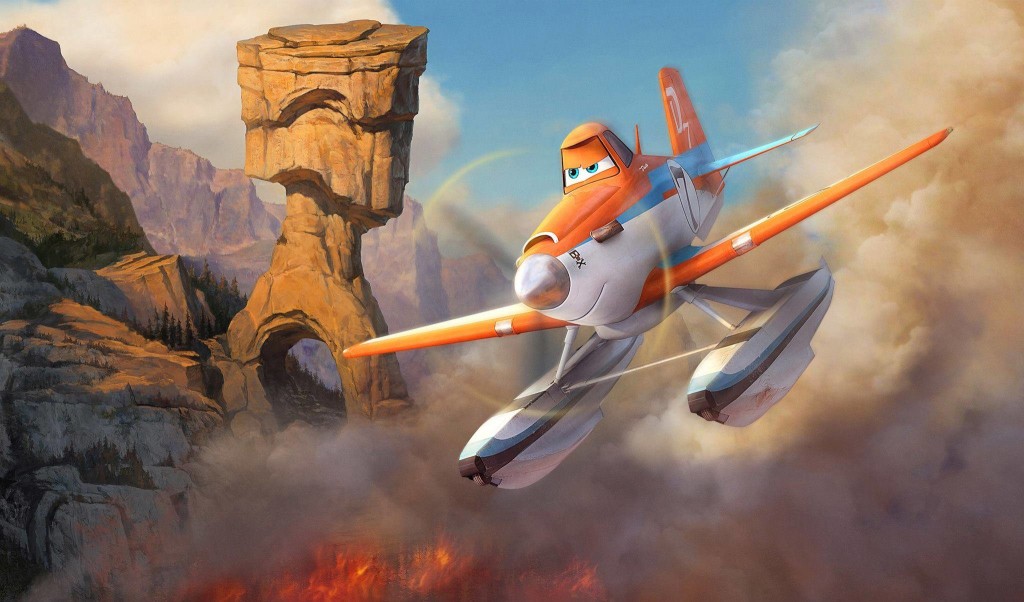 We were shown a short film at this point, so we could understand the process. McKinley explained that they watch where the plane is going, and what it's doing, and their job is to make it cinematic, or into a movie. Everything the plane does in the movie has to be doable in real life, so they spend a lot of time just figuring out how to make that happen on the screen. In fact, they have a model called Real Size, Real Speed, and they were able to build a full sized airport so they could really see how a plane would be able to maneuver in different situations. What really blew me away was why they bother to do this.
McKinley explained that we see plans fly every day, so we really have it in our heads what they look like. The second it does something that it really can't do, you would pick it up and that pulls you out of the story. Isn't that cool? He went on to explain how once everything was tight on their end, animation would take over, refining the flaps, mouth shapes, etc. Wondering how long this process takes?
Jason McKinley: From boards to final took about a year. It's a pain staking process. It's a very much collaborative building process between us and the Director and Editorial. We're all trying to make it better and the others are, "Well I need a shot like this."  And we do it and, "I want a shot over here."  So it was really a lot of fun and we were really happy with the way it came out.
Our family was pretty happy with it, too, though my kids are totally jealous of me in this photo!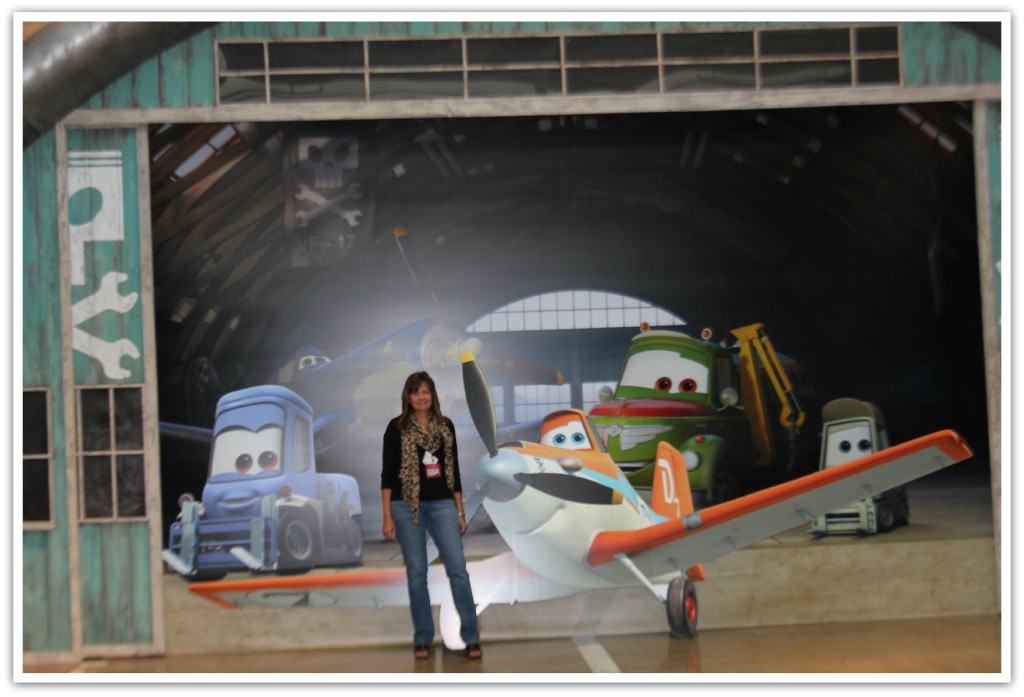 The entire Planes film took three to three and a half years from start to finish. McKinley explained there is also a regular review process. Every three months or so, the entire team gets together to critique the film, with John Lasseter joining them multiple times.
Thomas Leavitt, who, along with Jason MicKinley, is Pre-Vis Development for Disney's Planes. Leavitt also did a lot of flying cinematography in the movie Rio. He talked a little about how things can change even at the final review.

Thomas Leavitt:  You're up on a big screen like, "Oh that does not look nearly as good as I thought it did."  And then you make a change and you go back. As an artist working on a computer, you have this much of your screen with the little plane flying across. You're like, "Oh he's just moving kinda' slow."  Then you get on the big screen, he's tearing across the screen.
I was thrilled that both McKinley & Leavitt were willing to talk a little about animation colleges as my daughter is planning to begin art college next year. Both were really down to earth, and it was fun to chat with them. I think Disney Toon Studios would be a fun place to work. What do you think?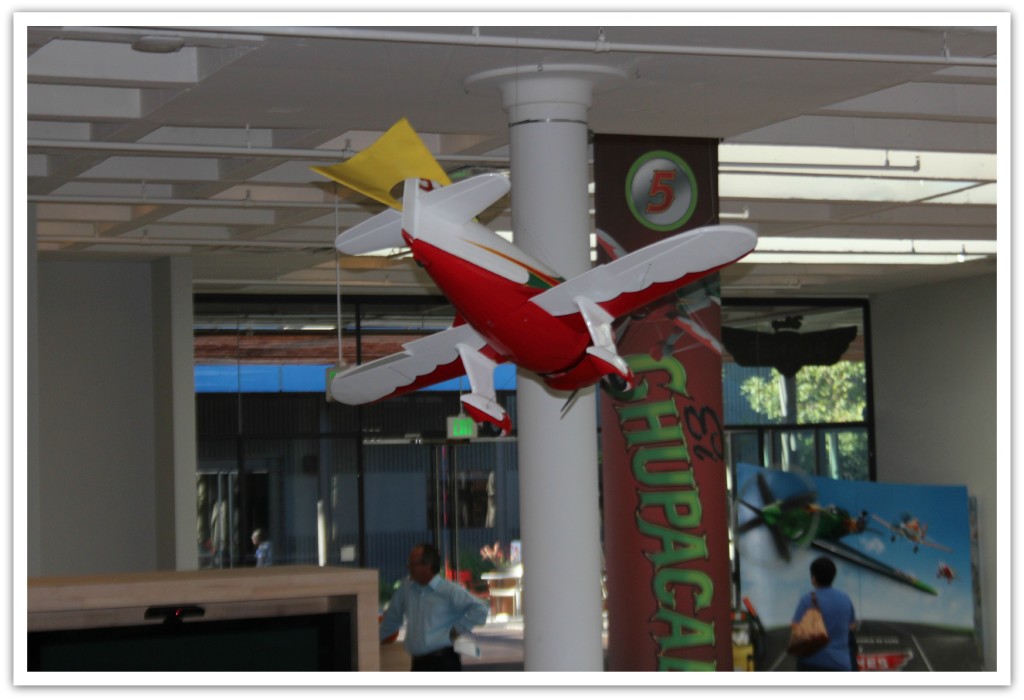 We congratulated both men on the success of Planes. I mentioned that I thought it was awesome that they would be influencing kids to perhaps want to be pilots, or work in fire & rescue with the new Planes: Fire & Rescue movie up next.
Jason McKinley: It's pretty exciting. Actually, the aviation community was very excited because we did try to do real flight. They were very happy.  We had the Navy in here.  We had Test Pilots in here.  We had Racing Pilots here.  All went over with a fine tooth comb and we took their notes and we would change it. And so that was big. I think they're concerned about not having enough Pilots for the future.  And so there's gonna' be a big, big, plus.  I've seen people coming out-kids coming out.  You know they're flying and making airplane noises. And one little girl came up to me and says, "How can I become a Pilot?"  So that's very exciting. It's pretty cool.
Cool, indeed. These guys aren't just making entertainment for our kids, they're influencing them for life.
In fact, this month Disney salutes National Aviation History Month!  This is a month-long celebration of the history of U.S. aviation, with the release of the high-flying family adventure "PLANES" on Blu-ray™, DVD, Digital HD and On-Demand on November 19, and through educational partnership with aviation museums across the country.
To celebrate, select aviation museums will be featuring "PLANES"-inspired learning materials designed to introduce children to the exhilarating world of flight and its most celebrated figures. These materials include the Disney "PLANES" Reel, featuring "Top Ten Flyers." Check out the video below!
When visiting these museums, you'll also see a countdown of some of the greatest aviators in history hosted by ESPN's Colin Cowherd, find "Aviation Fun Facts" tip sheets, as well as activity sheets families can fill. For more information on participating museums, please visit the Planes Facebook page.
Disclosure: I was invited on a press event with Disney. All expenses were paid. No other compensation was received. As always, I only share my honest opinions with my readers.