Confession time. Until I went to LA for the Million Dollar Arm Event, I had never seen the show Nashville. There. I said it. I have to be honest with you. I don't watch a lot of TV. I watch a LOT of movies, but TV just doesn't usually keep my interest. While I was in LA last week for the Million Dollar Arm premiere, our group was invited to see the season finale of Nashville. Though I was a bit lost in the beginning as I hadn't seen the show before, I was hooked about half way through. I recognized a couple of the actors right away, and can't wait for what the show has in store next season!
Dee Johnson, Executive Producer, and Callie Khouri, Creator and Executive Producer, sat down with our group to answer questions about the show.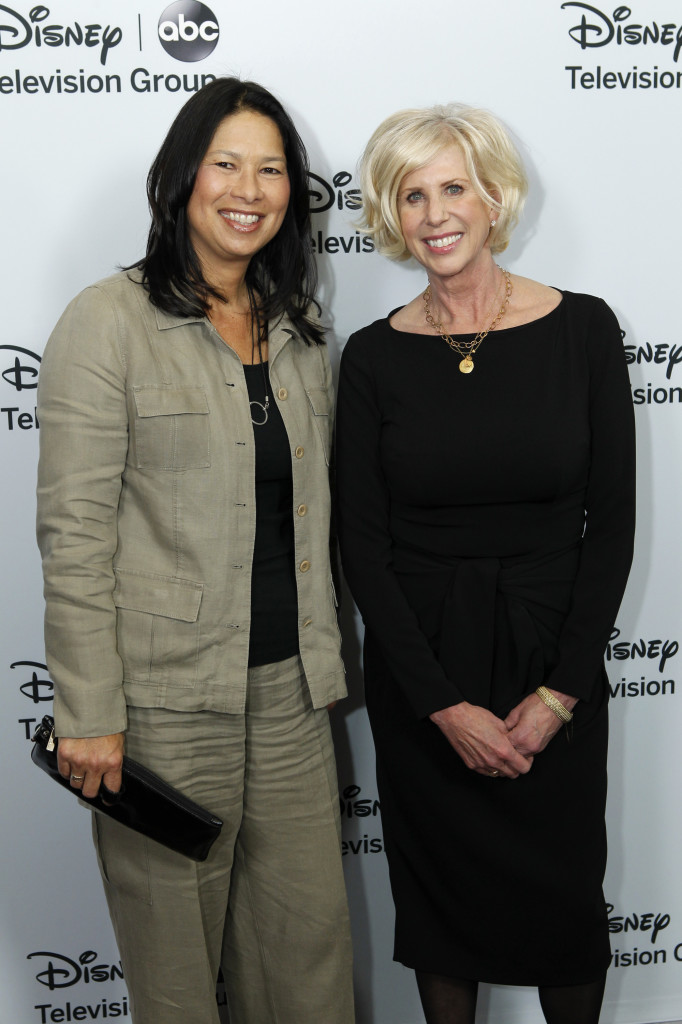 They began by telling us how much they enjoyed our reaction to the finale. They don't get the chance to see people watching the show, and we were all taken aback at the end of the season events!
As Nashville is centered around the lives of country music stars, we asked if, when initially creating the show, they worried about the focus being so narrow. Would people who didn't like country music still like the show? Both Dee & Callie felt that a lot of the music was not what you would hear on country radio. I have to agree. I am not a big country music fan. I don't really dislike it, it's just not where I set my dial in the car. But the music I heard on the show, I really liked. Dee Johnson said there is so much great music from Nashville that never even makes it to the radio, and they were excited to be able to bring it to a different audience through the show. They also love being able to showcase the talent on the show. Callie added, There are no special tricks. That's them. By the way, the soundtrack is fabulous!
We asked about the casting of the show, and found out the decision to cast Connie Britton was made before they even heard her sing. I was surprised at that as the show is focused on the lives of country music stars, but Britton ended up being an amazing choice. I've loved her work on other shows, but this role was made for her. She's gorgeous and she's smart, holding a degree in Asian studies from Dartmouth. And, yes, she can sing, too.
The other roles were harder to fill. Everyone had to sing in the audition, and a lot of people were seen before they found those that had the something extra they were looking for. I think they nailed it with this cast.
Speaking of the cast, we had a surprise visit in store from one of my favorite characters. When I was watching the finale, I kept wondering where I had seen Teddy, played by Eric Close. One of my all time favorite shows, that I never missed, was Sisters. Close played Sela Ward's partner and love interest. I'm excited that I've found him again! And now, we were going to meet him! You know, I've had the incredible opportunity to meet quite a few stars over the past year, and this is one that I instantly liked as a person. He is so kind, and you know this is not an act.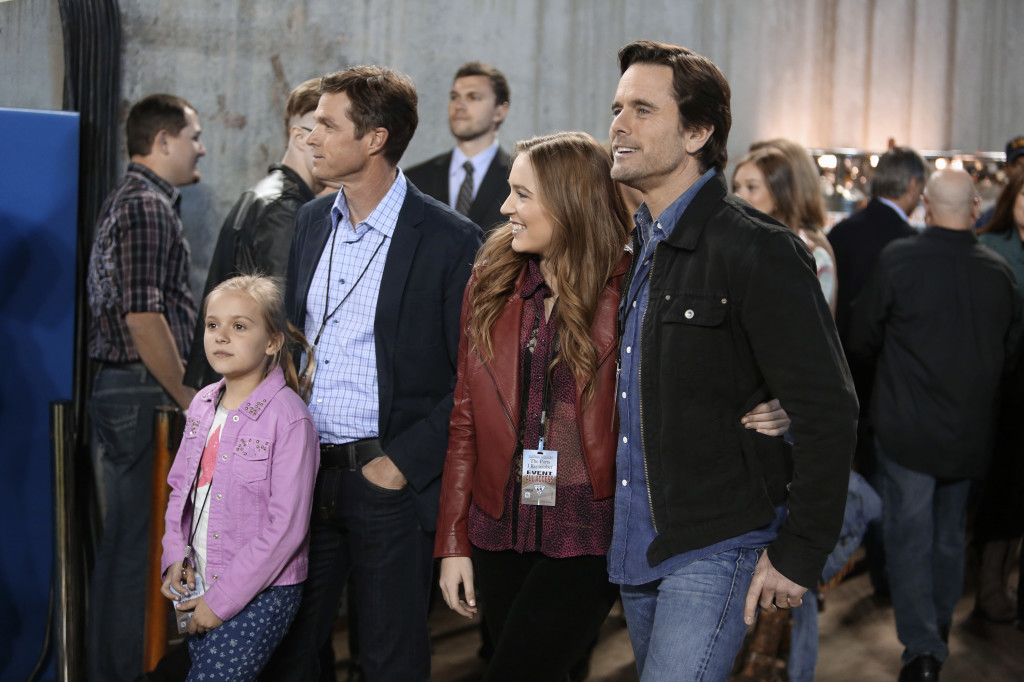 If you watch the show, you know Teddy has challenges with one of his daughters. When we asked how he dealt with that, he shared that he has two daughters of his own, so he's experienced! We also talked about his on-screen relationship with Deacon Claybourne, played by the handsome and blue-eyed Chip Esten. Close shared, Chip and I were friends for many years and had never worked together, so it was really cool when we found out we had the chance. It makes the conflict on camera more fun for us because it's safe and we can really go for it. He referenced the episode where he and Deacon got into a fight, saying he was "jacked up" and how awesome it was. I've got to go back and watch that one. It will be fun, knowing they are really good friends, seeing how the fight plays out!
Callie Khouri said, Last year went out with an explosion and this year we want all the explosions to be emotional. That should give you an idea of what to expect in the finale.
Would there be a season 3? At the time of our interview, we didn't know the answer to that. Since then the news came out that there would indeed be another season of Nashville. I hope I can catch up on all I've missed by then!
Don't miss the season finale of Nashville tomorrow night (5/14)! If you haven't watched before, go ahead and block out your schedule for Wednesdays from 10-11 pm ET. I can't wait to hear what you think, so come back and share in the comments!
For more information about "Nashville" visit ABC.com/Nashville
Like Nashville on Facebook www.facebook.com/NashvilleABC
Follow on Twitter @Nashville_ABC, #Nashville