Who's excited about Captain America Civil War?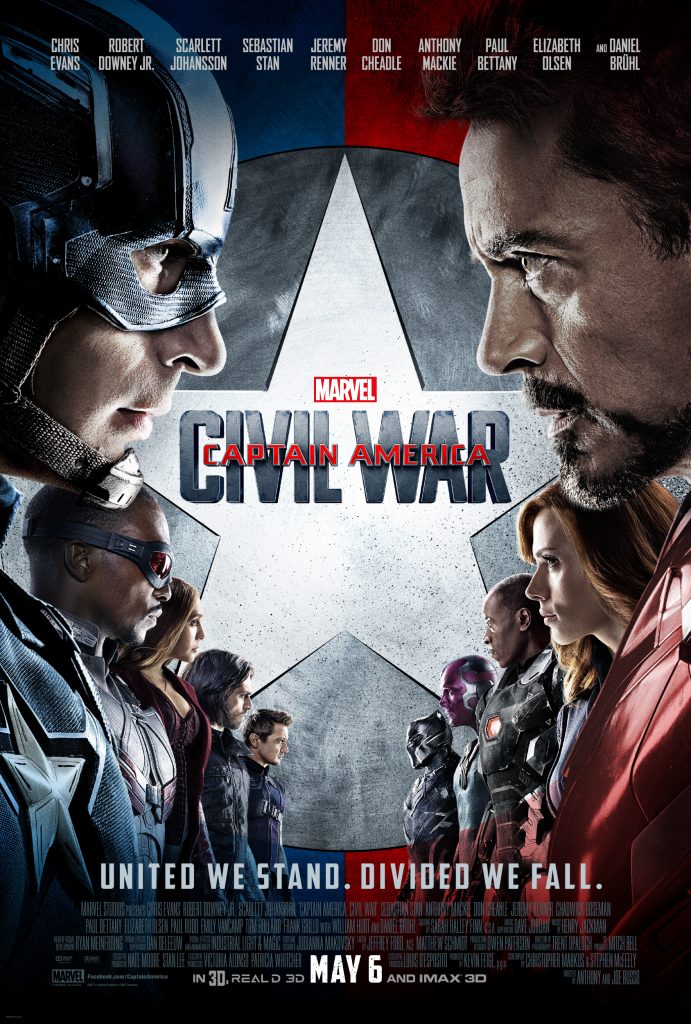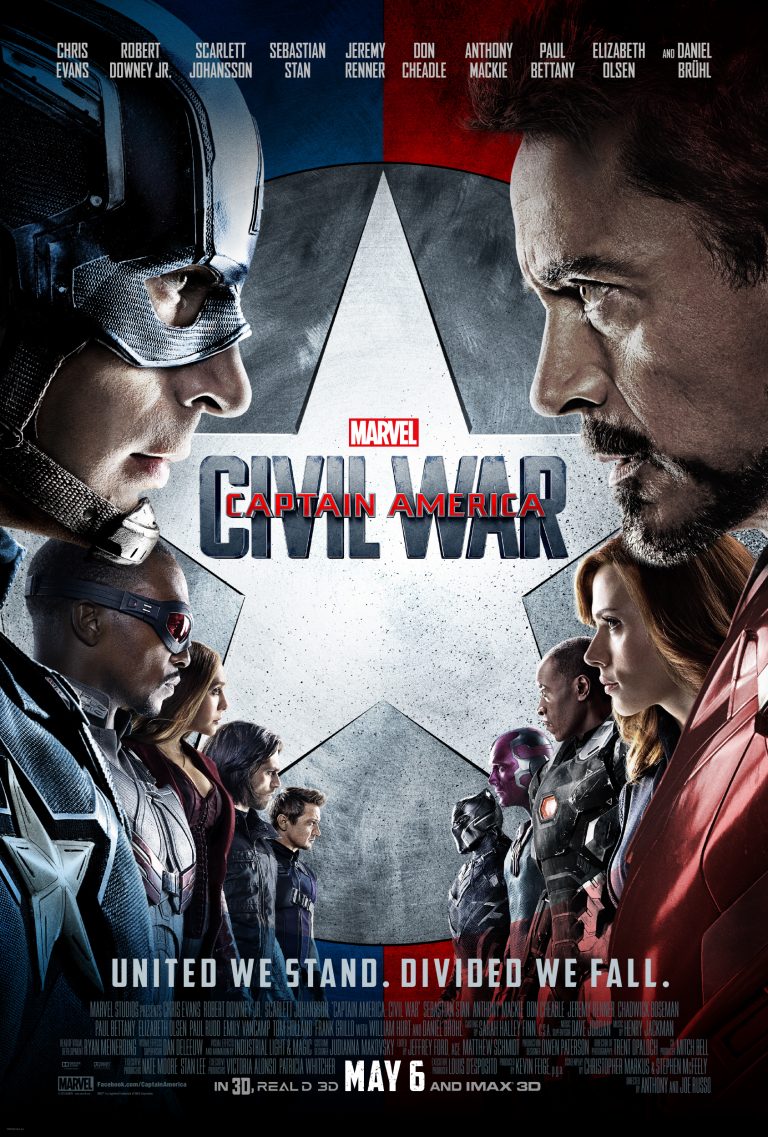 I have a theory. Young kids love fairytales, the stories are of giants and witches and magicians. The kids get a little older, they can't keep reading fairytales. But along come these superhero stories, and they're really fairytales for older people, with people who can fly and are super strong and have super powers. How can you not be fascinated by that? ~ Stan Lee, interviewed at the Captain America Civil War red carpet.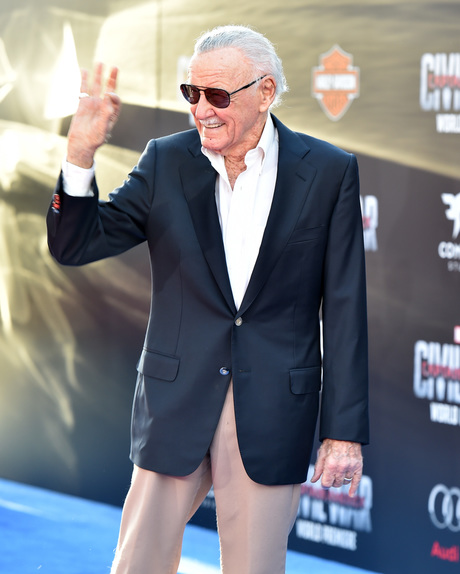 I have been so excited to share my thoughts about Captain America Civil War ever since I screened it in Hollywood last month. You may have heard this story before, but until I was invited to the red carpet event for Thor: The Dark World, I didn't know much about The Avengers. My homework for that event, back in 2013, was to catch up on the Marvel Cinematic Universe. Because of that assignment, I am now hooked, in a big way. It may have helped that I was able to interview Tom Hiddleston. Just sayin'.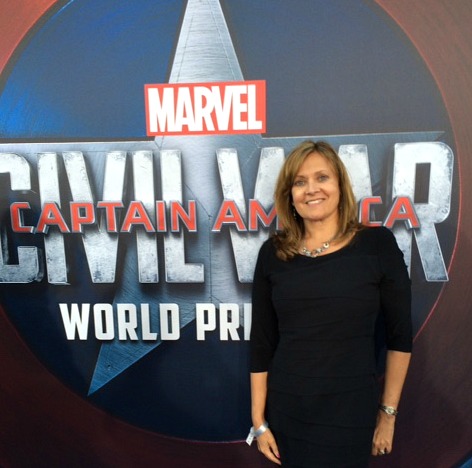 So when I was invited to screen Captain America Civil War, as well as interview Chris Evans, Paul Bettany, Jeremy Renner & Elizabeth Olsen, Emily VanCamp, the Russo Brothers, and end my trip by walking the red carpet, I screamed. Loudly. And though I expected the film to be good, I didn't expect it to become my favorite, over The Avengers. Captain America Civil War is my absolute favorite film in The Avengers franchise. Let me share why.
First, there is a LOT of action, but it's not just there to be there. Know what I mean? There is a purpose in every part of this film. Watch this clip! It's one of my favorites!
If you know me, you know I am not only Team Cap, but Team Bucky. I have felt, from the beginning, that Cap needed to stand by his friend. What happened to Bucky was not his fault. How could you dessert your best friend in that situation?
But, when Agent 13 whips up on Bucky, it is pure awesomeness! Sorry Bucky, but I was pretty impressed with Sharon's maneuvers. Loved that scene, as well as watching Black Widow kick butt, and Scarlet Witch wreak havoc. Girl power rules!
The relationship between Cap and Iron Man is strong. And Iron Man may have had some good points. Things were getting out of hand, and innocent people were dying. It was hard, watching the movie, to be on one side the entire time.
Much of the reason for this is the fantastic storytelling. Though some very long time fans of the comic books may not like that the movie is not exactly the same as the original, I absolutely love the story. Which brings me back to Agent 13, and her ties to Agent Carter. I'm not going to elaborate for those who haven't seen the film, but we get to see a little bit of a new side of Cap in this movie, and I love it.
Another much loved superhero joins this film, and he's pretty cool, though younger than I expected. It's nice to have a team member with his abilities, but they may have to help him grow up a bit. I think he does a great job, and I also think future relationships with the rest of the team will lead to more fun with his character. But we'll see. And speaking of fun, a microscopic friend also joins in the battle, and if you didn't see that sneak peek, it's pretty hilarious. In fact, though the subject is a serious one, there are several pretty funny spots in Captain America Civil War. But I'm not going to spoil that. I will share this clip, but only because it's been posted everywhere! So funny!
Captain America Civil War hits theaters Friday, May 6, and you better go ahead and grab your tickets early because it's going to be busy. It's the most talked about movie of the year so far, and I just might head to the theater and see it again over the weekend. I hope you'll come back and let me know your thoughts on the film!
By the way, did you know the Disney Personalization Shop has a ton of Captain America and Iron Many stuff? Disney sent me a gift card to check it out, and I ordered this awesome Bucky Barnes shirt!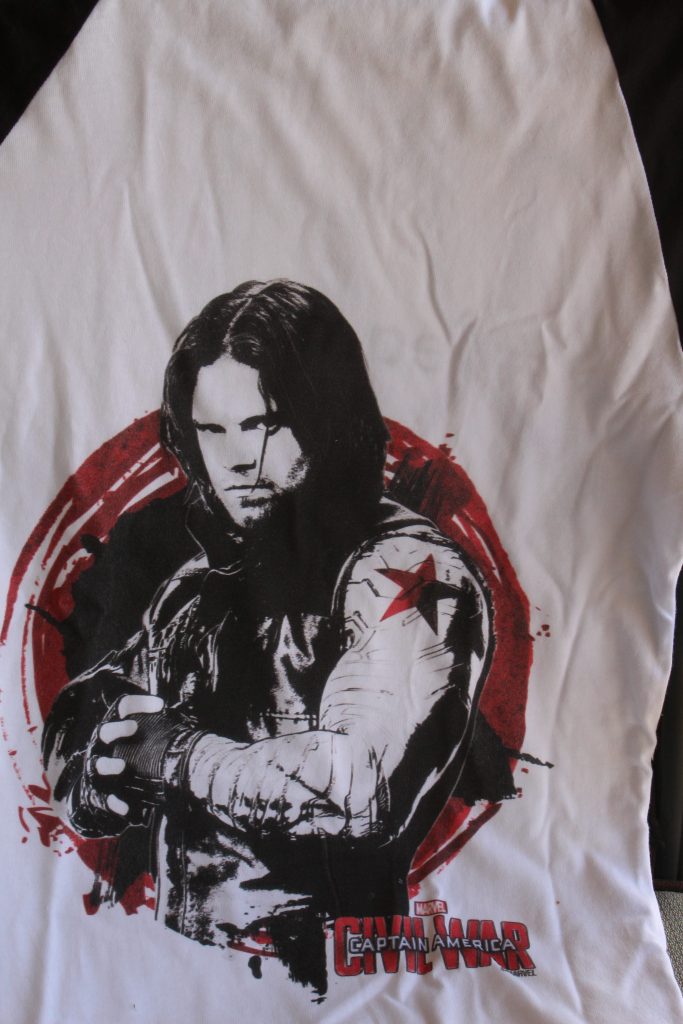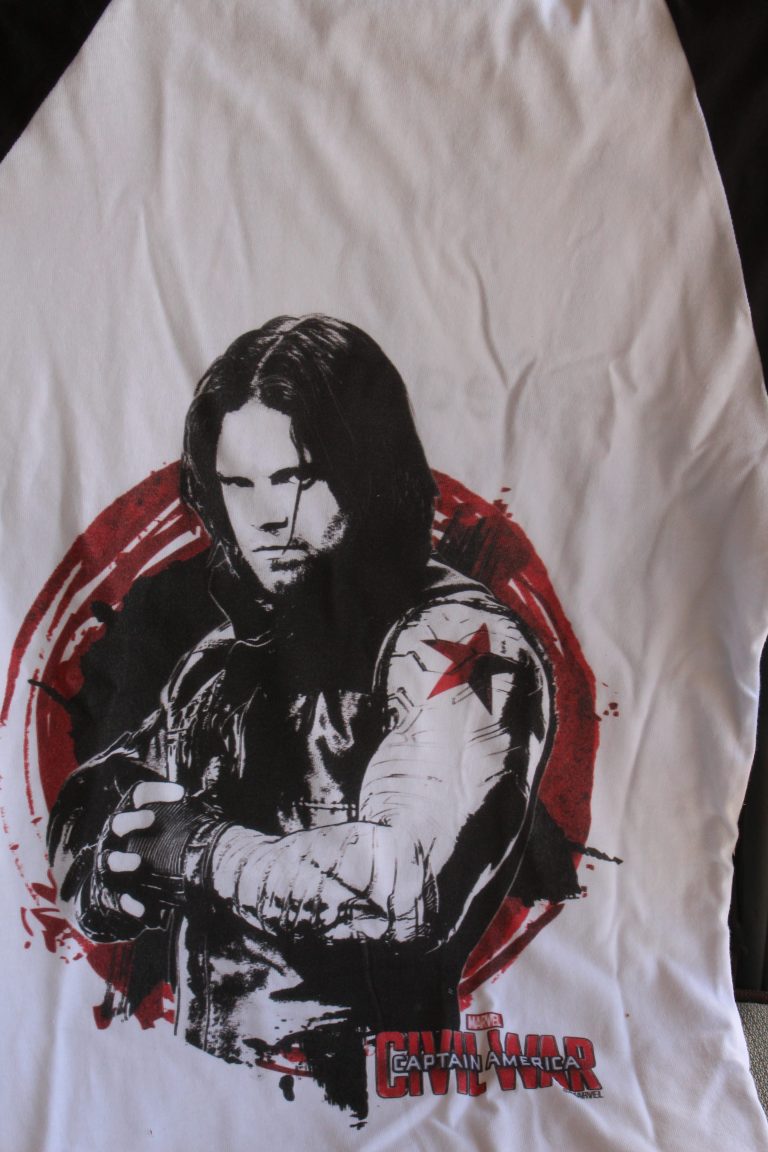 No one was surprised at my personalization choice, but you can customize your item to make it special. I may end up starting a new trend...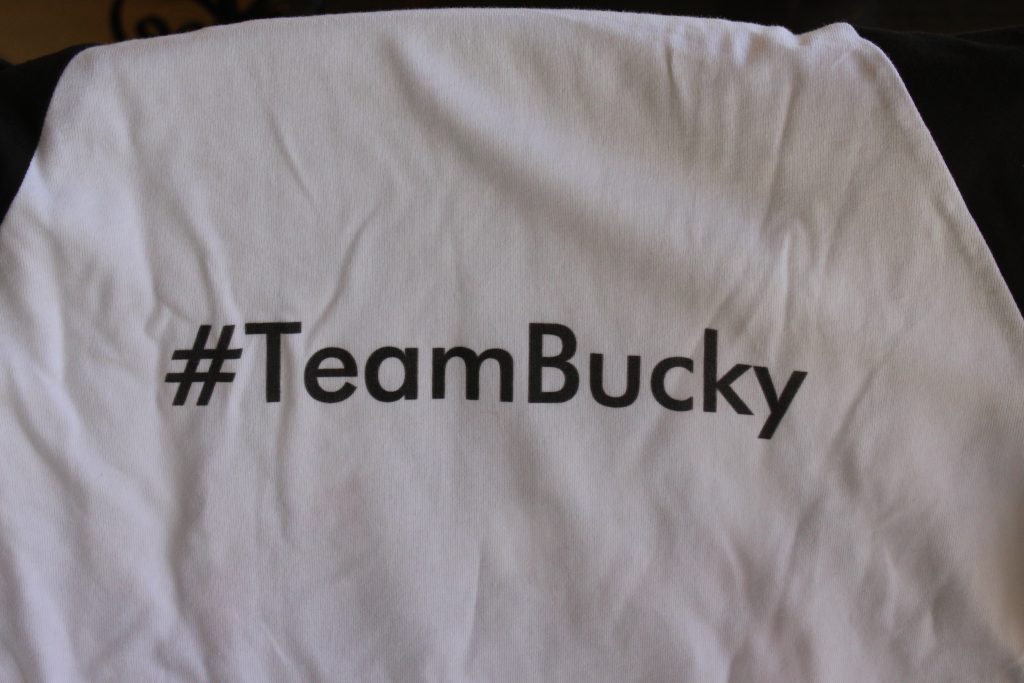 Stay up to date by following the film on social:
Like CAPTAIN AMERICA on Facebook
Follow CAPTAIN AMERICA on Twitter
Follow Marvel on Instagram
Visit the official CAPTAIN AMERICA website