It's almost time to see one of the most anticipated theme park attractions in history! The Wizarding World of Harry Potter, Diagon Alley, opens to guests on July 8th! This all-new, spectacularly themed environment will bring even more of Harry Potter's adventures to life!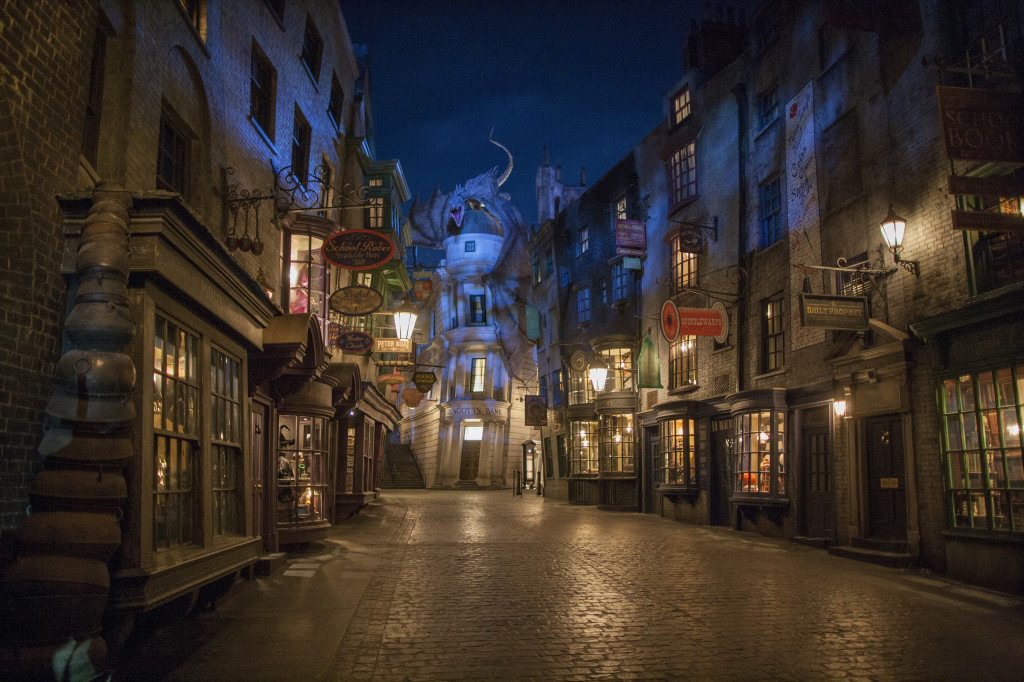 And are you ready to ride the Hogwarts Express? Check out this short clip to see it in action!
There are so many new and exciting events happening at Universal, I can hardly keep up! The Universal Orlando Resort announced yesterday that guests will be able to cast spells and watch magic come to life in both The Wizarding World of Harry Potter – Diagon Alley and The Wizarding World of Harry Potter – Hogsmeade, with brand-new Interactive Wands! Check out the Universal Blog to read about all there is to see and do, including how these amazing wands work!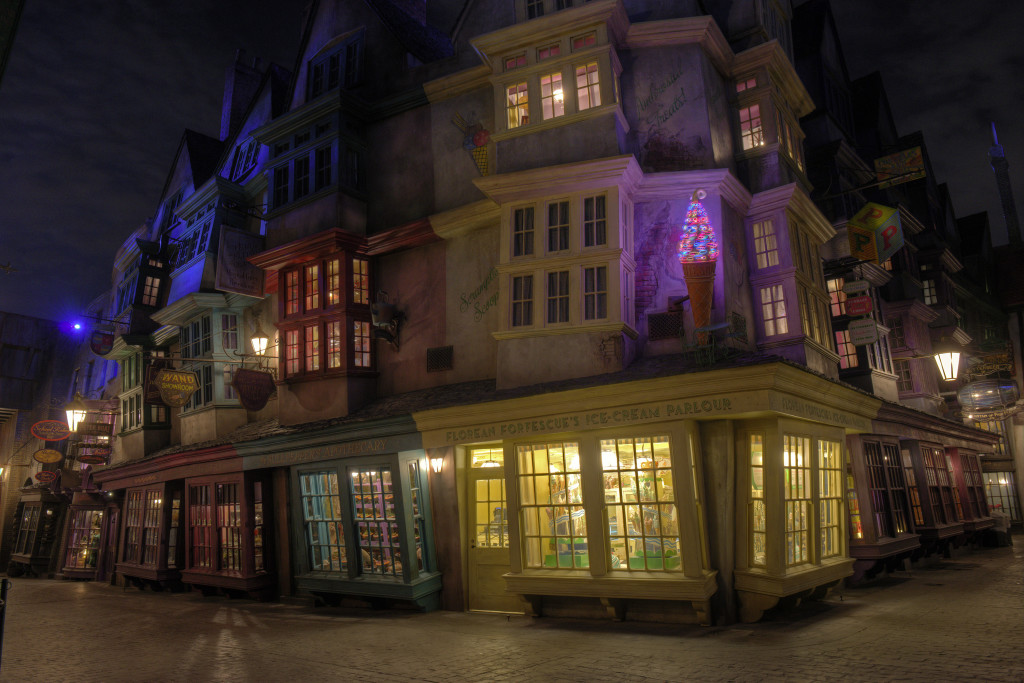 Tomorrow you can view a webcast where you'll get a virtual tour of The Wizarding World of Harry Potter- Diagon Alley, with hosts from the actual Harry Potter films! How cool is that? Watch the "Behind the Bricks: A Tour of Diagon Alley" with Tom Felton and Matthew Lewis!
Get the all new mobile app that will give you full control of your adventure by providing wait times, park maps, and even a customizable favorite list and more, with just a swipe of a finger! The app is free for downloading for iOS and Android devices!
There's also Free park-wide mobile internet access with Xfinity WiFi, the nation's largest Wi-Fi network! I love this because it allows guests to run the app along with other web-based experiences while conserving data usage. Awesome! I told you there was a lot going on at Universal! Stay tuned for more updates soon!!
See you there!