A few nights ago I took my family to see Moscow Ballet's Great Russian Nutcracker at the Mahaffey Theater in St. Petersburg, Florida. We've had a tradition for years to get dressed up and go to a Christmas show, but this was the first time we had seen the Great Russian Nutcracker.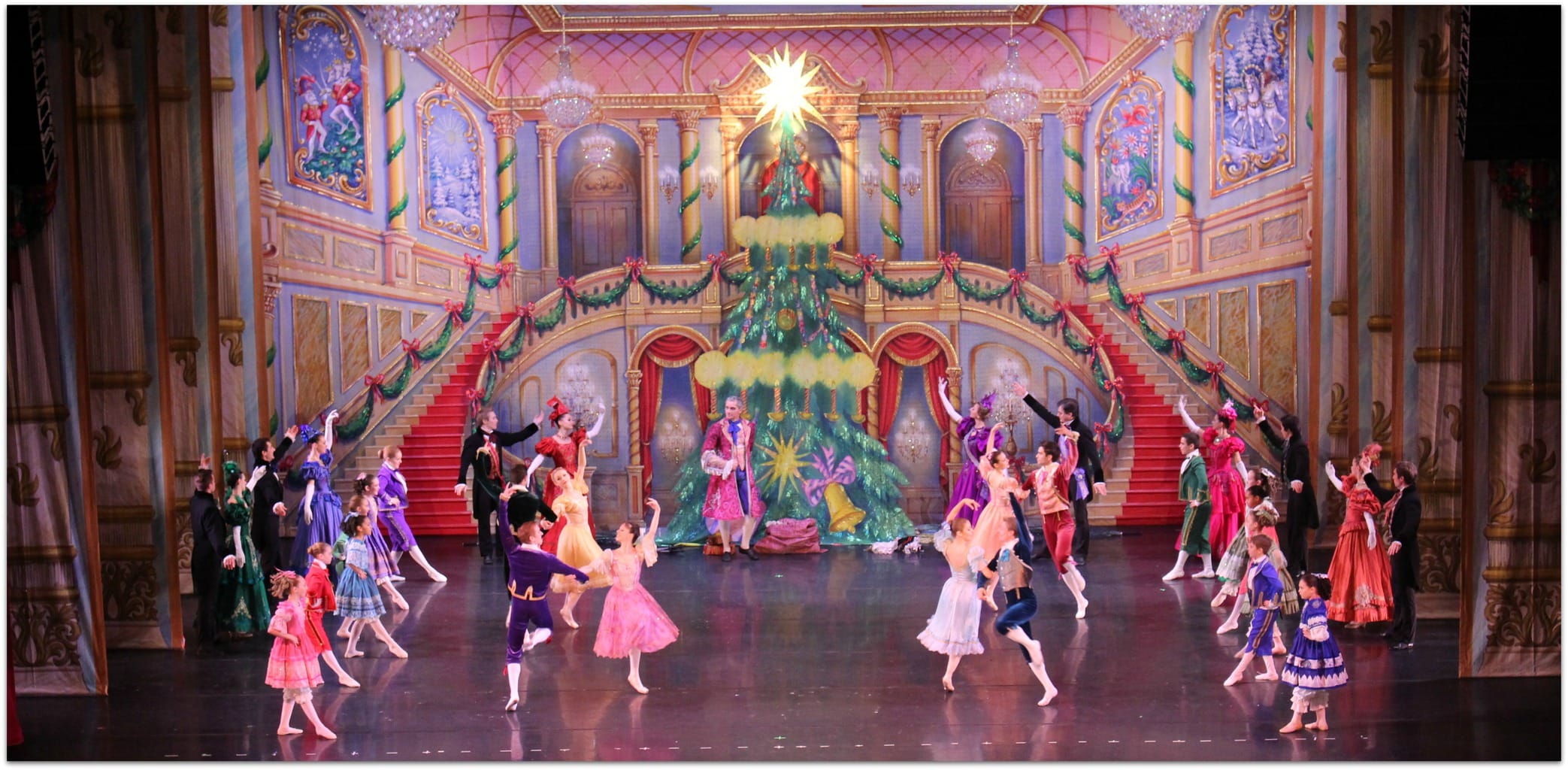 I'm sure you know the story of the Nutcracker, and the Great Russian Nutcracker stays true to the original story. What's unique to the Great Russian Nutcracker is that instead of the Land of the Sugar Plum Fairy, Masha and her Nutcracker Prince arrive in the Land of Peace and Harmony.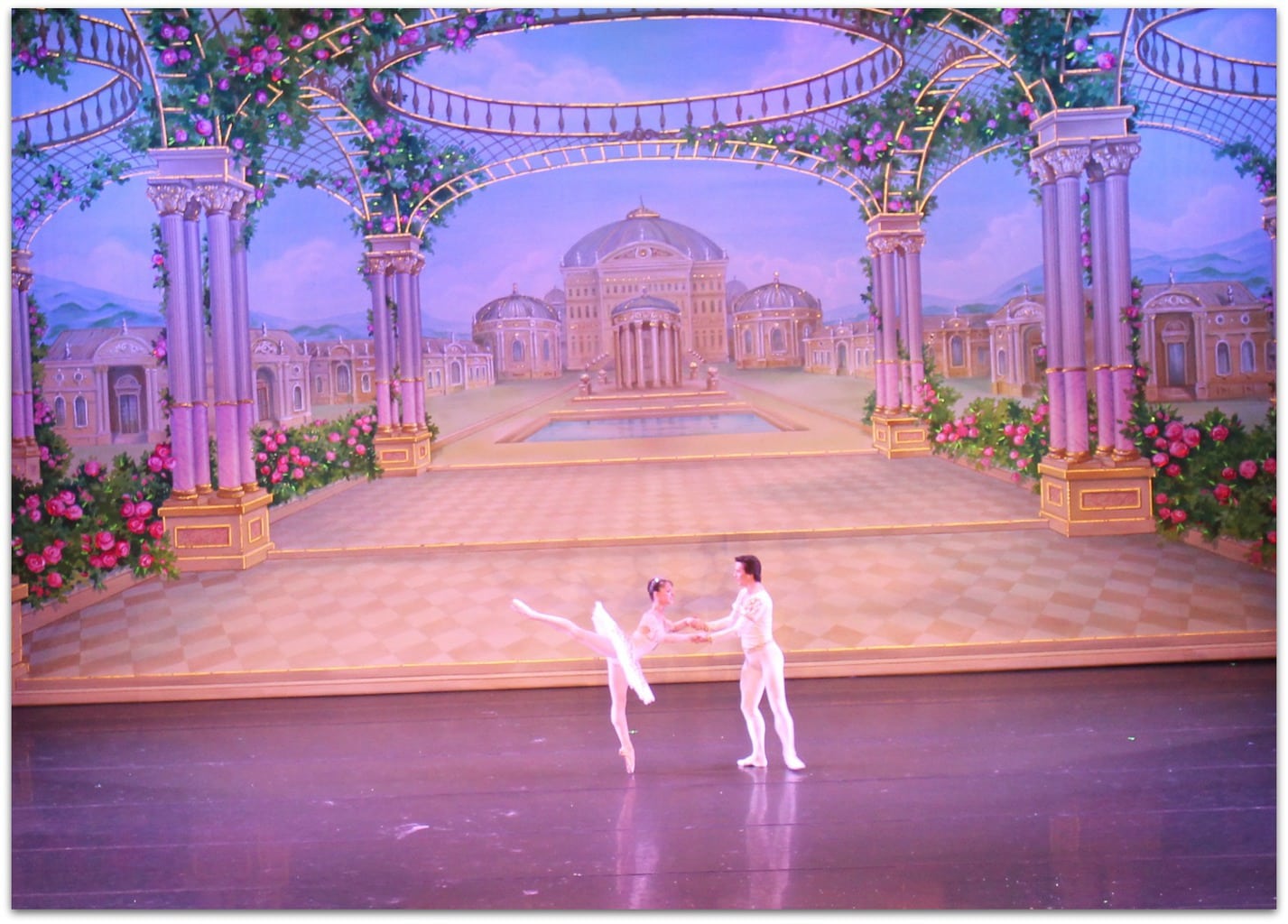 The beautiful performance of the Dove of Peace is also unique to the Great Russian Nutcracker, and a favorite part of the ballet for my older daughter. The two dancers, each with one wing, create a Dove with a twenty foot wingspan.
Also exclusive to the Great Russian Nutcracker are the stunning backdrops created by designer Valentin Federov. As you can see in my photos, all the backdrops are extremely colorful and just stunning.
During Act II, while still in the Land of Peace and Harmony, a great celebration takes place with emissaries from Spain, Africa, Europe, Asia and Russia performing.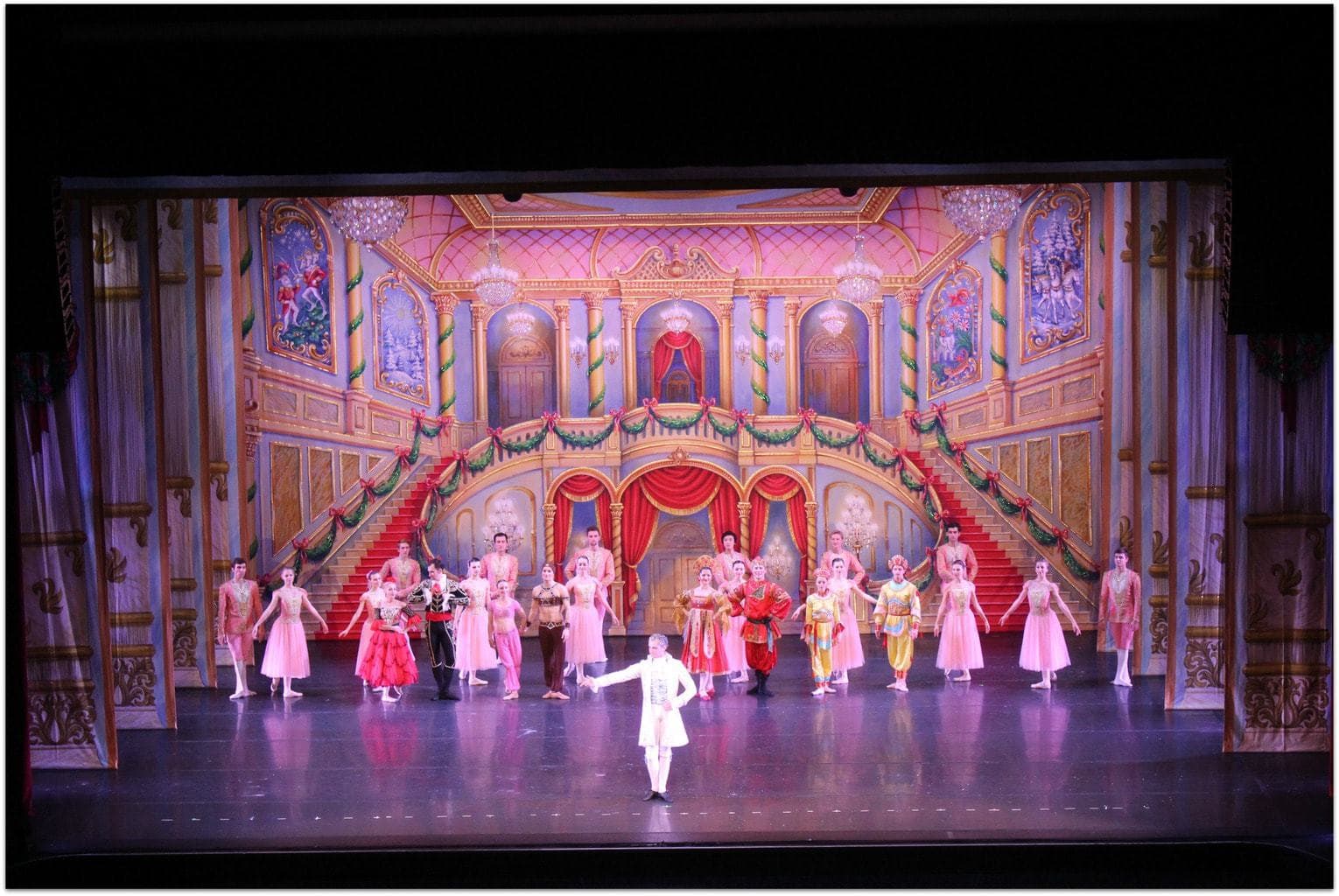 This was without a doubt our favorite part of the performance. The couple representing Arabia was spectacular, and performed a dance similar to a Cirque du Soleil performance. The couples representing the other countries were also fantastic.
We also loved seeing many local dancers perform with the Great Russian Nutcracker. Over 200 dancers auditioned for the performances, and just under 50 performed in the show we attended. What an honor for these young dancers from over 40 dance studios across the region!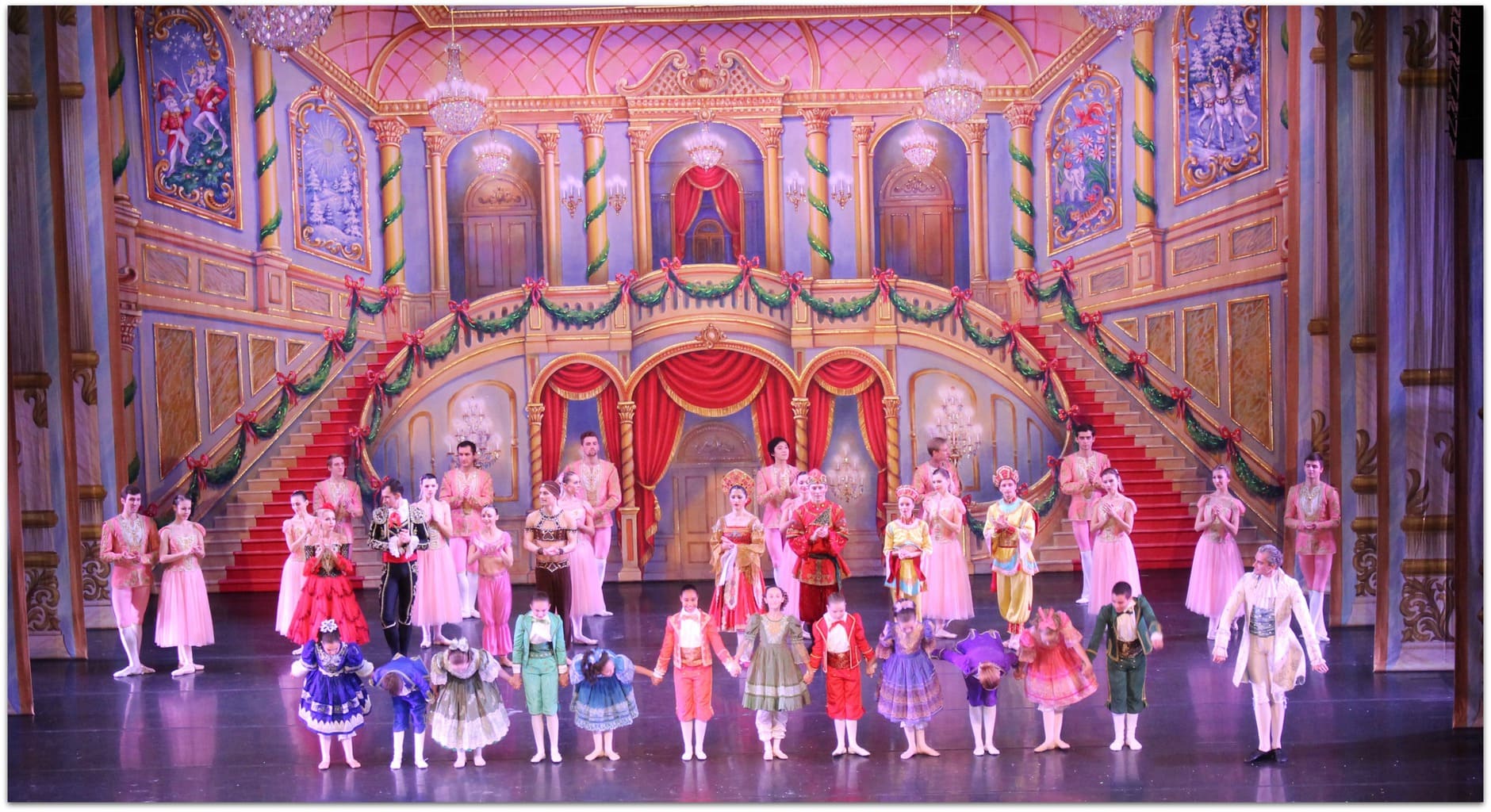 Before the show, you could purchase a photo of your family with the Kissy Doll from Act I. The costume was just gorgeous.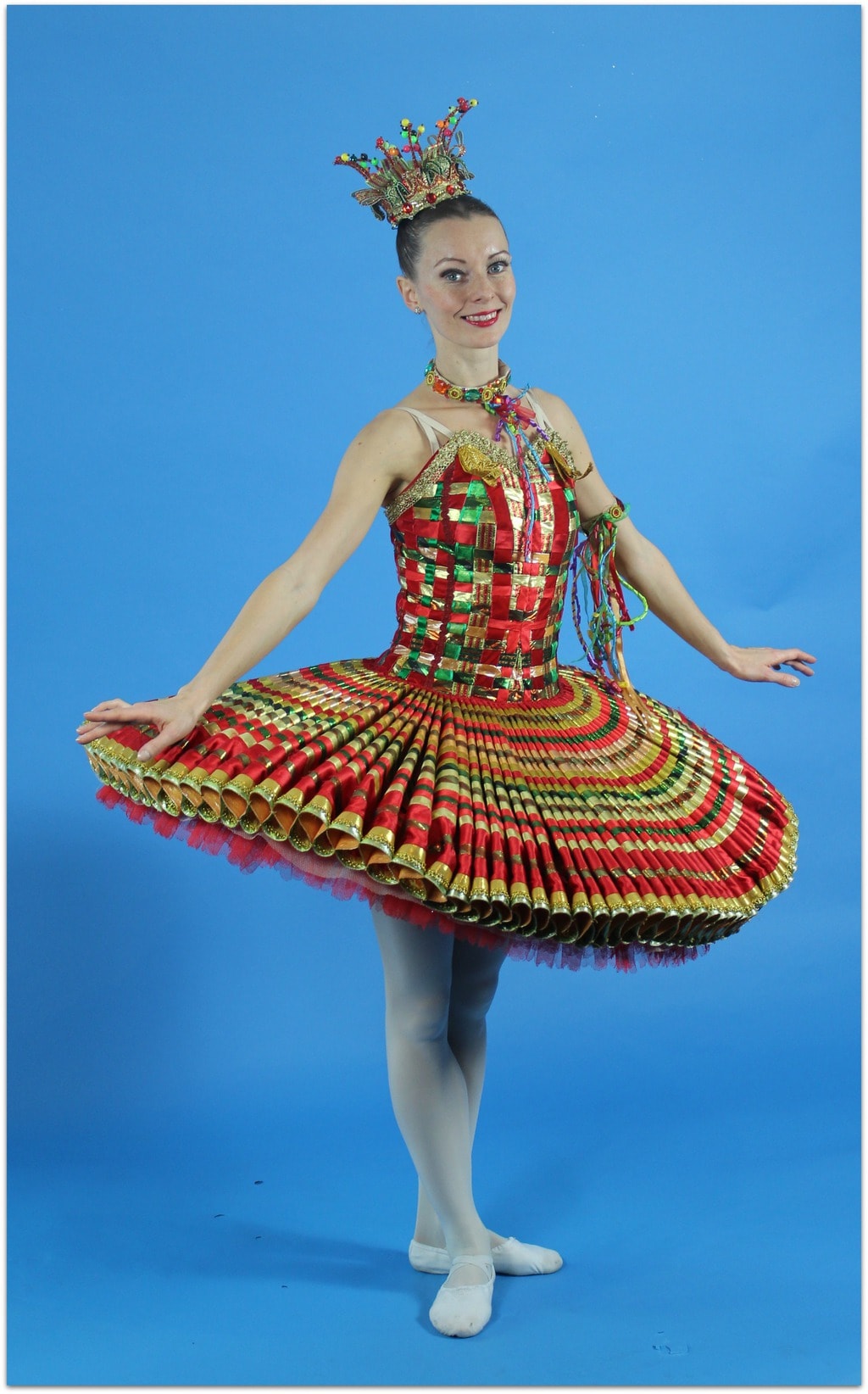 The Mahaffey Theater is a wonderful venue, and is celebrating its 50th anniversary this year.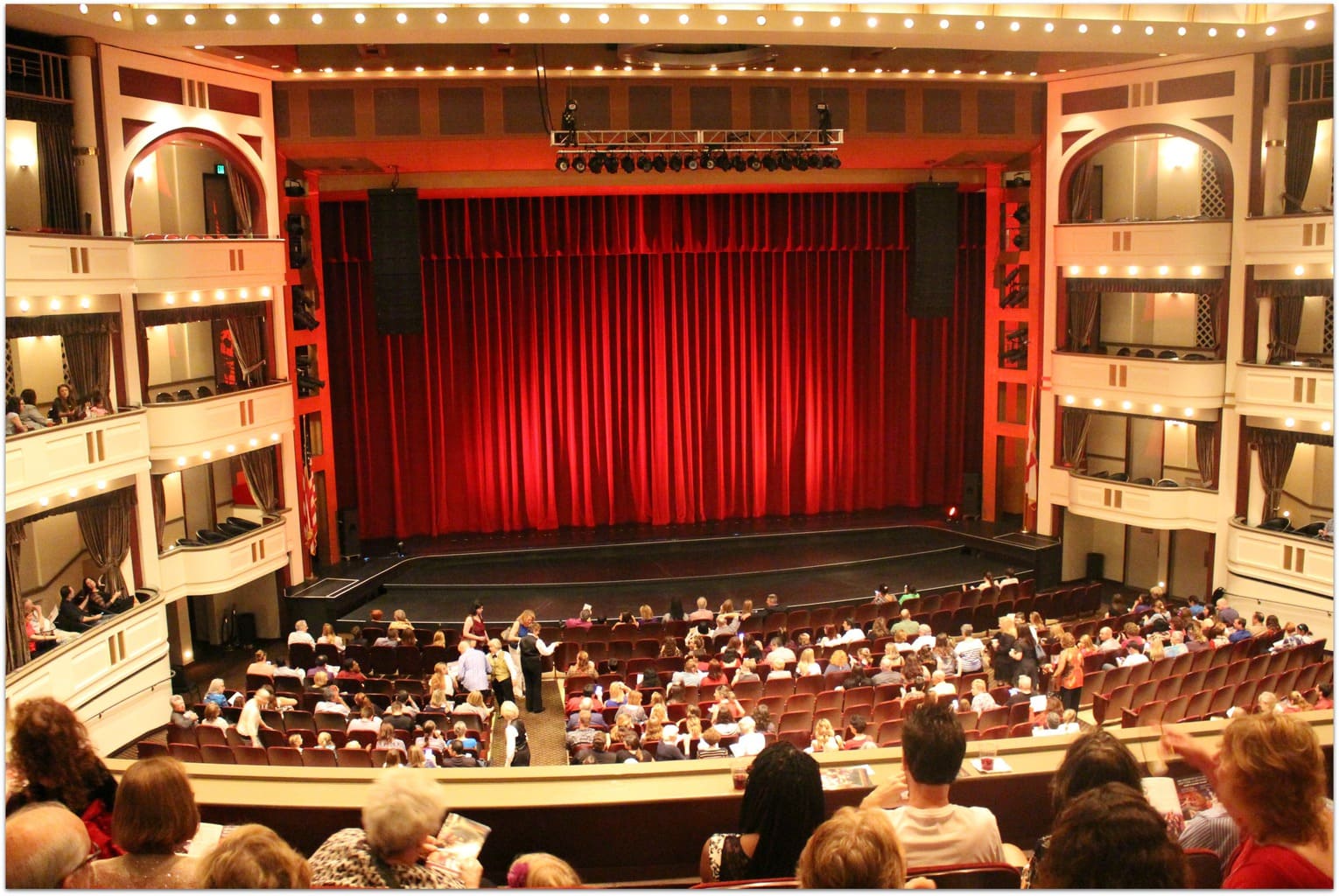 After the 2004 renovation which doubled the lobby space as well as added the glass curtain wall and atrium, the Mahaffey is one of the nicest performing arts centers in the state of Florida. We're excited we've discovered this new venue for concerts and shows! Now that we know the Florida Orchestra regularly performs there, I know we'll be back soon.
Unfortunately, if you missed the Great Russian Nutcracker this holiday season, you will have to wait until next year. Check out this short video of a performance:
Check the Mahaffey website for other upcoming performances, and put a note on your 2016 calendar to get tickets to the Great Russian Nutcracker next year. With performances in over 40 North American cities, you should be able to find a performance near you. It may end up being a wonderful new family tradition!