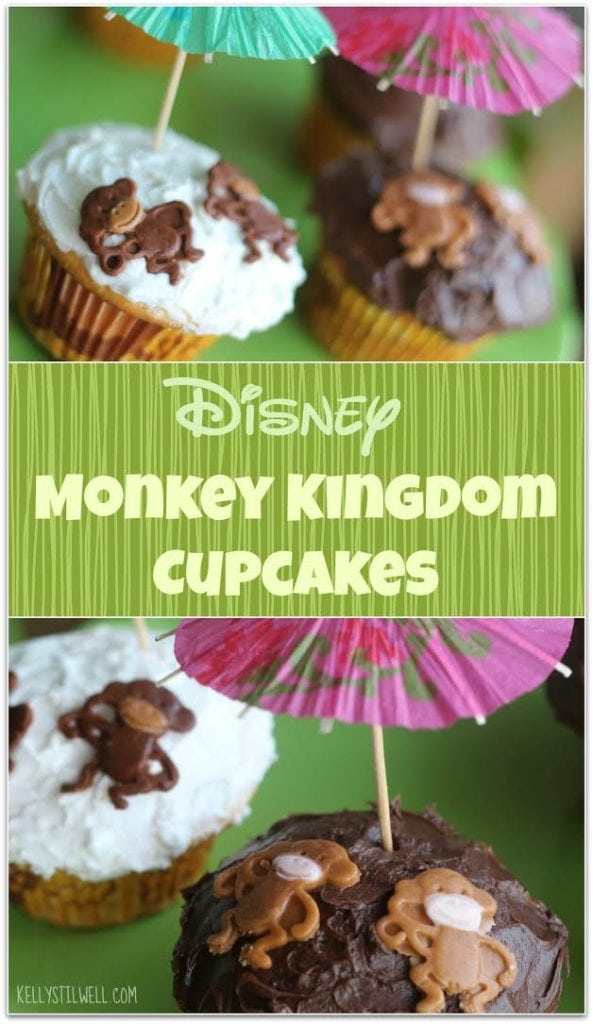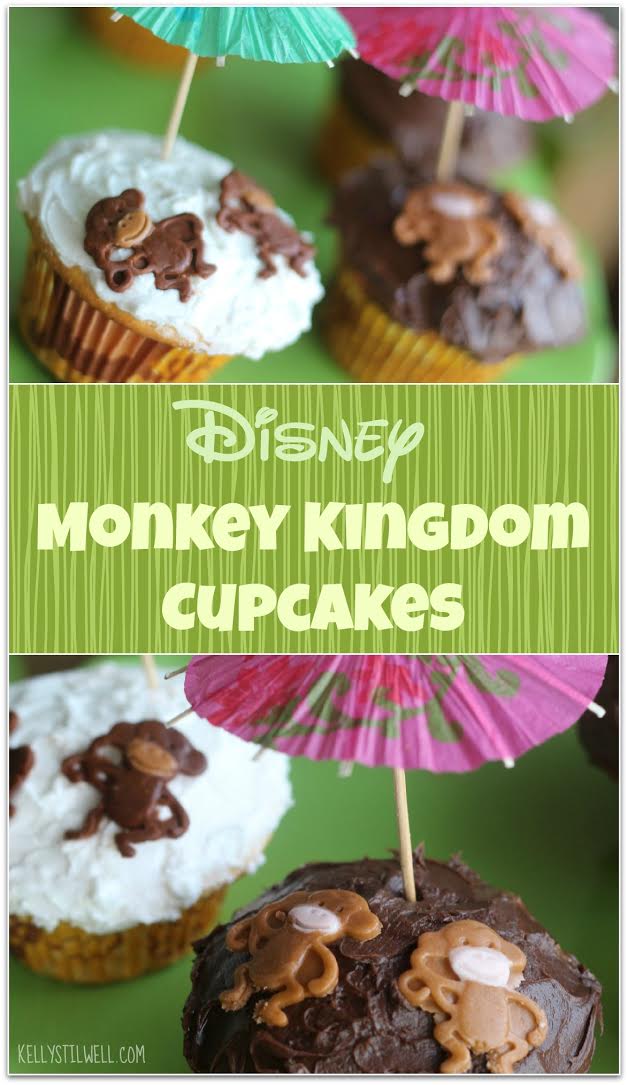 Yes, I admit it. I've been on a cupcake kick lately! Cupcakes are just so much fun, and I love that they are just one serving, so perfect for an after school snack or dessert! I'll be attending the Monkey Kingdom Event next week in Orlando with 24 other bloggers, so I thought the timing for Monkey cupcakes was perfect! I found a mold at Michael's with these cute little monkeys on it, so tried my hand at fondant. It's really easier than I thought! I bought a pack of fondant in different skin colors, and used two colors for the monkeys. Didn't they turn out cute? Michael's also had a kit on sale with paper monkey toppers and cupcake liners, so I had to grab that, too! These Monkey Business cupcake liners at Amazon are pretty cute, too!
For starters, I used Cake Boss boxed mix from Michael's, as well as the prepared Cake Boss chocolate frosting. I used a different brand of white frosting, and didn't like it as much, but they were both still delicious. I definitely like the way the Cake Boss frosting looked over the white. Prepare as instructed.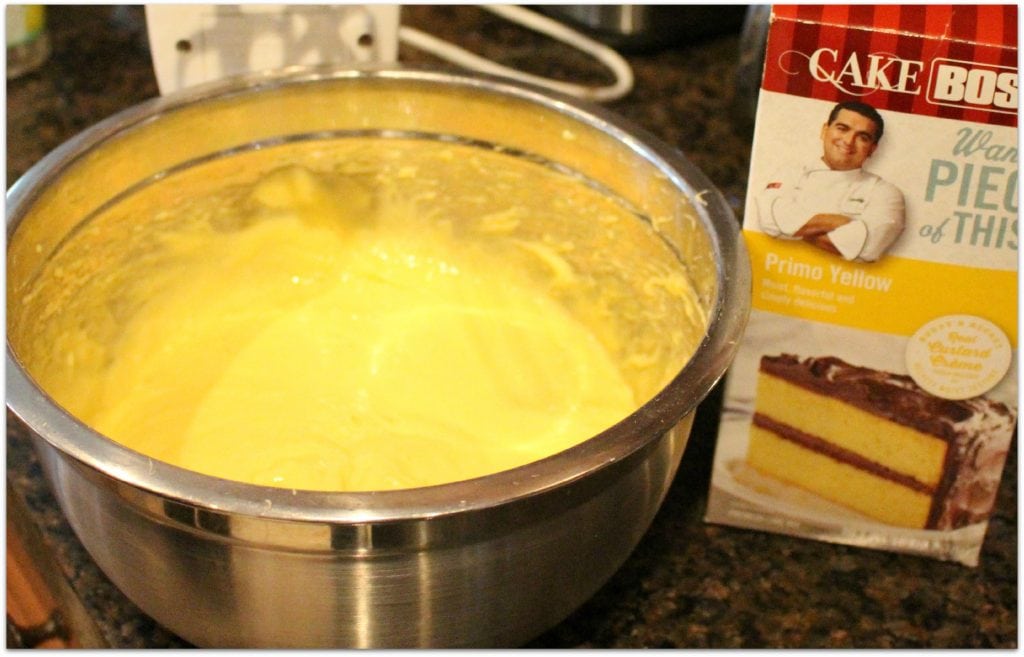 Of course, it's the monkeys that are important. First, the easy way, using the toppers. It doesn't get any easier than that, unless you are just buying the cupcakes!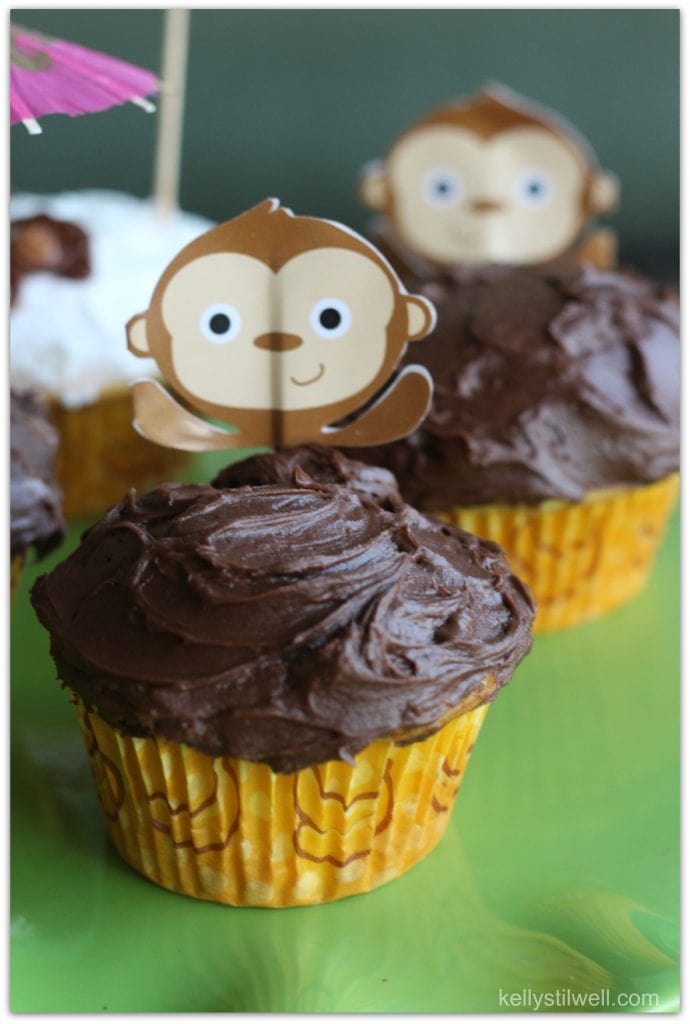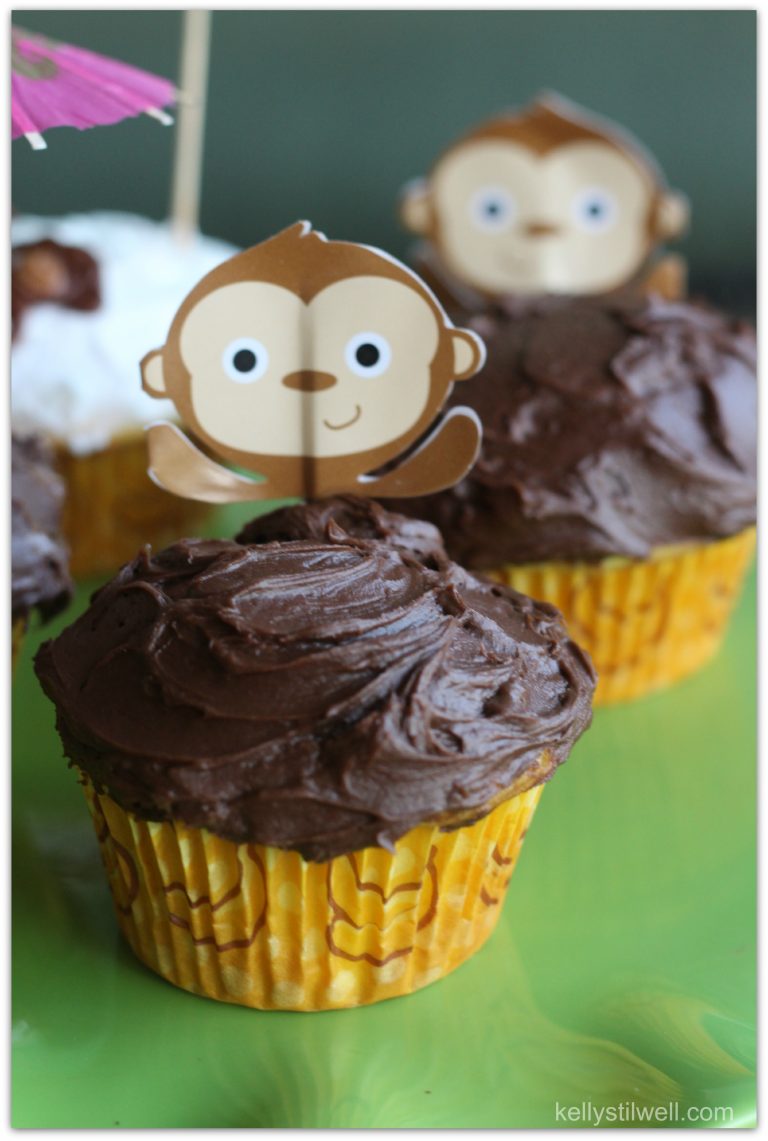 For the fondant monkeys, you'll need a mold. As I mentioned I found mine at Michaels, and it has several animals in the mold, so you could do a whole zoo if you wanted to. Amazon has Cute little cartoon monkey silicone molds that would work well, too.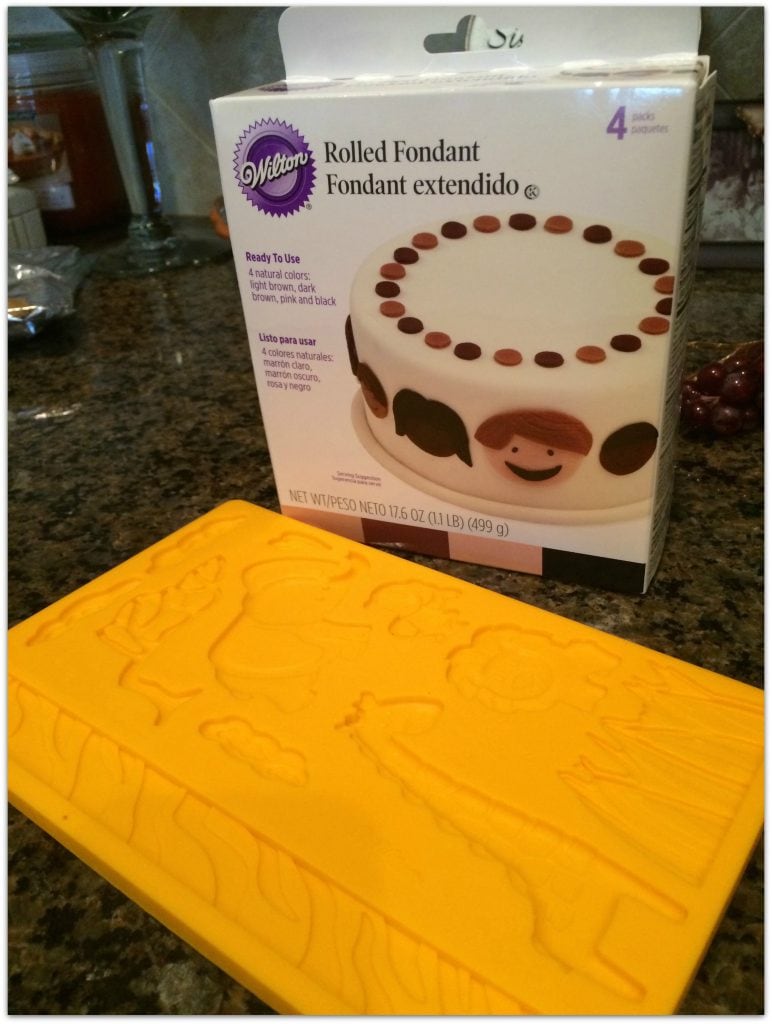 Take light brown fondant and put it just on the monkey's mouth. This will probably take a few tries to get the exact amount of fondant as it will spread when you put the dark brown over it.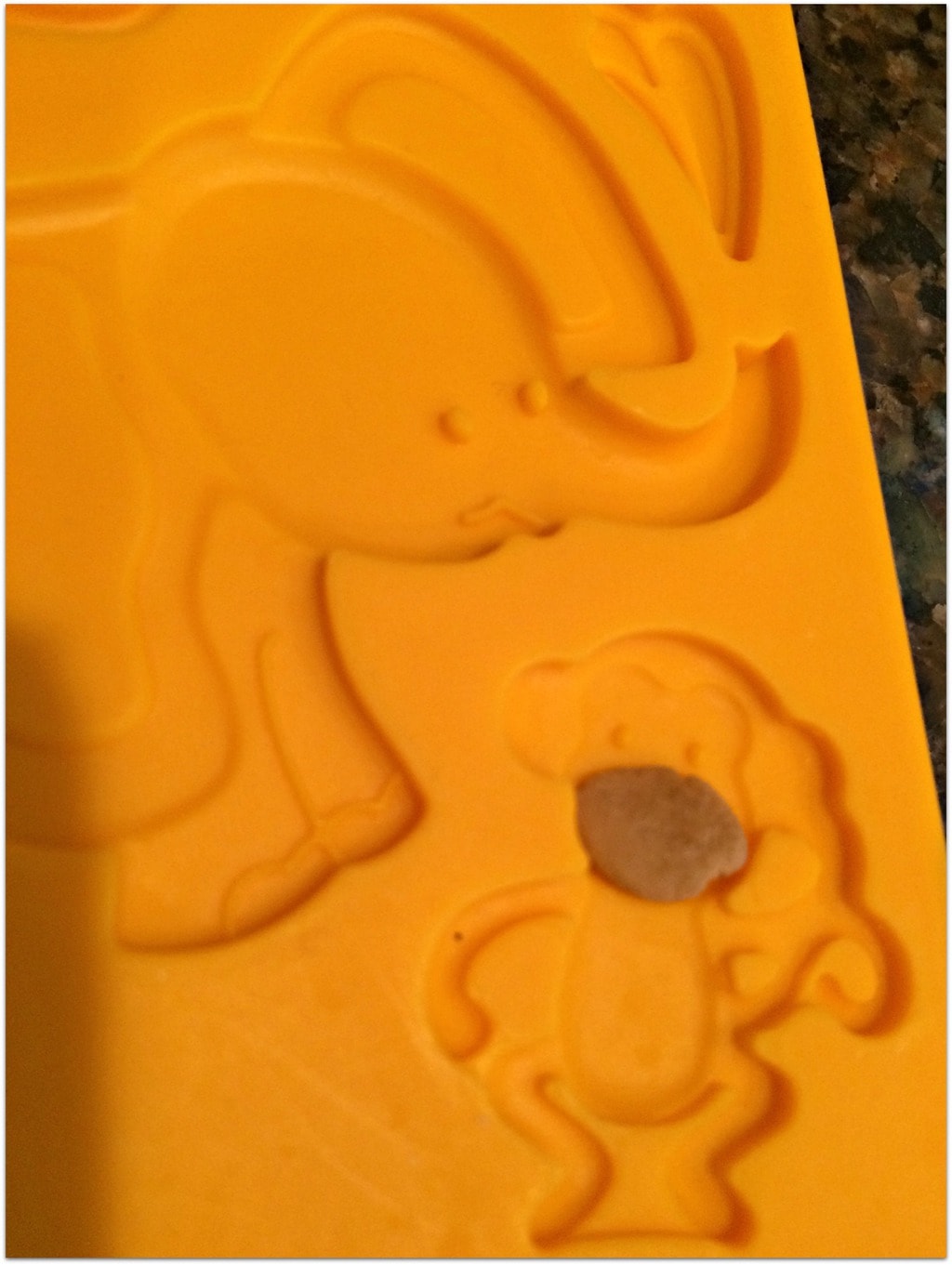 Next, fill the mold with dark brown fondant.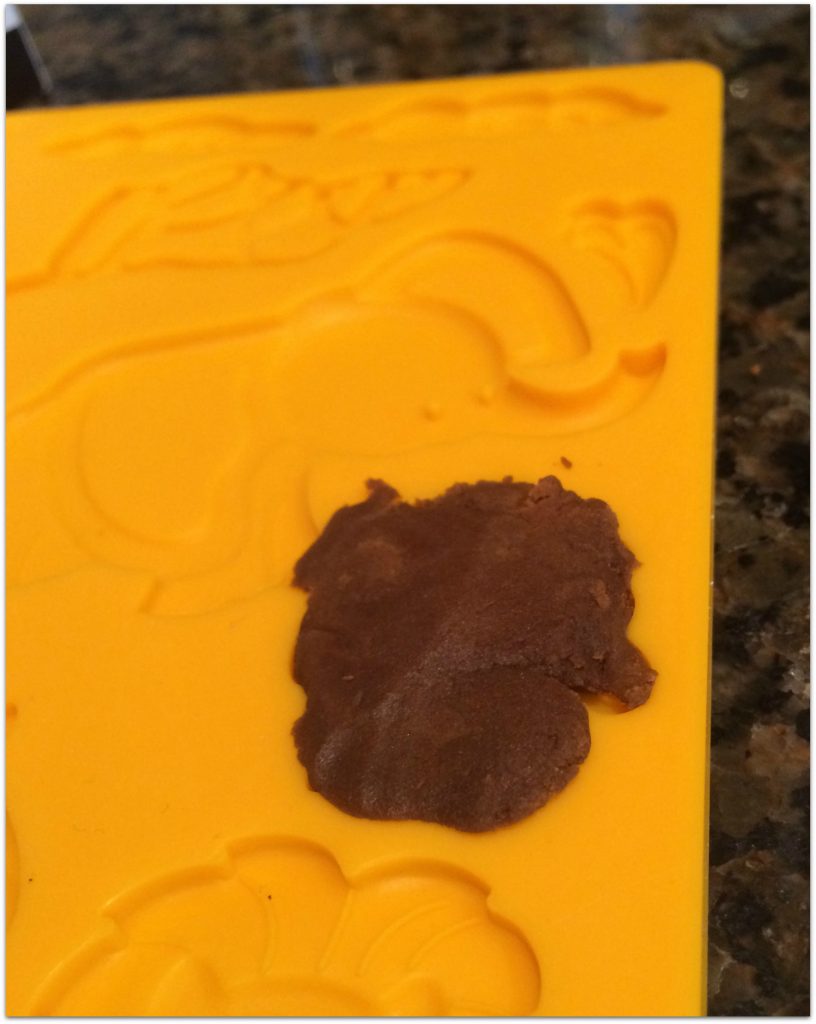 Sprinkle cornstarch over the fondant and roll with a rolling pin until flush with the edge of the mold. Take a knife and gently scrape away extra fondant. Carefully peel monkey out of mold.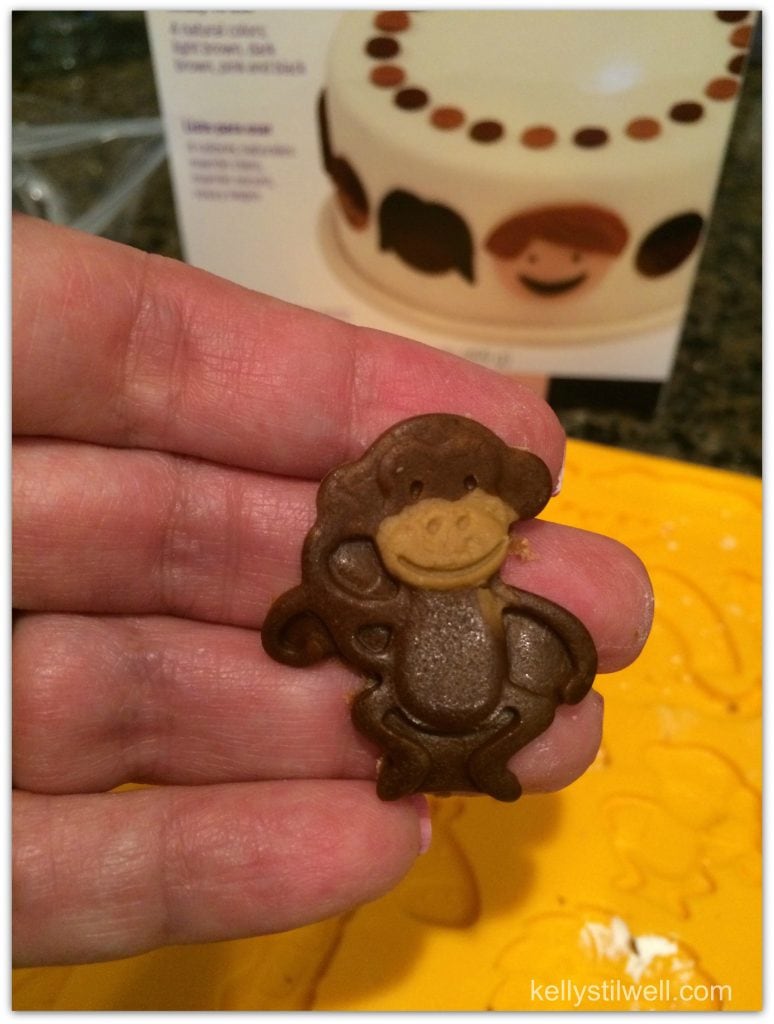 Depending on how much of a perfectionist you are, you can take a toothpick and remove fondant from in between the arms and legs. I did that on a couple of mine, and I'm not sure it was worth the trouble. The one below I trimmed.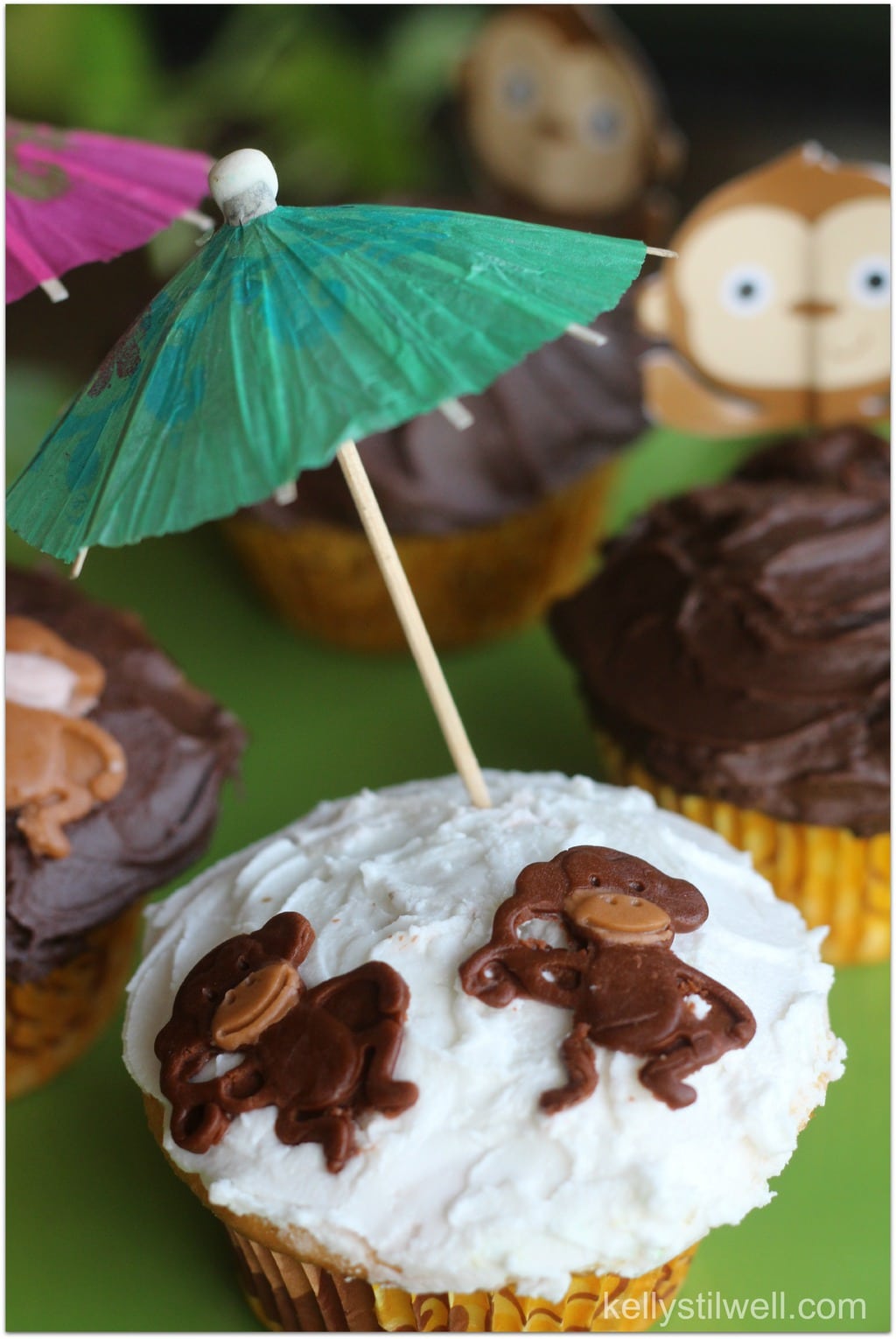 This one I didn't.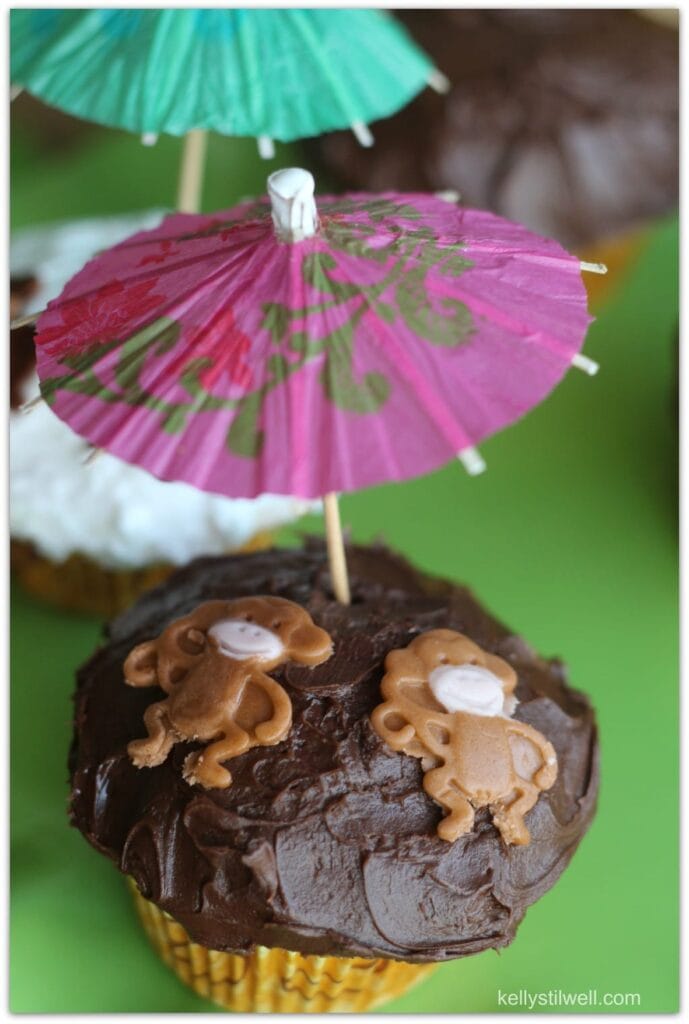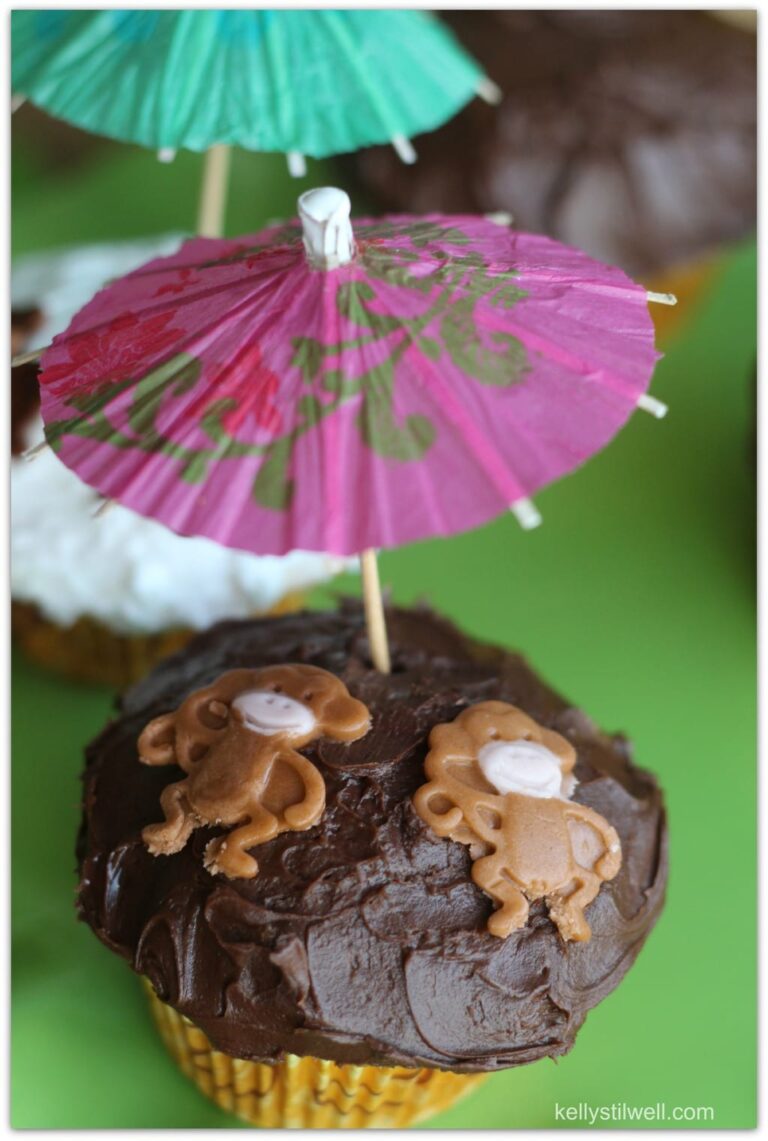 Either way, these would make a fun dessert for before or after seeing Monkey Kingdom, or for a birthday party for your monkey loving kids! Check out these awesome educational resources from Disneynature's Monkey Kingdom!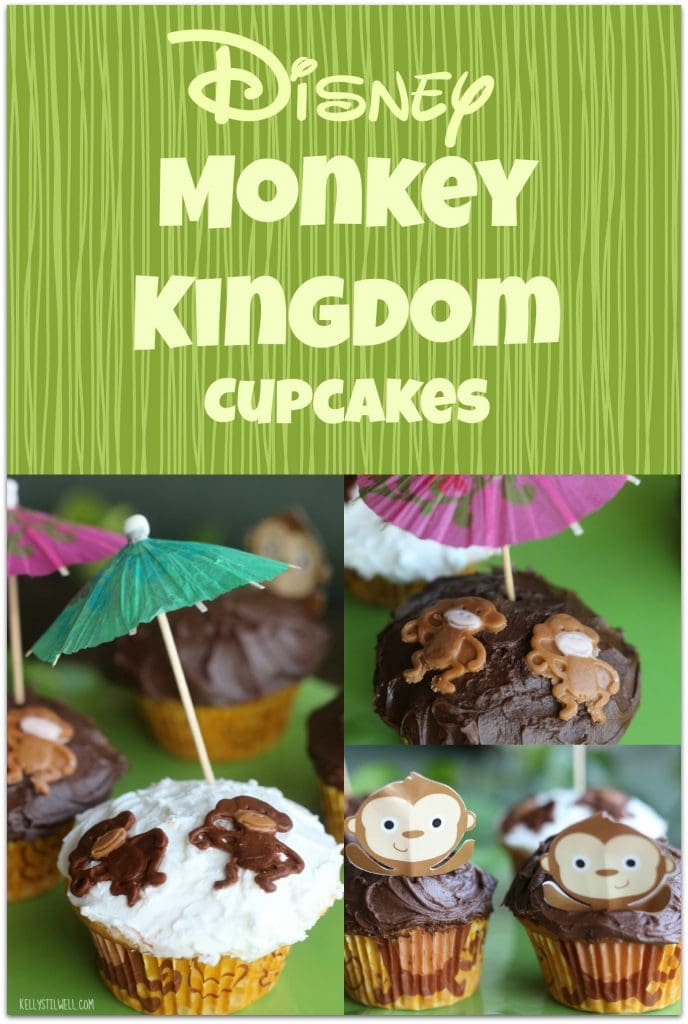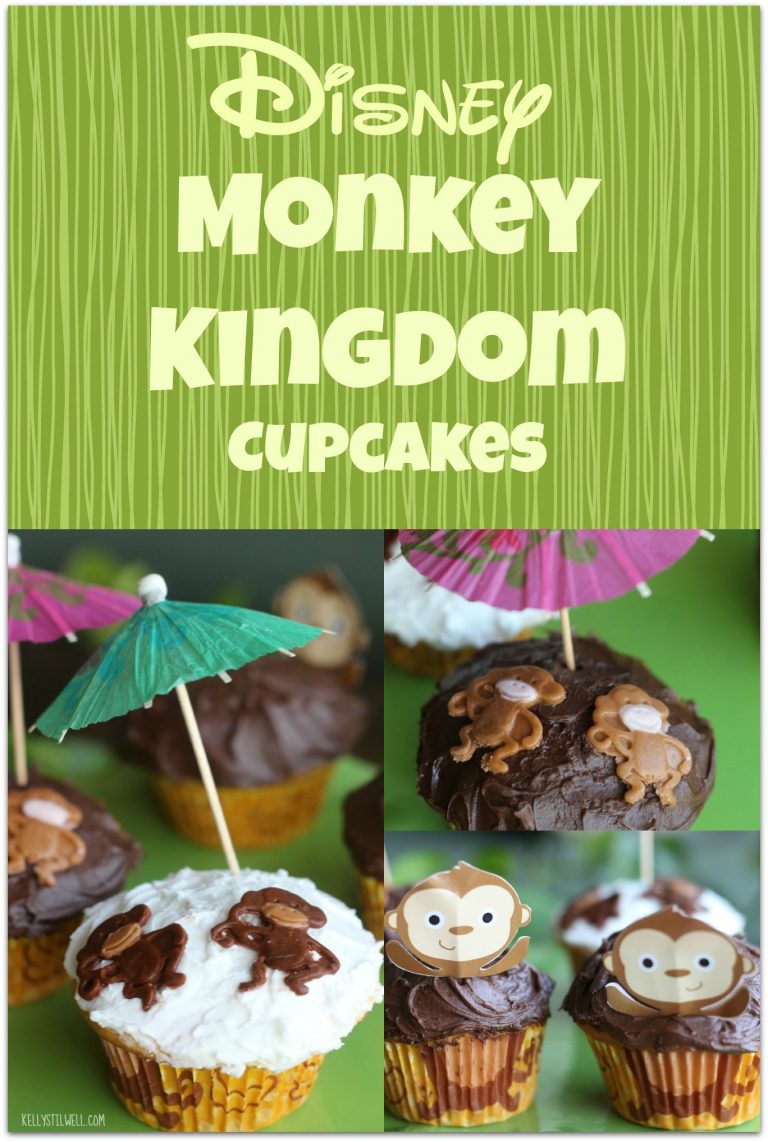 Be sure to follow the hashtag #MonkeyKingdomEvent next week!
Follow Disneynature on Facebook, Twitter, Instagram & Tumblr!
MONKEY KINGDOM opens in theatres everywhere on April 17th!