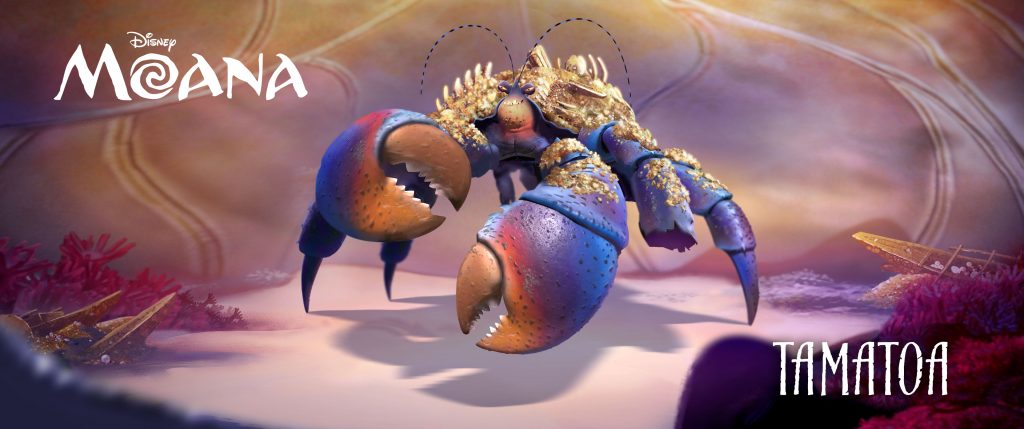 Have you seen Moana yet? As many times as I've told you to, I hope you have! I've now seen it four times, and I'll own it as soon as I can buy it. And by the way, you don't have to take my word for it; the nominations are rolling in for this amazing movie!
Nominated for Golden Globes for Best Original Song and Best Animated Motion Picture.
Nominated for 5 Annie Awards
Nominated for Best Edited Animated Feature Film by American Cinema Editors.
Won Best Animated Female (Auli'i Cravalho) and Best Animated Feature Film by Alliance of Women Film Journalists
And there are about a dozen more nominations!
Thinking it's a kids movie? The kids will love it, but so will you! Moana has been nominated by AARP Movies for Grownups Awards for 2017 Best Motion Picture for Adults who Refuse to Grow Up! (Perfect for my husband!)
If you are a fan of David Bowie, you may have guessed that the song Shiny was a tribute to him. In an interview by Kara Warner in People magazine, Miranda said he got excited as soon as he heard Jermaine Clement's name. His group Freestyle Love Supreme opened for Clement's Flight of the Conchords in the Aspen Comedy Festival back in 2004. Flight of the Conchords did a tribute to David Bowie at that Festival, and it was then that Miranda said one day he was going to write about it. "The world had already been mourning Bowie, I'd been listening to Bowie on a loop. I was like, well I'm writing a glam rock tune for this crab, this jewel-encrusted crab." Clement is known for his impression of Bowie, so the song was written once Miranda knew he would be playing Tamatoa, the glam-crab.
You'll also notice a tribute to The Little Mermaid, which is the film that really put Miranda on the path to music and film.
You still have a chance to see Moana on the big screen, and especially for the rest of this scene, you will want to! Honestly, I wasn't sure what my oldest daughter, who is in college studying animation, would think of this part of the movie. It's a bit crazy, but absolutely hilarious. And please, stay until the very end of the credits! You won't be sorry you did! See my full review here (no spoilers!)
This song is written by Lin-Manuel Miranda and performed by Jemaine Clement. The song is awesome, but the visual effects are also amazing. Turns out this was my daughter's favorite part of the film! She could not stop talking about it.
Moana a fantastic family friendly film, I promise!
Check out my interviews with Auli'i Cravalho (Moana), Dwayne Johnson (Maui), Nicole Scherzinger (Sina), Directors Clements and Musker, and O'petaia Foa'i (music.) The red carpet World Premiere was also amazing!
Like MOANA on Facebook, Follow on Twitter, Instagram, and Tumblr
Visit the official MOANA website!
MOANA is now playing in theatres everywhere!