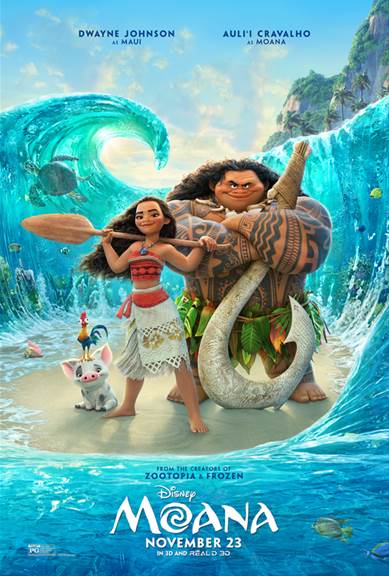 Moana is a visual masterpiece, and if that's not enough, the story is uplifting and we have a new Disney princess. And not a sappy princess of old, but a determined, daring, role-model kind of girl who will steal hearts everywhere. And, this is the first Disney Princess without a love interest. Can I get an Amen? It's about time!! Moana stands on her own and I can't wait to watch her story unfold!
How about music written by Tony®-winner Lin-Manuel Miranda (Hamilton!!!!!), Grammy®-winning composer Mark Mancina (Tarzan, The Lion King) and Opetaia Foa'i (founder and lead singer of the world music award-winning band Te Vaka.)
I just can't wait! Moana is voiced by the lovely new-comer and Native Hawaiian Auli'i Cravalho, who is joined by Dwayne Johnson who voices the once-mighty demigod Maui.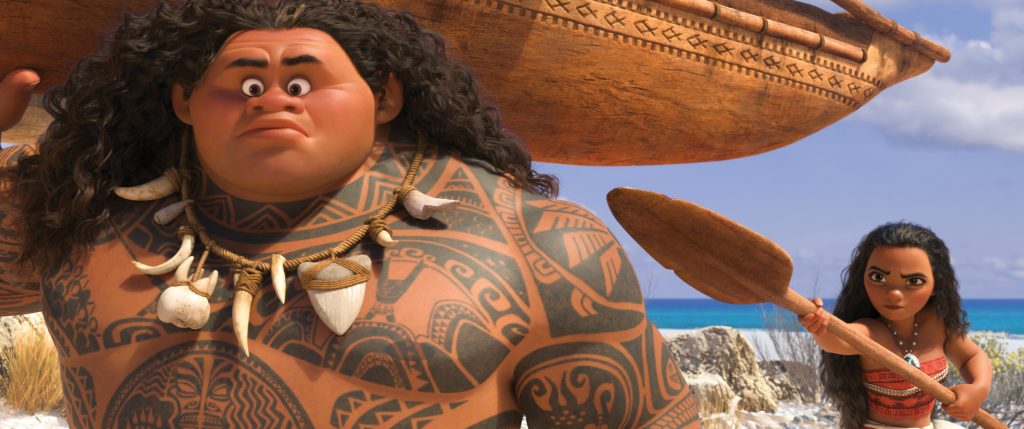 From Walt Disney Studios: Three thousand years ago, the greatest sailors in the world voyaged across the vast Pacific, discovering the many islands of Oceania. But then, for a millennium, their voyages stopped – and no one knows why. From Walt Disney Animation Studios comes "Moana," a sweeping, CG-animated feature film about an adventurous teenager who sails out on a daring mission to save her people. During her journey, Moana (voice of Auli'i Cravalho) meets the once-mighty demigod Maui (voice of Dwayne Johnson), who guides her in her quest to become a master wayfinder. Together, they sail across the open ocean on an action-packed voyage, encountering enormous monsters and impossible odds, and along the way, Moana fulfills the ancient quest of her ancestors and discovers the one thing she's always sought: her own identity.
Meet PUA, Moana's loyal pet pig with puppy energy and an innocent puppy brain! I see plushes from this film in the near future!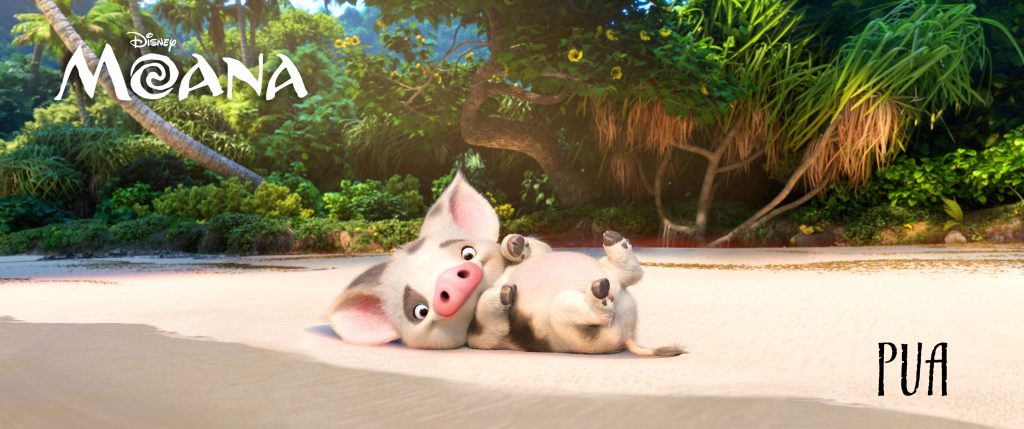 Also starring The KAKAMORA, an intense team of crazy, coconut-armored pirates who will stop at nothing to get what they want!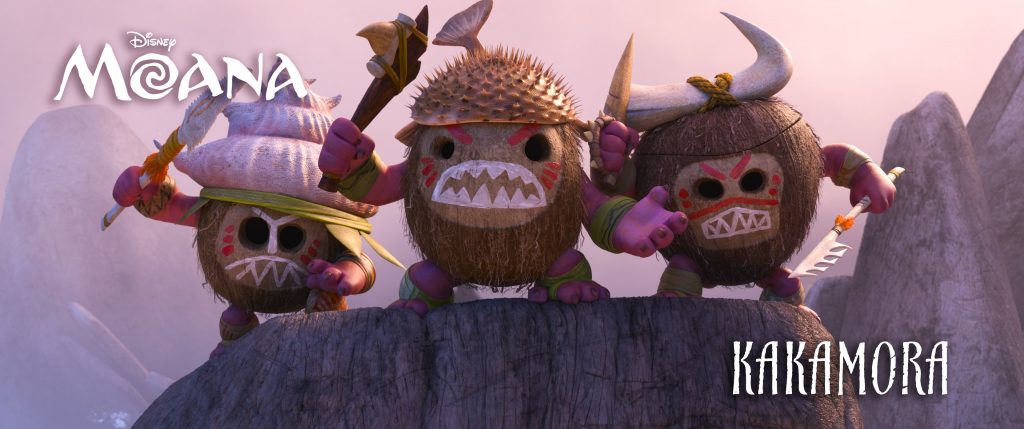 Check out the trailer and scroll down for coloring sheets!
Moana Coloring Sheets
Just click on any coloring sheet and print as many as you'd like. Perfect for a Moana princess birthday party!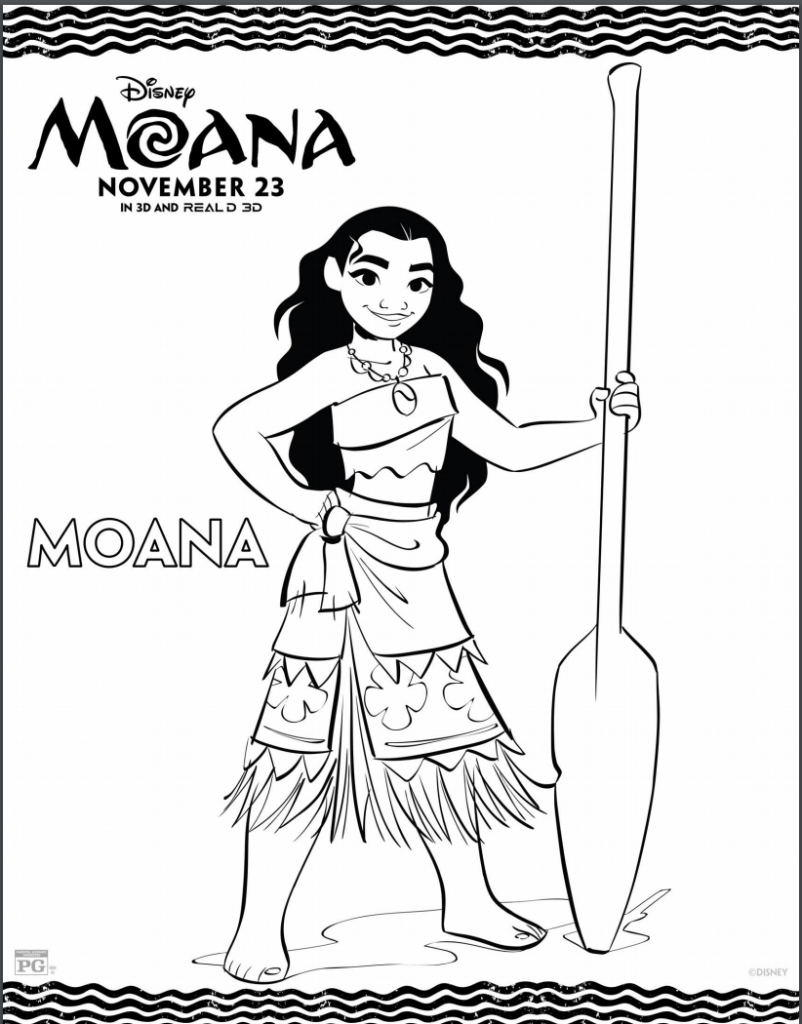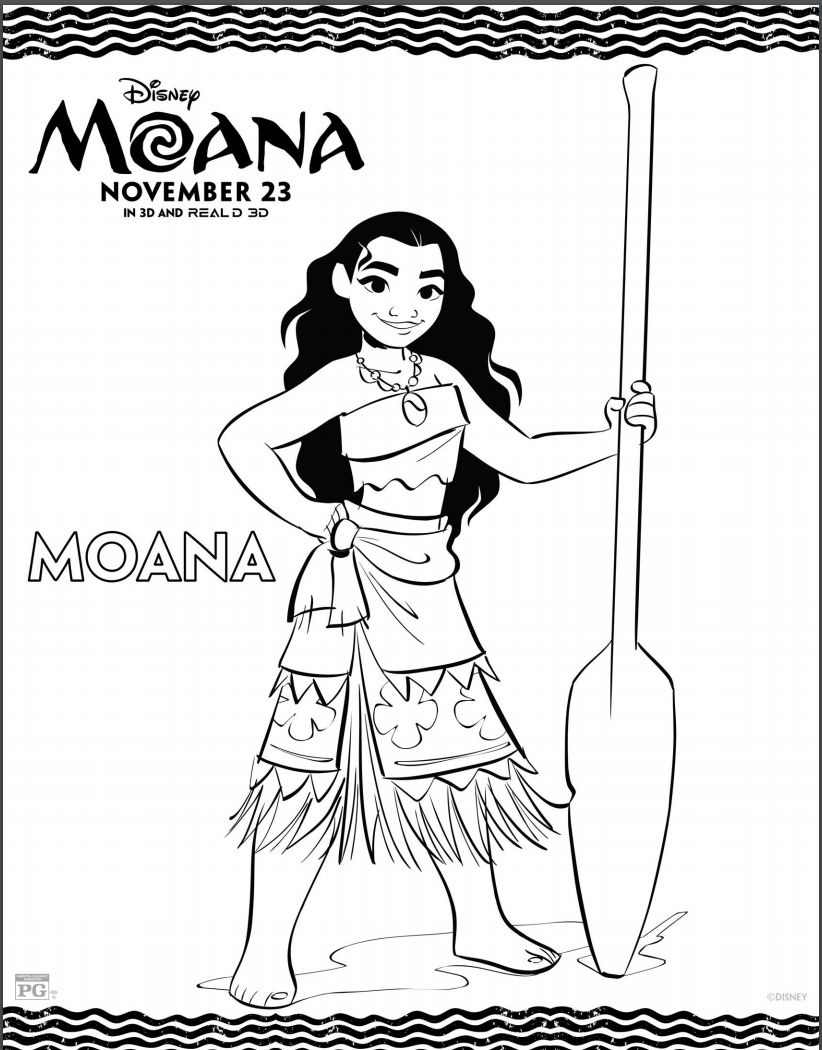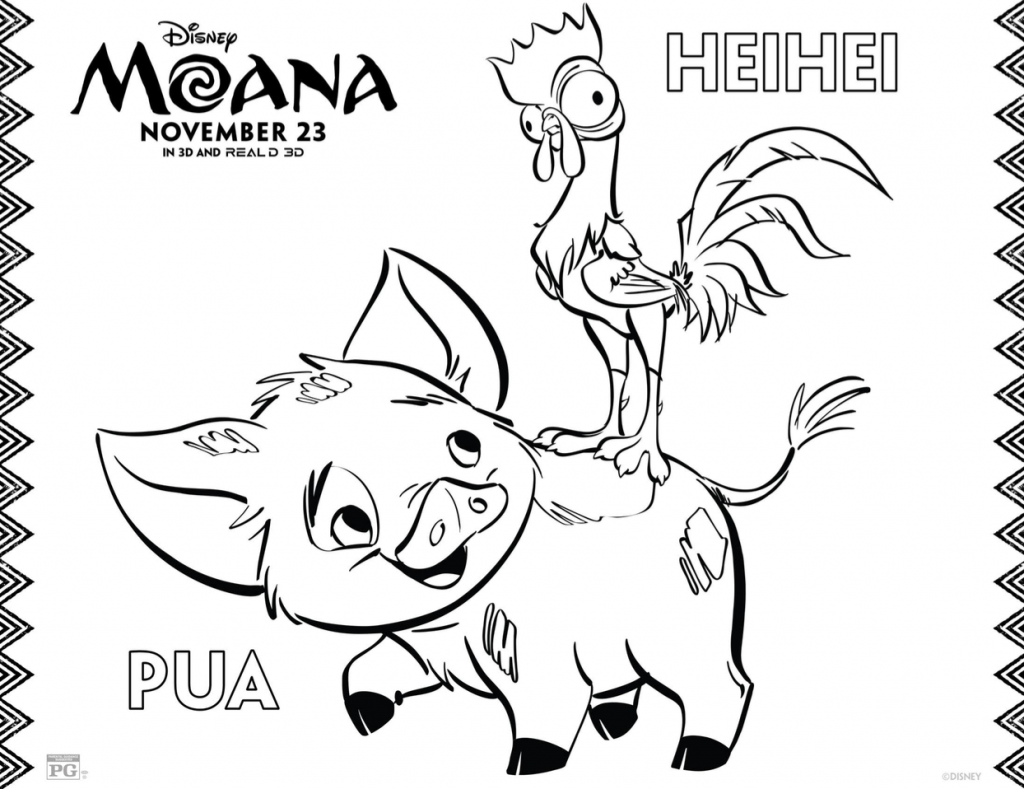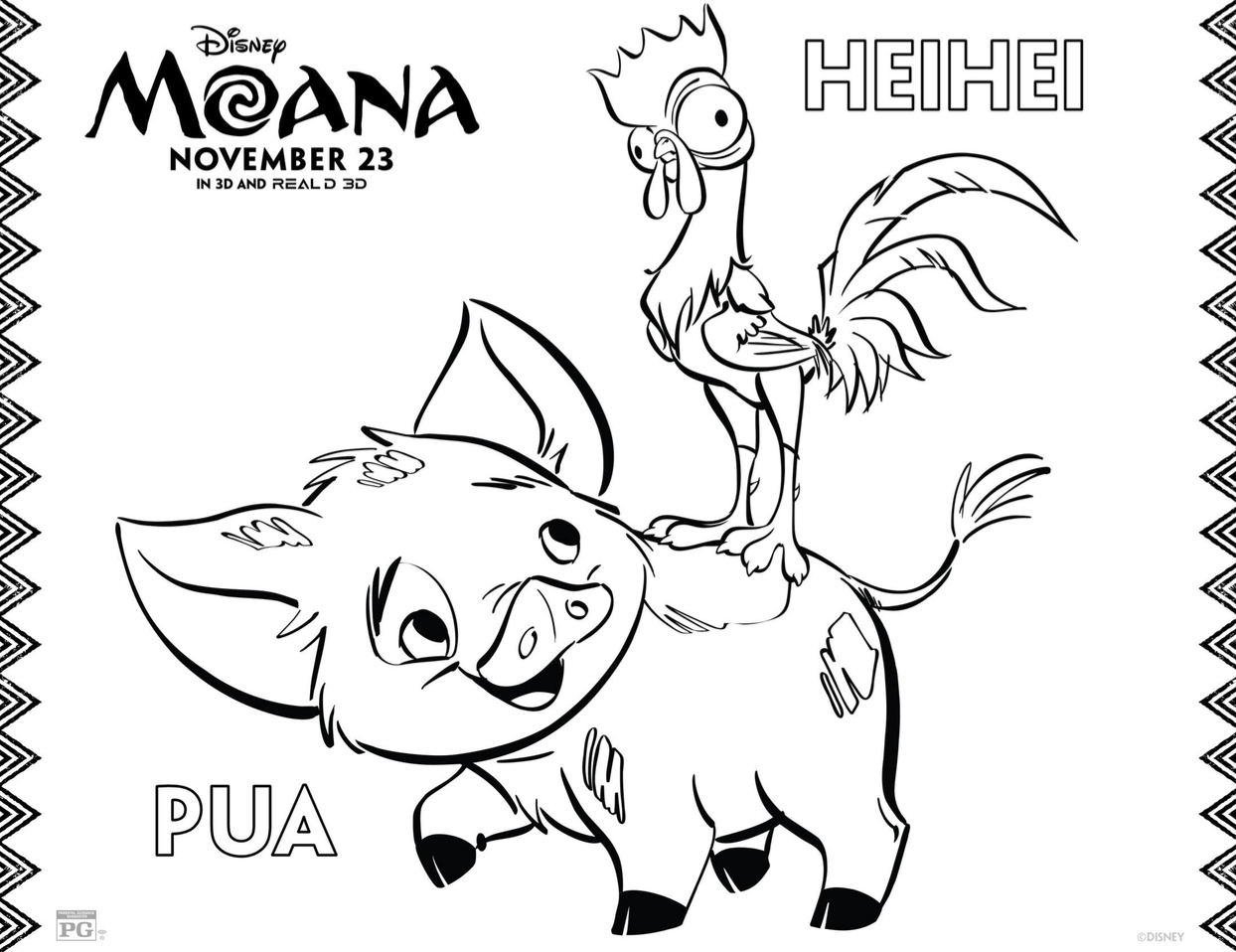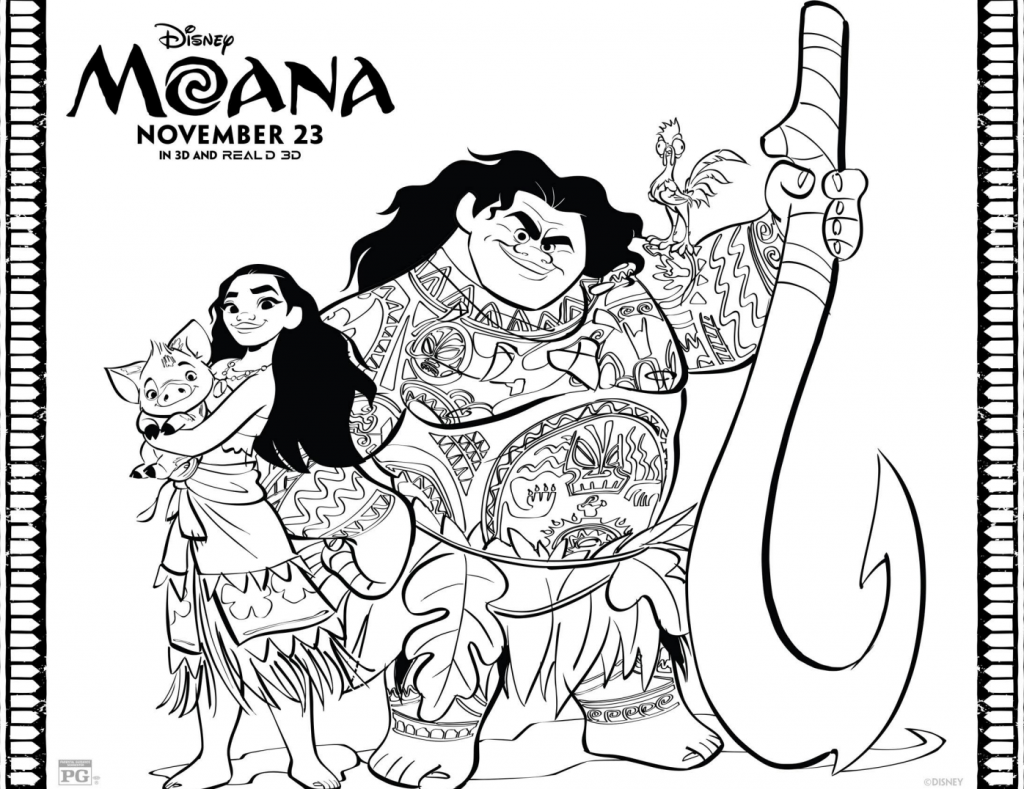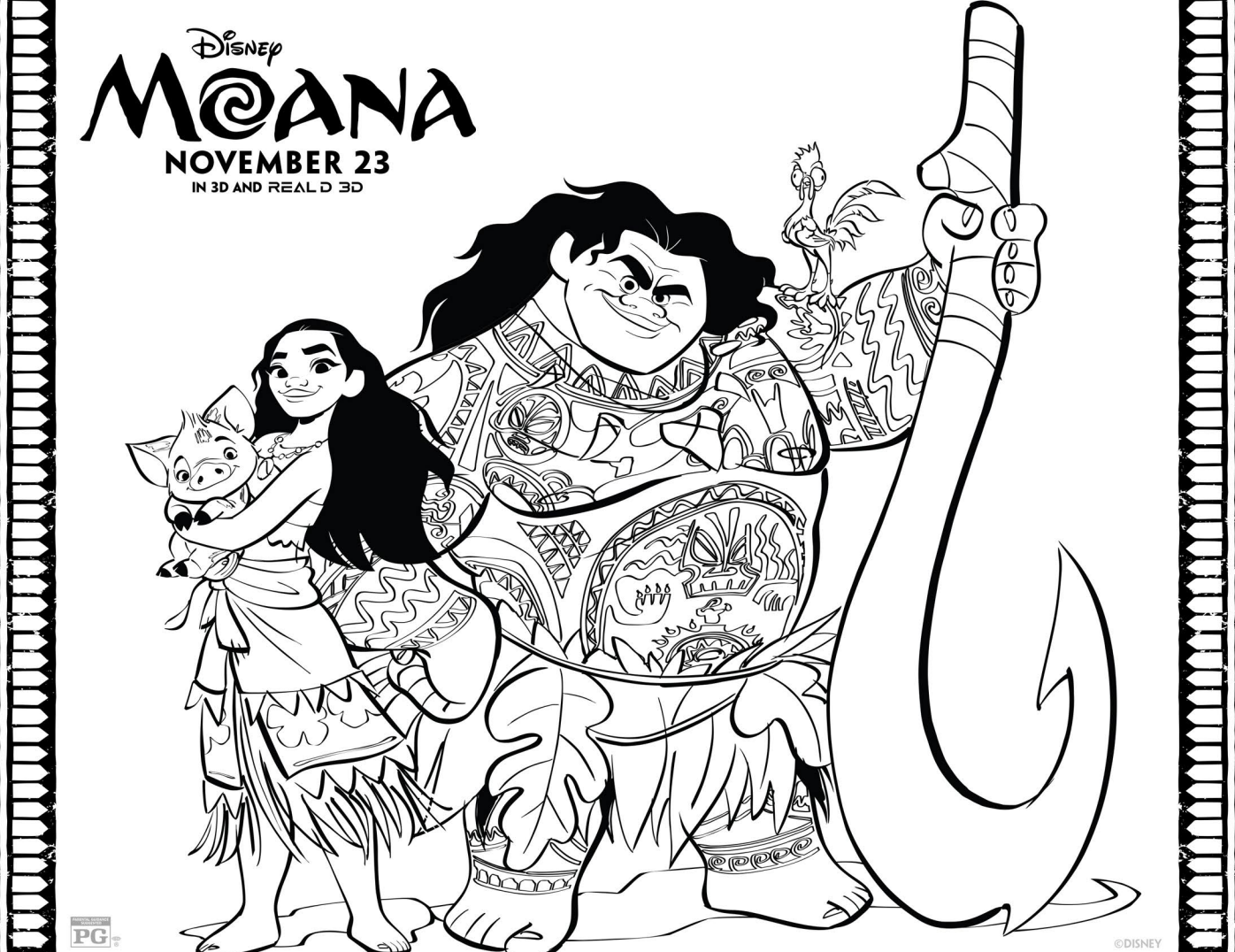 And here are a couple of amazing printable games for Moana fans to play!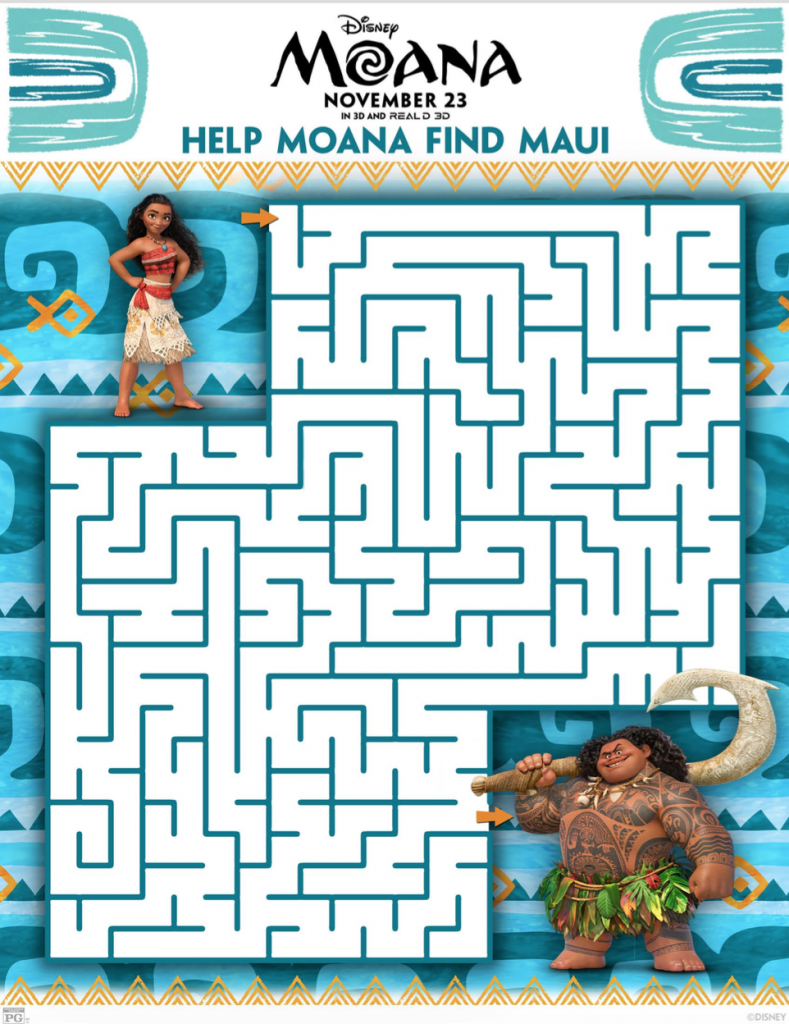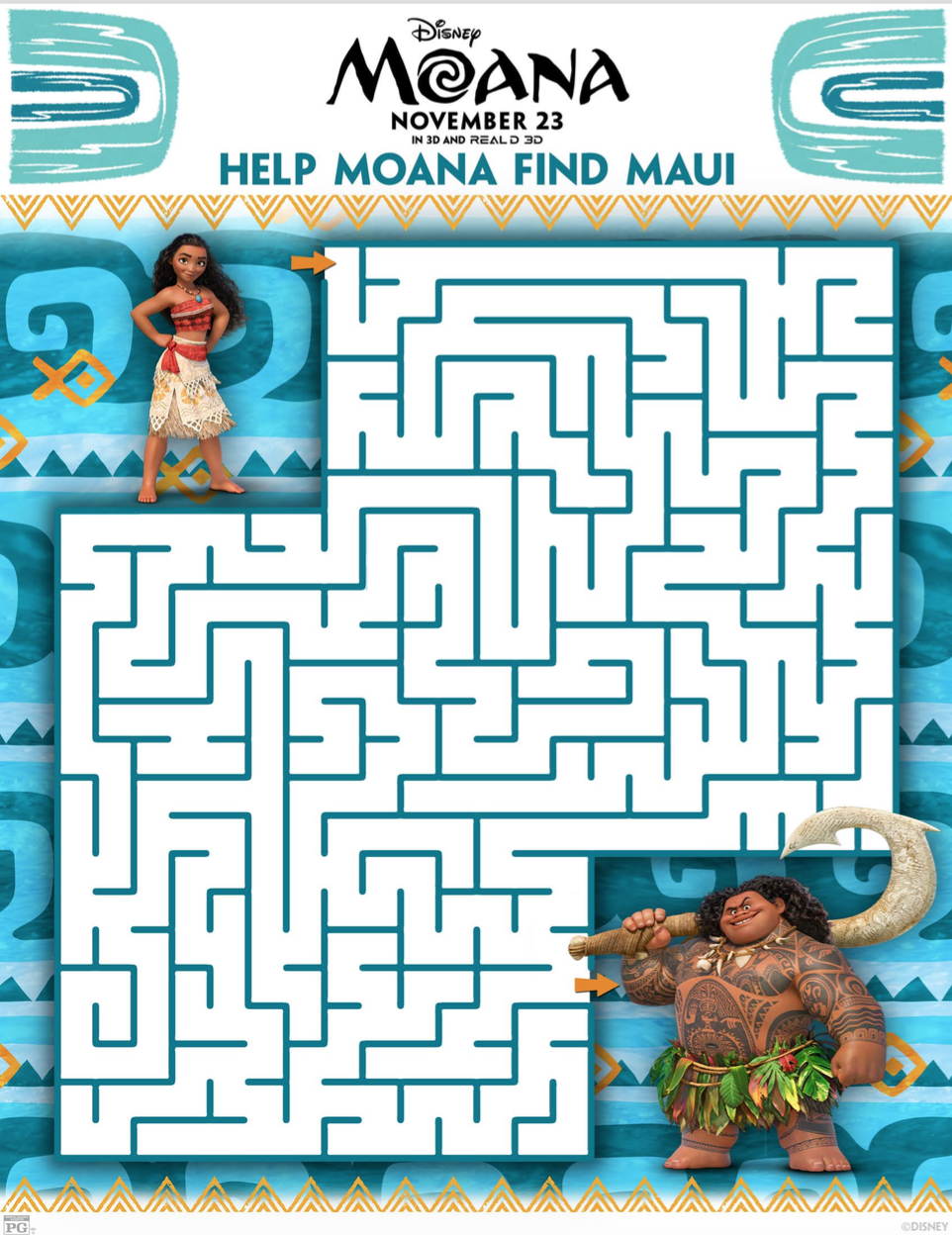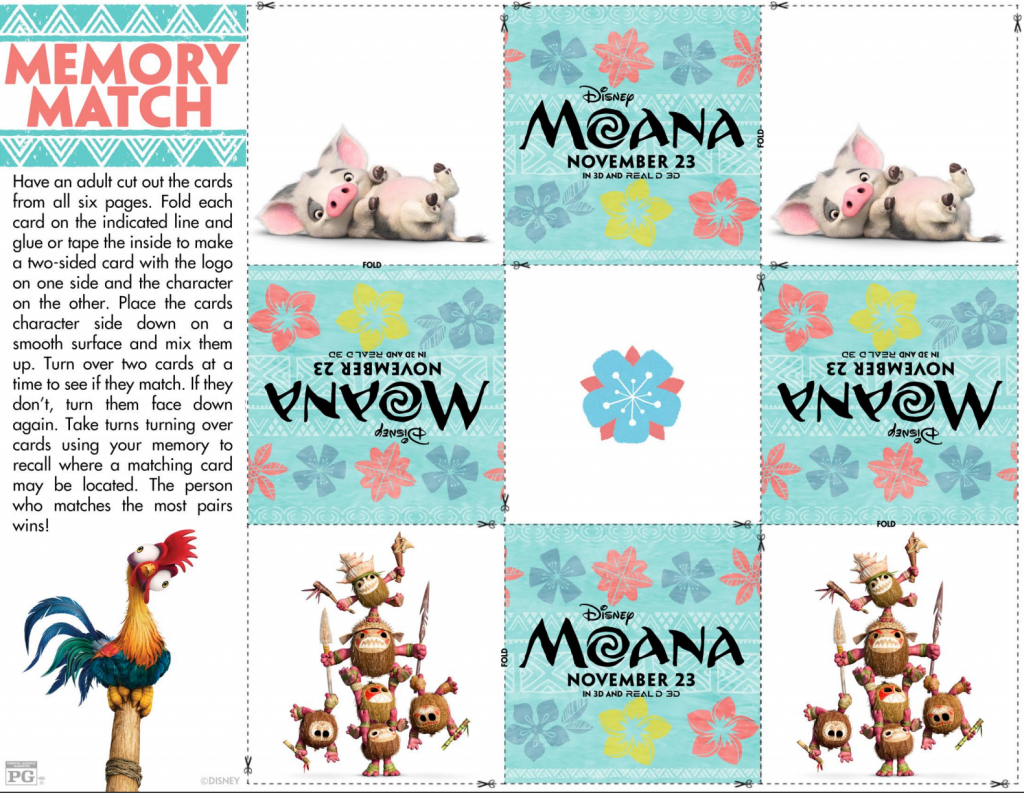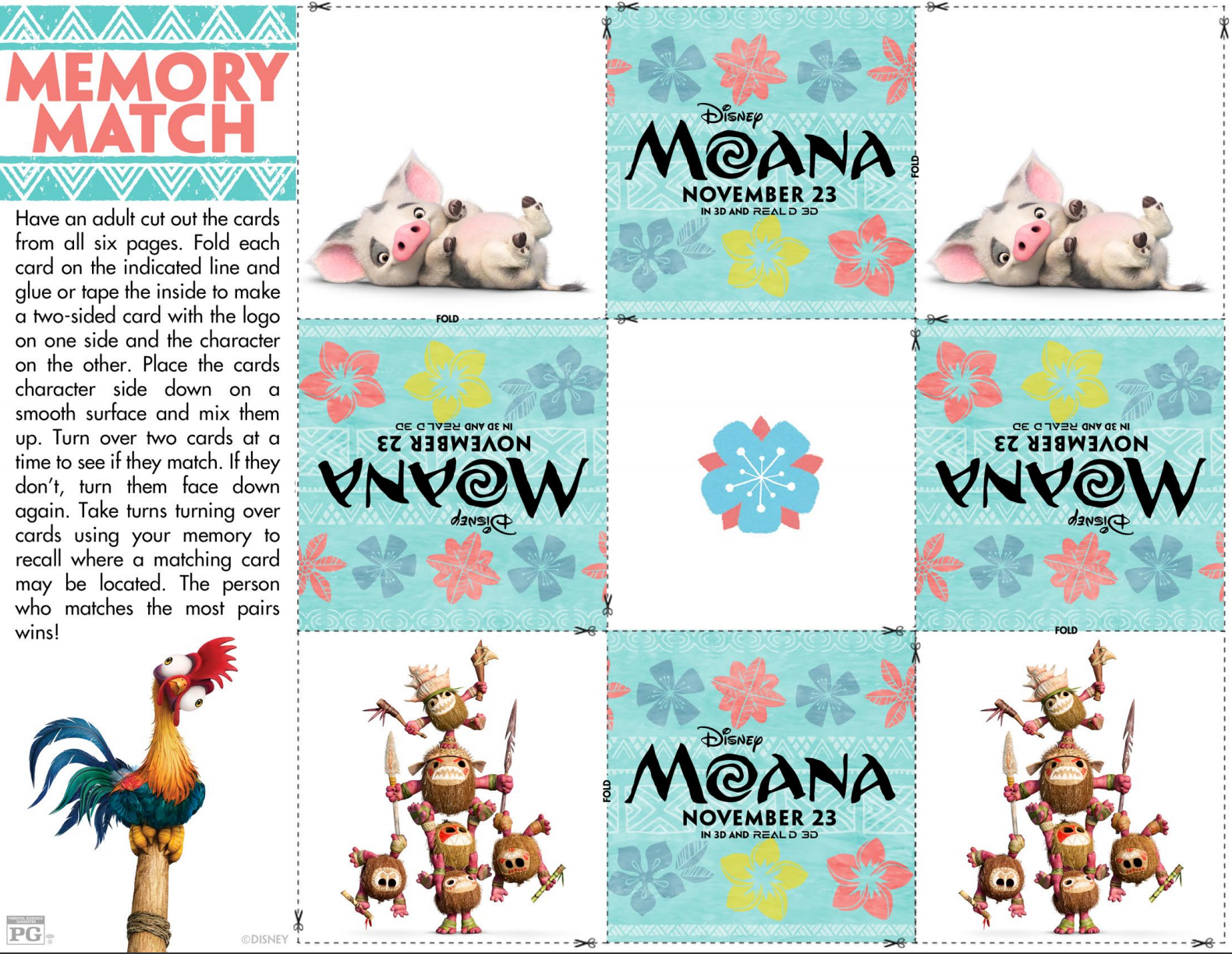 Moana sails into theaters this Thanksgiving!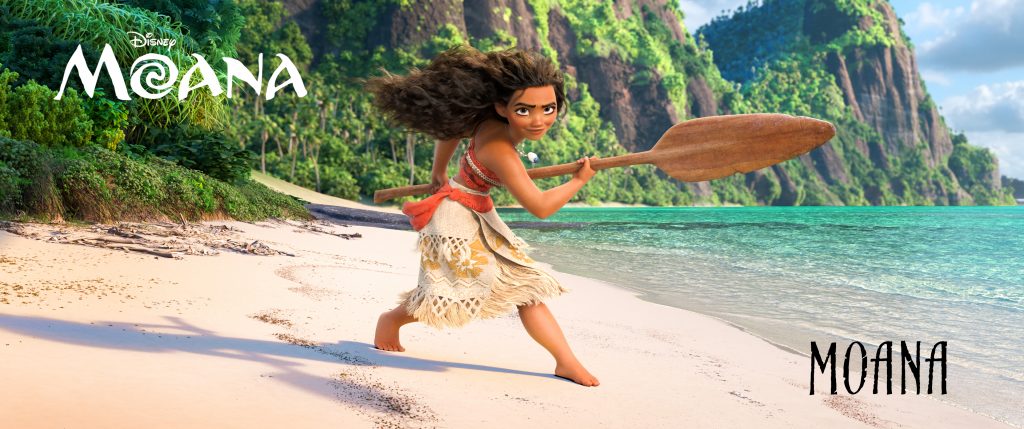 Like MOANA on Facebook, Follow on Twitter, Instagram, and Tumblr
Visit the official MOANA website and see it in theaters beginning November 23.