Our family celebration begins June 22 when we'll be heading to Maine and sailing along the rocky coast on the historic Maine Windjammer, Schooner J&E Riggin. Rebuilt to accommodate 24 passengers and crew, the J&E Riggin is a two-masted schooner that has been sailing the Penobscot Bay since 1977.
The J&E Riggin is pretty special. In 1991, The National Park Service designated the J&E Riggin as a National Historic Landmark. It's also a special year for my family. My husband and I will be married 25 years in October, our oldest daughter is turning 21 soon, and our younger daughter is turning 18. It's a trifecta of celebrations, which is why we've decided to do something extra special.
Sailing on the J&E Riggin
The J&E Riggin has eleven cabins, seven with two twin beds, two cabins with three twins, and two cabins with a double bed, each featuring personal touches including homemade quilts and soaps. Each cabin has a sink with cold running water, an overhead and reading light over each bed, fresh sheets, warm blankets, pillows, and towels. Each cabin also has a porthole for light and fresh air. The toilets are located above deck. There is a hot fresh water shower available as well if you just want to rinse off the salt water.

I'm told there is a good possibility we will see porpoise, harbor seals, bald eagles, osprey, and ducks a plenty, so I will have my camera and GoPro at the ready! We are also going to head into town a couple of times when we're docked, which should be fun. On June 24th, the moon is new, so I'm told the "evenings are optimal for lying on deck and looking up to see Centaurus, Virgo, Boötes, Libra, Lupus, and Ursa Minor along with the millions of other stars."
All this, and even more exciting is the food we will be eating! Chef Annie Mahle is not only the author of the Sugar & Salt cookbook series and the At Home, At Sea Cookbook, but she has also worked as a private chef on a Caribbean yacht. Thankfully, she is now joint owner of J&E Riggin with her husband, Captain Jon Finger. Her recipes have been featured on the Today Show, Women's Day, on Throwdown with Bobby Flay, and more.
If you've been a reader for any length of time, you know how much I love food, so I'll be coming home with a cookbook and trying to recreate some of the dishes Chef Annie creates. Can't wait! Follow along at #FamilyCelebrations and #mainething.
As we're departing from Rockland, we will be hosted our first night at the gorgeous 250 Main Hotel which overlooks Rockland Harbor and was featured in New England Today Travel as the Best of Maine 2017.  I'll be sharing while we're there on social, and you'll be able to read all about the hotel and what to do in the area once I'm home. Follow along with us: #FamilyCelebrations #mainething the entire time we're in Maine! I'll also be sharing the Rockland area with #rocklandmaine and we'll be roping @visitmaine into the fun, as well!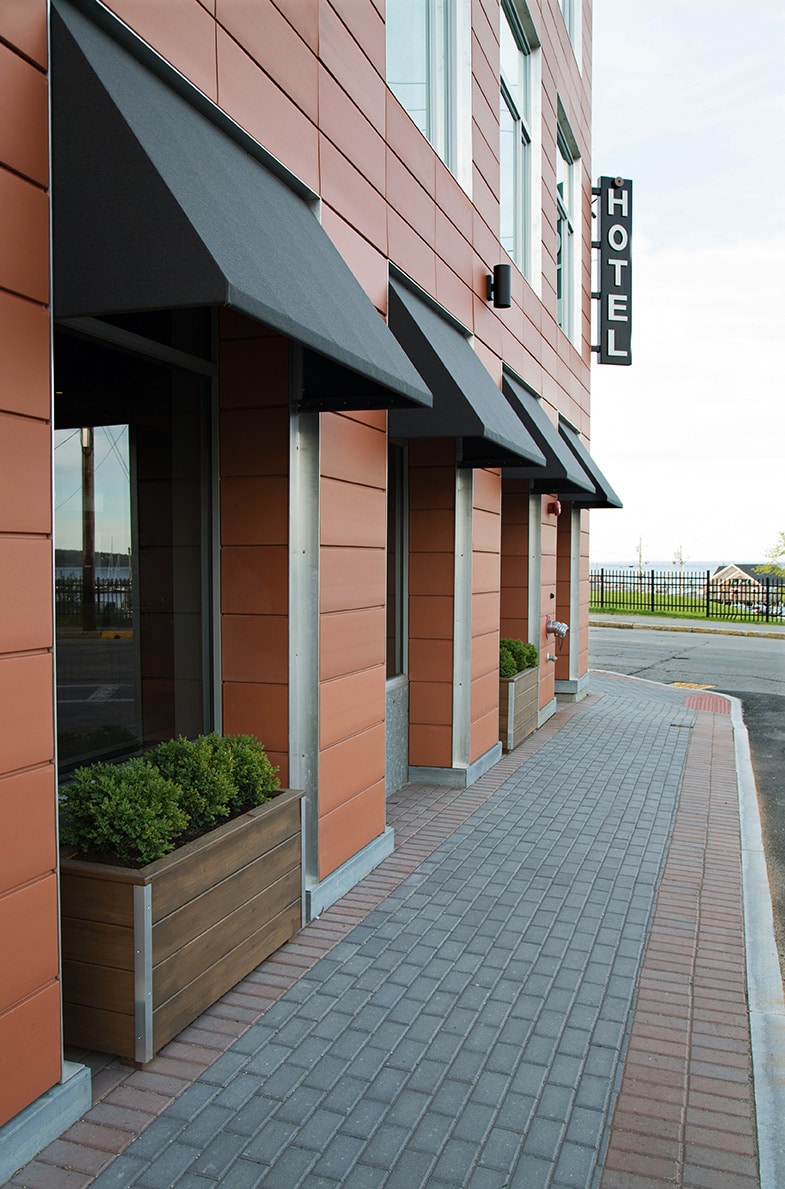 Once we're off the J&E Riggin, we will be spending the day in Scarborough and the night at Higgins Beach Inn, an oceanview hotel just 7 miles south of Portland where we will be catching our flight home. It looks like a lovely hotel! Follow along with  #FamilyCelebrations #mainething. Both the Higgins Beach Inn and 250 Main are part of Migis Hotel Group with six properties in Maine, one in Vermont, one in Massachusetts, one in South Carolina. Each one is unique and so beautiful.

We will be heading into Portland for special tasting meal at EVO, which features floor to ceiling windows and entertaining chefs, per their website. Sounds fun, but I'm most excited about the food. I hear it's incredible!
Again, follow along on social for photos and updates! Our main hashtag will be #FamilyCelebrations.
Photography Class on the J&E Riggin
This fall, the Schooner J&E Riggin in Rockland, Maine, will offer a photography cruise with well-known lifestyle photographer and photojournalist Ben Krebs. The 4-day trip is scheduled for September 18 through 21, 2017.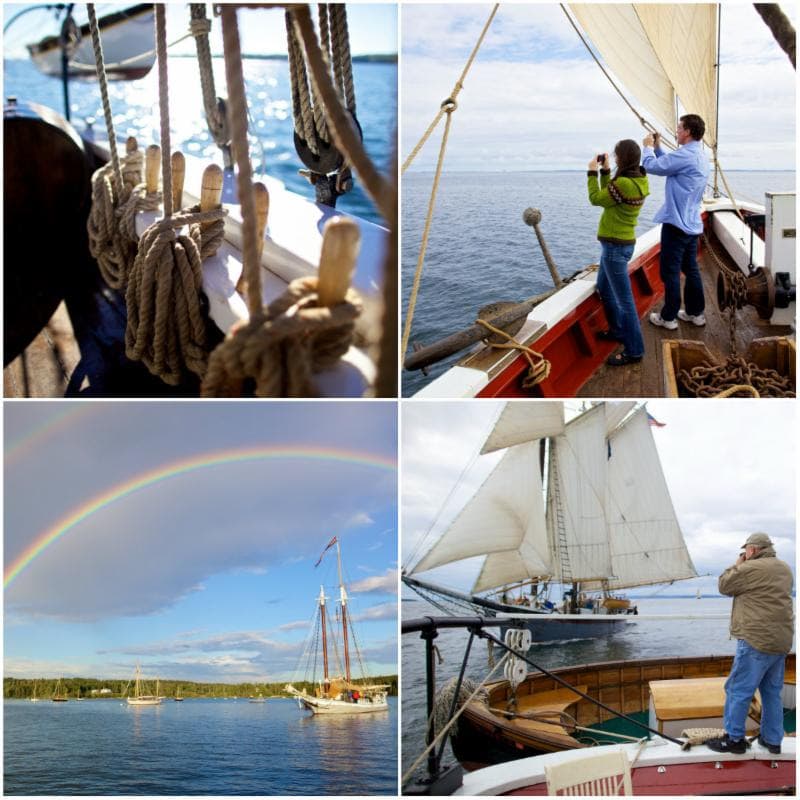 On the photography cruise, Krebs will provide instruction, direction, hands-on experience, and discussions about photography aboard the schooner. Whether it's with an iPhone or suitcases full of photography equipment, passengers will explore the world of photojournalism and go beyond the single photograph to tell a story. He will share his years of experience from around the world including documenting the Garth Brooks World Tour with Trisha Yearwood, one of the world's largest music tours. Check out the J&E Riggin website and book your sailing! There is so much to choose from!
I hope you'll follow along on our Family Celebration and even ask questions about planning your Maine vacation! I'm happy to help, so ask away!