Have you told the Christmas story to your little ones? There have been many books written about the birth of Christ. These days, kids probably watch the story of Christmas on television more than they read about it in a book.
The problem with that is they may not think to ask questions. Reading gives you the perfect time to snuggle up together and talk about the book.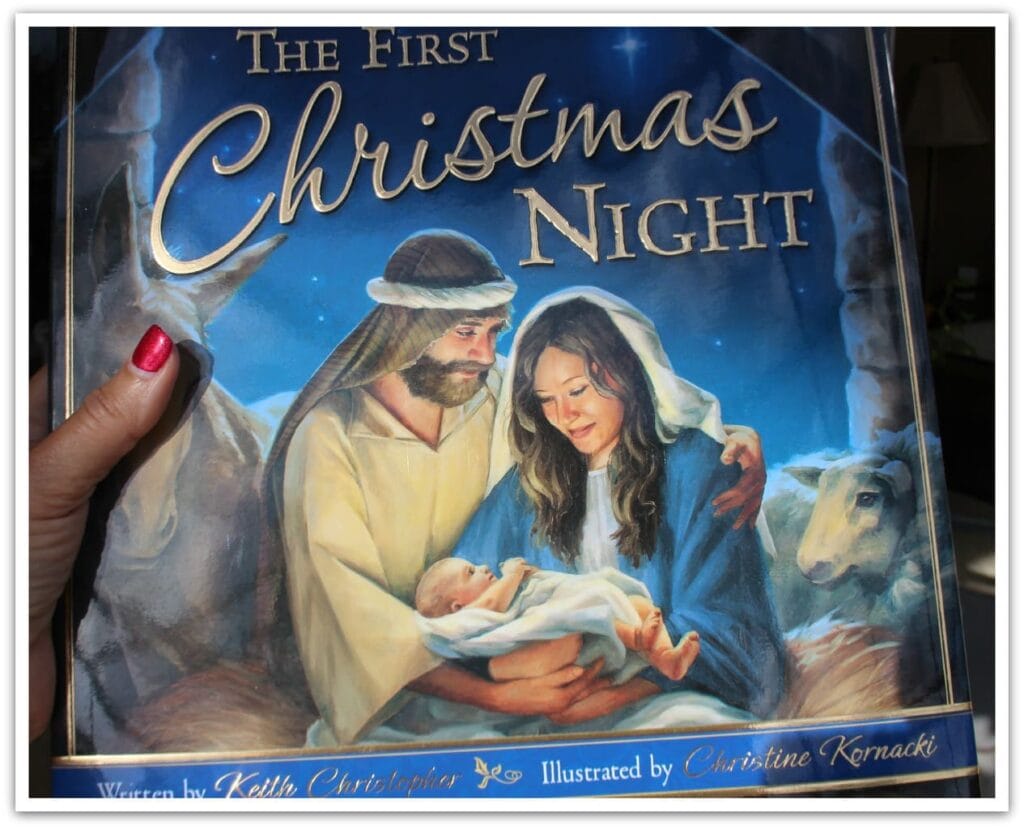 The First Christmas Night
The First Christmas Night is written in a rhyming format similar to The Night Before Christmas:
'Twas the very first Christmas when all through the town
not a creature was stirring—there was not a sound.
The story is the same that you've heard before; Mary and Joseph go to the stable so Mary can give birth to Jesus. There is no mention of the inn that is usually part of the story.
The baby is born, the shepherds see angels who tell them about the birth of the Savior, and they go look for Him. The Kings also arrive and bring Him gifts. Written by Keith Christopher, an award-winning composer, arranger, lyricist, and author, the story flows like a song.
But it's not the story that steals the show in this book, it's the art by Christine Kornacki. After Kornacki received her BFA in illustration, her dreams of illustrating children's books began to unfold.
She is also the author of The Sparkle Box. Kornacki has been a professional illustrator for more than 25 years, and it shows.
My favorite page is the two-page spread of the kings bringing their gifts of gold, frankincense, and myrrh. The expressions are so lifelike, it almost looks like a photograph. It really is beautiful.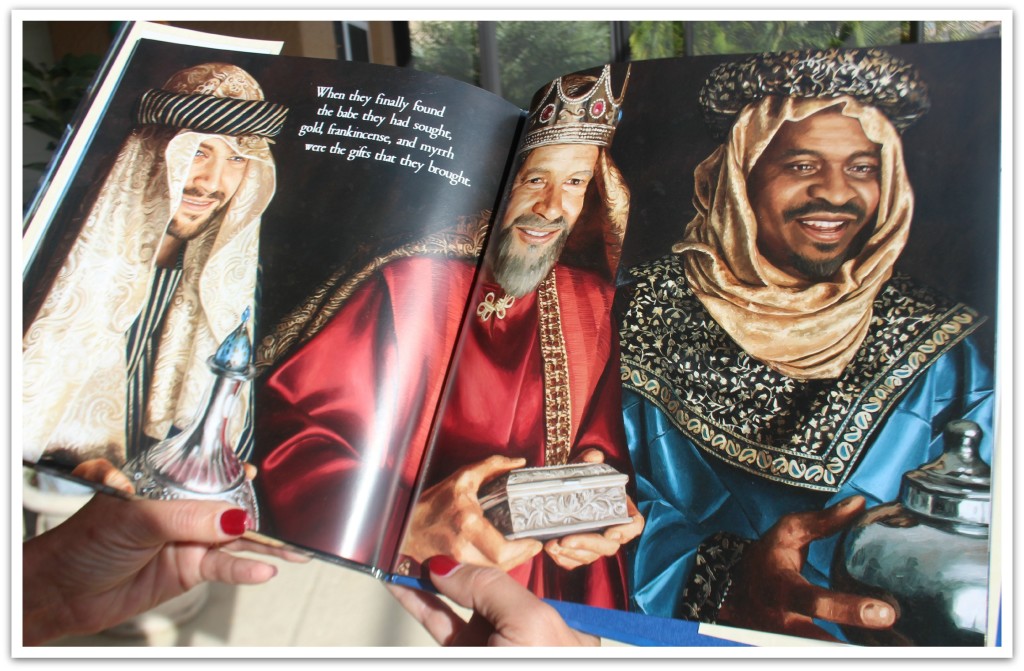 Your children will enjoy The First Christmas Night. It will be one of those books you will look forward to bringing out of the Christmas box each year.
Though the book was written for children 4-8 years old, I think both younger and older children will enjoy it, too. It would also make a wonderful addition to a Sunday school class.
I'm donating my copy to our church for the children's program. It's a really beautiful hardback book, so makes a nice gift.
Pick up your copy of The First Christmas Night 
I received a copy of The First Christmas Night in order to review it and share it with you. No other compensation was received. Just so you know.