This is a guest post from my friend Jen Reyneri, who was able to attend the World Premiere event on my behalf.
January 28, 2016 is a date in the history books as being truly AWESOME. In fact, everything was awesome for the world premiere event at LEGOLAND, Florida, showcasing the all new "Lego Movie 4D- A New Adventure"! In celebration of the LEGO company's 58th birthday, the all new 12-minute 3D movie short featuring "4D" effects is a super treat through a windy, wet and wild adventure for all LEGO Movie fans! Get ready to help all your favorite LEGO Movie characters save the day right from the edge of your seat! You can only experience this new movie at LEGOLAND, Florida! Keep reading to find out more and about the special event weekends all month long in February!
The Lego Movie 4D- A New Adventure
In Red Carpet Style, the New Lego Movie 4D Premier Party proved that Everything is Awesome!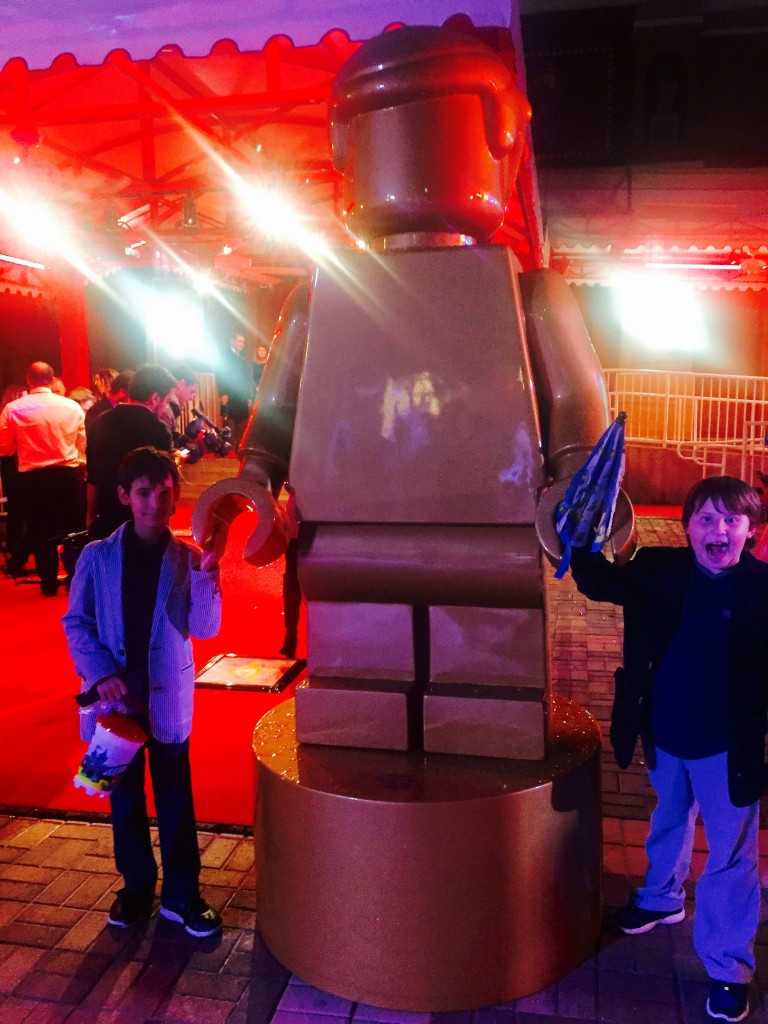 The Media and Accompanying Children Alike were all treated like stars, as we walked the interactive red carpet with lights and sounds featuring all our favorite LEGO MOVIE characters. The notorious Florida rains couldn't keep us away from such an awesome event! We were invited to answer the question, #WhoIsRiskyBusiness… the evil brother of Lord Business, of course!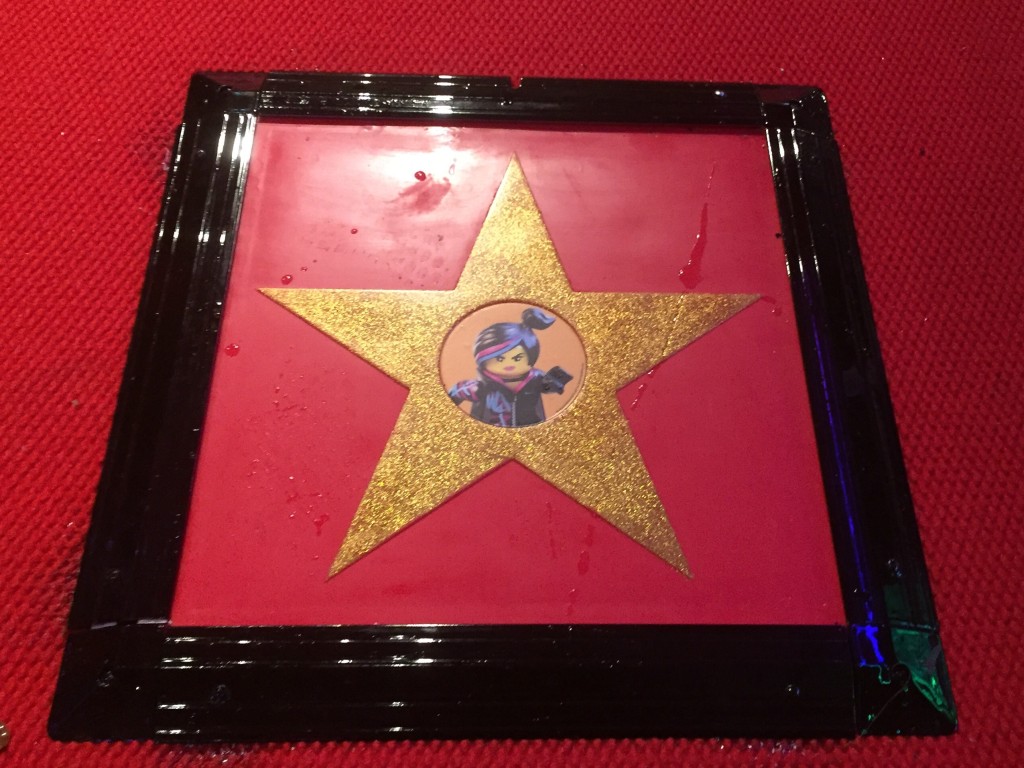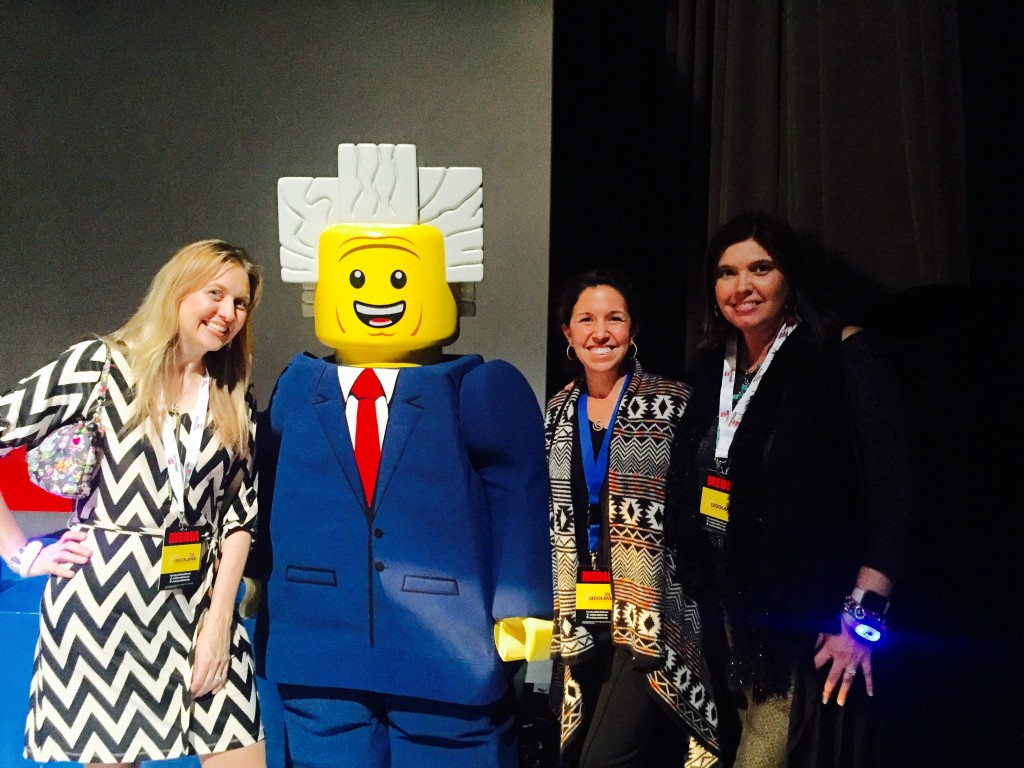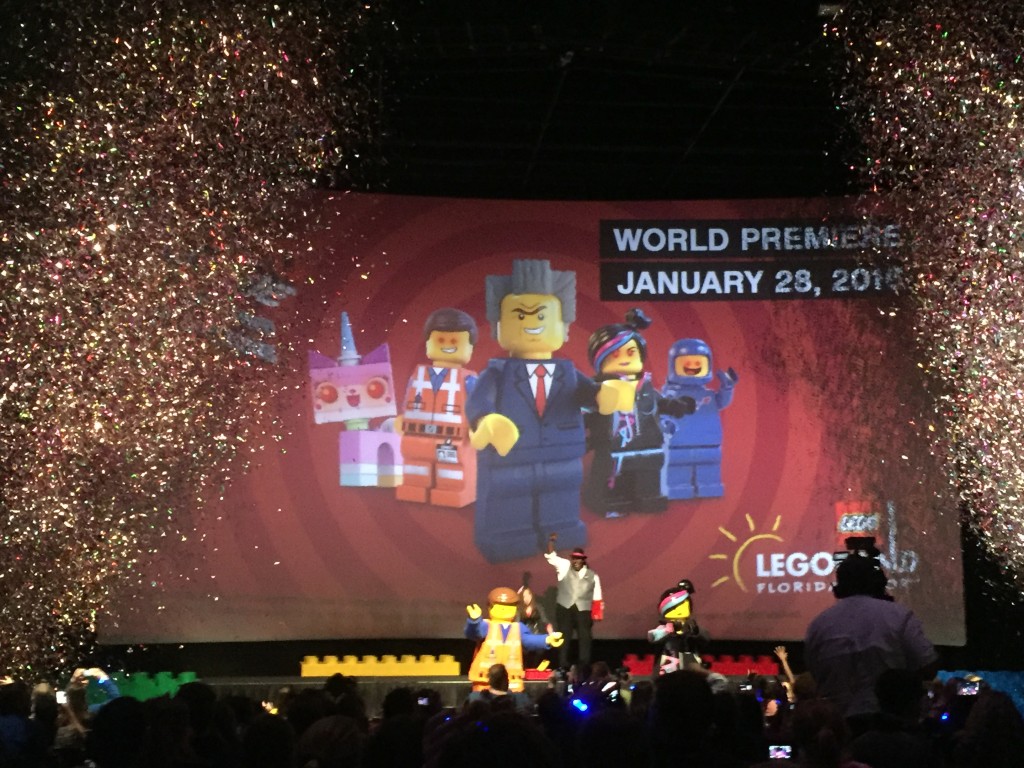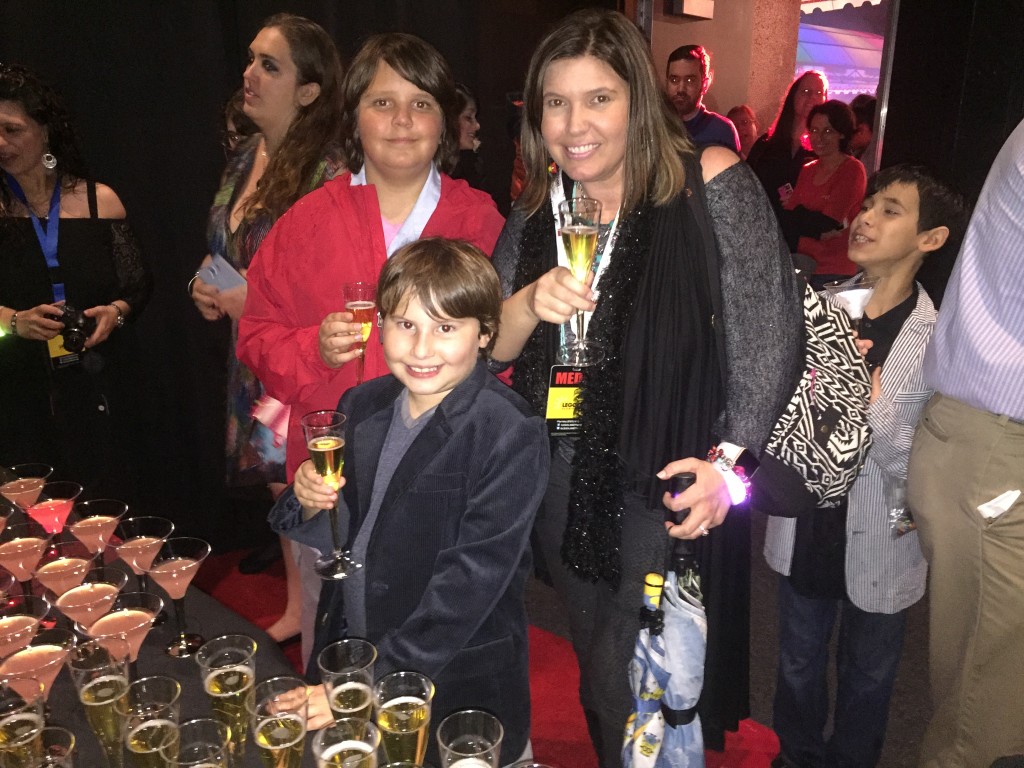 That's sparkling apple cider and raspberry lemonade- and a priceless opportunity to dress up and take my boys on a "date" even in the rain! I mean, isn't that sport coat on Luke the cutest thing ever? Can you see my earrings made with LEGO bricks? I LOVED having a reason to wear them outside of coaching FIRST LEGO League Robotics!
LEGOLAND World Premiere Movie Character Meet & Greets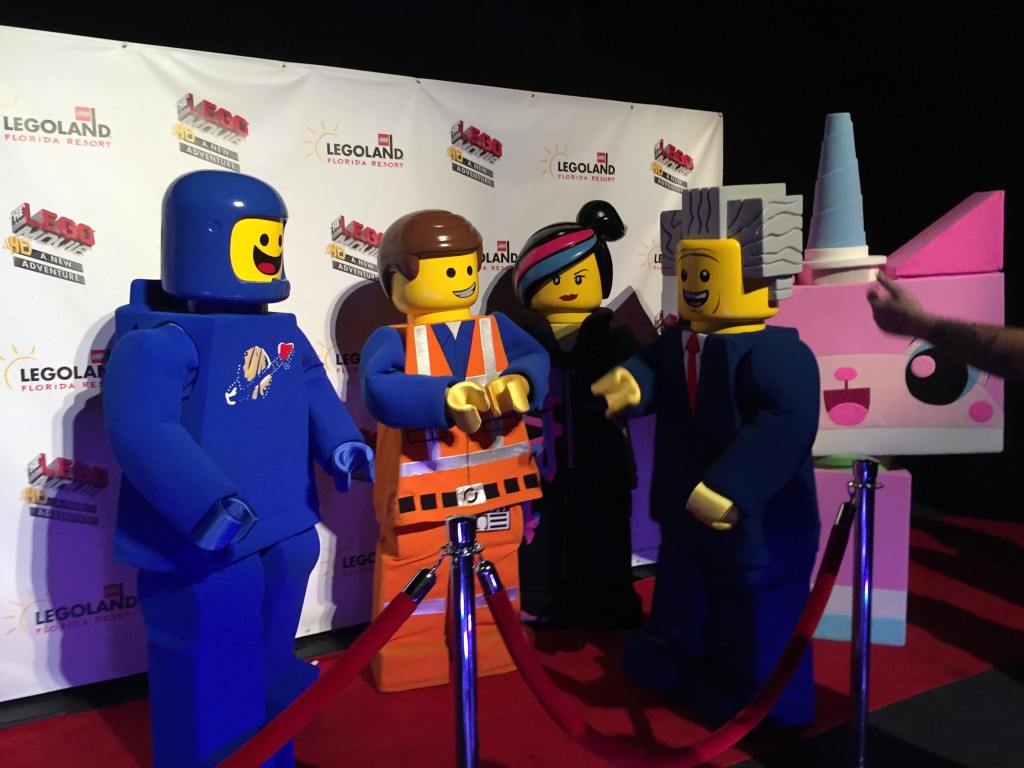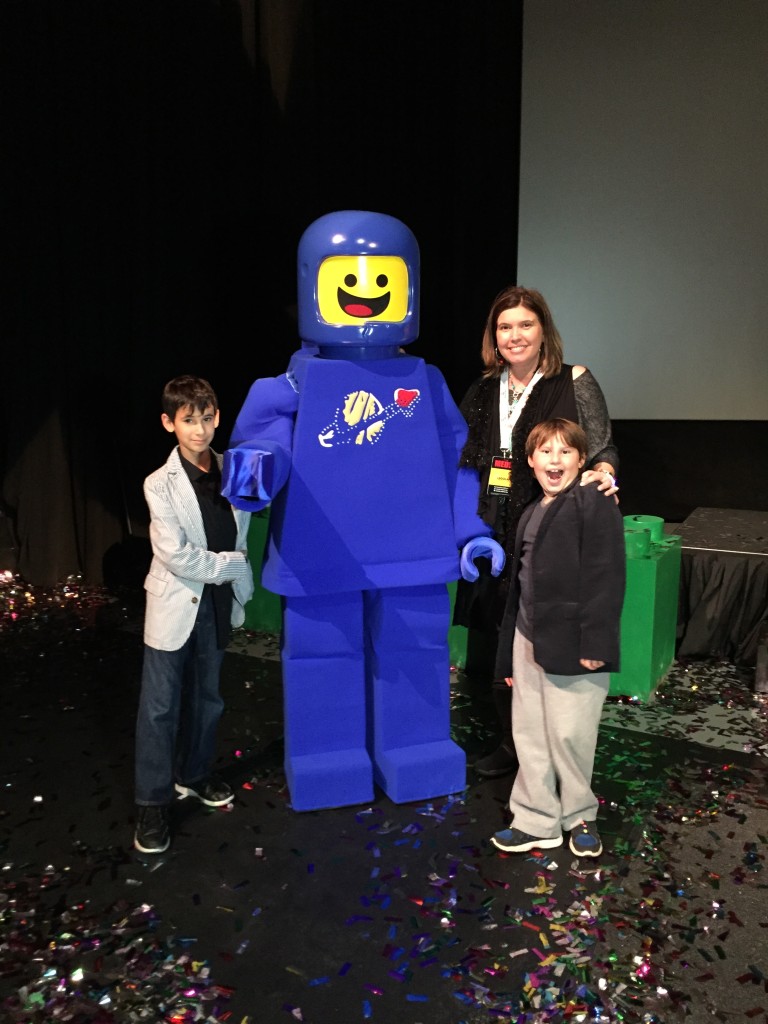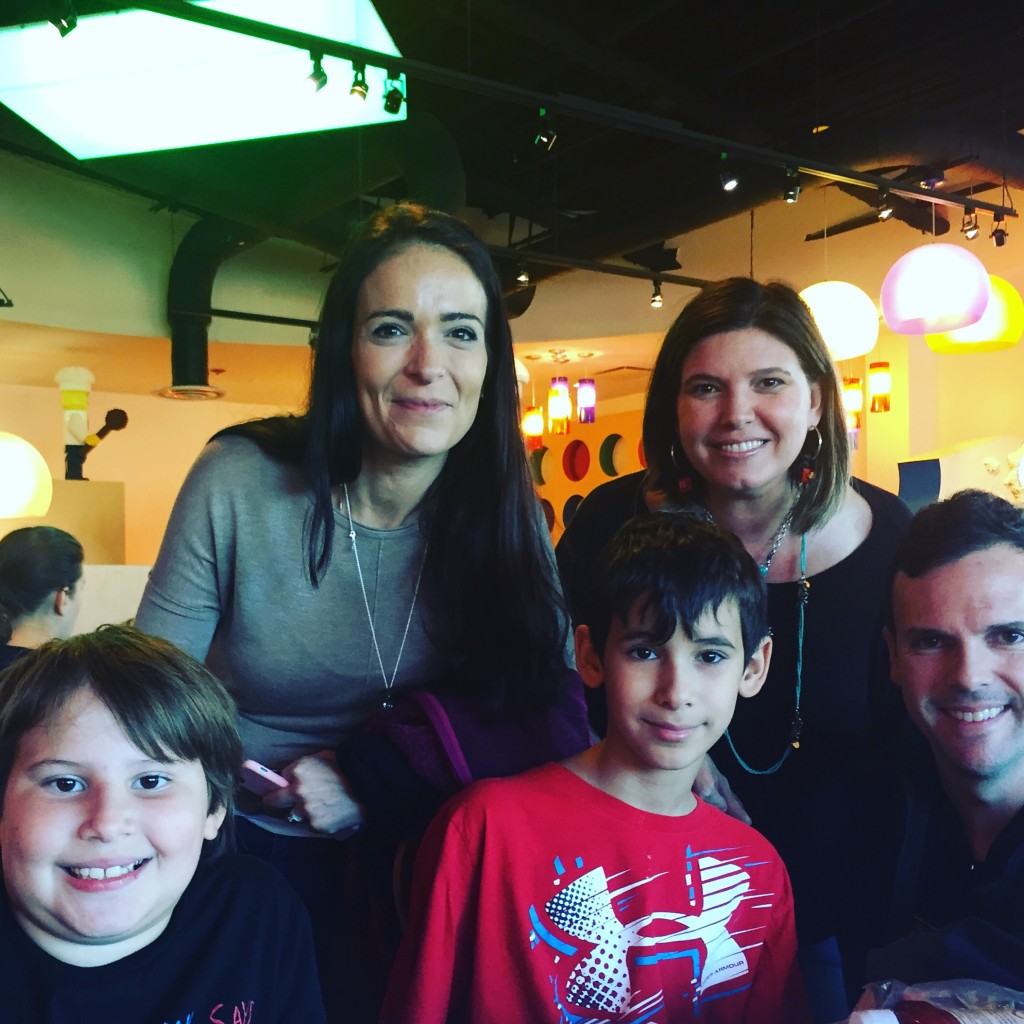 The scene was filled with Hollywood kid stars like the YouTube sensations the Eh Bee Family (above, who we had the privilege to meet the next morning at breakfast) and character meet and greets, a perfect ending to the new LEGO Movie 4D: A New Adventure. The boys danced in confetti with Benny, one of our favorites! Here's a scene from the new film, which I guarantee will have you jumping for joy, too!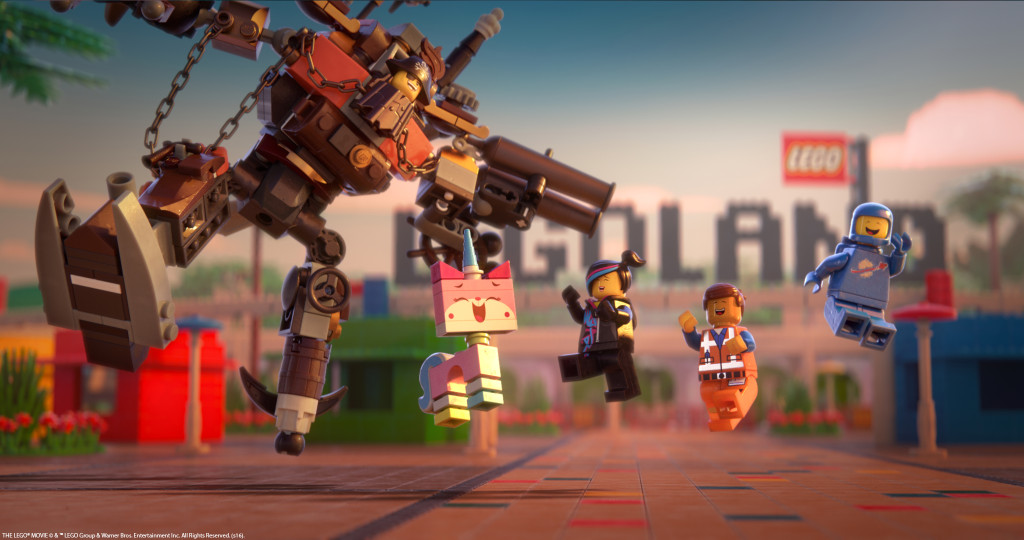 The LEGO Movie 4D Weekends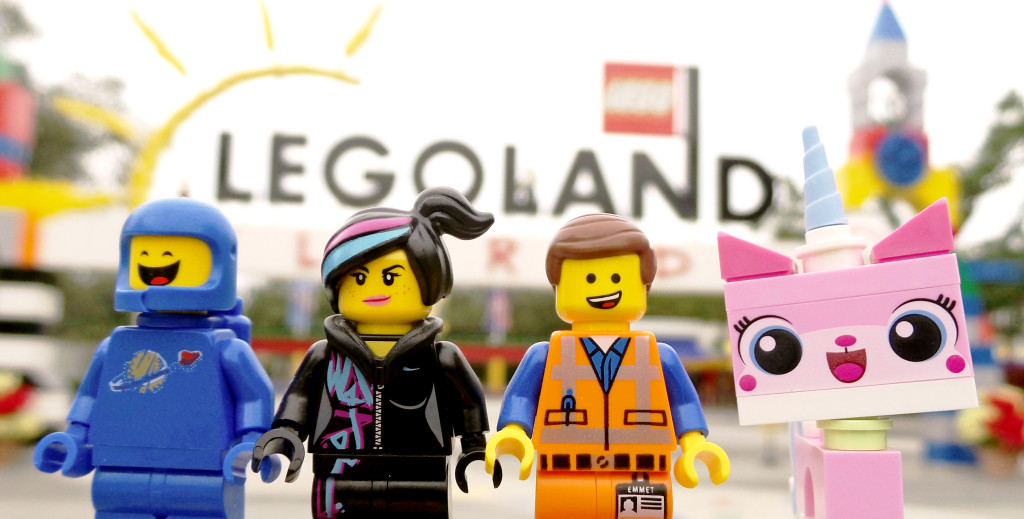 Click HERE for more information or to book your stay at the LEGOLAND Florida resort (highly recommended- there's no better lodging anywhere for a memorable family experience!) Truly, the entire experience is #BuiltforKids and #AwesomeAwaits!
Until your next adventure-
Vaya con Dios- Jen
Disclaimer: My boys and I were invited as guests on behalf of the awesome Kelly Stilwell and LEGOLAND Florida resort to attend the event, but all opinions are my own.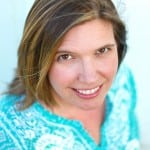 Jen Reyneri is a Kingdom citizen, homeschooling mom who teaches with LEGO, travel writer and the founder of WordTraveling.com, the faith and family travel site. Also the educational travel guroo for Trekaroo, Jen lives life on the edge of her comfort zone between Hobe Sound, Florida and a suitcase. When she's not on the road traveling, she can be found coaching First Lego League Robotics, teaching a social entrepreneurship class to teens, shooting pics, transporting her boys to Cub Scout and Speed Cubing events, and always in pursuit of God's treasures. Connect with Jen on Instagram| Facebook| Twitter | Pinterest