How many times have you been waiting for sports practice or the school bell to ring, wishing you had brought something for your younger child to do? Apps are the perfect answer to, "I'm bored", and Bastei makes some of the best kid-friendly apps I've seen.
Laura's Star and the Dream-Monsters! is the latest addition to the bestselling Laura's Star series, continuing the story of young Laura, her brother Tommy, and her best friend, a Star. In this magical tale, little Tommy has a nightmare about the City of Dreams, and the Dream-Monsters that lurk in it. When he wakes up, however, he realizes that his toy dog is gone! So he, Laura, and the Star go on an adventurous and magical rescue mission.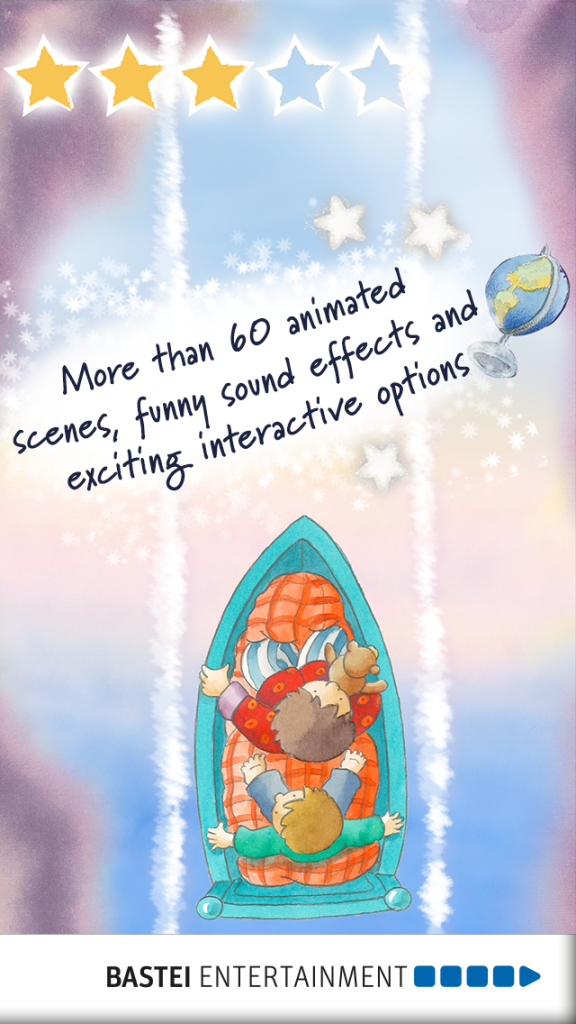 Laura's Star and the Dream-Monsters! features full-color illustrations by best-selling artist Klaus Baumgart, and over sixty animations in all scenes. The navigation is easy and kid-friendly, and there are tons of fun hidden animations with silly sound effects to find. And, as with the previous apps, there are also mini-games to go along with the story.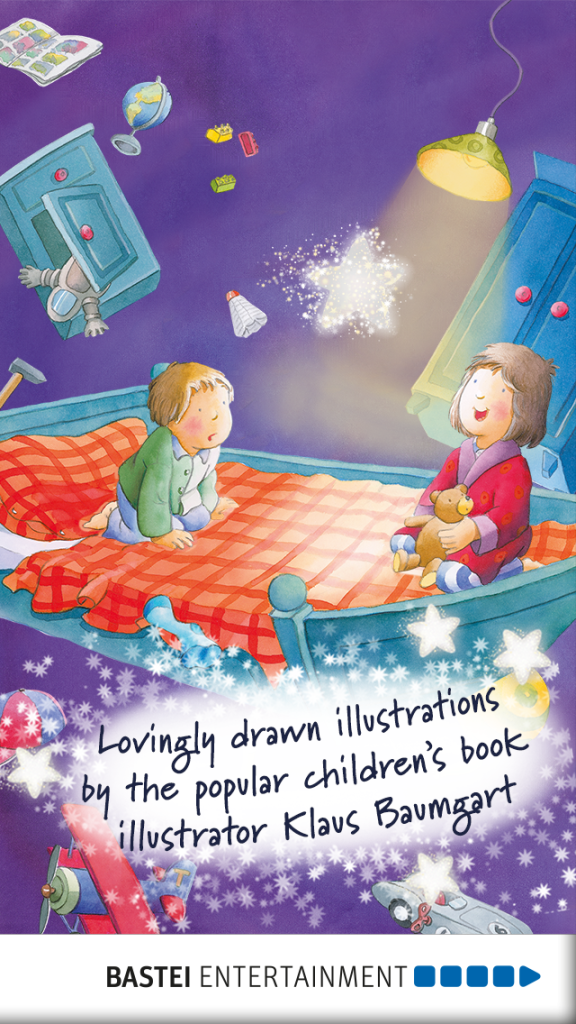 As the Laura's Star series is totally kid-friendly, you won't find any of the in-app purchases most children's apps have. Plus, parental controls are hidden behind the teddy bear on the main menu, so you won't have to worry about an accidental purchase or language change.
Laura's Star and the Dream-Monsters! can be purchased on iTunes, Google Play, Amazon or on Samsung App Market for just $2.99. Other stories from this series, like Laura's Journey to the Stars, Laura's Secret, and Laura's Christmas Star, or other apps from Bastei Entertainment, can be found there as well. Even easier, you can find them on the bookshelf in the parental controls section.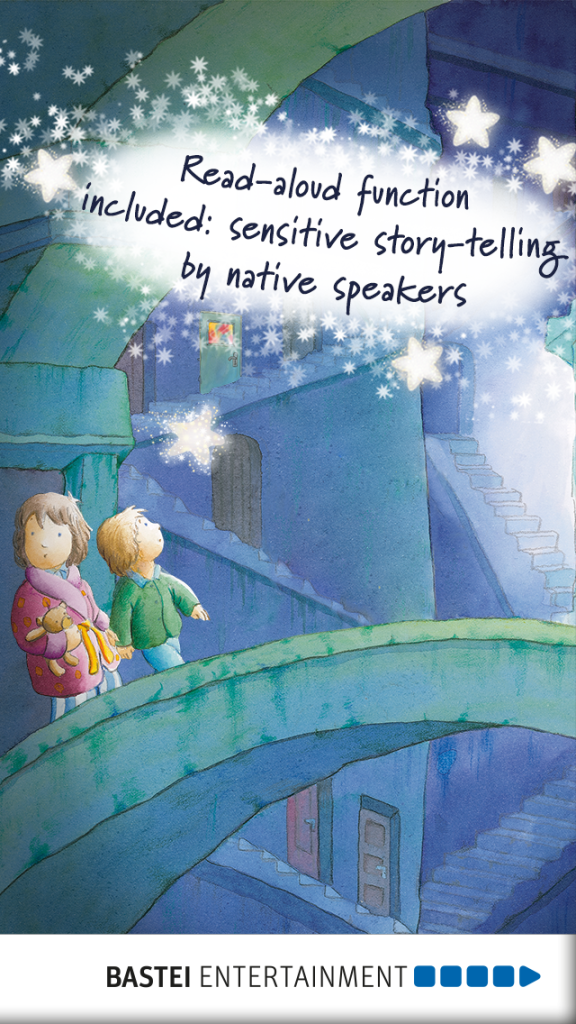 Laura's Star and the Dream-Monsters App Features:
More than 60 animations in each scene
Magical, dive-right-in story
Whimsical, animated illustrations
Fun interactive features
Safe and easy controls
Read-aloud in English, German or Mandarin Chinese.
Other apps by Bastei Entertainment:
Laura's Journey to the Stars
Laura's Secret
Laura's Christmas Star
Fun with Colors- The Discovery App
Spot the Mistakes (Comes in 3 themes: Jobs, Holidays and Time Travel!)
I'd love to read your thoughts on Laura's Star and the Dream Monster! Do you have a favorite children's app? Share in the comments! Thanks for visiting.