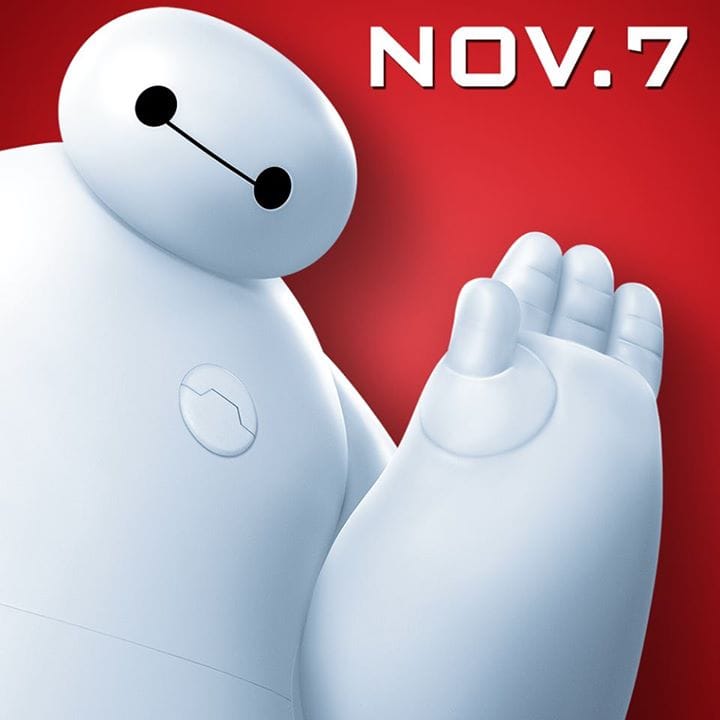 When I saw Big Hero 6 at the premiere in LA a few days ago, it was the second time I've seen it. I was invited to go to an advance screening with my kids a couple of weeks ago. Because I have a daughter who wants to be an animator, I've been hearing about how amazing this film would be for over two years. From the moment the concept art hit Tumblr, we have been excited to see Big Hero 6.

And, yes, she was right. It is such a beautiful film, artistically. The scenery during a few scenes is actually breathtaking. But that is not what stays with you. What your kids will remember are the lessons in the film that Baymax teaches Hiro.
What Your Kids Will Learn From Big Hero 6
You will probably face some kind of tragedy in your life. Your friends will be what get you through it. Hiro faces a horrible loss in Big Hero 6. But his friends don't let him grieve alone. They are there for him.
School can and should be fun! Hero's friends at San Fransokyo's Institute of Technology show him how much fun it can be to learn.
Girls make great scientists!

Honey Lemon and Go Go are totally cool, beautiful, strong, and so smart. They find science to be fascinating, and attend one of the best schools in the world. #GirlPower!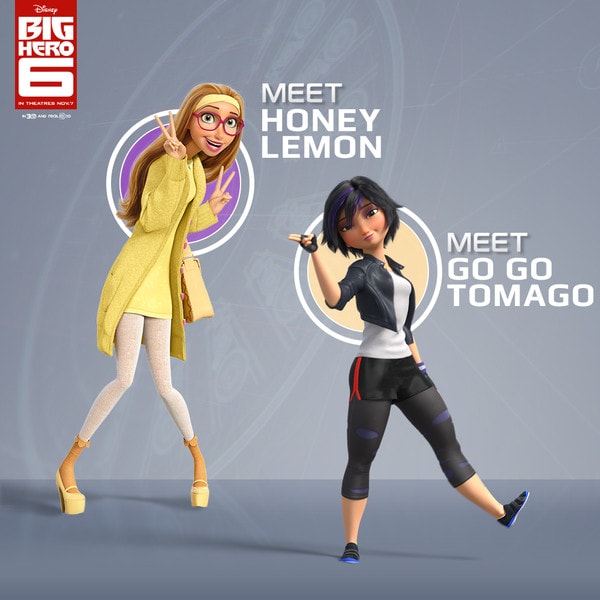 Doing the right thing will always feel better.

Hiro wanted to use Baymax to destroy, but that was not what Tadashi created him for. Hiro ends up doing the right thing, and in the end, he is so glad he did.
To accomplish great things, you will have to take a risk. Hiro was so nervous when he had to compete in front of a lot of people in a science competition that could win him a spot at San Fransokyo's Institute of Technology. As Tadashi said, "Breathe." "You've got this!" Go for it!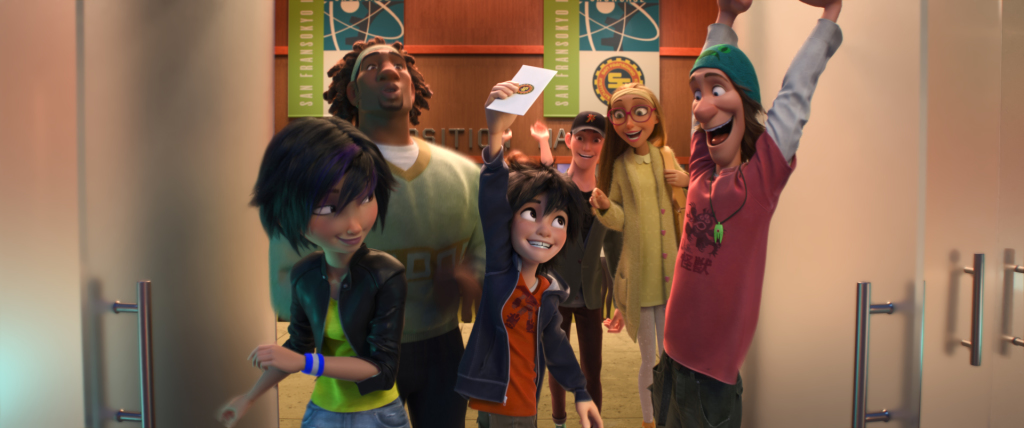 Superheroes come in all shapes and sizes, and are sometimes the ones you would least expect to be a hero at all.

The Big Hero 6 team did not plan to be heroes, but just wanted to help their friend do the right thing. Each had their own "superpowers" but they were created through technology, not born with them.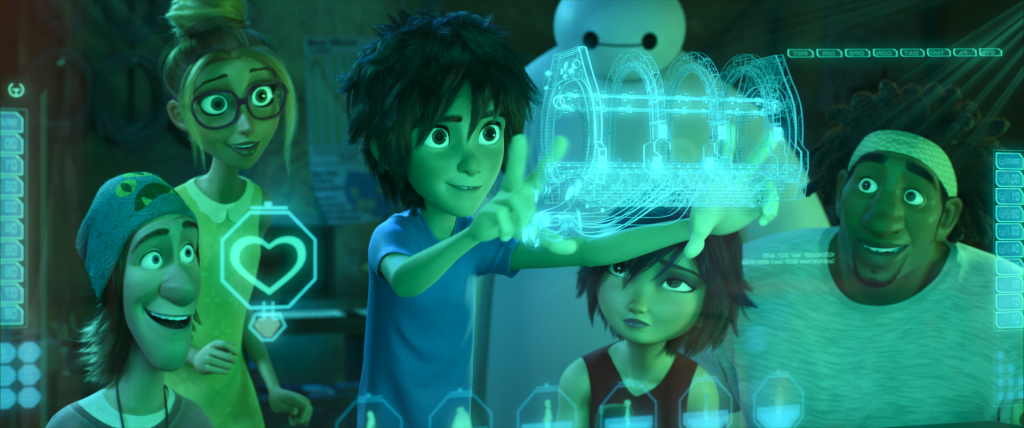 Teamwork always works better. Each Hero had their own set of superpowers, and by working together, they saved San Fransokyo.
Your entire family will love this film! You'll meet lovable Baymax, the marshmallow-like robot created by Hiro's brother to help people. When Tadashi "stops by" his school with hopes that Hiro will see how much fun technology can be, Hiro decides he wants to go to the school, too. After a fire at the school takes away the most important thing in Hiro's life, he withdraws from everything and everyone. When Hiro learns about a wicked plot to steal the technology he created to make his microbots, he joins Tadashi's friends from San Fransokyo's Institute of Technology to foil it and make the thief pay. The fast paced driving and flying scenes through the streets of San Fransokyo are exciting and fun, and the scenery is stunning.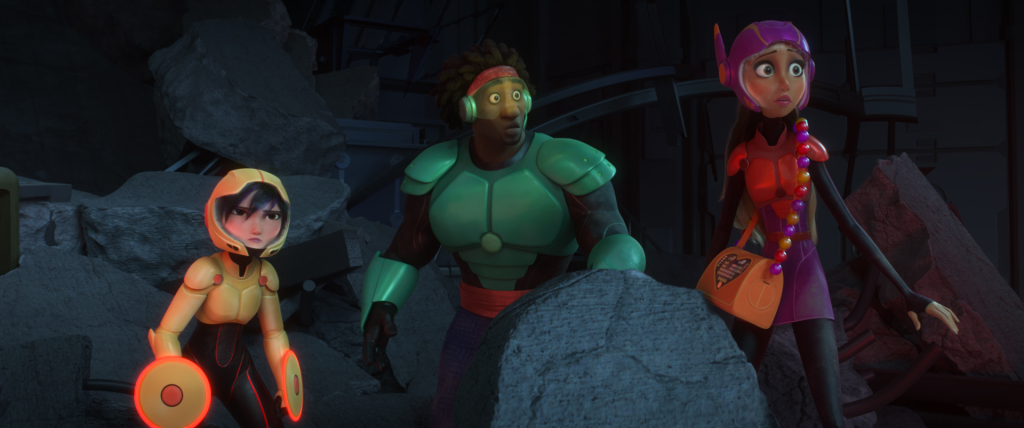 I can promise you that not only will your family will love this film, but your kids are going to want Big Hero 6 Toys for Christmas! I'll be doing a Big Hero 6 Prize Pack giveaway soon, so be sure to subscribe! I don't want you to miss it!
Also pop over and check out Big Hero 6 Fun Facts and my post from the Red Carpet Premiere!
To keep up with all the fun, you can follow Big Hero 6 on all their social channels!
Like BIG HERO 6 on Facebook
Follow Walt Disney Animation Studios on Twitter
Follow Walt Disney Animation Studios on Tumblr