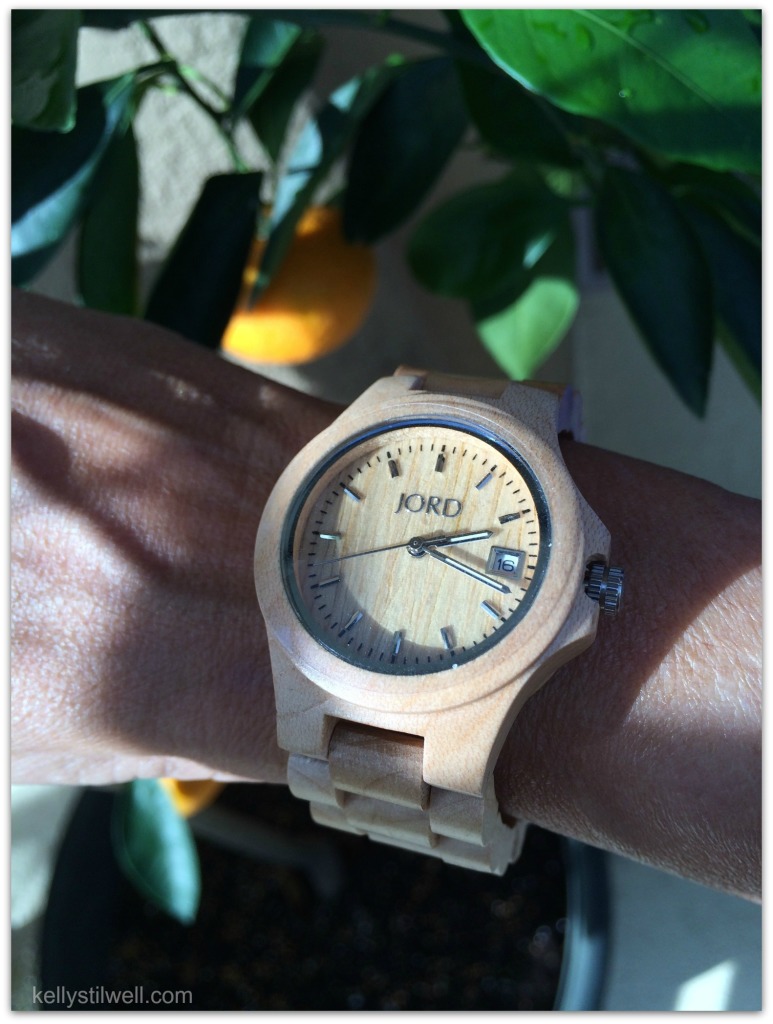 .
I was contacted recently by JORD Wood Watches asking if I would like to check out one of their timepieces. Honestly, I have several watches, and wear the same one all the time. The others I have are either bulky and uncomfortable, or I just don't love the way they look. JORD has such a different style, I thought it would be a fun watch to wear. I was right. It's perfect to wear with just about anything, but especially the clothes I live in, which are jeans and sweaters or tees.
This watch is just gorgeous. The only problem is that I keep taking it off to show people how light it is. Really! The look on their face is worth it! My JORD watch is really about as light as a feather. I hardly know I have it on until someone says, Hey, nice watch.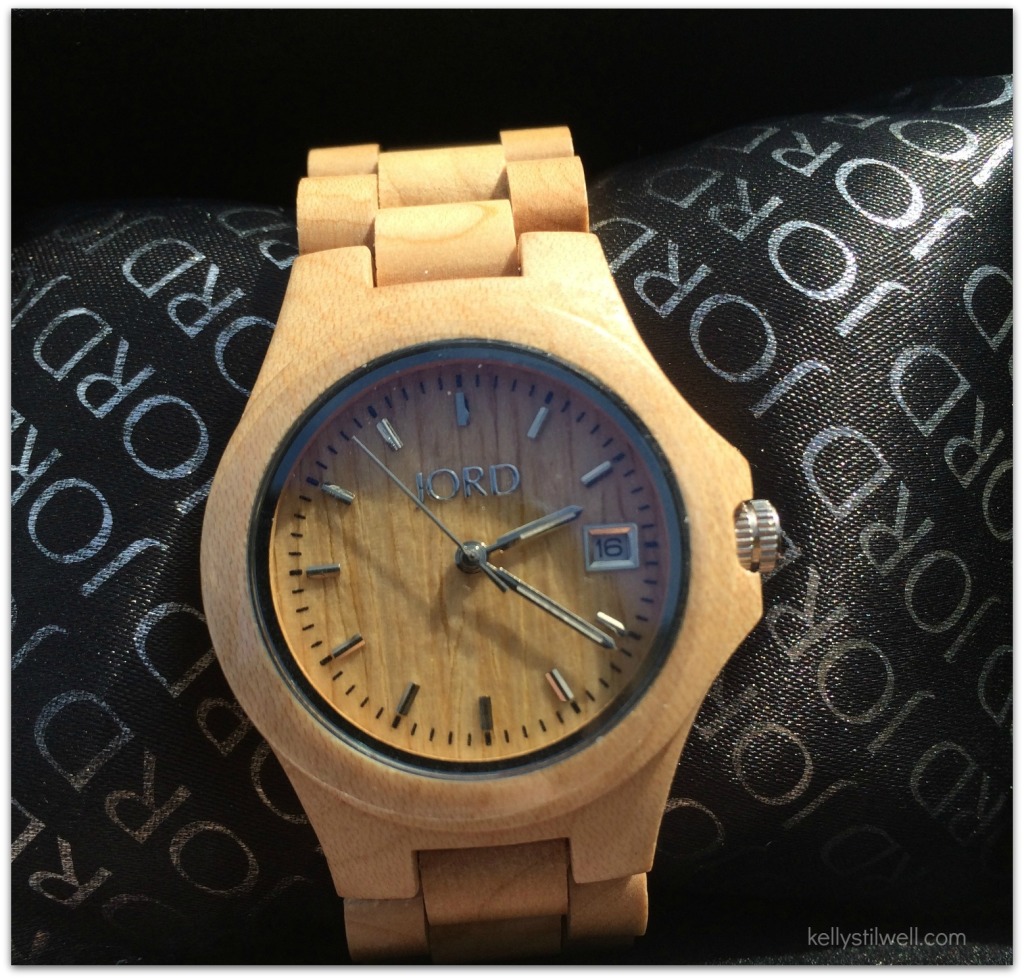 From JORD: Our style is guided by a deep appreciation for natural elements and modern design. Wood is not just a component of our watches, it is the main feature. The intricacy and multiplicity of the woods we utilize in our designs insure that each watch is as distinctive as the owner.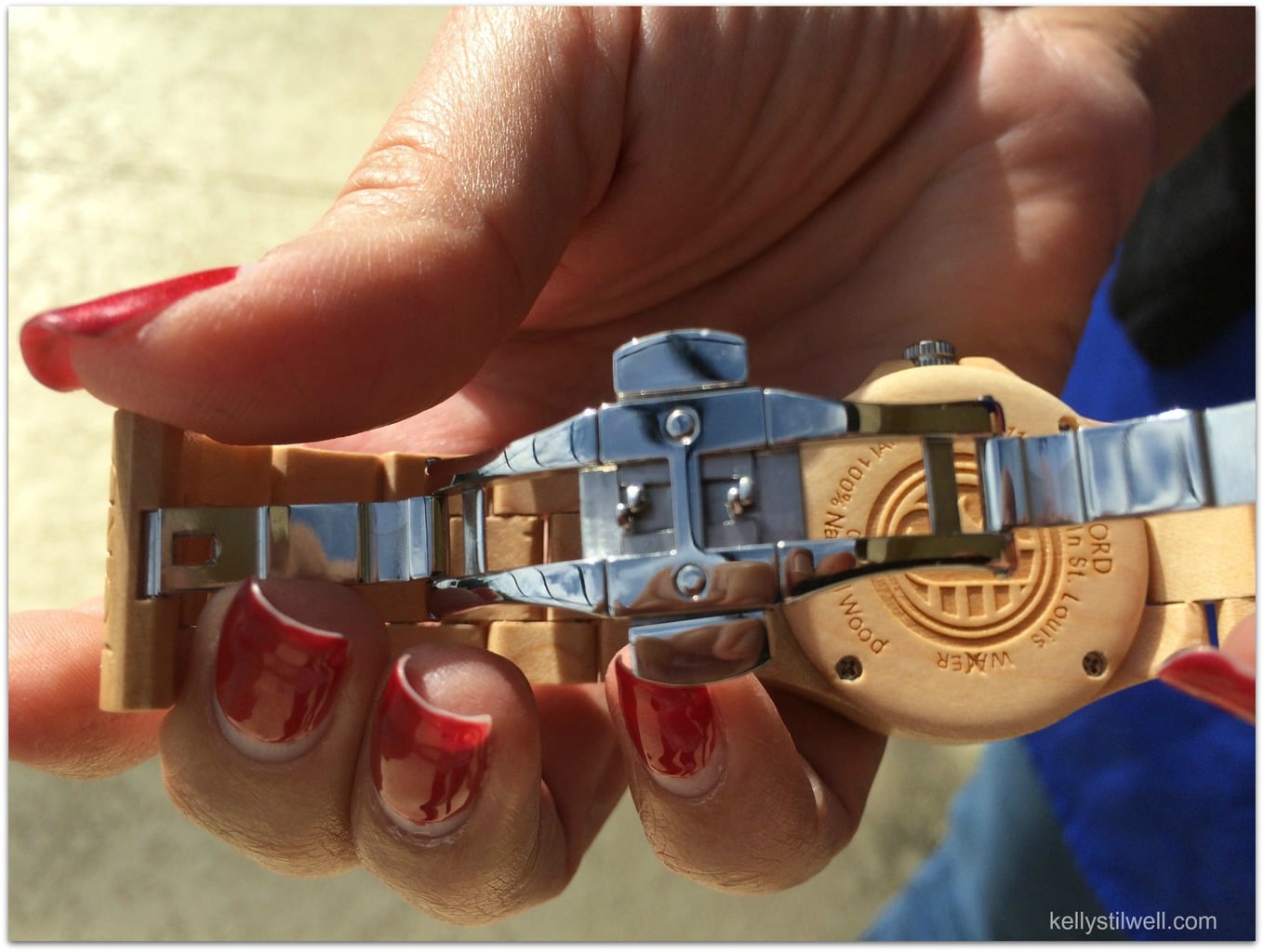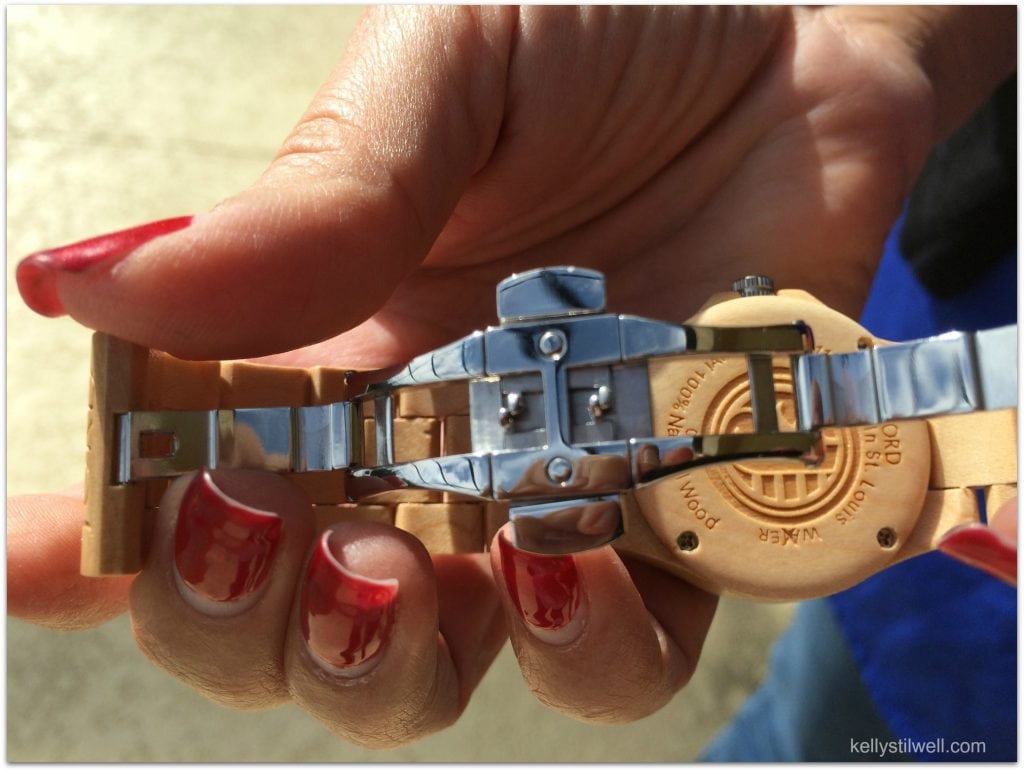 I had to take the watch to a jeweler to get it sized as JORD watches come in one size. You can either adjust the size yourself (pretty easy, I'm told) or take it to a professional. I'm all about letting the pros do what they do best! It cost me $10, and the watch is perfect now.
When I was opening the box at the jewelry store, I was telling the woman who was helping me that it was a wood watch. She said she had seen them before. When I handed her the JORD watch, she said she hadn't seen that brand, but it was lovely. After she took it in the back and sized it, she said it was extremely well made. I thought that was the case, but it was great to hear it from someone who sees a lot of watches.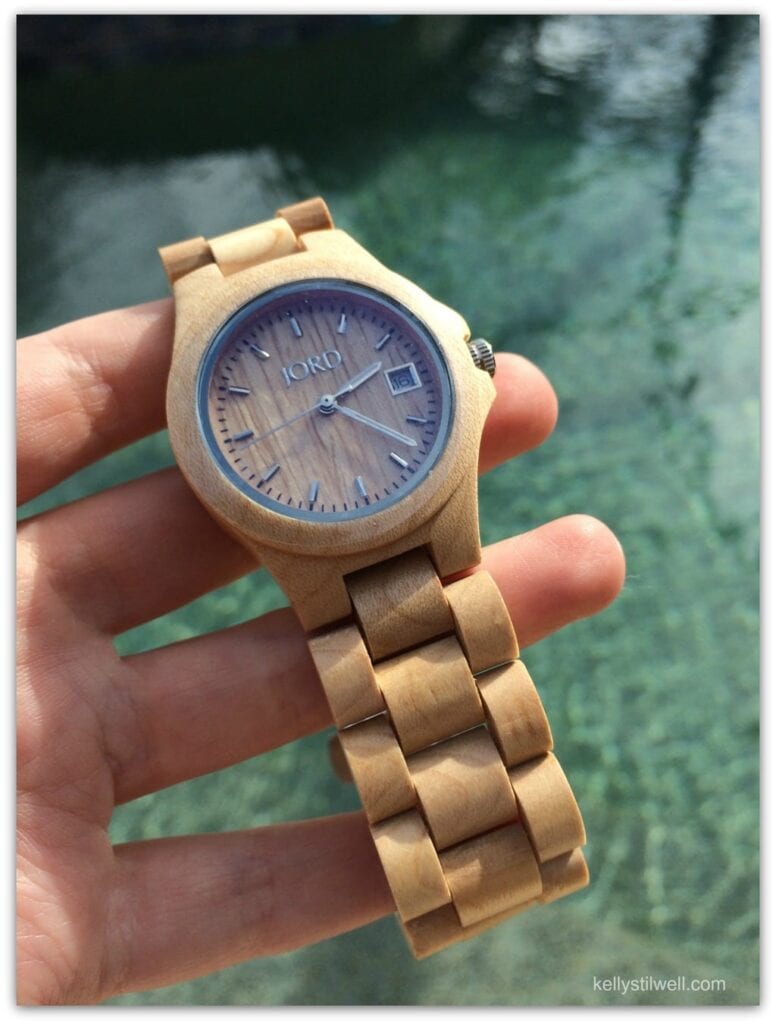 Now that I own a JORD Wood Watch, I'm thinking about which of my family members might like one for Christmas. They are so unique, I know this would not be one of those gifts they want to return. 
Visit JORD Wood Watches and take a look around. While you're there, pop over and like the on Facebook, and follow them on Twitter and Instagram. I'd love to know what you think, and especially which one you choose if you buy one for yourself or someone you love. Share in the comments below.