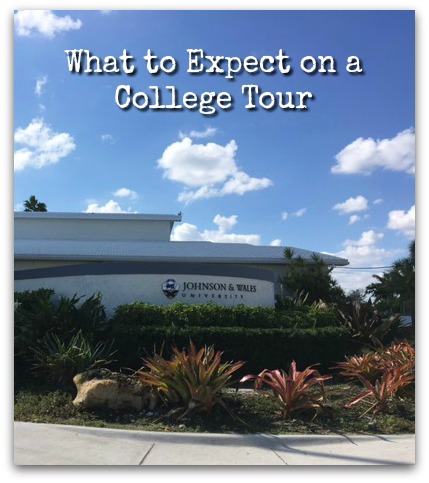 If you have a child currently in high school, Johnson & Wales University should be on your list of schools to visit. My daughter is a senior this year, and though she has been on a couple of college tours for my older daughter, our visit to JWU was the first time we've looked at a college for her. It's an exciting time, and an important decision for her.
Whether a student is just finishing high school, or returning later in life to get that hard-earned degree, choosing a college is a crucial choice, and can be pretty difficult to decide. It's never too early to start looking for the right educational institution, and if you're looking for plenty of careers to choose from, Johnson & Wales is a great place to start.
Johnson & Wales University, founded in 1914, is a private, nonprofit, accredited institution. Between its four campuses in Providence, RI; Denver, Colo.; Charlotte, NC; and North Miami, FL, there are currently about 16,000 graduate, undergraduate and online students. JWU boasts a wide variety of majors and plenty of out-of-the-box learning experiences.
Johnson & Wales takes pride in providing experiential learning for their students, and most students will experience real-world practice and projects right in the classroom. The degrees provided can range from arts and sciences to business, to culinary arts and nutrition, and so much more! We were told that students begin working with their majors right away, and leave their liberal arts classes for later in their college career. This way, students can get right into what they are passionate about without getting discouraged, and can get a head start in the industry right away. We saw a lot of incredible programs during the tour, and even got to take a sneak peek into the college's inner-workings.
The location closest to us is the North Miami campus, and we were invited to join a few other families to tour that campus. Our small group tour was able to explore the college's many features, and to learn more about the Johnson & Wales experience along the way. Quite honestly, I was surprised at the many unique offerings at JWU:
College of Culinary Arts
If you have a student interested in the culinary arts, JWU has an amazing program. The culinary program is truly incredible, with teaching spaces to match. Students can work in both hot and cold kitchens, each supplied with restaurant-grade appliances. I was having serious kitchen-envy!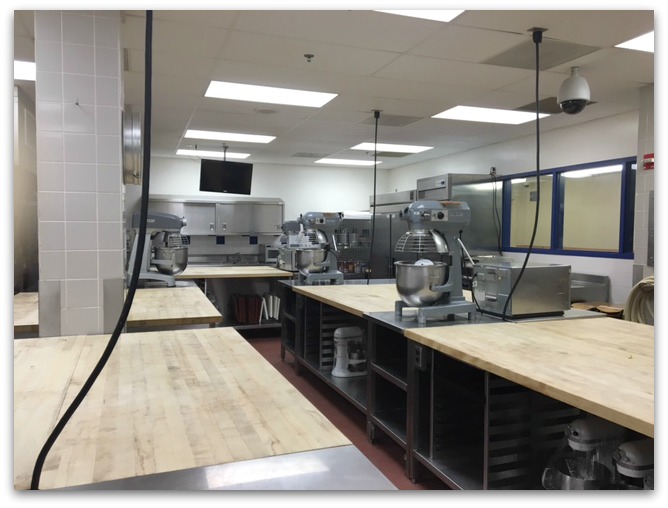 Pastries, sushi, cooked meals, and everything in-between can be prepared right in the classroom, and we even got to see some of the soon-to-be chefs at work! There is also a beverage lab nearby, where students have the opportunity to experiment and create their own concoctions. Culinary students are even taught about wine-pairing. They really do learn everything they will need to know once they are out in the world of top-rated kitchens and restaurants. Recipes are made from scratch whenever possible, and the kitchens are constantly stocked with fresh seasonal ingredients. In fact, we were even given a tour of the campus's edible garden, where we saw an achiote tree, used to produce Annatto which is a natural food dye, as well as a cacao tree, used to make chocolate.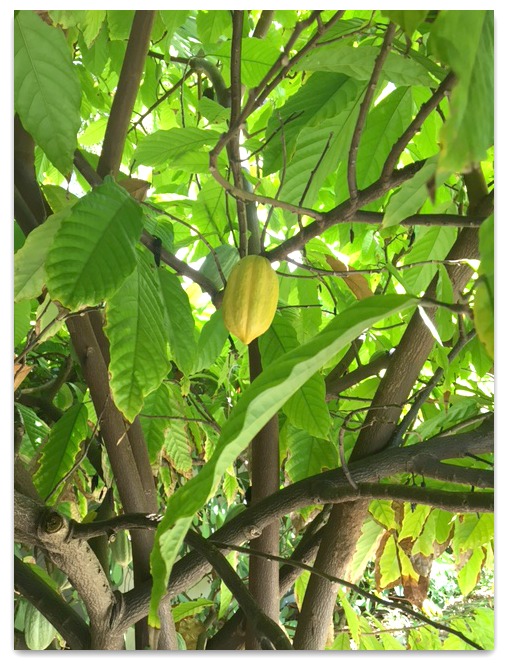 The garden also included several sections for fruits, herbs, and vegetables (including some interesting additions, such as sea grapes and allspice.)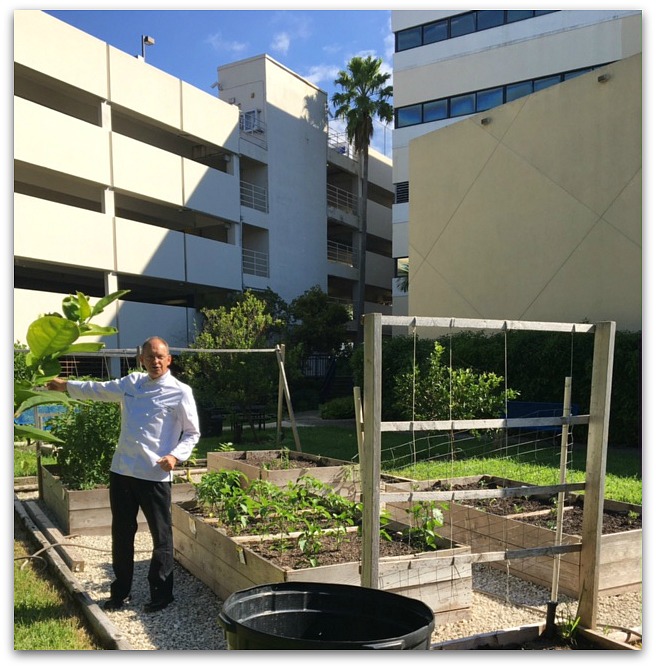 Speaking of chocolate, we were able to sample some of the students' work, as everyone on the tour was given a small gift of chocolates to take home with them!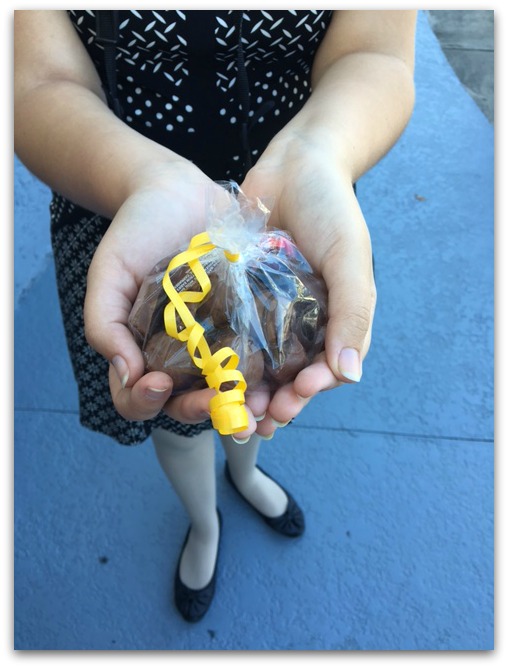 We also got to see little chefs in training! Johnson & Wales works with a local school and rewards students with a visit to campus for having perfect attendance.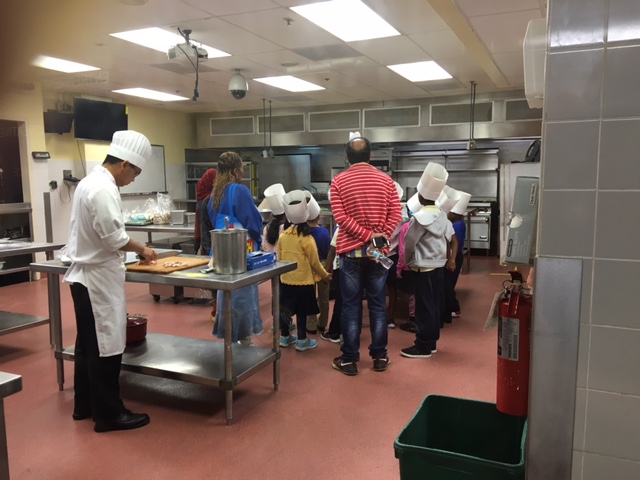 College of Arts & Sciences
Criminal Justice
There was so much to see at JWU that we didn't have time to spend in the Criminal Justice classrooms, but this is a popular program with good reason. We need great minds in our criminal justice system. You'll find courses in Criminal Procedure, Criminal Law and Evidence, and even Cyber Crimes, a very popular field right now. The Johnson and Wales Criminal Justice bachelor's degree program prepares students for a career in these ever-changing fields of law enforcement, as well as the court system or corrections.
College of Management
School of Business
If your student would rather focus on fashion than food, Johnson and Wales has them covered. We were able to peek into one of the campus's own fashion labs, where students are educated on the inner-workings of the industry.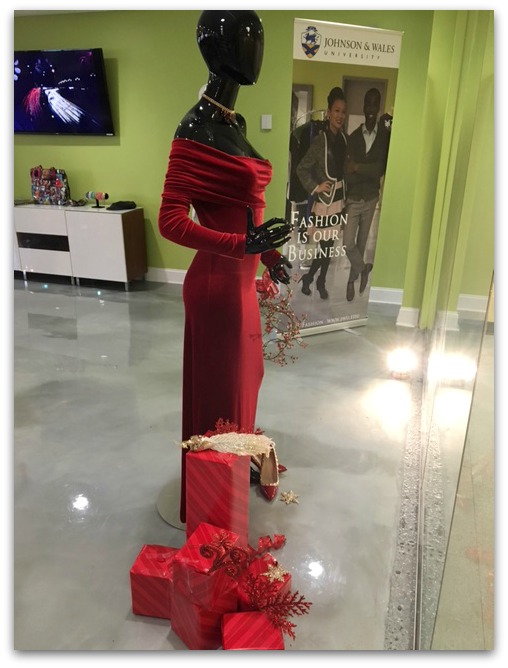 They are given opportunities to research merchandising and marketing on the classroom's computer setup, or create floor sets using their own designs. At the end of the year, they're even given the opportunity to sell merchandise from the fashion lab during a pop-up boutique, where guests are invited to purchase what's on the floor of the 'store.'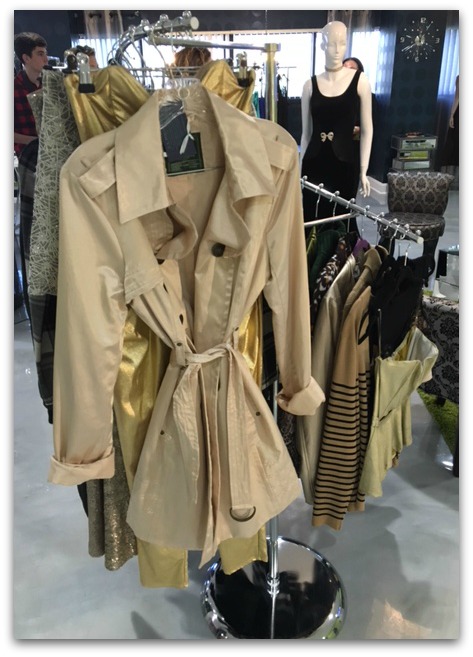 Many students can also kick-start their own businesses through the e-Lab at Johnson and Wales. This is especially true for their Entrepreneurship program, where students are encouraged to brainstorm in the classroom's creative environment. The classroom walls are covered with quotes to keep the students inspired, and a few successful businesses have already been started through the program! The business school at Johnson & Wales also offers programs in Business Administration and Studies, International Business, Marketing, and Management.
School of Hospitality
The final school within the College of Management is the School of Hospitality, which is full of an eclectic variety of majors and minors to choose from. If a student would like to combine culinary arts with hospitality, they could pursue Baking & Pastry Arts and Food Service Management, Culinary Arts and Food Service Management, or Restaurant/Food & Beverage Management. There is also a program for Tourism & Hospitality Management, as well as the similar Hotel and Lodging Management. The room below is set up just like a hospitality suite, so students really do get hands-on experience.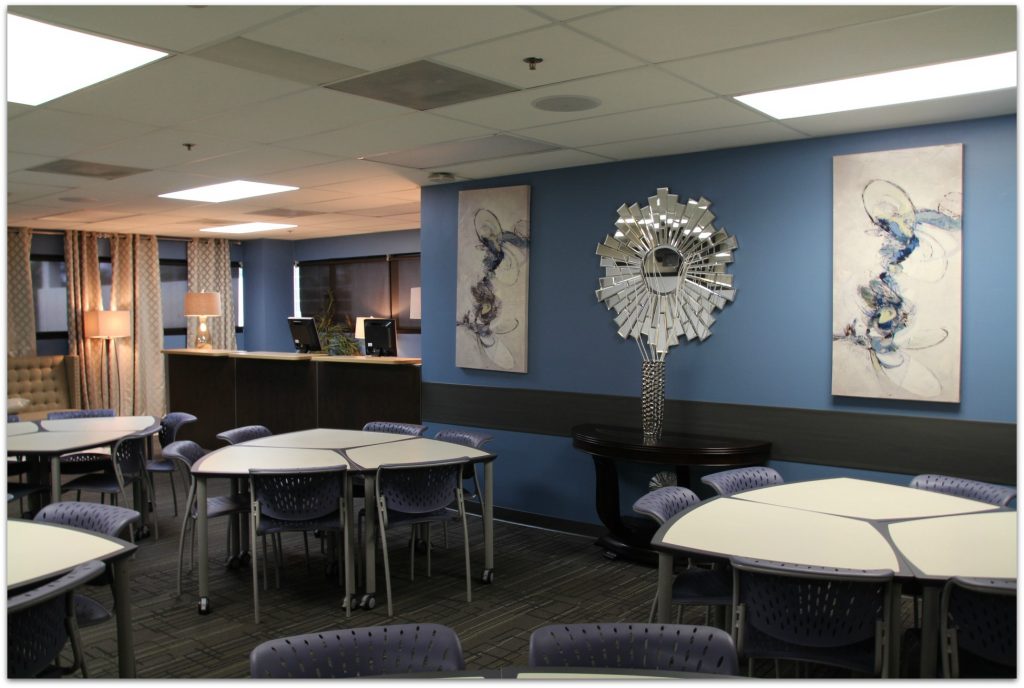 And if you would like to pursue a sports-related career, JWU has programs for that too! For a more far-reaching program, a large Sports/Entertainment/Event Management program is available. If students would rather focus on one sport, the Professional Golf Management minor seemed like an incredible choice.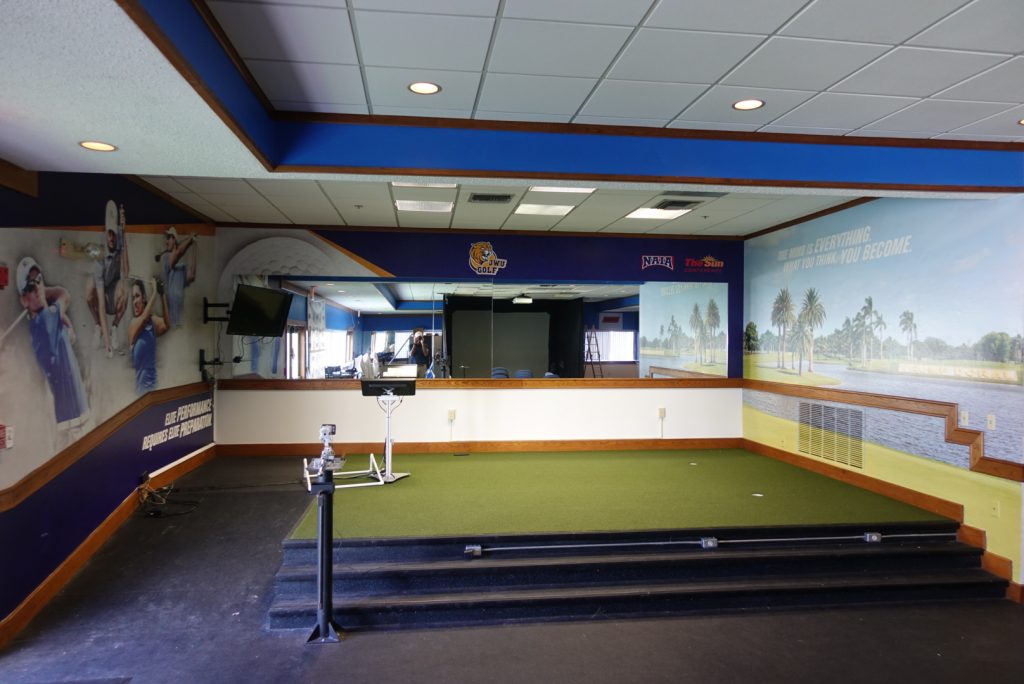 We were given the opportunity to tour the classroom where this program was located. This classroom has its own small putting greens inside and outside, an HD Golf Simulator, and a swing & ball flight analysis.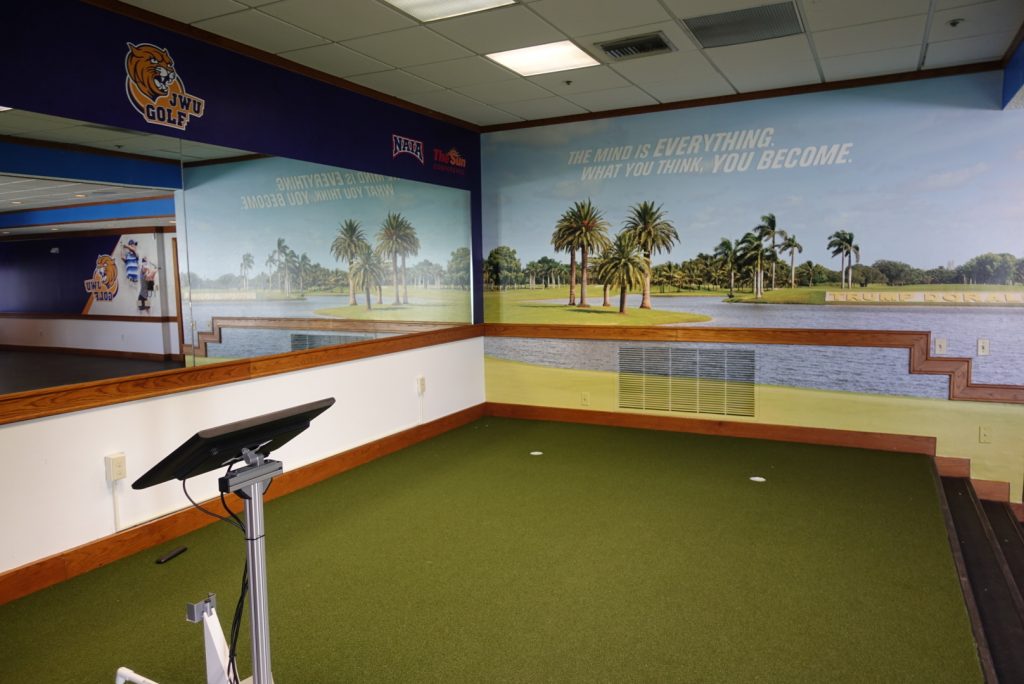 There was also a classroom setting where students could put their brains to work and create designs for their own clubs.
One word I heard again and again on the tour of JWU was experiential learning, and we saw it in action. The students were actually preparing for their careers in their prospective fields, not just going through the curriculum.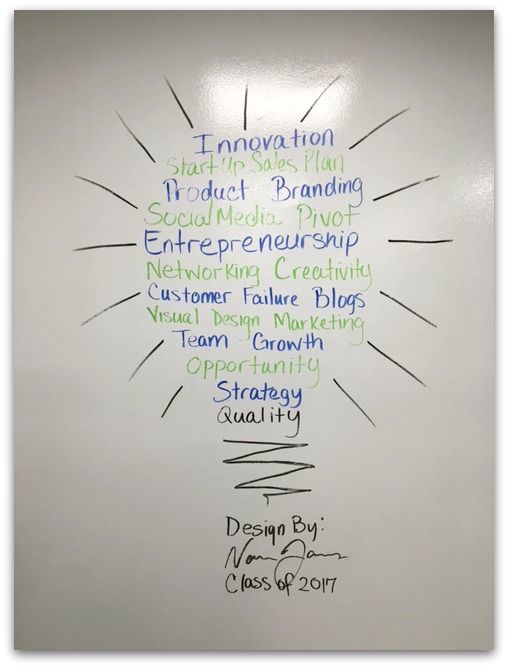 We heard stories of student successes, like the young man who started a storage service for college students who want to leave their dorm contents near the college instead of taking everything home for the summer. I thought this was absolutely brilliant! I have a daughter currently in school in Canada and we've been discussing this very thing. I'm hoping we can find something similar in her area. I can't imagine having to bring everything home only to lug it back in the fall. I was also impressed that CEOs and other business leaders are brought in to the college to speak, sometimes in person, and other times by Skype. The students write quotes right on the walls (they are painted with a special product that allows dry erase markers to be used) and the environment just screams innovation. I went to a business school, and wish I had been given the opportunities given at JWU.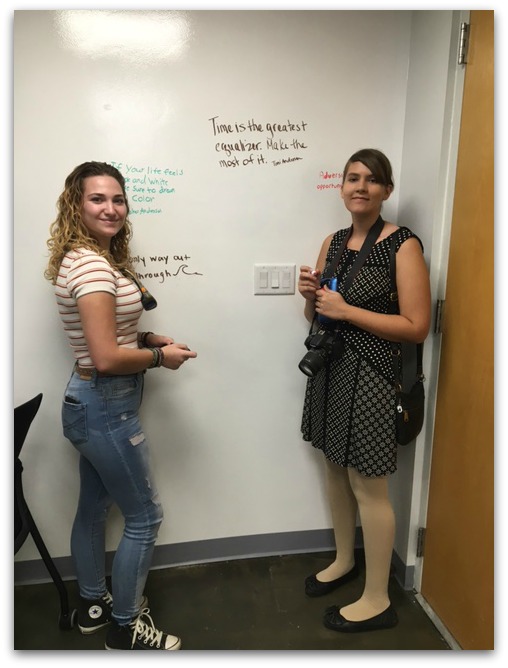 If you have a child in high school, I encourage you to take a look at Johnson & Wales University. It's never too early to start the process of looking for colleges. Contact Johnson & Wales to set up a tour so you can experience it first hand. Applications are also available online. I'd love to hear about your experience, so come back and share in the comments.
This is a sponsored conversation written by me on behalf of Johnson & Wales University. The opinions and text are all mine.