If you've seen Big Hero 6, provided you weren't late (you weren't were you?), you've had the chance to see Feast. I loved this short so much! The word is that not only is it possibly up for an Oscar, but it's the frontrunner! Well deserved in my opinion!
This was painted on the wall at Disney Animation Studio, where our interview was held. It sums up this film perfectly!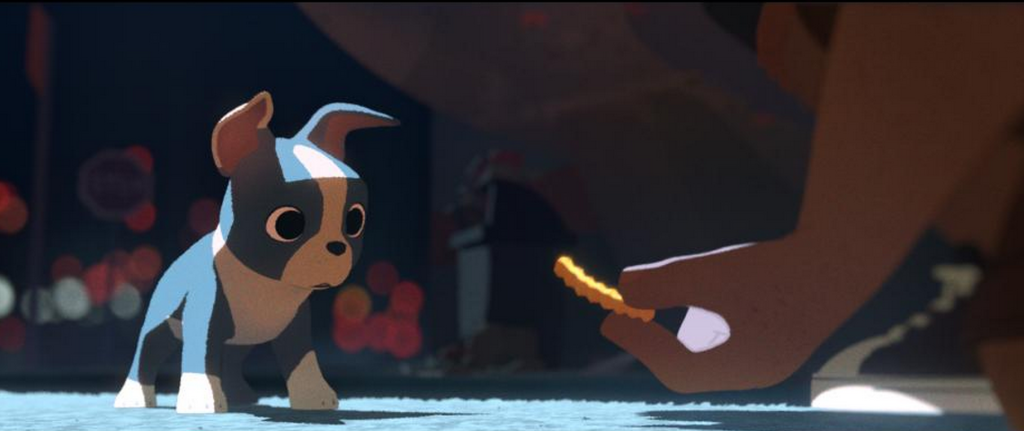 Feast is the story of one man's love life is seen through the eyes of his best friend and dog, Winston, and revealed bite by bite through the meals they share.
At first, it's just a single guy and his best friend, a stray he befriended by sharing his french fries.
As James' life evolves, so do other relationships, and the dog, named Winston, feels left out. Don't worry, there's a very happy ending, but I don't want to spoil it for you!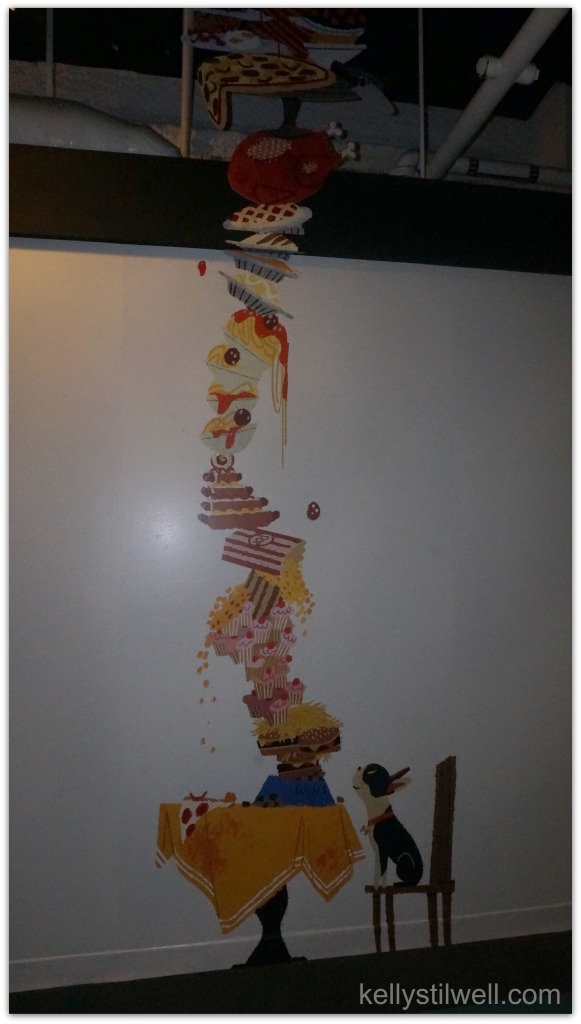 We asked director Patrick Osborne how he came up with the idea for this adorable short.
He shared that he actually made a short video once with his GoPro filled with moments of meals, and he realized that you could really tell a story based on the meals you ate, who you ate them with, where you were, etc.
That's what got him thinking it just might make an interesting short.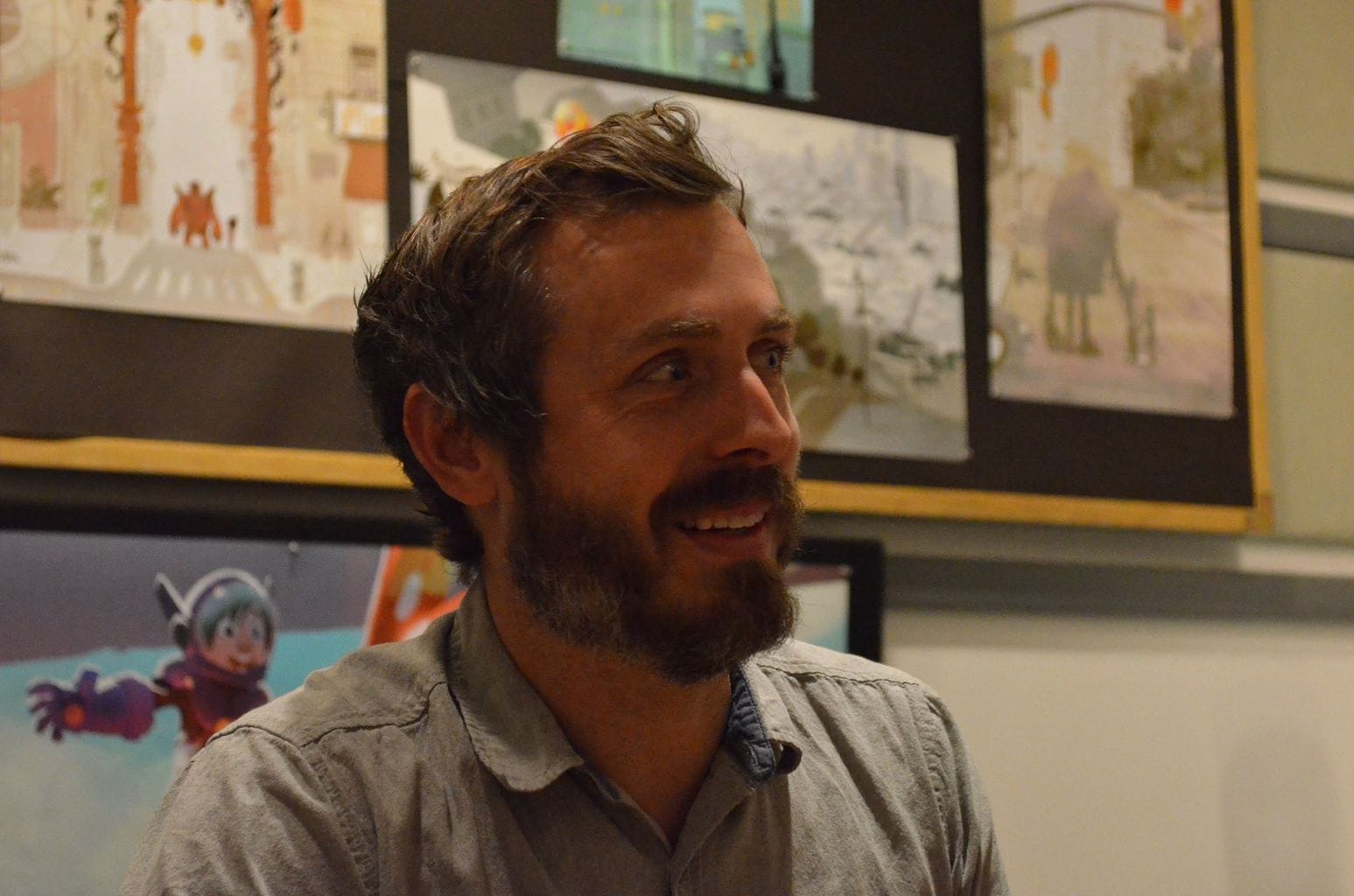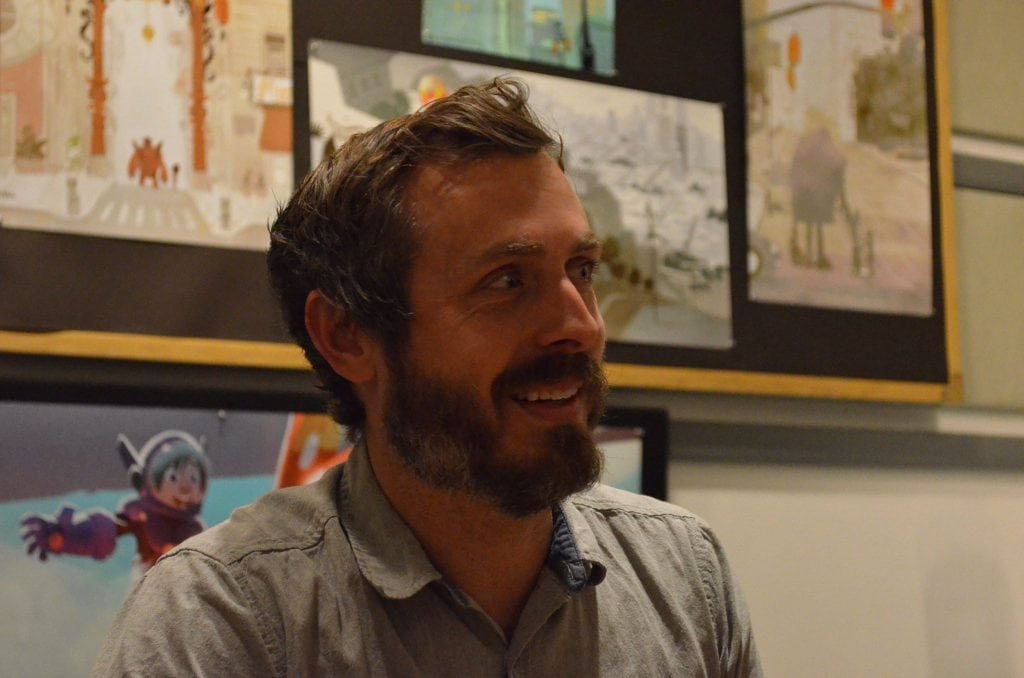 Patrick Osborne has a little experience at this sort of thing, being the head of animation on Paperman, which won an Oscar last year, as well as co-head of animation on Big Hero 6.
The technique used for Feast was developed four years ago during an artist-driven Spark program. The program gives artists a chance to explore their own ideas on a project for a month, and then present it to Disney's Studio Team. 
Osborne along with production designer Jeff Turley, created a brand new technique for applying hand-drawn lines on top of CG characters. Pretty amazing stuff.
The Meander technique is what was used for Paperman, and Feast. It allows for more emotion and detail to be seen. Patrick actually has the patent on Meander!
I was also excited to hear Meander was originally created for The Princess and the Frog.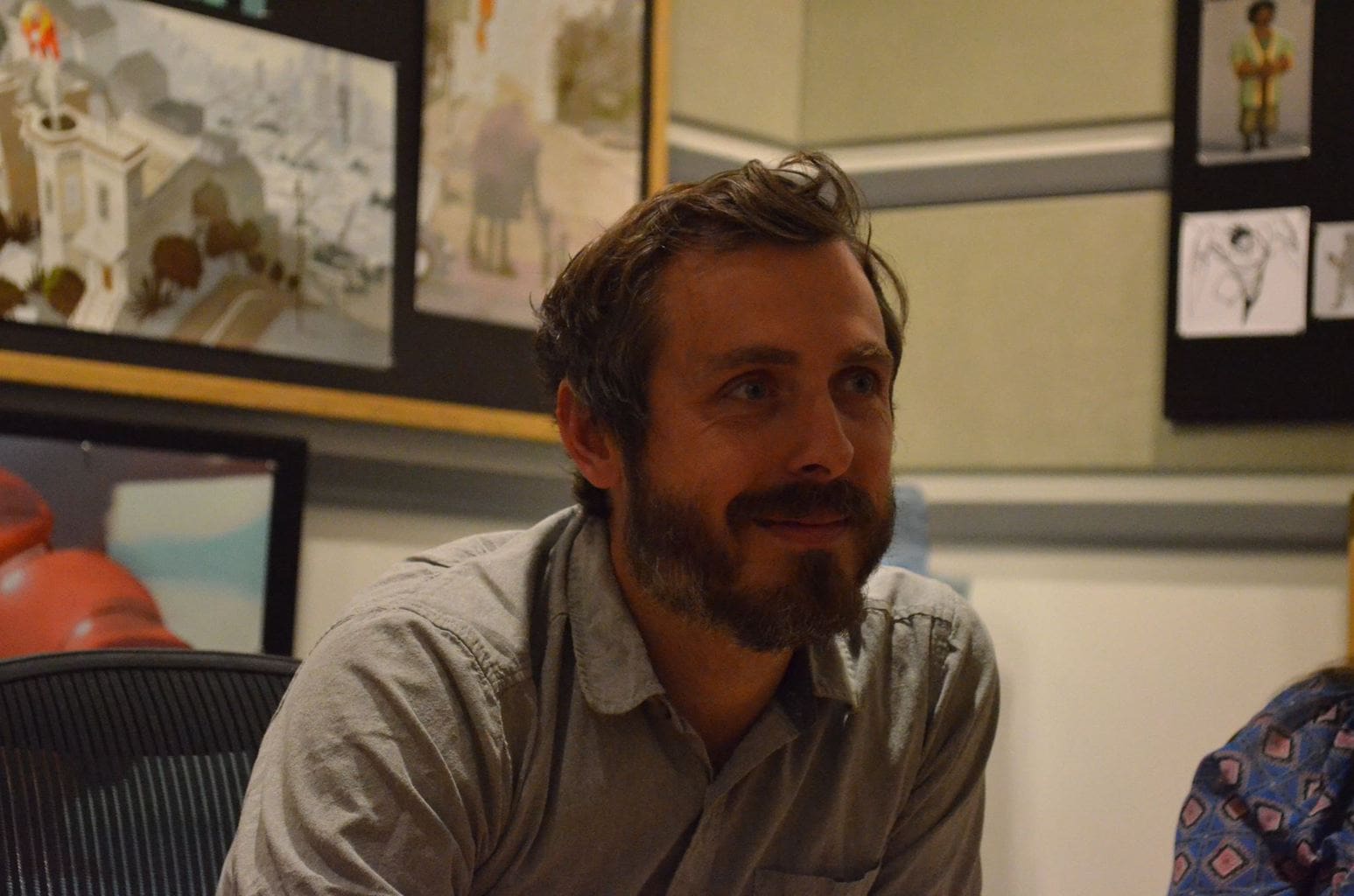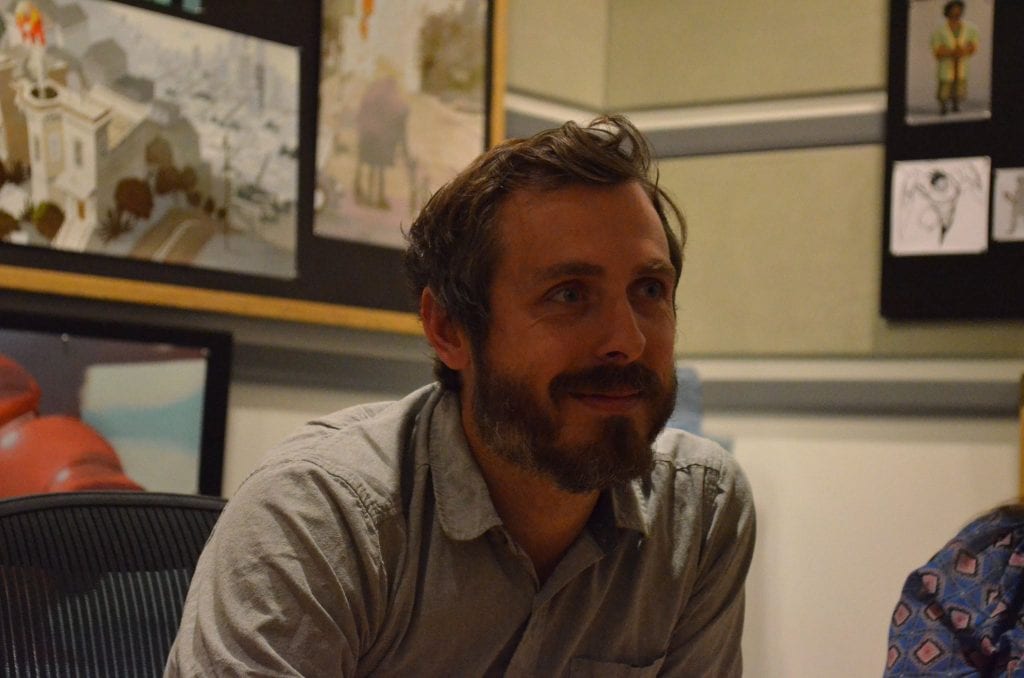 I know you probably get tired of me talking about my oldest daughter who wants to be an animator, but she is constantly talking about The Princess and the Frog as being the most beautiful animated Disney movie ever.
It excited me that she really seems to "get it." Now I understand why she feels the way she does!
The genius of the people who make Disney movies just blows me away. Osborne also said he cut down the time it took to make this short, as compared to Paperman, by a whopping 80%, which I'm sure made Producer Kristina Reed very happy!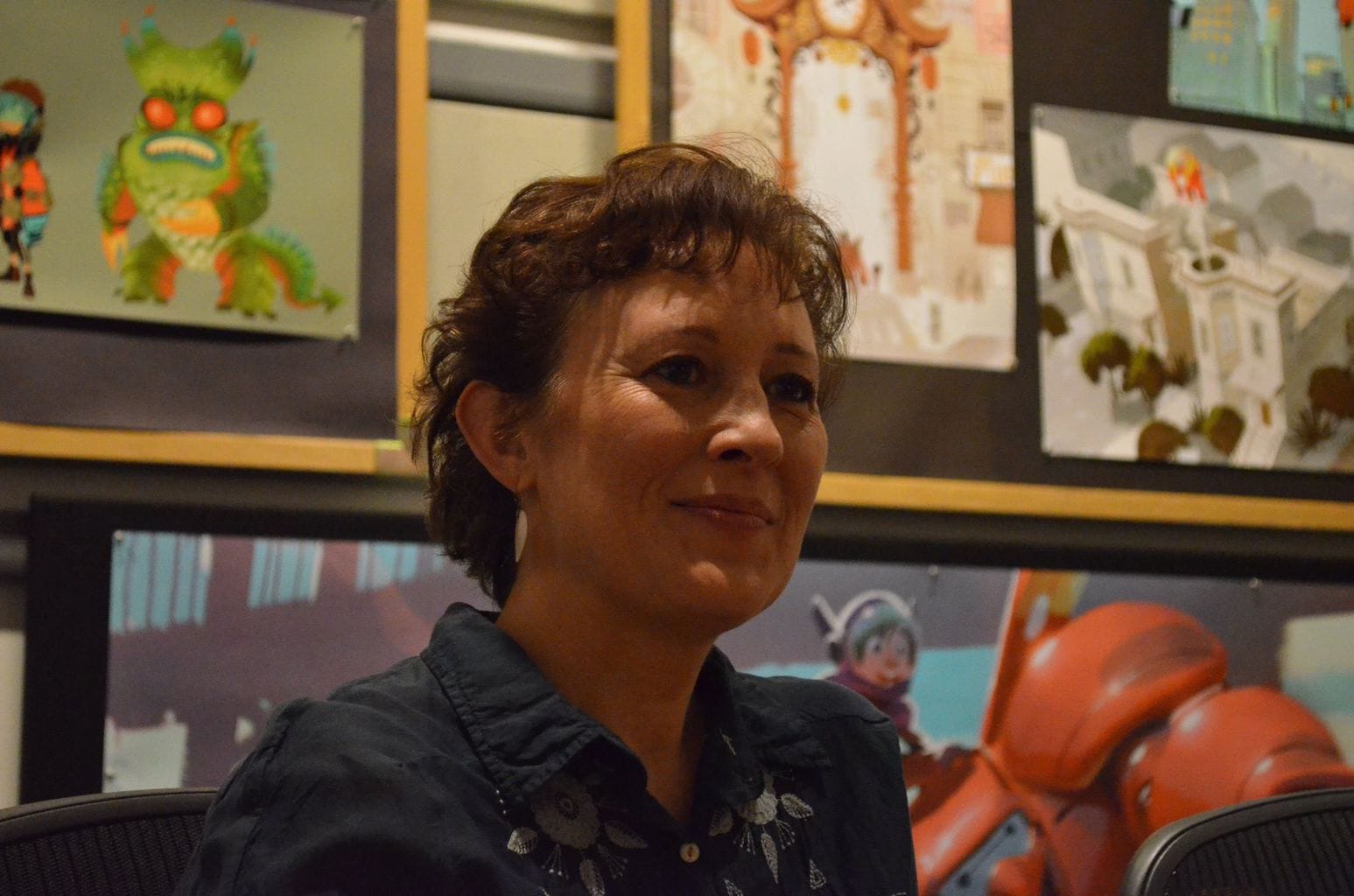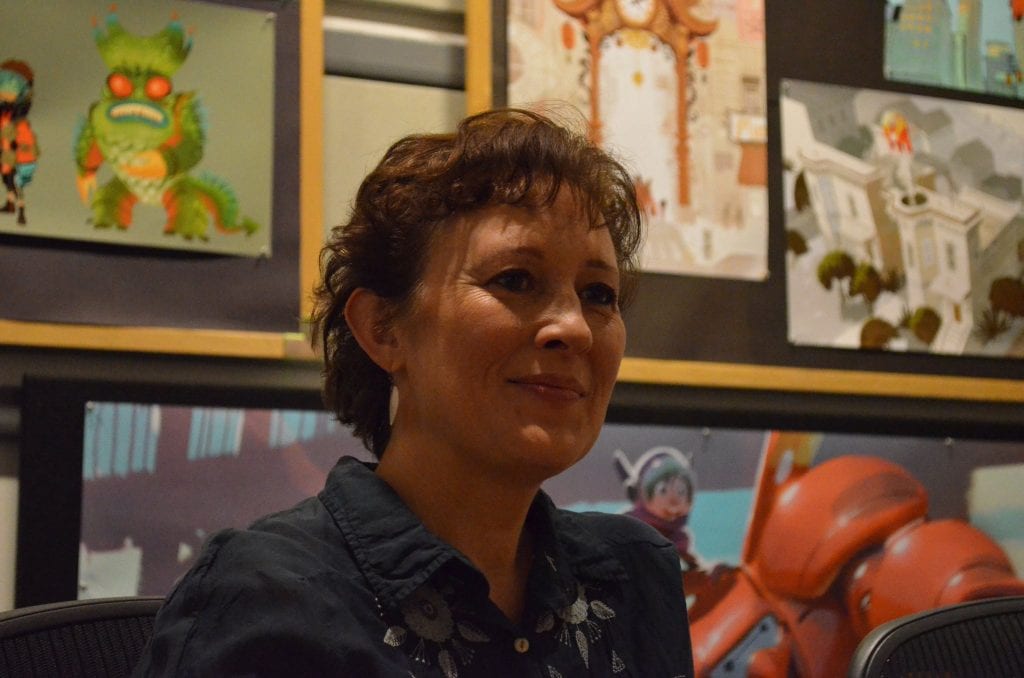 Take a look at the trailer of Feast here:
Don't you love it? We asked Patrick why he chose a Boston Terrier for the role of Winston.
He said he actually has wiener dogs, but wanted a dog that had not been used by Disney before.
It had to be a relatively small dog so they could rise it up to the table, and artistically it had to be two-toned.
He also took into account the way the dog would look when animated. I think the Boston Terrier was a perfect choice!
Kirby, the name of the girl in the film, is named after his grandmother, and the few outside shots are based on Oxford, Ohio, where Patrick grew up.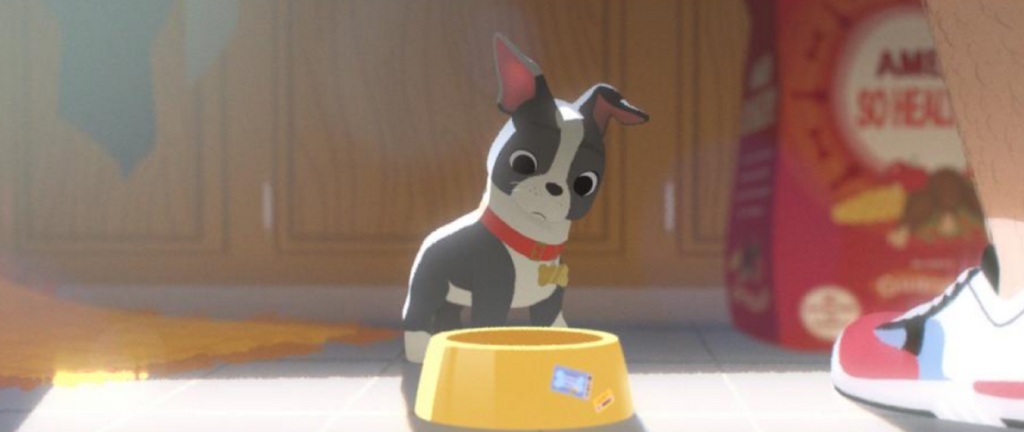 I thought it was fascinating that Patrick said pitching shorts was "not a thing" at Disney until recently.
Patrick said Paperman and Get a Horse were both brought to John Lasseter independently.
Now, it's tradition to have a Disney short before all Disney films. I think that's pretty awesome, because it's almost like you're looking forward to two films!
I remember I could not wait to see Get a Horse before Saving Mr. Banks, and I was even more excited to see Feast before Big Hero 6!
I was also amazed at how long Patrick worked on this film. He worked on the characters for about a year, then the pitch process opened up, so he spent about four months on that part.
Once it was actually approved to go into production, it was 53 weeks before it premiered.
Patrick said the real deadlines in making shorts is finding the right people to work on the film. So many people were already involved in other projects, like Big Hero 6, and making time to work on the film was not easy.
All I can say is, well done Patrick Osborne and Kristina Reed! I can't wait to see what's next!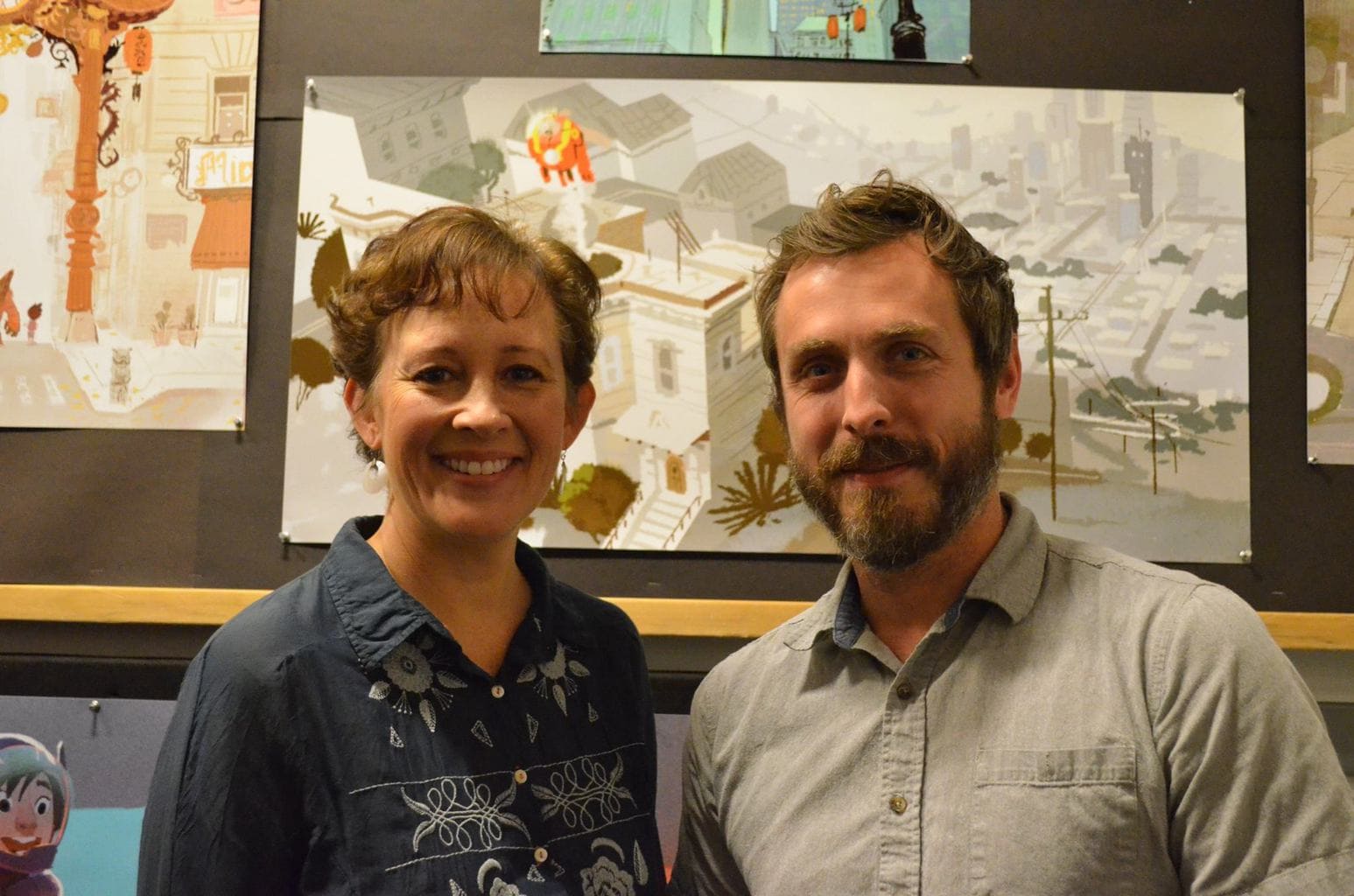 More Disney Film Interviews
Why Kurt Russell Wanted to Be Part of Guardians of the Galaxy Vol 2
Behind the Scenes with Disney Channel's Stuck in the Middle