A good friend recently told me about Inspirations Salon & Day Spa in Sarasota Florida. I've never been good about getting manicures and pedicures, which is awful as I live in Florida and wear sandals all the time. I feel so good when my nails and toes are pretty, and my husband loves it, too. I am going to make a commitment to doing it more now that I've found this spa. As I was getting ready to attend the red carpet premieres of Thor: The Dark World and Delivery Man in LA, I contacted the owner to see if she would be interested in giving me a manicure & pedicure in exchange for me sharing my thoughts on the spa with you. I was thrilled when Erin said yes! That's the beautiful Erin seated in the chair along with some of her team.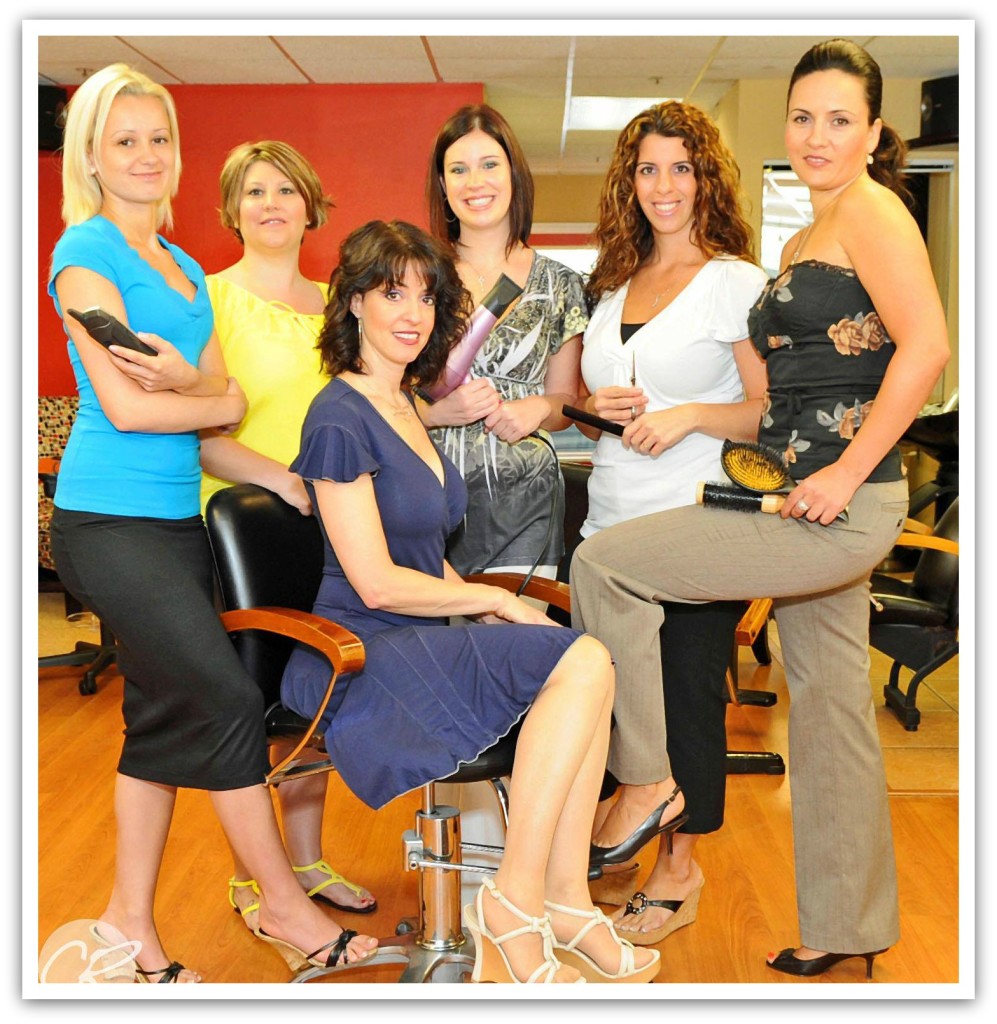 Inspirations Salon & Day Spa is located in Sarasota Florida, one of the top vacation spots in the country. I love their tagline, "High End Service without the High End Cost." It's true! This is not your typical salon. From the moment I walked in, I felt pampered. I was offered a drink (beer, wine, soft drink, fresh coffee) and whisked away to get my pedicure.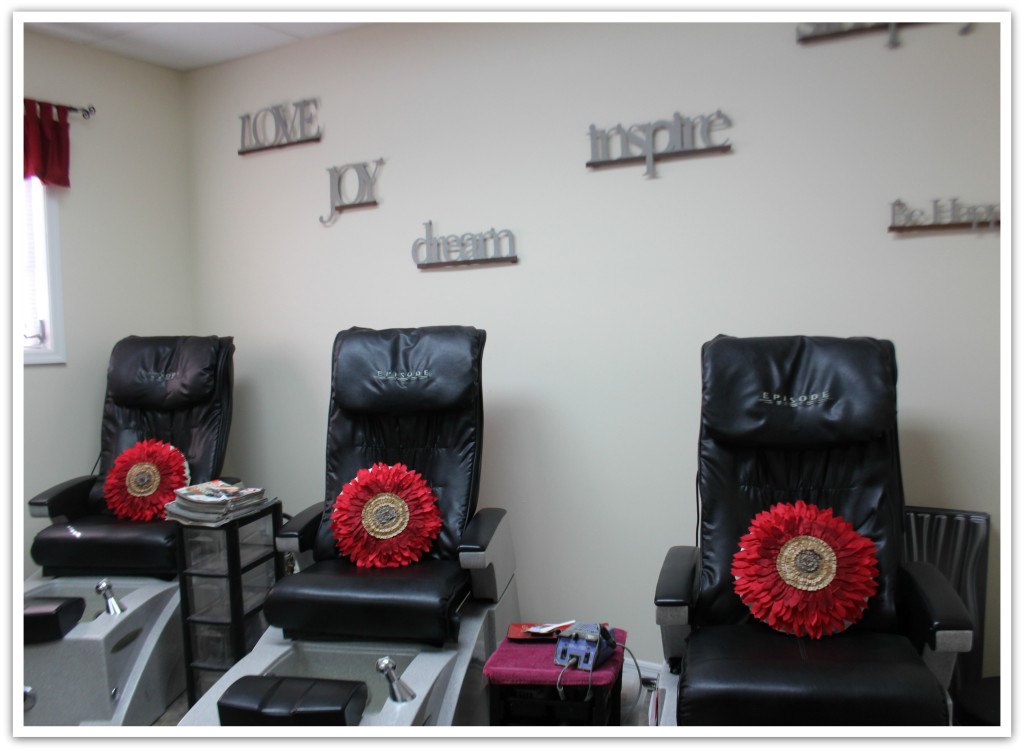 Let me stop here and say that if you are in a hurry, let them know up front. I hope you're not, because this is not the time or place to be rushing. I don't know about you, but I need this "me" time, and I relished every moment. Jennifer did a wonderful job on my nails! I chose the gel for my fingernails, and we decided to do the same on my toes to be sure it matched perfectly. It has been over two weeks now, and my nails look like they were done yesterday!
The salon offers so many services! Just look at all that's available:
Hair Cutting and Styling, Color, Smoothing, Texturing (Perms) and Extensions
Special Occasion Services
Makeovers
Spa Packages
Massage Services
Body Therapy Scrubs & Wraps
Facial Services
Nail Services
Waxing Services
Lashes & Brows
I can't wait to go back and see Connie to get eyelash extensions. My friend Alexis has them and her lashes are gorgeous! I had no idea, they are so pretty and natural looking. I have the skimpiest lashes, so that's on my to-do list before the holidays. They also do eyelash or brow tint. I'd also love to do one of their specialty facials. They have a lot of choices, but I think the Simple Wellness Facial by Osmosis Organics would be my first choice. Any descriptions with "De-Stress" in it is for me! The body wraps sound amazing, too. I was there while someone was getting a make-up application, too. Oh, how I wish I could have taken the make-up artist with me to LA! She did such a fabulous job!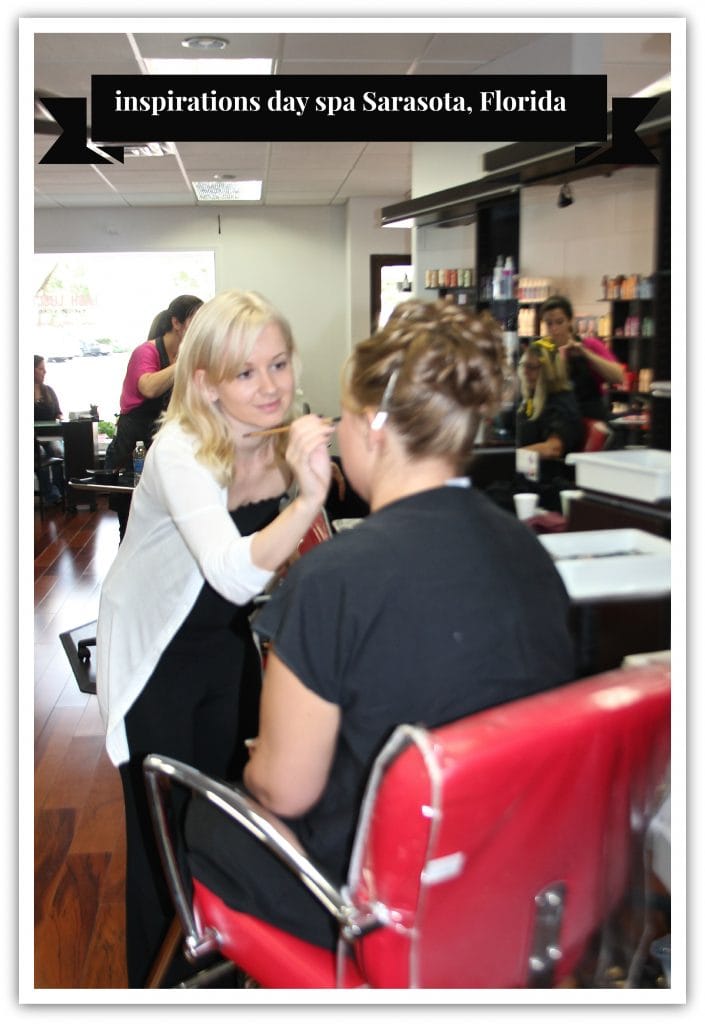 Inspirations Salon & Day Spa has specials every month! I even saw a special for a Shellac Manicure for $29! I'm not sure if that is an ongoing special, so check with them when you call for an appointment. By the way, they offer FREE chair massages on Friday from 11-4. I know when I'm setting my next appointment! A glass of wine and a massage while I'm getting my mani/pedi or hair done sounds like a great way to start the weekend! By the way, did you see my red carpet photo?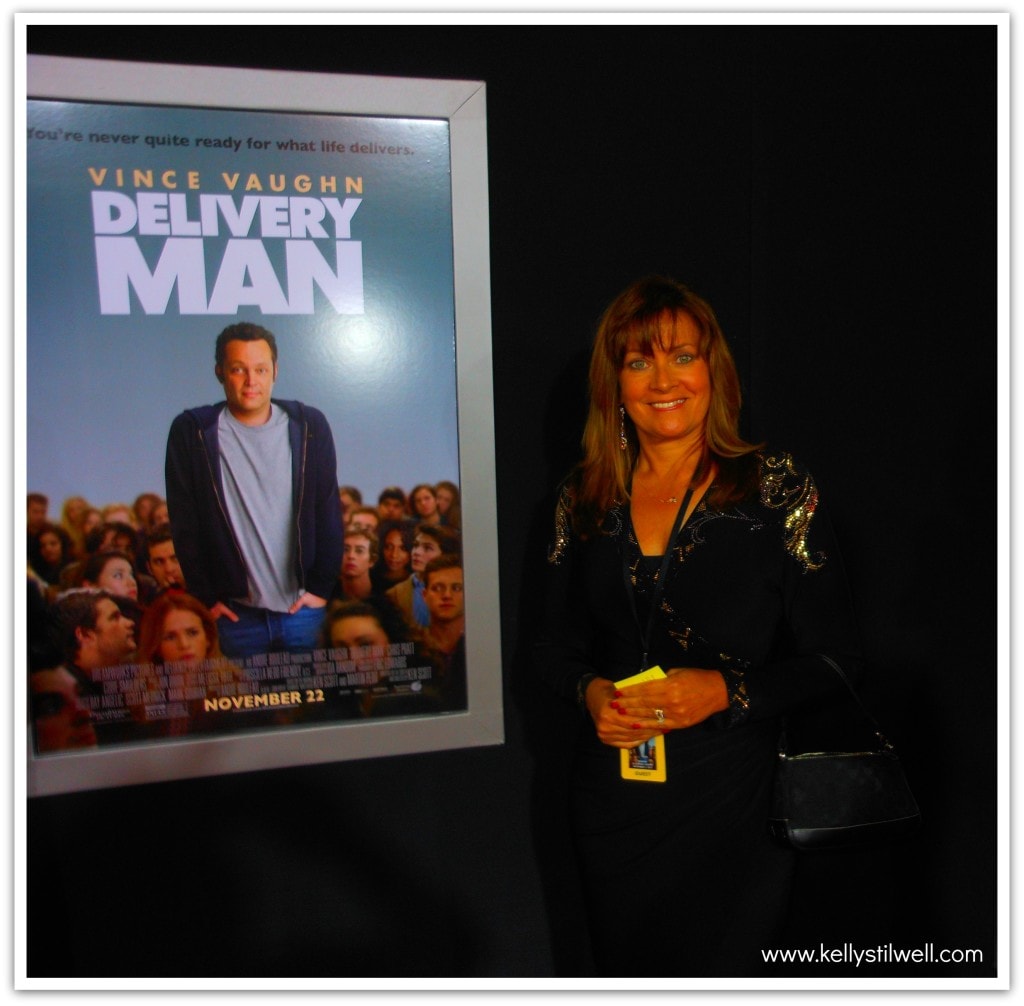 Contact Inspirations Salon & Day Spa when you're visiting the Sarasota Florida area. In case you didn't know, Siesta Key Beach, just down the street from Inspirations, has been voted the number one beach in the country over and over again. It's a fabulous place for a vacation, with or without kids! The white sand beaches will revive you and give you just the vacation you need. But don't go without that mani/pedi! Stop in to see the team at Inspirations Salon & Day Spa on your way!
Inspirations Salon & Day Spa is located at 1740 Main Street Sarasota Florida. You can get directions right from their website.
You can contact them at 941.906.8686. You can also keep up with Inspirations Salon & Day Spa on Facebook!
I'd love to hear about your experience at Inspirations Salon & Day Spa. Please share in the comments below if you visit!