InnovAsian Cuisine contacted me last month to see if I might be interested in helping them introduce their frozen Asian food to my area. Based in Tampa, Florida, they had recently entered the South Florida market, featuring their products in Publix and Walmart.
They suggested I have a block party where they would come in with a truck and serve my neighborhood. I told them we had put on block parties before, and I thought it might be fun. However, if I were to invite my whole neighborhood, it could be over 100 people.
They said they thought it would be great to invite everyone. Seriously?! I was thrilled! The menu would be Sweet & Sour Chicken, General Tso's Chicken, and Chicken Fried Rice. They would also bring fortune cookies for dessert! Yum!
I spoke with a few of my amazing neighbors and asked for help. My friend, Anne, has done most of the planning for parties in the past. Thanks to her, we have an email list.
My next-door neighbor, Margie, added a bunch of new people to the list and made up a flyer which we handed out door to door. We followed up with a couple of emails reminding neighbors to BYOB and chairs, and we were on our way! Within about a week, we had almost 100 people coming!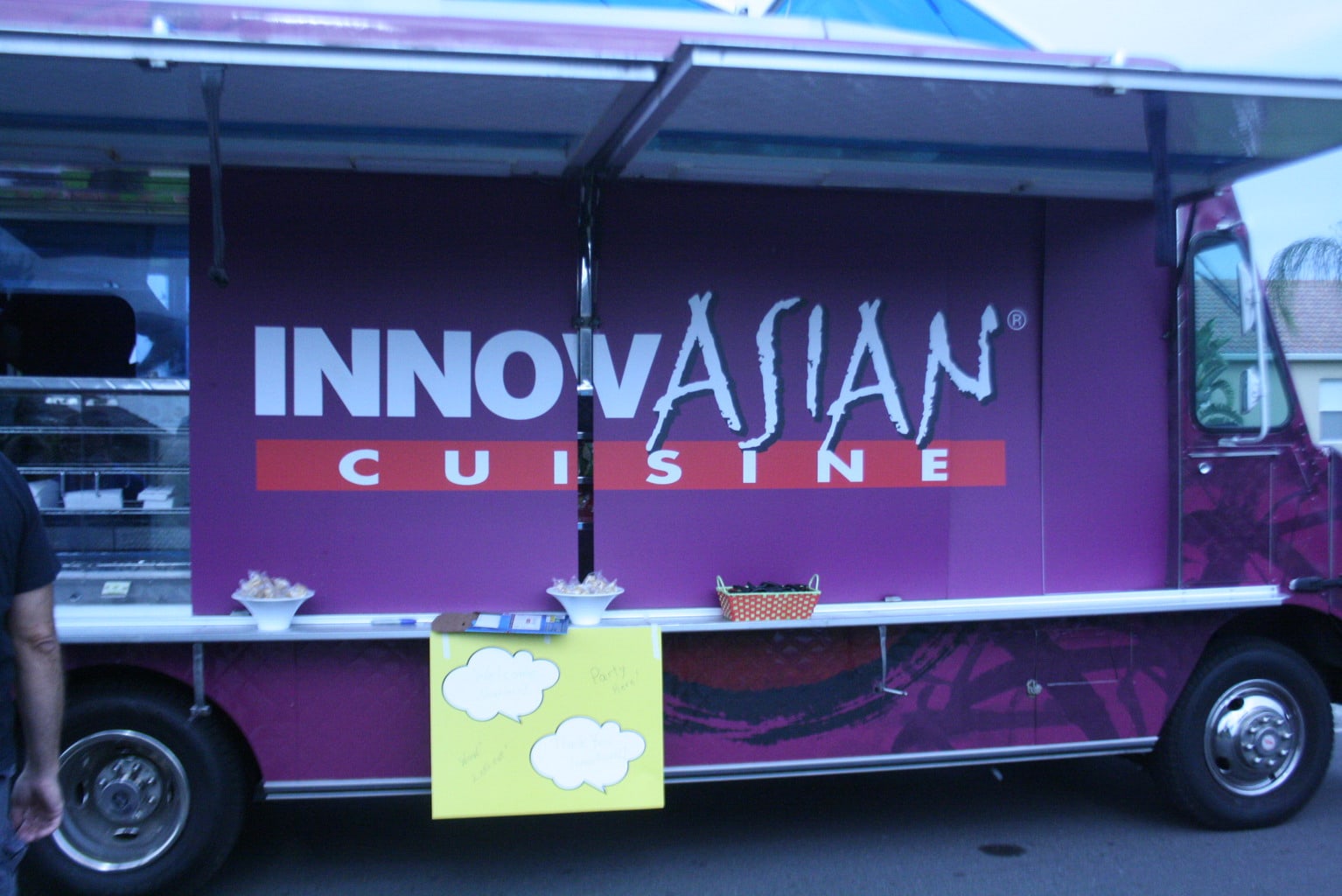 At about 4:45 on a Saturday afternoon, the InnovAsian truck rounded the corner onto my street.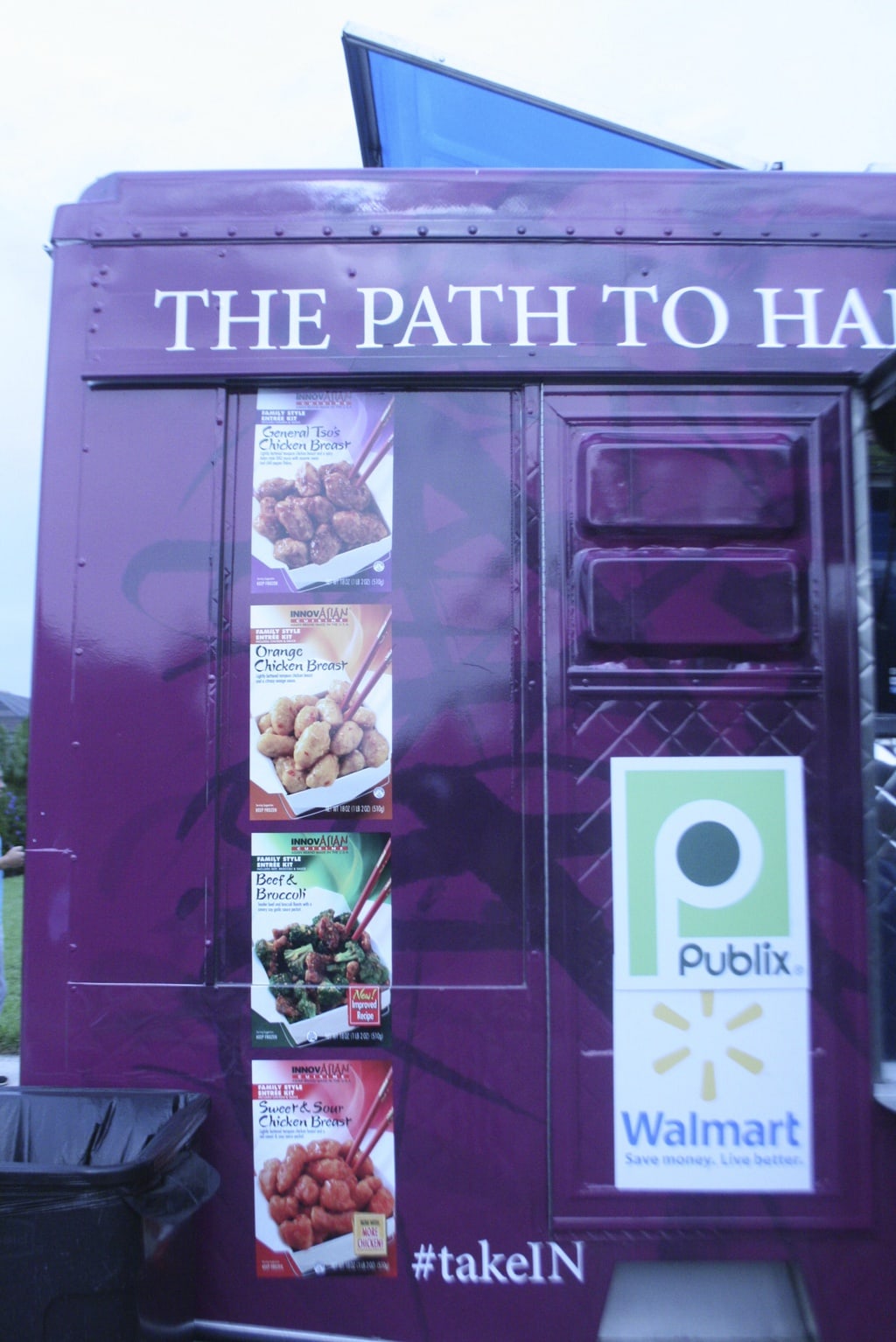 Within a few minutes of their arrival, it started to rain. As little rain as we get, I hate to complain about it! Fortunately, by about 5:15, the rain stopped. Margie and I were excited to welcome everyone!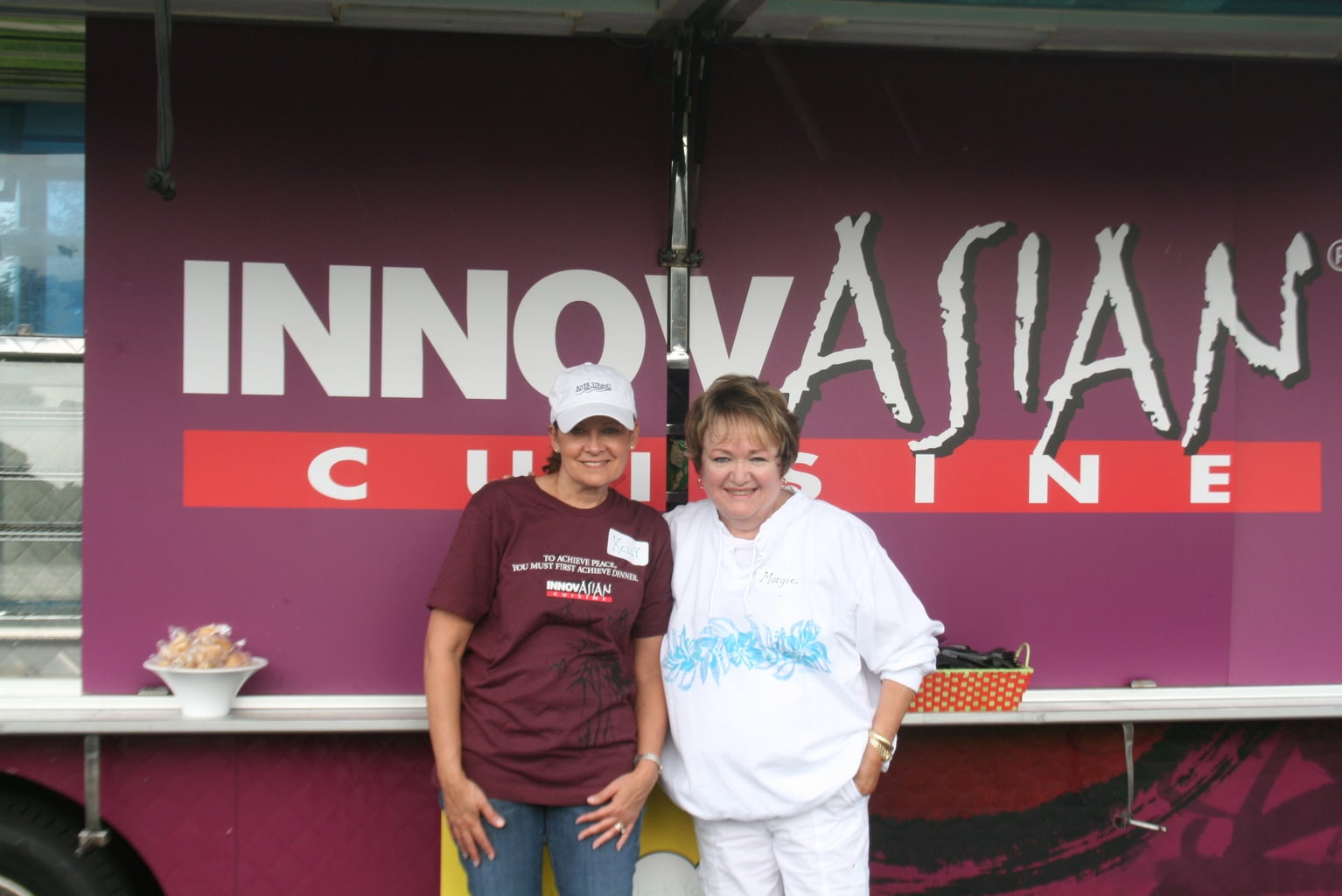 Don't you love the slogan on the T-shirt they gave me? "In order to achieve peace, you must first acieve dinner" I don't know about your house, but that sure is true in mine!
It was a beautiful evening and most of my neighborhood came out to the party. InnovAsian gave us each one of those Chinese food "take-in" containers filled with Chicken Fried Rice, General Tso's Chicken, and Sweet & Sour Chicken.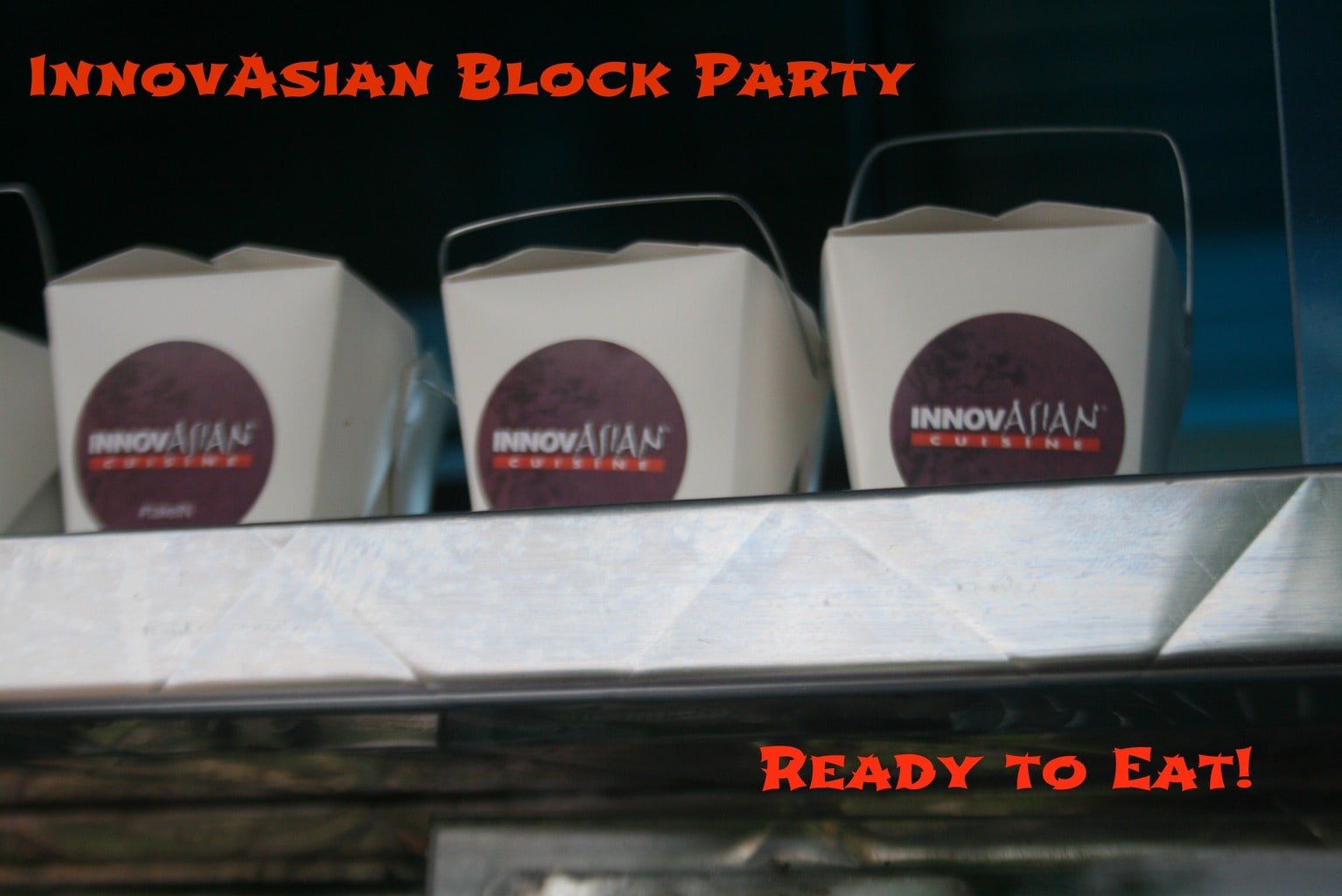 People walked right up to the window to get their food. I think everyone thought it was fun!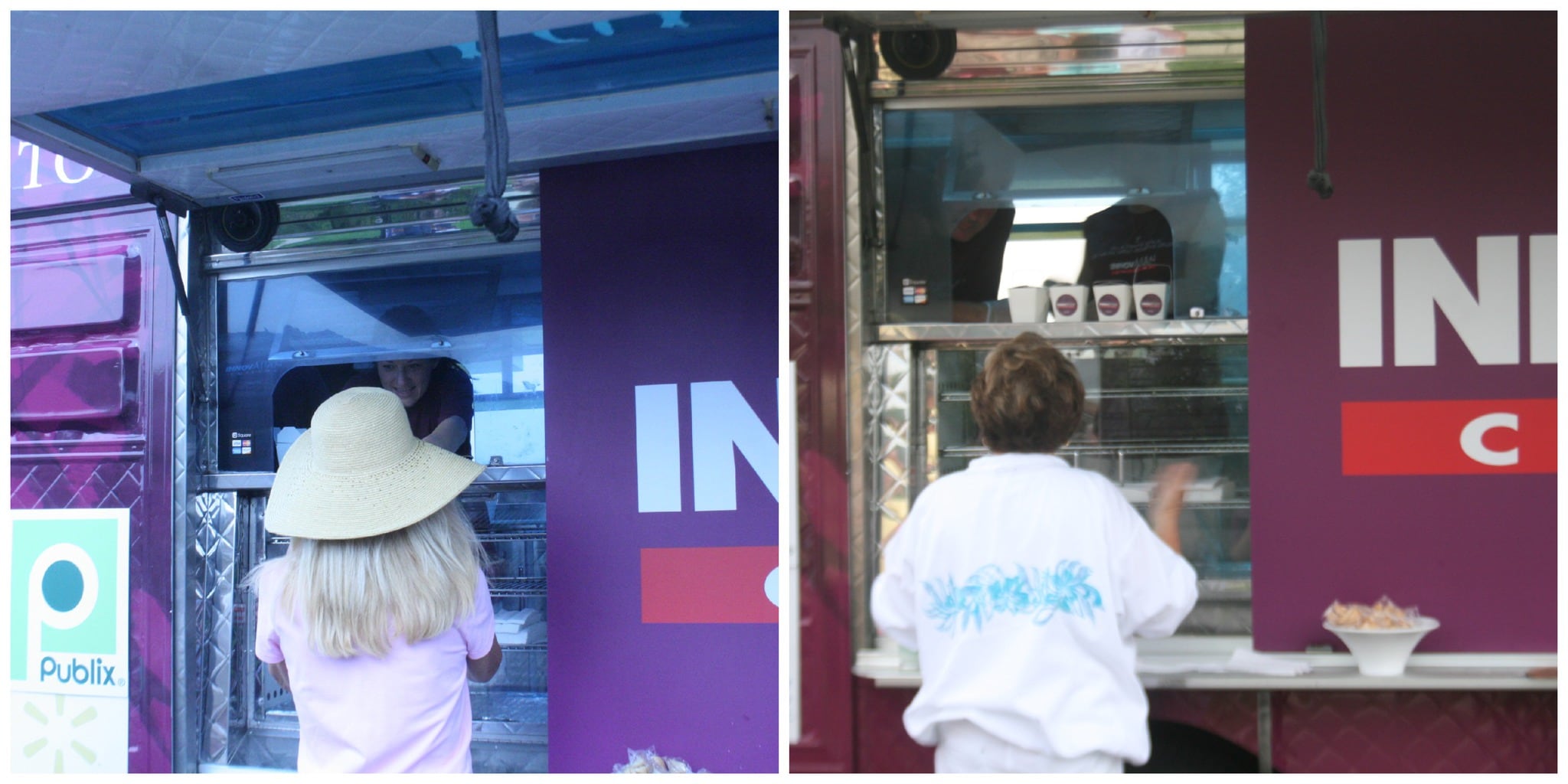 Both of my girls loved the food and I've already purchased some at Walmart. It's so convenient for lunches! The General Tso's Chicken has a little spiciness to it, but not too much. I heard a lot of comments about it being spicy, but they were all positive. Everyone I spoke to said they would be buying InnovAsian products and were looking forward to trying the other varieties.
We had a great time hanging out and eating while getting to know one another better.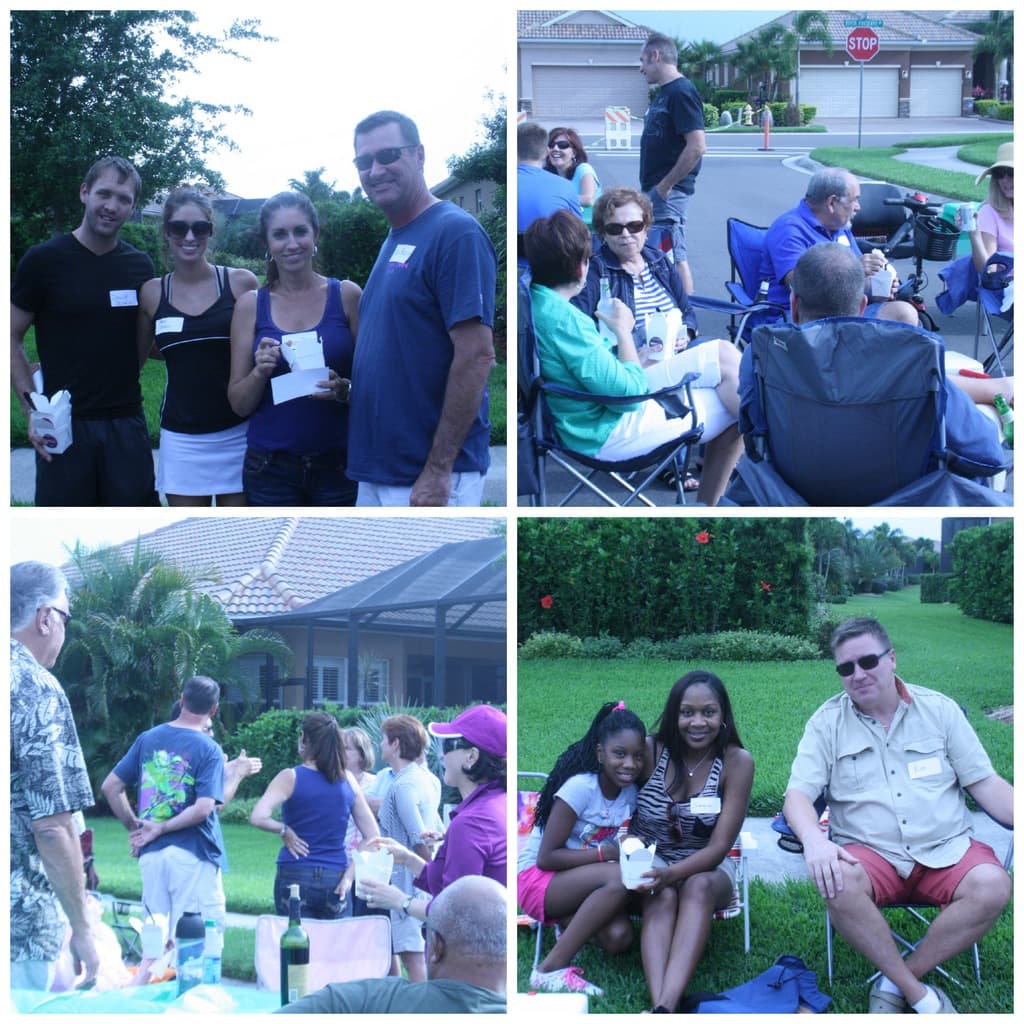 I live in such a great neighborhood. I've never lived in a community where I have had this many friends!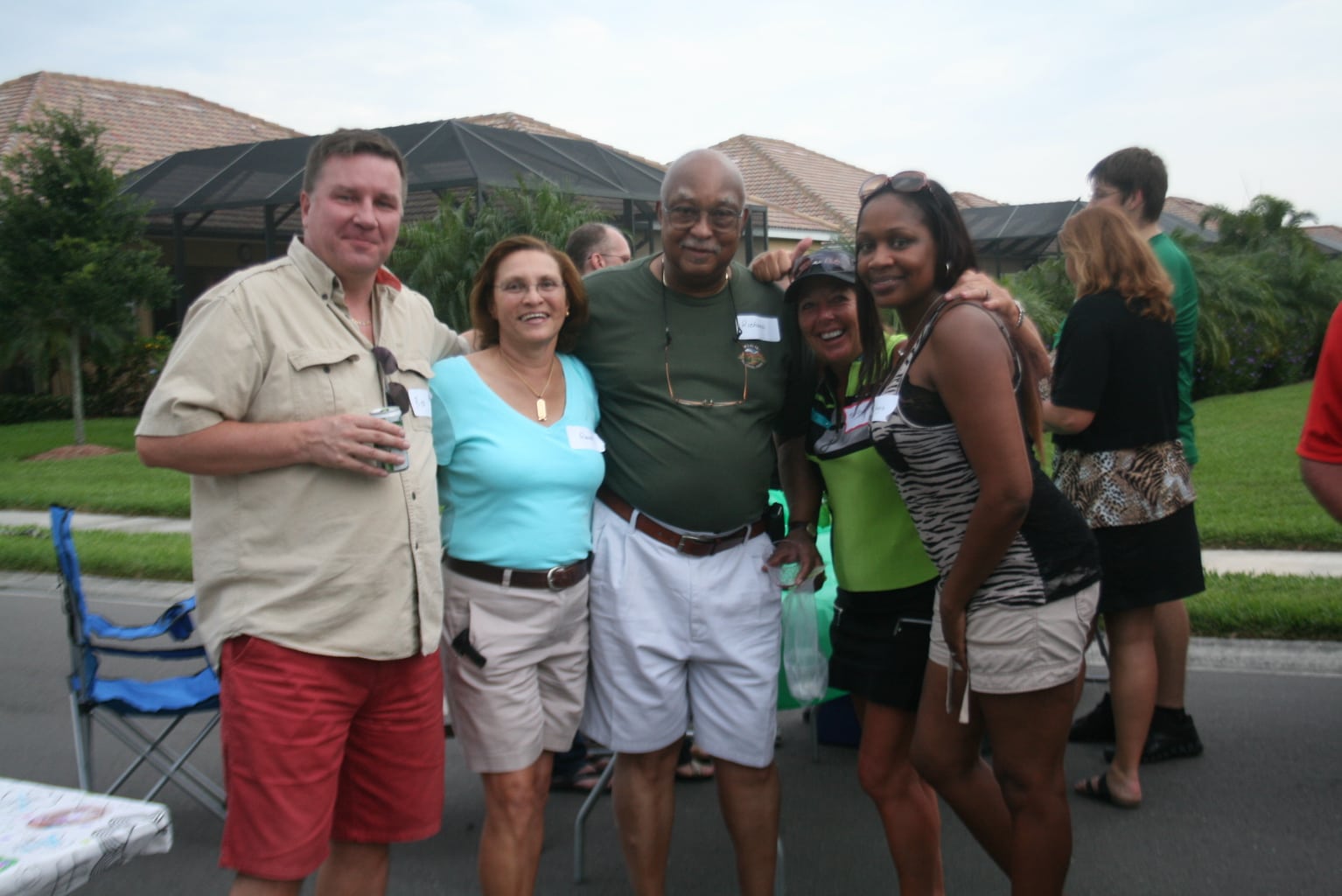 The kids had a great time, too! I think everyone really enjoyed coming out and socializing.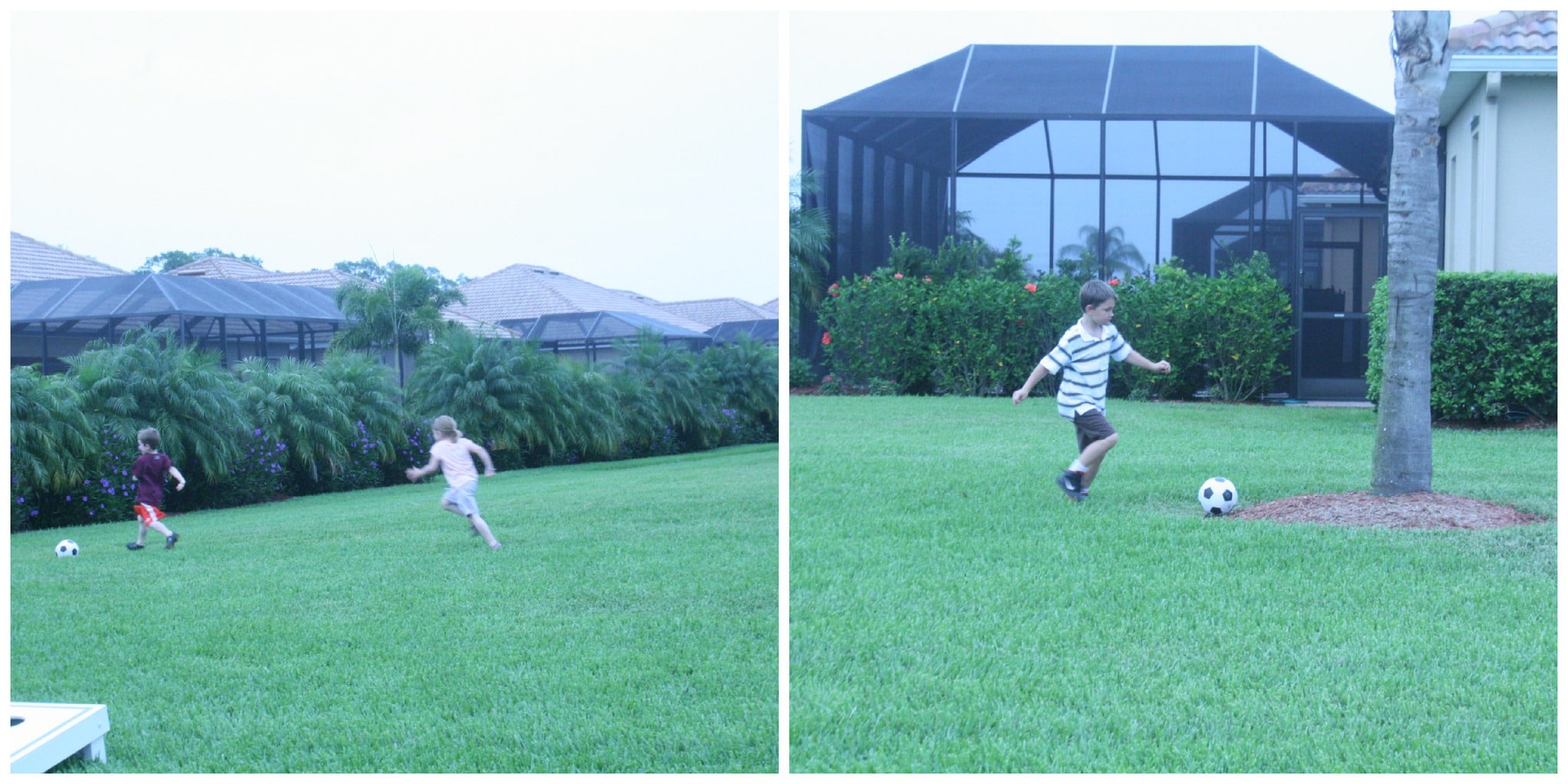 Unfortunately, my husband was scheduled to play on our church worship team that night, and couldn't come to the party. I did bring home a container of food for him. I had purchased a box of the Chicken dumplings, so I prepared them for him, too.

My girls and I also each had one of the dumplings, and they were fabulous. I also bought a box of sticky rice, which I can't wait to try. The company has so many different products it's hard to choose! 
We had a great time! Thank you, InnovAsian, for introducing us to your fabulous line of Asian food dishes!