Valentine's Day is the perfect day to spread love, whether with a card, a phone call, or even an old-fashioned letter. Remember those?
We used to write on beautiful stationery, put it in an envelope, and put a stamp on it. Then we would either take it out to the mailbox on our street or find a local mailbox.
How exciting it was to get a piece of mail! I wonder how many Valentine's Cards are handed to the recipient versus mailed today?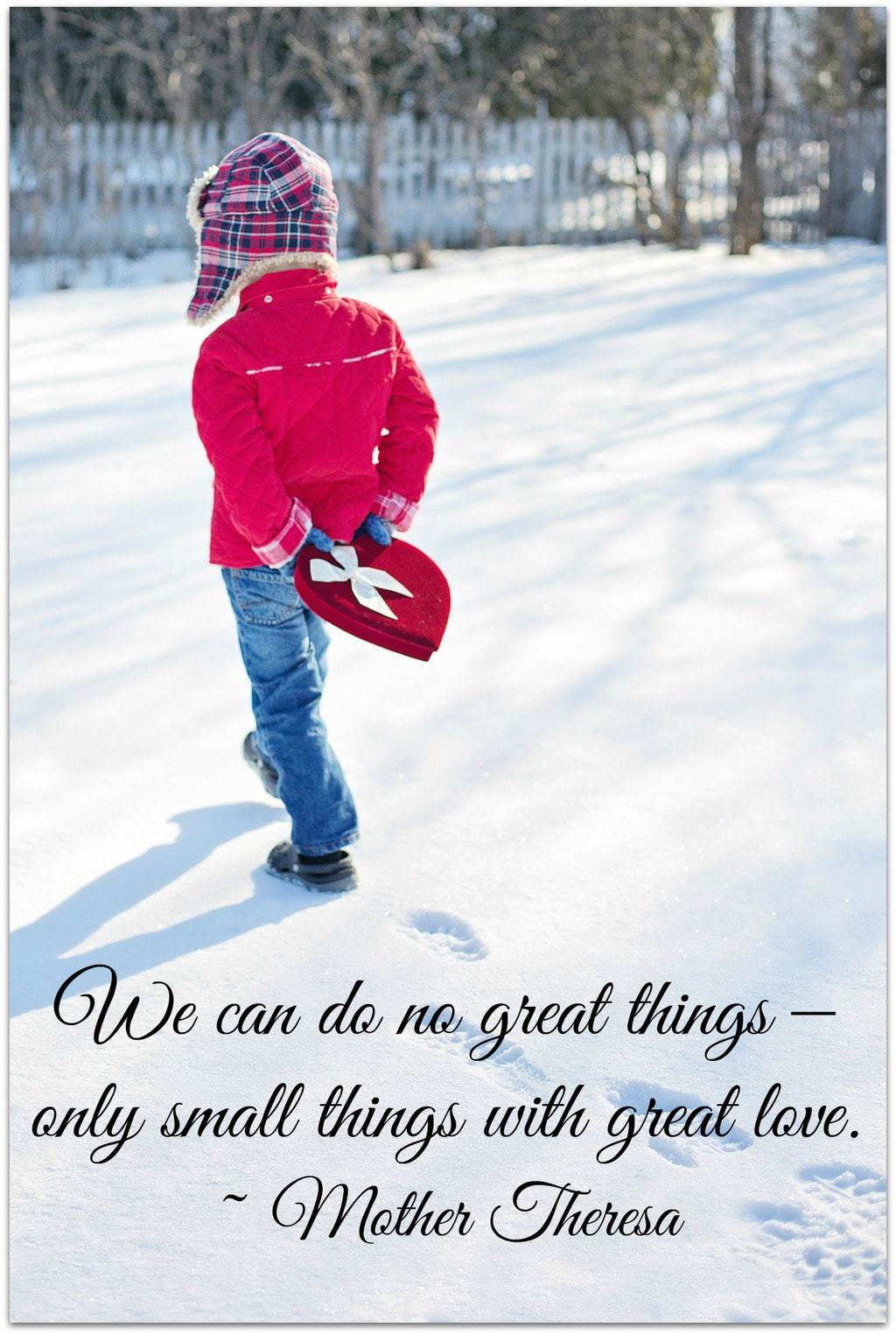 I may be in the minority, but I still love writing letters. I send postcards to my kids when I'm traveling, send thank you notes, and this year I'm also sending Valentine letters to my World Vision sponsored children.
I've been a World Vision sponsor for about 15 years, and it brings my family so much joy to be able to really see we are making a difference.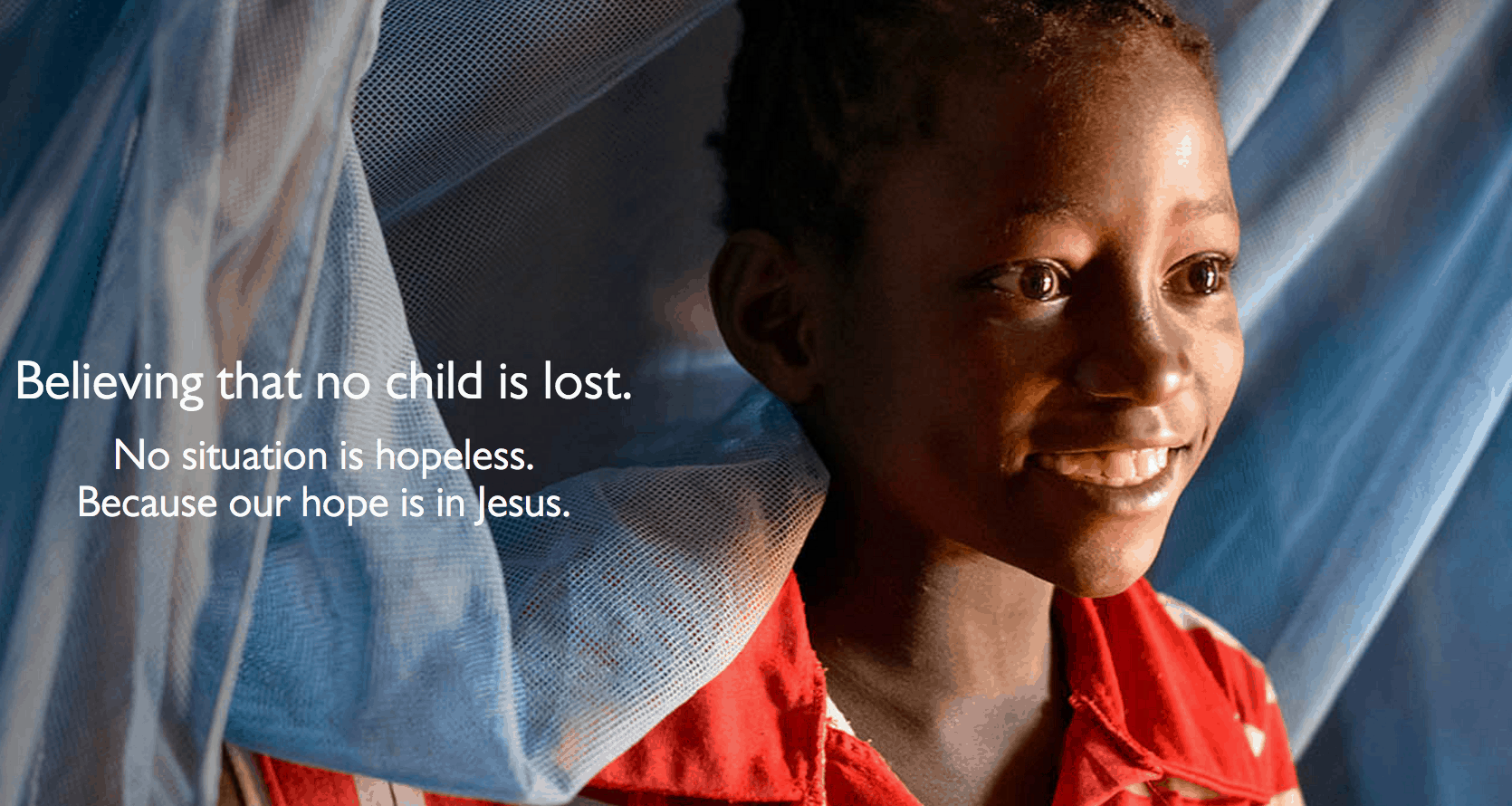 World Vision is a global Christian humanitarian organization that serves all people in need, regardless of religion, ethnicity, or gender.
I was at a concert and saw a World Vision table, so thought I would check it out. My husband and I decided to seek out a child the same age as our daughter, who was 5 at the time.
We picked out the sweetest little boy, and later found out he had a sister who we also sponsored. We exchanged letters, photos, and even sent small packages with toys, colored pencils, and paint with water books.
Small gifts like these are huge blessings to kids who have so little. We sponsored Tola and Rina for many years until their community was self-sufficient.
What a wonderful day that was! I can't part with our letters though their community no longer needs World Vision's help. By the way, see the t-shirt Rina is wearing?
I sent that to her. And you may recognize that sticker from Clifford the Big Red Dog. They both loved sticker books!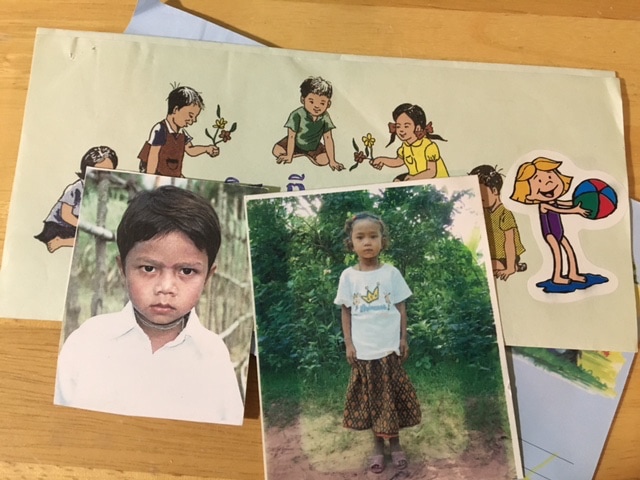 Instead of stopping our sponsorship when Tola & Rina's community no longer needed help, World Vision offered to send us two more children who were in need of a sponsor.
Since then we have sponsored several children in other communities that became self-sufficient. It simply means the program is working. World Vision partners with a community for 15-20 years.
They learn about the needs and concerns of each community and then teach them how to become self-sustaining. Once the community gets to that point, World Vision moves on to the next community in need. It's such an incredible program, and the best investment we've ever made.
Many people don't realize that you actually develop a relationship with your sponsored children. I can tell you from experience...we do!
Their photos are on our fridge, and we pray for them to remain healthy and growing spiritually, knowing the love of Christ. Below is one of my favorite drawings. They are all keepers!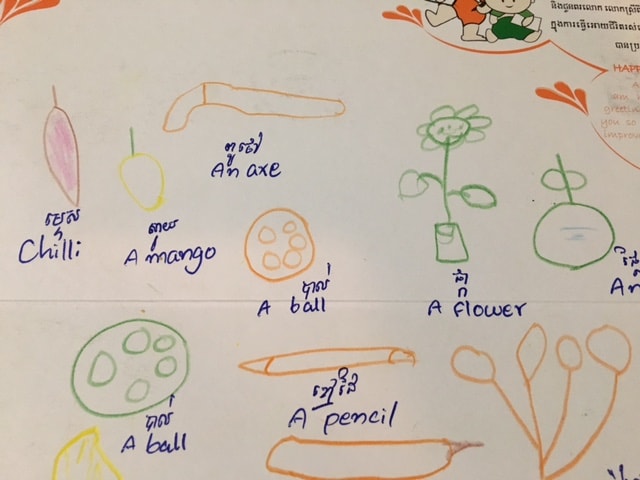 Currently, we sponsor a sweet boy named Soeut from Cambodia. He's just 9 years old, and he loves creative arts. My girls are both artists, so they have that in common.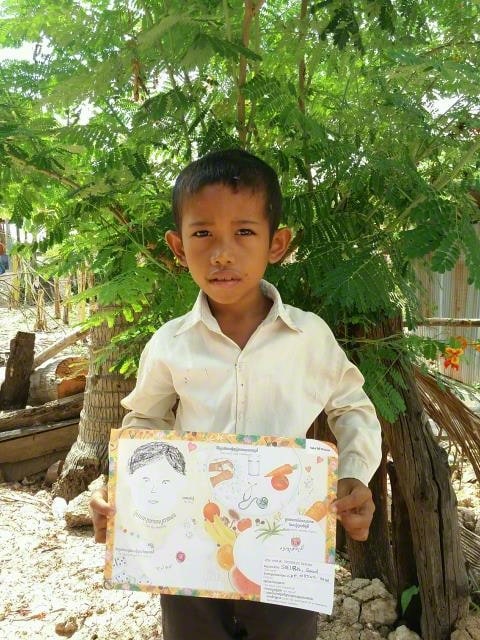 Soeut lives with his parents and has no siblings. His parents are both farm laborers, and providing for the family is a struggle for them. Soeut's favorite subject is math. Who knows what he might become one day if given the chance?
We also sponsor a precious little girl named Saranija who lives in Sri Lanka. She's 7 years old and loves to play house. 
Saranija lives with her parents and sister. Her dad is a daily wage earner, and it is hard for him to meet the family's needs on the little income he brings in.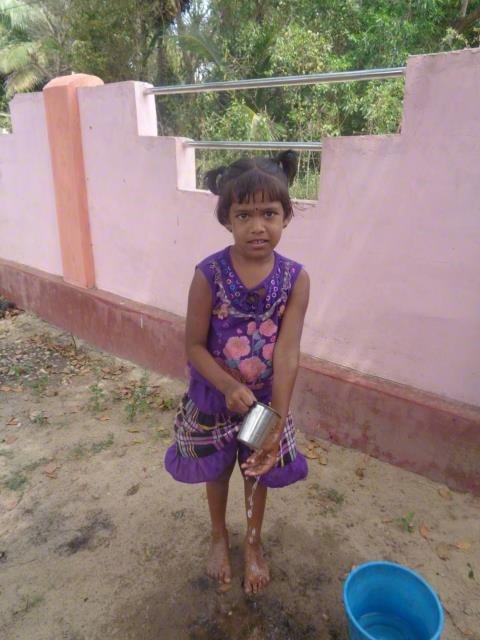 The small amount we give each month helps take care of Soeut's and Saranija's schooling, healthcare, and other needs.
Because we've been sponsors for so many years, we've seen the program at work. That's why we will continue to share our blessings with these families in need. It's also wonderful for our children to see the importance of giving back.
Having relationships with these children in other parts of the world makes our planet seem just a little bit smaller.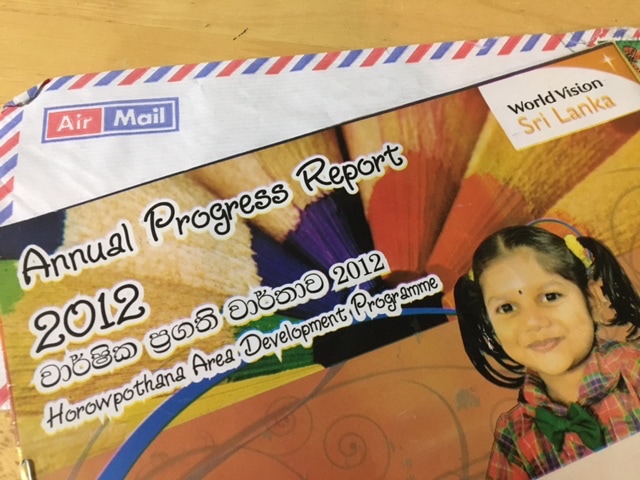 If you're curious about how sponsorship works, I invite you to prayerfully visit the World Vision website.
Look through the lists of children that need sponsors. There are so many from all over the world. Maybe one of those photos or stories will speak to you like they've spoken to us.
If you haven't picked up something for your spouse or significant other, why not consider sponsoring a child?
How much fun would it be to share with your family that today you decided to bless a child in need? I think you'll find it to be a life-changing experience for your family, and just might bring you closer together, too.