I was recently contacted by Garlic Gold to ask if I would be interested in trying their products. As a garlic lover, how could I say no?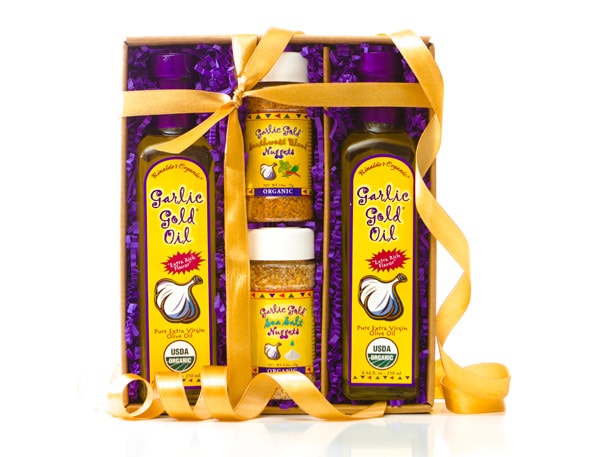 Garlic Gold is a line of organic garlic, oils, vinaigrettes, and seasonings all made by hand in a certified organic kitchen in Ventura, California. I love that sustainability and integrity are really important to this company.
I was sent a package containing the Garlic Gold garlic, Garlic Gold Olive Oil, Garlic Gold Meyer Lemon Vinaigrette and a variety of seasonings including Garlic Gold Nuggets, Sea Salt Nuggets, Parmesan Nuggets, and Italian Nuggets. The Nuggets are simply a crunchy and delicious garlic condiment.
The day I received the package of products, we decided to sprinkle it on our pizza. Oh my word. This stuff is good. Really good! The crunch is amazing on salad, too!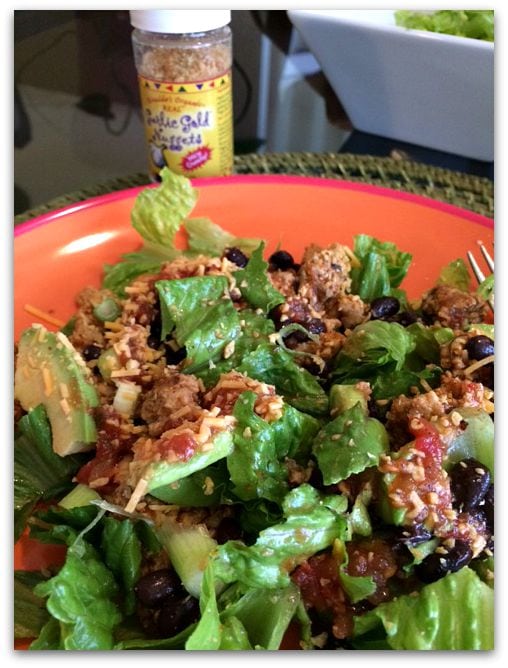 I had a new recipe I wanted to try out tonight for meatloaf patties. We love burgers, and we also love good meatloaf. This recipe is a cross between the two, with chopped onion and carrots, egg whites, and ketchup mixed into the hamburger. I started with delicious Garlic Gold Oil, which is garlic-infused organic extra-virgin olive oil. Let me tell you, when it starts to warm, your kitchen will smell heavenly.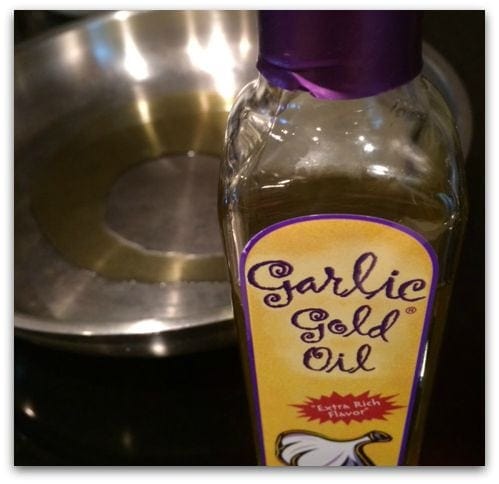 The meatloaf patties turned out great, and we had homemade mac and cheese and green beans on the side, both with a sprinkle of Garlic Gold Nuggets.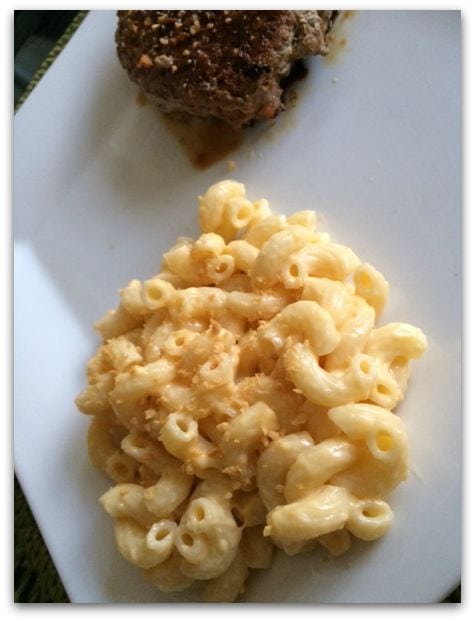 So good on veggies and meat!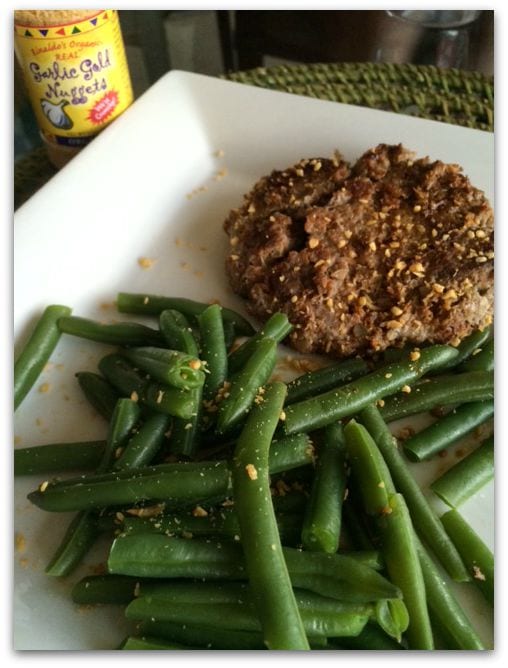 I'm going to have to order the Southwest Garlic Gold Nuggets as we eat a lot of Mexican food. I'm thinking about how delicious it will be on tacos, fajitas and quesadillas.
The company has several other products I can't wait to try, like their Balsamic Vinaigrette and Red Wine Vinaigrette, as well as the Herbs de Provence, which is one of my favorite seasonings.
Garlic Gold products also come in packages, so you can get a bit of a discount when ordering that way. The gift packages are really nice, too, and priced better than comparable products I've seen in stores. Though I'm not sure there really is a comparable product now that I've tried it.
We are all hooked on the crunchy Garlic Gold Nuggets! We're trying it on everything. I put it on an omelet last week and it was really delish! My youngest wants to try it on ice cream, but I think I'll draw the line there!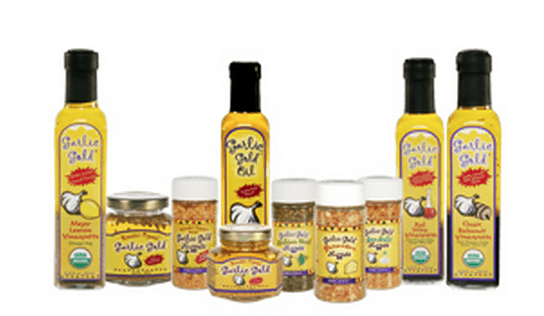 Ready to try these amazing products yourself? I've been given a 20% off discount code for my readers! Just use code AFKELLY to get your discount when you order anything from Garlic Gold.
These USDA certified organic products go great on just about anything including salads, pastas, pizzas, chicken, beef, veggies, etc. Great gift for chefs, family members, teachers, coaches, anniversaries, etc.
Come back if you try these products and let me know your thoughts! We really love them and I know you will, too!