I found Zulily about a year ago, and it's one of my favorite sites for gift giving. They post specials on a daily basis, and you can find amazing deals if you take a minute each day to look. As I know we are all Christmas shopping (or at least thinking about it!) I thought I would share the deals from Zulily today. Be sure to subscribe so you'll be notified each day, too. I love that you can "click on the heart" each time you see something you love, so you will be notified when that brand has a special! Here's what's hot today: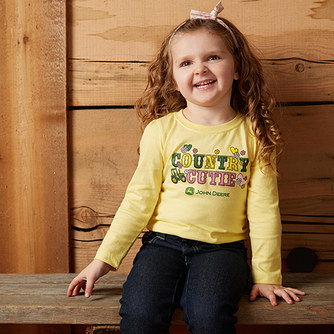 John Deere Kids clothing is so cute! You undoubtedly know the John Deere name for adult clothing, like boots, but I'm betting you didn't even know they made clothes for little ones! You know you can trust John Deere. They've been around since 1837! Check out John Deere on sale at zulily!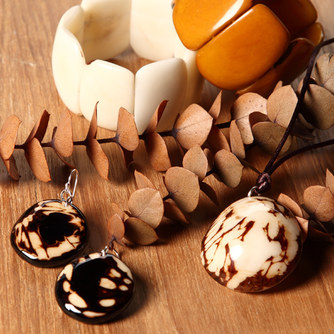 Who on your Christmas list loves jewelry? You'll find such pretty pieces at Nuna, and the prices are pretty awesome, too! NUNA's pieces are inpired by sisters Carla and Paola Vargas with the idea that women can wear beautiful, fashionable jewelry that is also made from organic and handmade materials. NUNA supports fair trade and works with South American artisans to provide economic support and sustainability through their production. So, you give a gorgeous gift, and help support the artisans. Win-Win. See what you can find from NUNA on sale at zulily.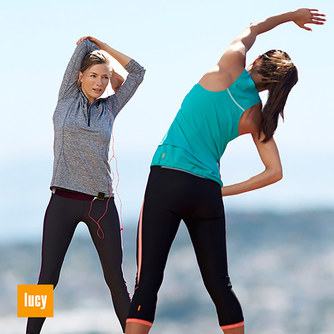 Each piece of lucy activewear clothing is created to flatter you, your life and your passions. Developed by women who enjoy the very activities the clothing is designed for,  whether yoga, running, training or travel. Combining high-performance technology with a mindful fit and flawless look, lucy's innovative apparel and accessories are ready to work hard, just as you do. Check out lucy on sale at zulily.
I'd love to hear what you think about Zulily! I don't share deals with you that often. Want to see more? I want this site to give you what you are looking for when you visit, so please give me your feedback! Thank you!