I feel like you can take whatever challenge is thrown your way, and you can wallow in it or turn it into something. ~ Scott Silveri
While I was in LA a couple of weeks ago for the MOANA world premiere, I was also invited to visit the set of ABC's new hit series, Speechless. I adore Minnie Driver, so getting the chance to meet her and the some of the other cast members was so exciting.
We started the interviews with Scott Silveri, creator and Executive Producer of Speechless.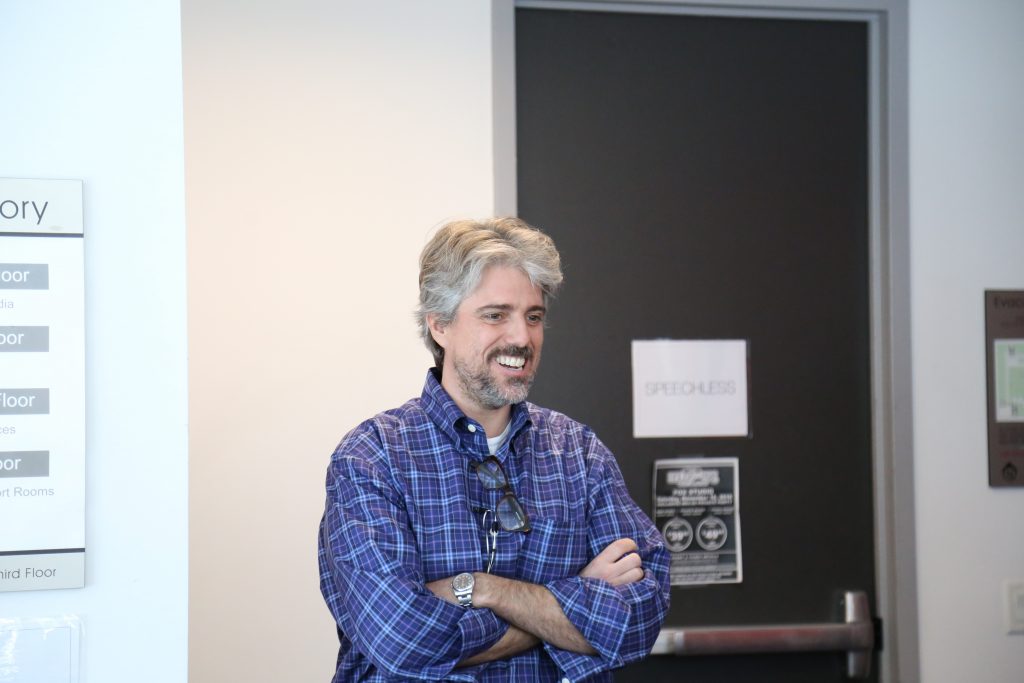 You may not know Scott's name, but you definitely know his work. His earliest credits were NBC's "Mad About You" and "Friends," where he rose through the ranks to executive producer, receiving the Emmy award for Outstanding Comedy Series. Scott has personal life experience that influenced his decision to create Speechless. His brother has Cerebral Palsy. Which led us to our first question:
How did his family react knowing he was going to write a show based on his experience?
Silveri: They were really incredibly supportive about it. I made it clear from the beginning to them, as I try to make clear to anybody else, this is not their story. This is not my story or my brother's story. What's important to me is to capture a couple of elements about the time we had growing up. And they were very, very supportive about that. I think choice is very important in how you live your life.
I feel like you can take whatever challenge is thrown your way and you can wallow in it or turn it into something. Let it define you or have it make you a better person, more fun person, more interesting person. You can curse the heavens or you can band together and make it work. And that's what my mom did. That's what my dad did. And I wanted to celebrate that at every turn. This is intended to be a love letter to my mom and my dad.
 This is not a documentary about my childhood, but it really is meant to be a loving depiction of the choices I celebrate. And I asked permission. I did not wanna get in trouble for this. [LAUGHS] Like this would make for a lotta bad Thanksgivings and Christmases. [LAUGHTER] The great thing that I got back from them when I first showed them was not flattery or vanity. Like, 'Oh, there's gonna be a famous actress playing a version of me.' The great thing about their response to it was, 'Oh, it's gonna be a family like ours on TV, and that's fantastic.' Because so much of the experience of families like ours was just feeling invisible, you know, not being heard.
And I don't think that's unique to disability, but it's certainly the experience of a family with somebody with a disability. It's like people either stare or ignore, and they found it refreshing to have a story like ours told. 
We wondered if they had to make any changes to make it more network ready. This was something new.
The network was actually supportive of what we wanted to do. There's a difference between Micah's character, JJ, and my brother in real life. My brother's condition is a little more significant. And I wanted the character to be a lot more back and forth. That was my choice. That wasn't them laying the hammer down and saying, make it lighter or make it funnier or make it anything different. I just thought in a world where you have six characters in a family, you want a lot more give and take between them. I never wanted JJ's character to seem like a prop. I wanted him to be active, and this made it easier to be active.
And when I was thinking about the JJ character, the criterion that I kept coming back to was, 'is this a character that would exist on TV independent of a disability, independent of the wheelchair? That was the litmus test. But if it was simply defined by a wheelchair, that's telling a story I didn't wanna tell.
Micah Fowler is absolutely spectacular on the show, so we had to ask, when did he know Micah was the right actor for JJ?
The second I saw the tape. We did a wide search. And there was a funny thing that happened with the casting director, Susie Farris - she doesn't sell it too hard. With Micah, she said this is the one. We're done. I'm sending you a tape. [CHUCKLES] You're gonna like it or I'm gonna quit.
You know, I write words. It's a challenge for us thinking for the best way for him to express himself without them. It's a challenge for him making this stuff work, being present in the scene without lines. But he did it from day one.
We were all in agreement that we love the relationship between Kenneth and JJ. How did that relationship come to be?
They just hit the ground running. In the early iteration of the script, there was no Kenneth. JJ spoke through a computer. We cast Kenneth first. Cedric Yarbrough was the first one to sign up on the show. God bless him. I don't know why he did. [CHUCKLES]
We are SO glad Cedric signed up, too, because he is awesome on the show! He took time for a photo with our group.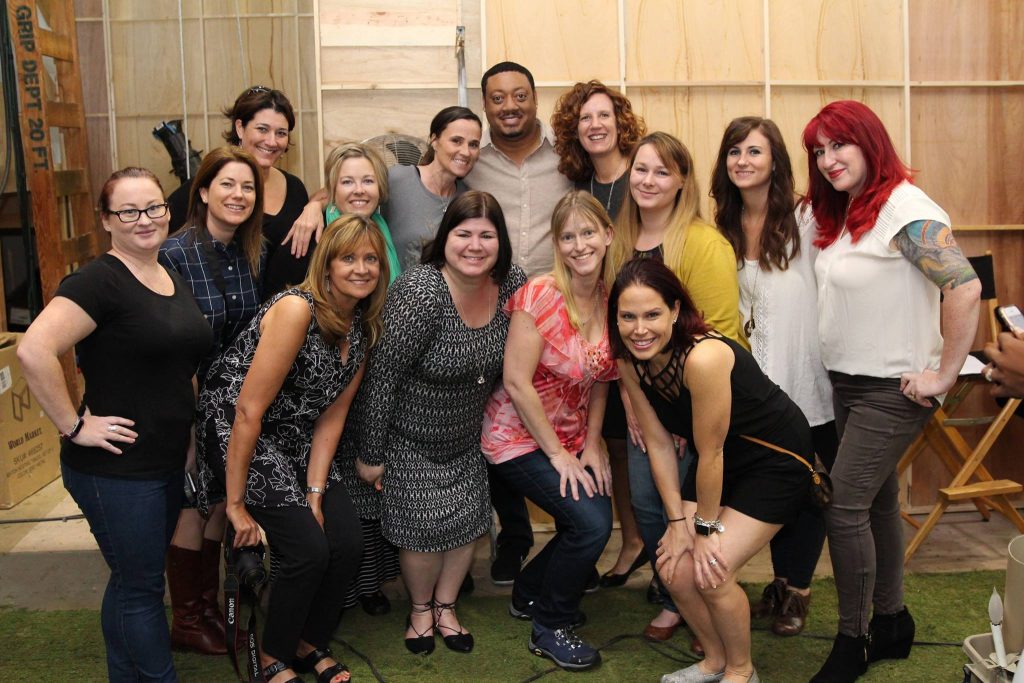 We are never really sure when we are invited to visit sets who will be available for interviews. It could be a day when only a couple of actors are scheduled for filming. We were really lucky on this day as Minnie Driver, John Ross Bowie, Micah Fowler, Mason Cook (Ray Dimeo), Kyla Kennedy (Dylan Dimeo), were all on set, along with Cedric Yarbrough.
Minnie Driver has been one of my favorite actresses since I saw her in Good Will Hunting, where she went on to earn Oscar and Screen Actors Guild nominations. John Ross Bowie is best known to TV audiences as Barry Kripke on "The Big Bang Theory." Confession: I've never seen the show! Most of the other bloggers were saying they love the show, so I have some catching up to do! Both Minnie and John were so easy to interview. They are obviously both very excited about the show.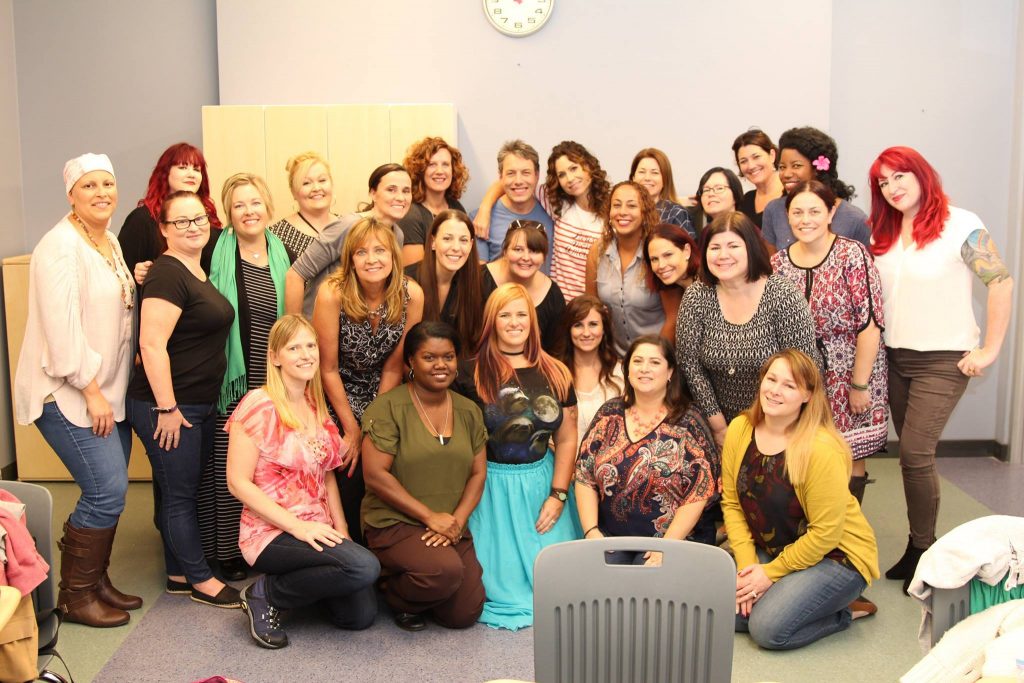 Mason and Kyla also took time for photos.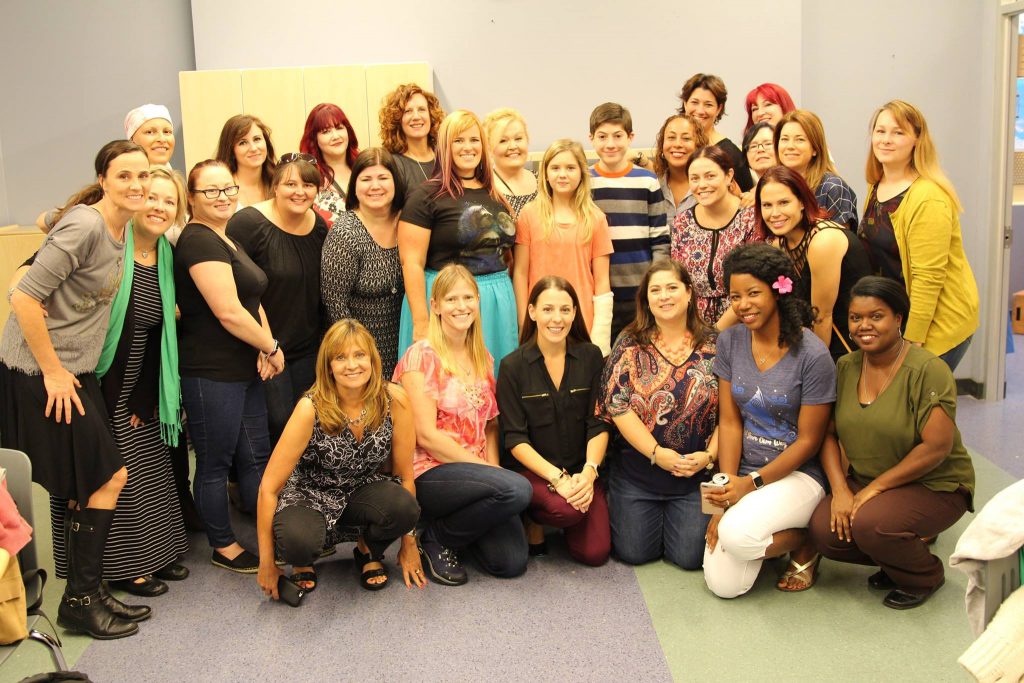 We also had a few minutes on the set. It's always exciting to be able to see where a show is filmed. The living room, where most of the action takes place...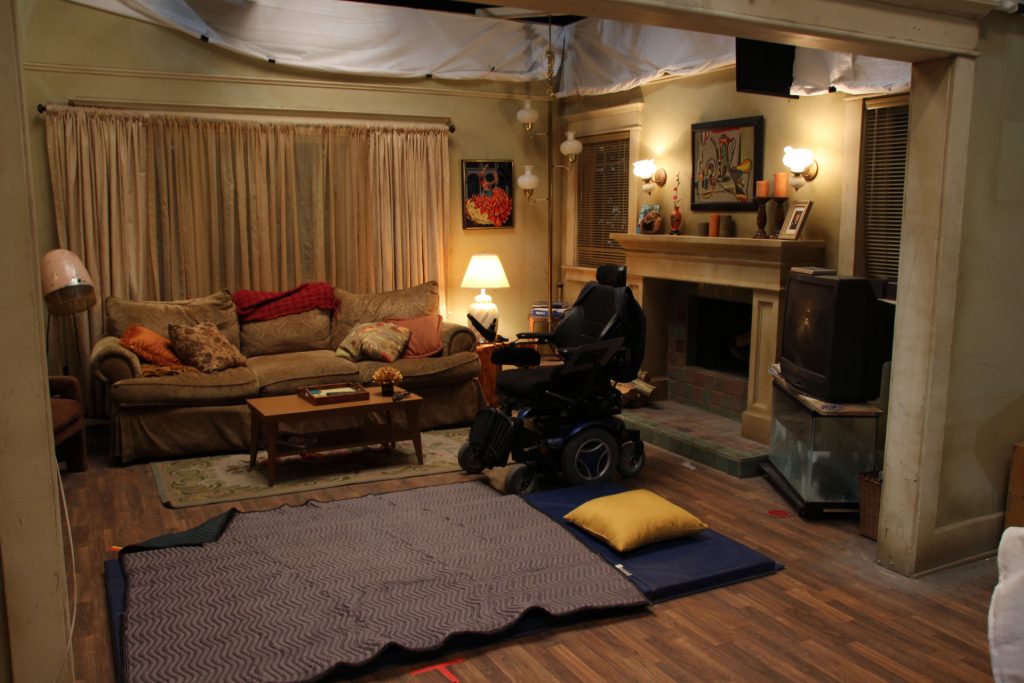 The infamous TV aquarium stand...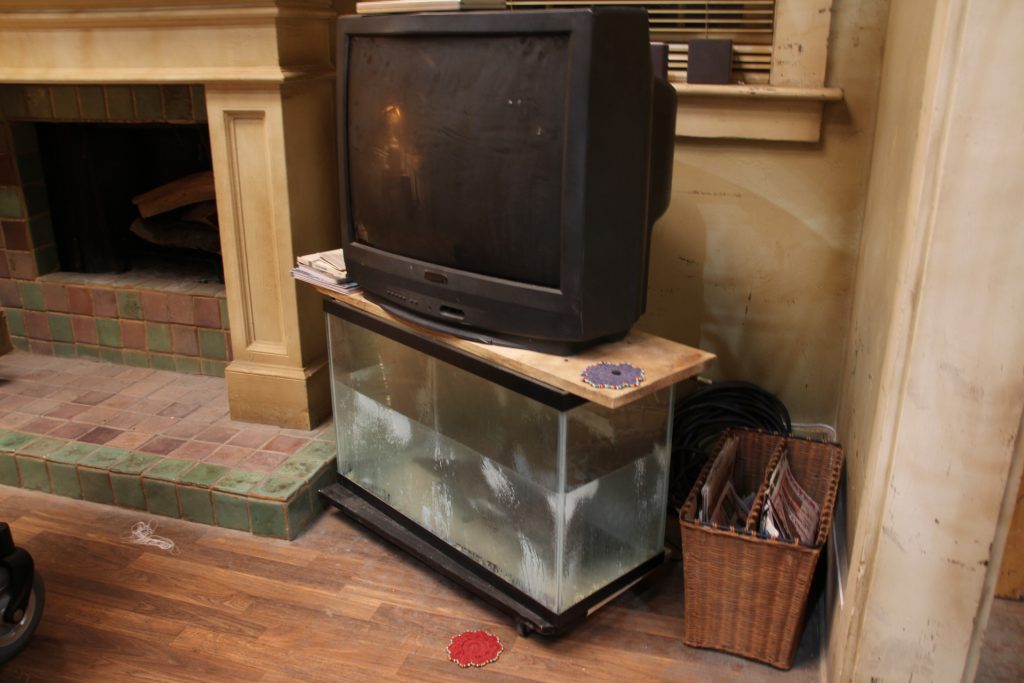 The "wall"...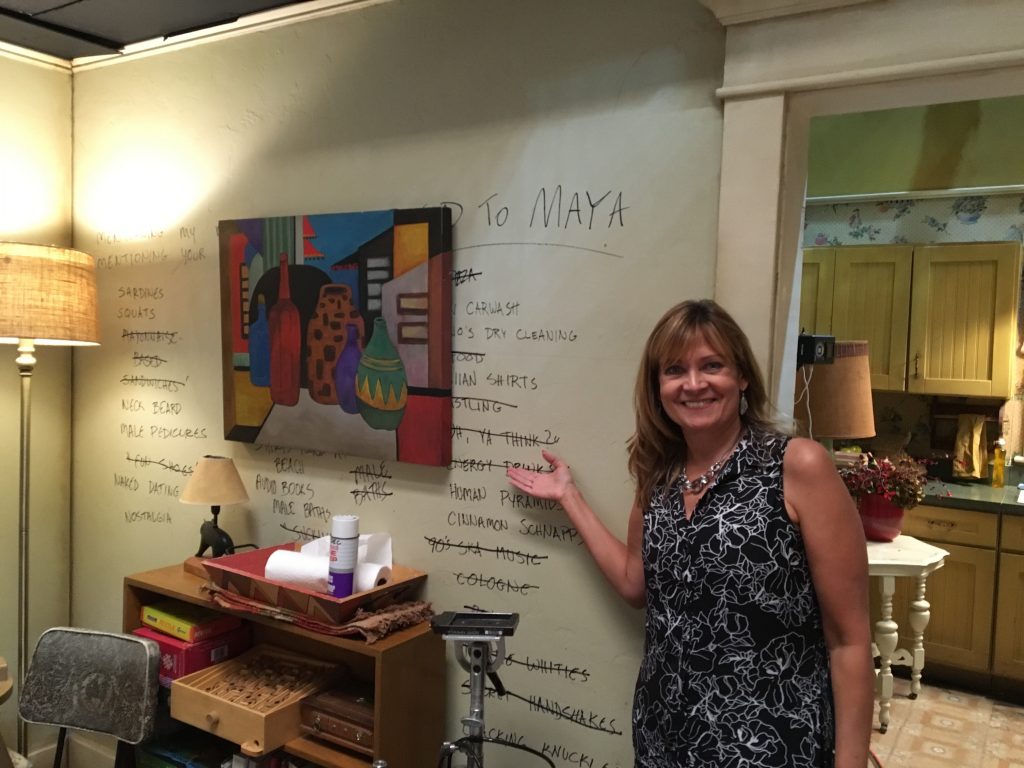 This really is one of my favorite shows right now, and the episode airing tonight is SO good! JJ is an amazing actor and was so sweet when we met him.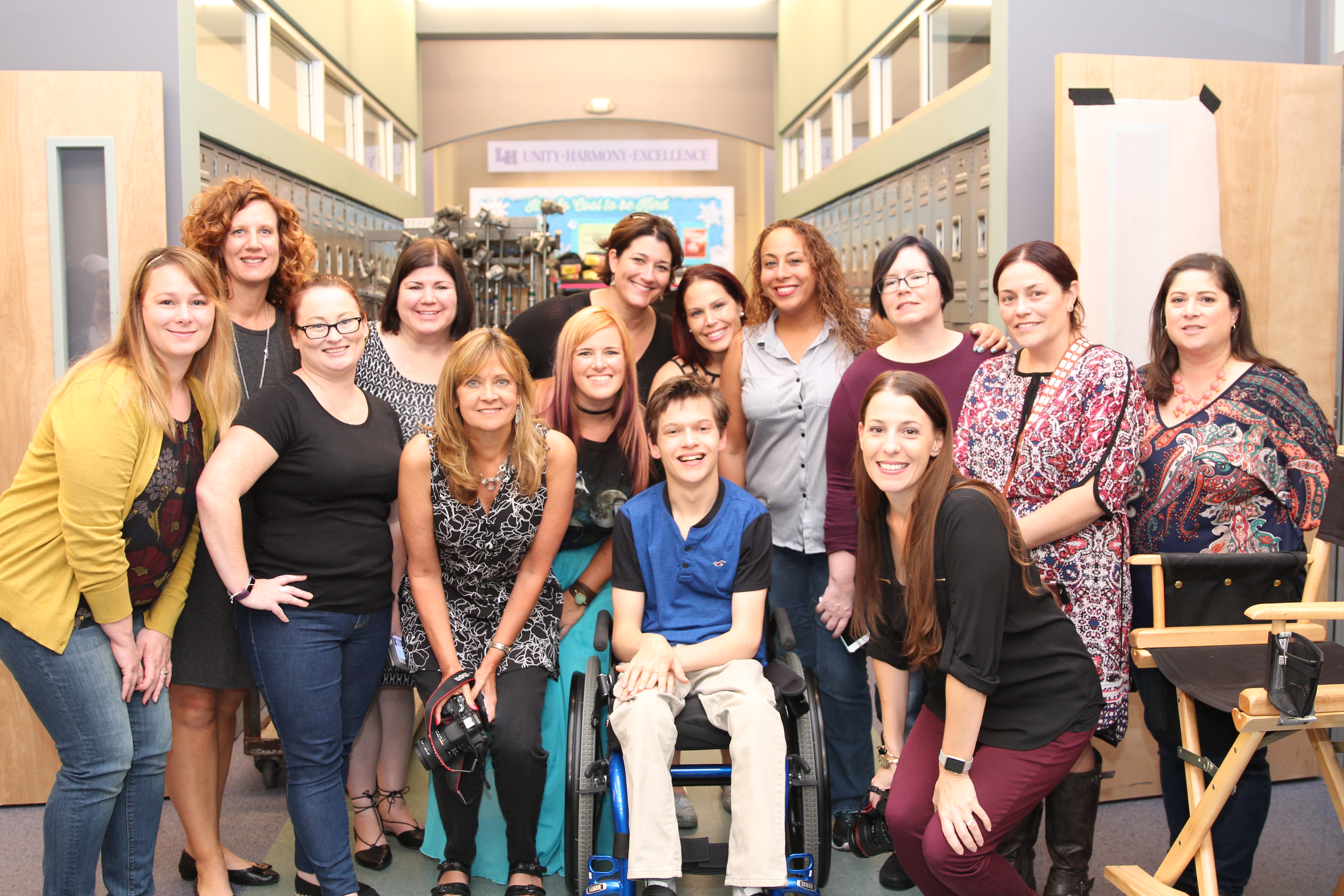 In this episode, Maya enlists the family to assist JJ in romancing a girl at school, but it backfires when JJ expresses his feelings to Claire, and they are not reciprocated. Meanwhile, as the DiMeos are always late, Ray has the family practice to get to school in time for his upcoming weekend field trip. If you've seen Speechless, you know this is going to deliver hilarious results! Check out the sneak peek:
Scott Silveri said, I feel like we stretch out in different directions. We get it right. We get it wrong. But I will say the reception that we've gotten from families like this in this community has blown my mind.
We wholeheartedly agree. This show is so, so good. And a huge congratulations to Scott Silveri for winning two awards for Speechless at the Media Access Awards; the Writers Guild of America West Evan Somers Memorial Award and SAG-AFTRA Disability Awareness Award (along with director/producer Jake Kasdan and producer Melvin Mar.) Susie Farris, who cast Fowler, was awarded the Casting Society of America Award. I'm thrilled to see this show is so successful!
Watch Speechless tonight at 8:30 ET on ABC. But if it's the first time, please go back and watch previous episodes. Not so much to catch up, but because they are just SO good. I'd love to know what you think of the show. Share in the comments!
Follow Speechless on Facebook and Twitter!
Disclaimer: Disney invited me to attend this all-expense paid trip to attend the Moana World Premiere and other events surrounding the movie. Check out our itinerary to see what else is in store!
Check out my interviews with Dwayne "The Rock" Johnson and Lin-Manuel Miranda!