The wait is over for Guardians of the Galaxy Vol 2. In fact, last night I was in Banff in Alberta Canada on a press trip and several of the group went to the midnight showing. I had an early flight and (gasp!) did not go. I know. I swear, I'm going this weekend.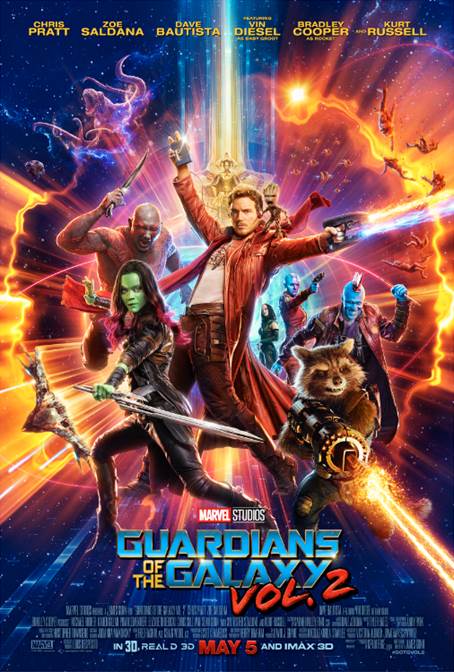 In celebration of the film finally hitting theaters, I wanted to share this featurette of Chris Pratt talking about his favorite prop on set (spoiler alert, it's not a blaster!)
I still can't believe I had prior commitment and couldn't attend the Guardians of the Galaxy Vol 2 red carpet event. Not to worry as my friend Carol from All Mommy Wants did attend, and you can see all the glory of the red purple carpet event as well as more recent interviews with all the cast.
If you've been a reader for a while you probably remember that I had interviewed several of the cast last year on set in Atlanta.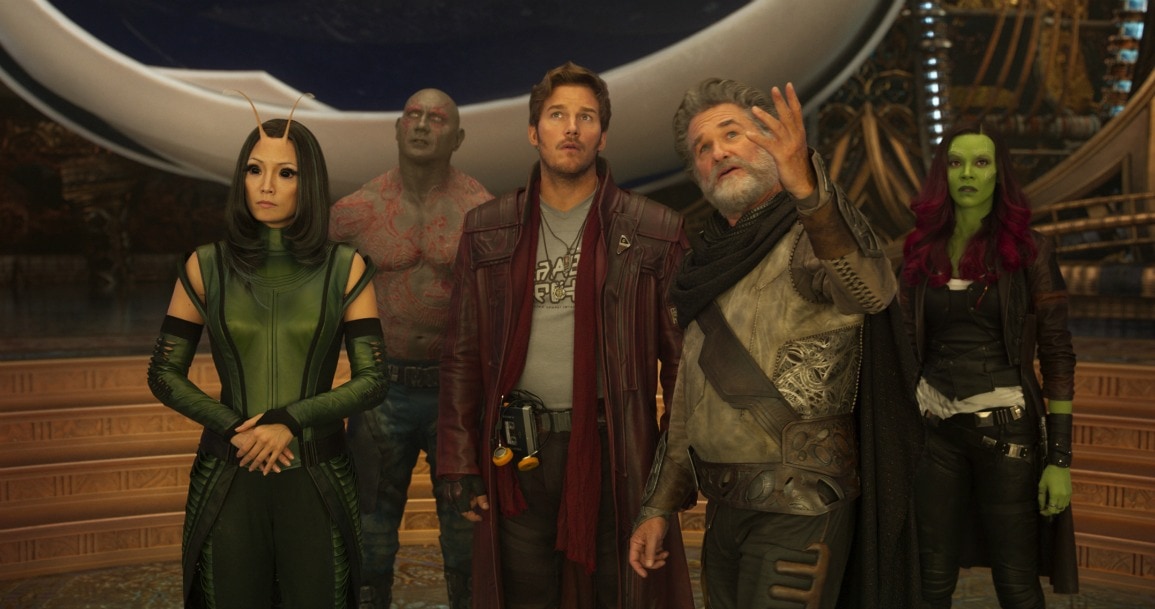 We had planned to interview Chris Pratt, Zoe Saldana, Dave Bautista, Karen Gillan (Nebula), Michael Rooker (Yondu) and director James Gunn, but were shocked when we were told Kurt Russell would be available as well. It was surreal standing in front of him asking questions. He really is a legend, and I'm dying to know the whole story about him being Starlord's dad.
Take a look at the latest trailer and get to the theaters soon! I can't wait to hear your thoughts. Share in the comments!
Like GUARDIANS OF THE GALAXY VOL. 2 on Facebook
Follow GUARDIANS OF THE GALAXY VOL. 2 on Twitter
GUARDIANS OF THE GALAXY VOL. 2 is in theaters NOW!