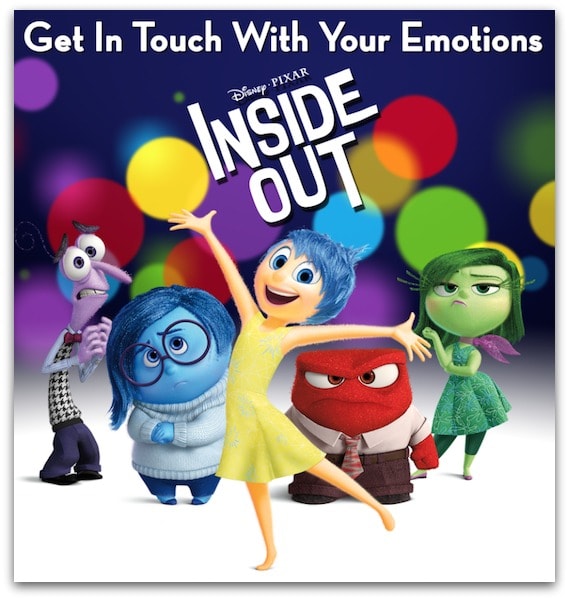 As I've already shared with you, I was invited to Pixar last month on an all expense paid press trip to learn more about the latest Disney Pixar film, Inside Out. Though I haven't seen the movie in it's entirely because the folks at Pixar wanted to leave us wanting more (they did!), I can tell you the whole family is going to love this film.
Going Inside the Mind of Inside Out was not an easy task. To help us, we tried to get inside the mind of of Ralph Eggleston, Academy Award®-winning film maker and Production Designer. Eggleston joined Pixar Animation Studios in 1992 as the art director of "Toy Story," earning him the International Animated Film Society's Annie Award for best art direction. After "Toy Story," he helped develop the screenplay for one of our favorite movies, "Monsters, Inc." Eggleston also wrote, designed and directed the Oscar® and Annie-winning short film "For the Birds," which was his directorial debut.
Eggleston contributed his talents to a number of Pixar's Academy Award®-winning films, including "Finding Nemo," "The Incredibles," and "WALL•E," garnering him a nomination by the Art Directors Guild for best production design, and earning him a second Annie award for best art direction for "Finding Nemo."
Eggleston is a Disney Nerd. His passion about this film was contagious, and he was so excited that we hadn't seen the whole movie. Our first night at Pixar, we saw Inside Out up until the part about the subconscious. He left us hanging even more when he laughed about what is to come. I can't wait to see the rest of the movie when it hits theaters June 19!
As I mentioned, this movie was not an easy one to make. Eggleston said it was almost making two movies, one about the Mind and another about the World, and eventually bringing the two together. He's nervous about the responses and said you never know what people will think.
Though they knew how to do it mechanically, how did they take this kind of story to an audience and make it entertaining? That was Eggleston's biggest concern. It's such an intellectual idea, so the film has a large act one because it takes a lot of setting up. It was important to be able to explain the idea of the Mind and the World in a way that would be enjoyable to watch.
Because Inside Out is about the Inside of the mind, not the brain, they talked to a lot of scientists & neuroscientists. How the mind works is a very well educated guess. Eggleston said, We didn't want to avoid it looking like the brain, but didn't want it to look squishy. I think they've done a fantastic job!
One of the boards has photographs of neurons and brains. It looks almost like an organized confusion. That's what gave them the first clue.
Eggleston had the initial thought of dew drops on a spider web, and from there they got the idea of sparklers and champagne bubbles for Joy. It was very hard to do technically, so only Joy was going to have that quality. It was hard enough for the technical people to get Joy just right. And just when they were thinking they were going to kill it the idea, they showed John Lasseter.  He said he loved it and wanted all the characters to be that way. Eggleston said there was a quiet collective gasp from the technical department. I cannot begin to tell you how difficult it was to do that. It's quite amazing. When you see the film, you'll understand. The film really does break new stylistic ground.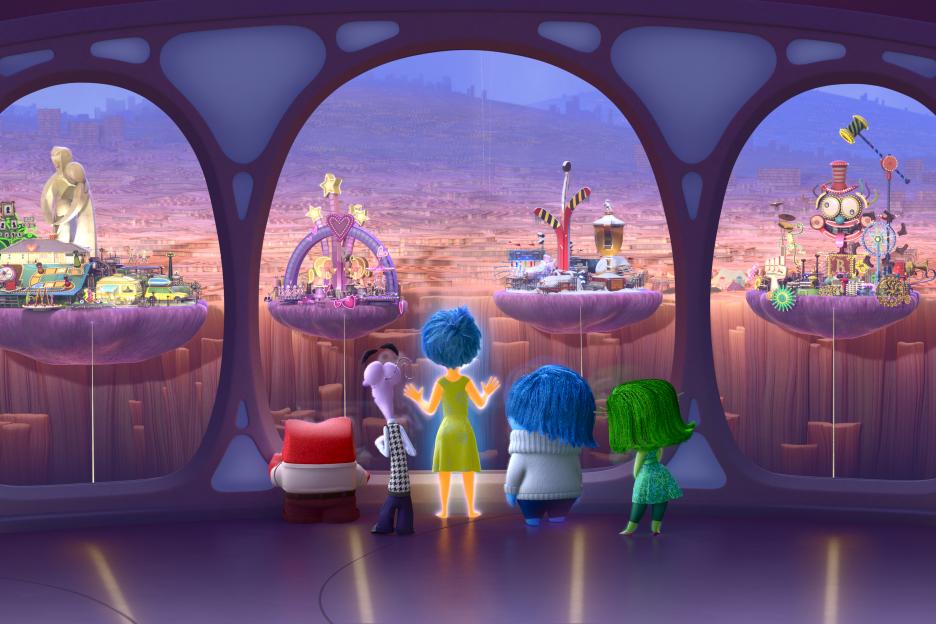 In Eggleston's words, The mind world goes a little bit nuts. He fought for the idea of Riley being born. They had to figure out a way for the story to support that idea. The journey between Joy and Sadness took a long time to come to pass. Joy went on a journey with Anger and Fear and the journey with Sadness was staring them in the face the whole time. Eggleston said it is often that way when making a film, they search and search for the right concept, only to realize the best idea was right in front of them.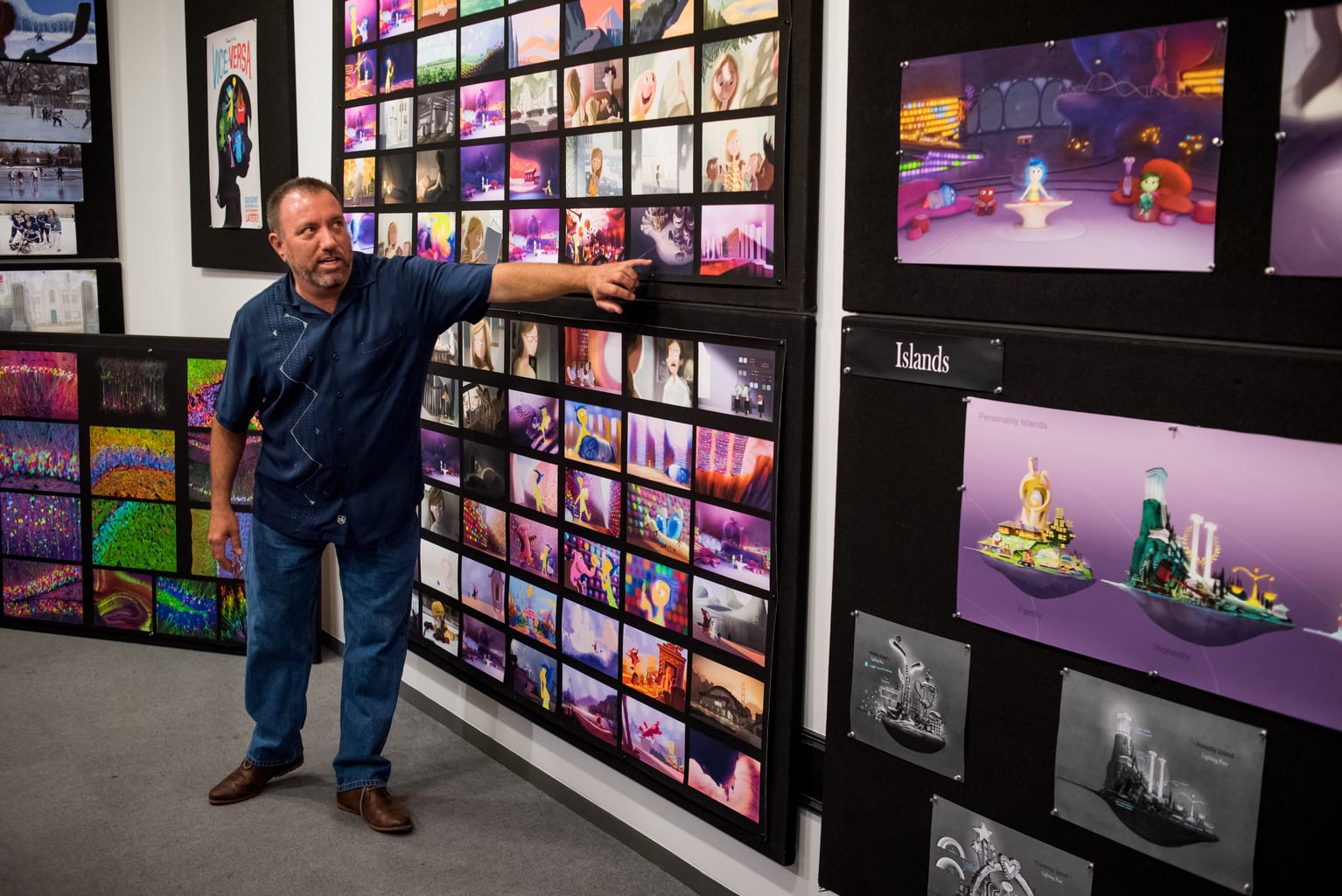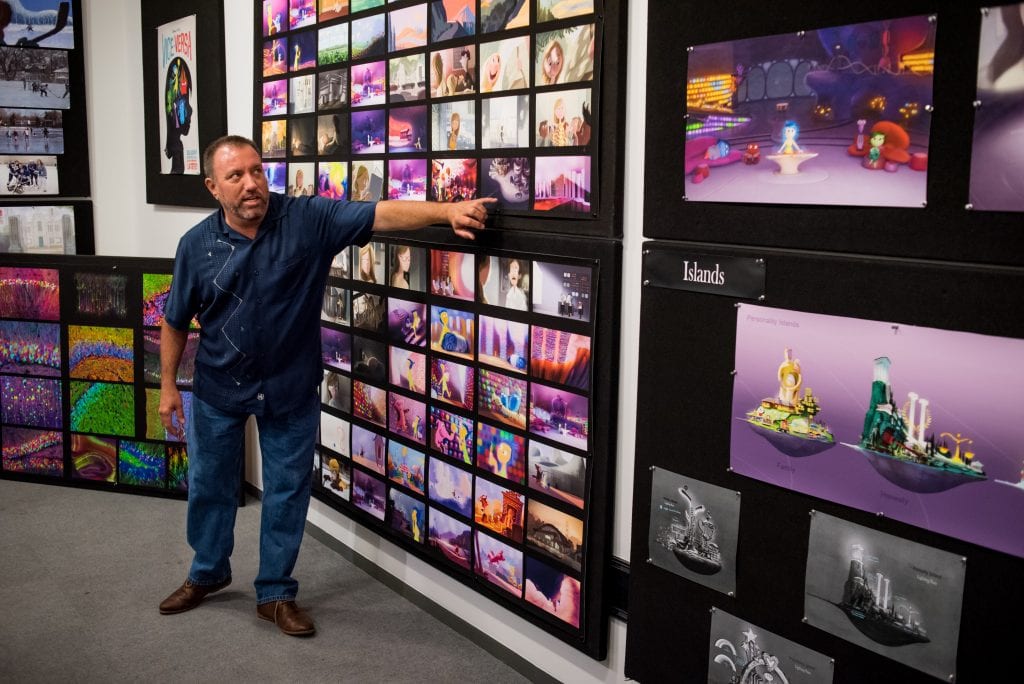 Inside Out took five and a half years versus the usual three and a half. When you see how beautiful this film is, you'll understand why. Inside Out hits theaters June 19. It's the perfect family summer film! Get out of the heat and get into the theater to see Inside Out! Check out the latest trailer!
Ready for some Inside Out deliciousness? Check out the recipe for these amazing Inside Out Cupcakes!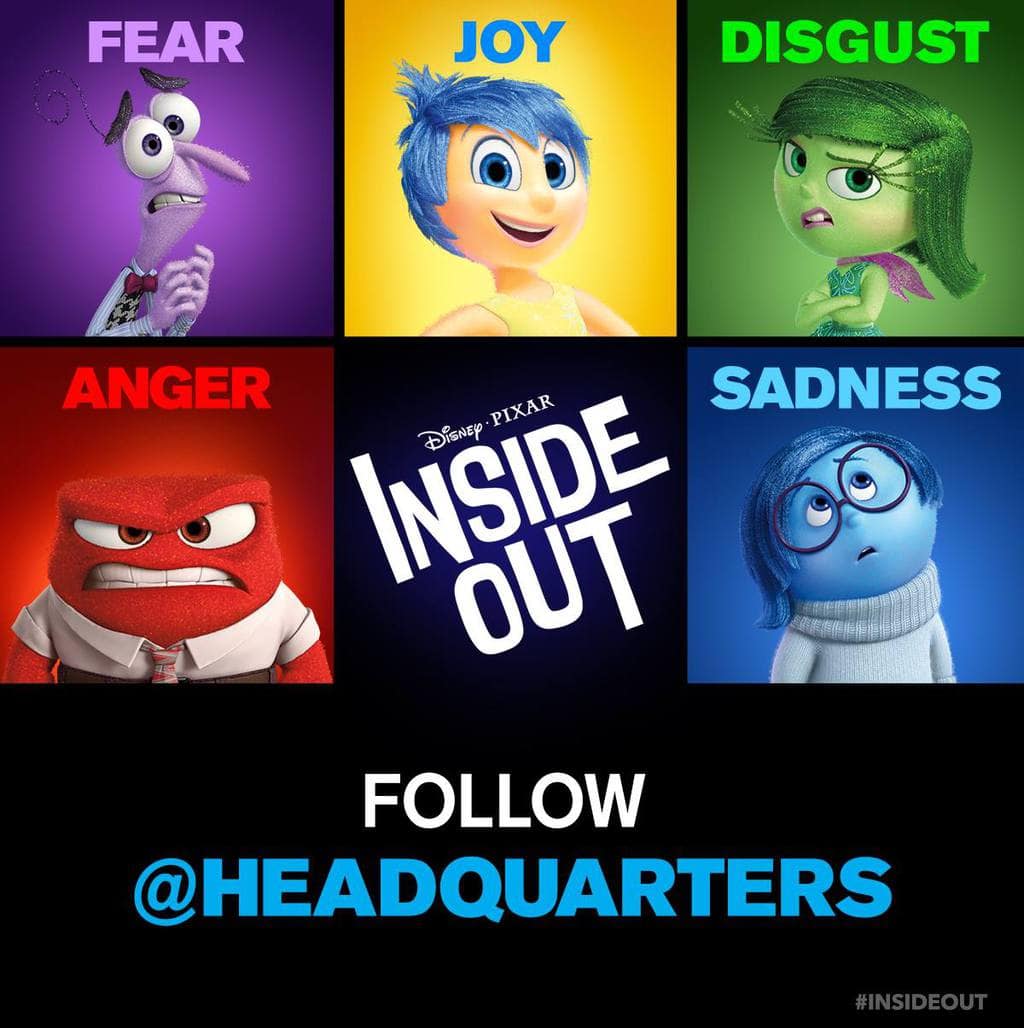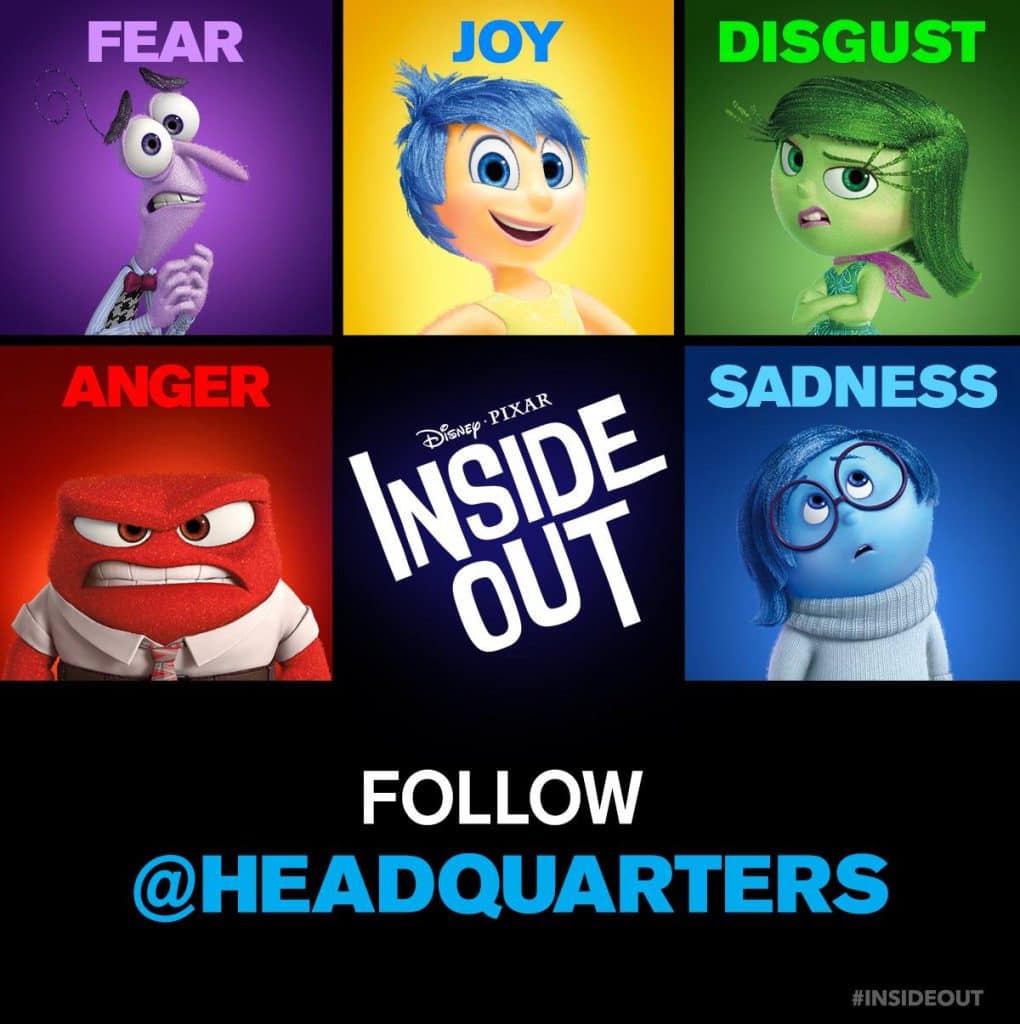 Like INSIDE OUT on Facebook, and follow on Twitter at Pixar Inside Out and at Headquarters
Follow INSIDE OUT on Instagram
Follow INSIDE OUT on Pinterest
And don't forget to follow Disney/Pixar on YouTube
INSIDE OUT opens in theatres everywhere on June 19th!