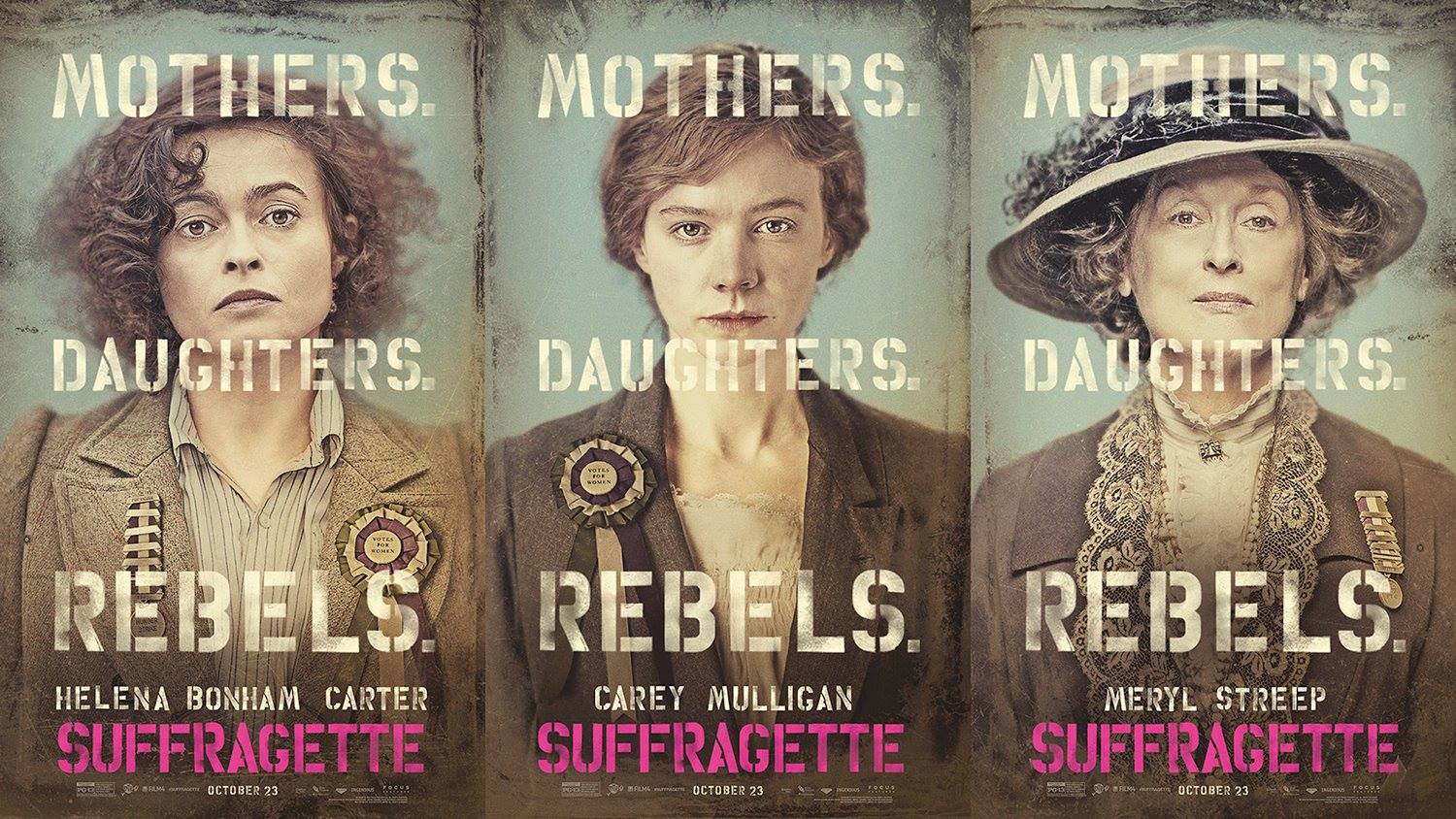 Earlier this month I was invited to New York City to screen the latest movie from Focus Features, Suffragette. This film is a must see for everyone, but especially for women and girls. After seeing it, I realize how little I knew about the Suffragette movement, and I want to be sure my daughters understand the horror of what these strong women went through to help secure our right to vote and to be respected.
If we allow women to vote, it will mean the loss of social structure. ~ from Suffragette
The film is based on a true events about the fight for women's equal rights in early 20th century Britain. Maud, brilliantly played by Carey Mulligan, is a working wife and mom. She sees things happening in her workplace, like sexual and emotional abuse. Influenced by a co-worker who stands up for herself, Maud begins to see there might be hope for women to be treated more fairly.
Secretly recruited to join the U.K.'s Suffragette movement, Maud stays on the outskirts and wants no part of the violence. But the more she sees, the more she realizes she can't not stand up for herself and her friends. Helena Bonham Carter, playing Edith Ellyn, a law-breaking leader of the movement, is also an inspiration to Maud. At one point in the movie, Maud says, We break windows. We burn things. Because war is the only thing men listen to.
Take a minute and watch the trailer. I still get goosebumps when watching it, and I've probably seen it ten times.
Impelled by Emmeline Pankhurst, played by Meryl Streep, Maud risks losing everything to fight for the cause. Watching the sacrifice is absolutely heartbreaking. The physical abuse that Maud and other women endured is so difficult to watch, but Maud stood strong and would not back down as the authorities expected. And I'm thankful they stood their ground, through it all, because I can't imagine living my life under those conditions. These women really did risk everything for women's right to vote. They risked their jobs, their homes, even their children. And they risked their lives.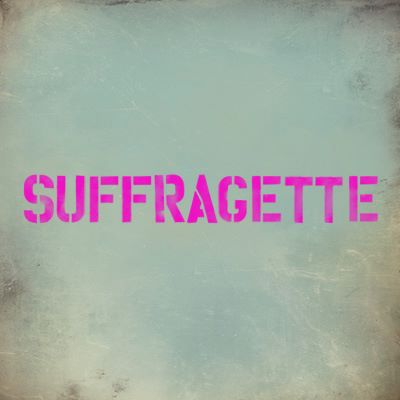 I would love to see this movie shown in schools eventually. Perhaps school groups should see it now. It's an important piece of history that has been overlooked. I urge people to come out and see it. The women who risked it all deserve to have a place in history. It's long overdue. In fact, Seija Rankin of E!Online said, But for me, each minute of Suffragette was a brutal reminder at how painfully uninformed I was. Well said, Seija. Thank you for saying exactly what I was feeling.
Suffragette opened in theaters in LA and New York on Friday, and will be in theaters across the country soon. Check your local listings and see this film when it's in your city. And please come back and share your thoughts.
Thanks to the team at Focus Features for inviting me to see the film as well as interview the creators. It was an honor to be included in this event.