There are more reasons to visit Florida than the beaches and beautiful weather. Granted, those are really good reasons, but in just a few weeks the Florida Winefest & Auction is going to be featuring a line up of events you do not want to miss! From April 10th through the 13th, you'll have the opportunity to attend tastings from more than 40 top wineries, as well as savor the food from the area's best restaurants. What makes this event even better is that eleven charities benefiting children in the Sarasota area will receive donations funded by the success of the Florida Wine Fest & Auction. It's really a win-win for everyone. (And a really good time.)
The Florida Winefest & Auction is the premiere wine event of the season, and tickets are on sale now. Please note: many of these events do sell out.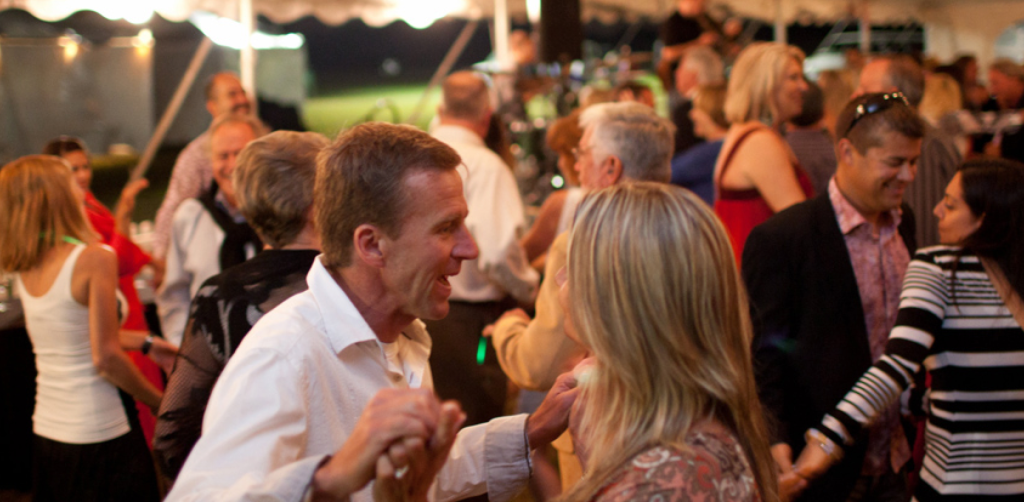 Schedule of Events
Patron Package Special
One ticket to Thursday's Florida Winefest Pops, Friday's Banquet on the Block, Saturday's Grand Tasting, Brunch & Charity Auction and Sunday's Wine on the Water. Recognition as Patron on event program or Friday's Florida Winefest Pops, recognition in Saturday's Charity Auction Catalog, recognition on Sponsor Page of FWA website, and complimentary valet parking and reserved/priority seating at Florida Winefest Pops and Charity Auction.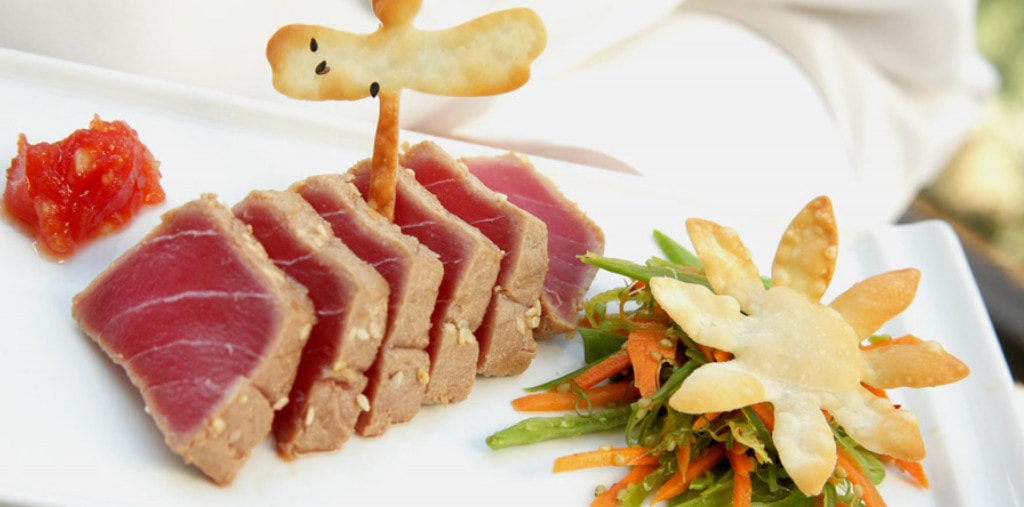 April 9
Preview Winemaker Dinner – BIJOU CAFÉ
The Bijou Café is one of Sarasota's most sought after fine dining destinations and has been named one of the top three restaurants on Florida¹s West Coast by Zagat. Winner of Wine Spectator's "Award of Excellence" and Sarasota Magazine's "Best of the Best!", this is new gastronomical experience you won¹t want to miss. Join Chef/Owner Jean-Pierre Knaggs and Executive Chef Bob Camilli as they create an outstanding multi-course dinner perfectly paired with the wines of Collier Falls Vineyard. Founder, Barry Collier and his son, Josh Collier will be in attendance to meet, mingle and educate you about their wines and their winery which will make the evening complete.
Wine and Winemaker Dinners
GET FRESH WITH WINEFEST! Join local gourmet chefs and wineries from around the world at our wine/winemaker dinners featuring Andrea's and Suncoast Porsch's lavish showroom! Whatever venue you chose, you'll have a phenomenal time and have the satisfaction of knowing all profits are benefiting charities helping children in need.
Florida Winefest "Pops"
Join us under the elegant Winefest tent on the grounds of the Van Wezel Performing Arts Hall on Sarasota Bay. Start off with a champagne and wine reception, passed hors d'oeurves, sit-down dinner catered by Chef Paul Mattison and special concert performance by the 65-piece Sarasota Pops Orchestra. 777 N. Tamiami Trail, Sarasota.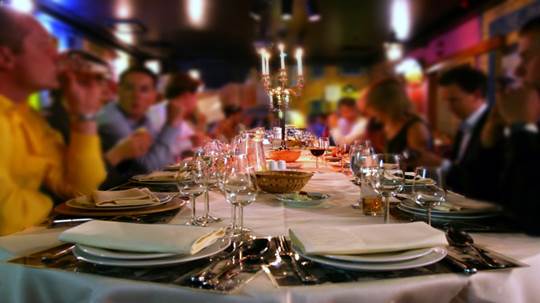 April 11
Bayfront Showcase Lunch-Tasting
Join us on Sarasota Bay under the elegant Winefest tent adjacent to the Van Wezel Performing Arts Hall. Enter a wine and food paradise. Excite your palate tasting fine wines from our participating wineries and experience taste sensations provided by some of the best food purveyors in the State of Florida. Meet and mingle with winemakers and winery representatives showcasing their most sought after wines. As always, you'll find yourself in the right place at the right time! We promise, you won't be disappointed! $55.00 per person, 11:00 am – 2:00 pm. 777 N. Tamiami Trail, Sarasota. (Scroll down to enter to win two tickets!)
Business Trade Tasting
On Sarasota Bay on the grounds of the Van Wezel under the Winefest tent. By invitation only – open to members of the hospitality industry who hold liquor licenses. Dress attire: Business casual
Banquet on the Block
Lemon Avenue is closing for this festive feast! Be there or be square! Savor a fabulous selection of wines from some of our participating wineries and delectable cuisine prepared by five Sarasota Culinary Masterminds! Meet, mingle and make new friends – More details to follow!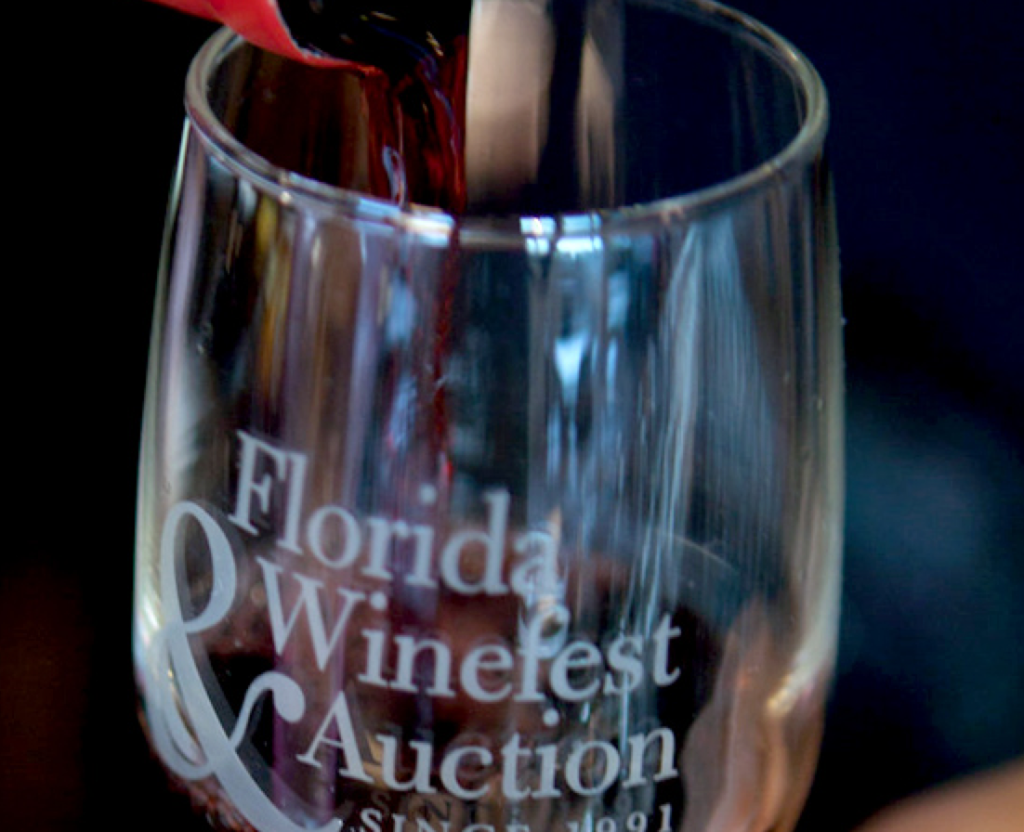 April 12
Grand Tasting, Brunch & Charity Auction Brunch
Saturday begins at 11:00 am beneath the elegant Winefest tent on Sarasota Bay on the grounds of the Van Wezel Performing Arts Hall and features appetizer portions of signature dishes from some of the best area restaurants. A grand tasting of wines from more than 40 wineries complement foods available at food stations. Rub elbows with host vintners and knowledgeable winery representatives as they pour their best vintages and most sought-after-wines. Commencing at 1:00 pm, the afternoon continues at our charity auction. Bid on wines, lavish dinners, adventure travel, jewelry and more! Auctioneer David Elswood from Christie's International returns for his 19th year with Winefest! 777 N. Tamiami Trail, Sarasota.

April 13
Wine on the Water
Join us Sunday afternoon for a casual alfresco wine tasting under the Winefest tent on Sarasota Bay on the grounds of the Van Wezel. Round up your friends as this is your chance to taste a huge selection of wines and make note of the ones you'll be heading to the wine shop to purchase. Meander amongst some of the local artisans showcasing their creativity. Pick up tasty tips at our cooking demonstrations presented by several local chefs. Six tastes of wine for $25.00. Food from select food vendors will be available for purchase.
1:00 pm – 4:00 pm, 777 N. Tamiami Trail, Sarasota.
Virtually Yours has received tickets to this event in exchange for sharing it with you.