I was invited to attend a couple of the events during the four day Florida Winefest & Auction back in April. Yes, I'm sorry to say you missed it, but this annual event will be back next spring, so here's a snippet of what I experienced. You'll want to head over and get on the mailing list so you can mark you calendar as soon as next year's dates are announced. Seriously, if you don't live here, you might want to schedule your vacation around this event!
When these local chefs walk into town, you want to be wherever they are headed! From left to right, we have Pastry Chef Ray LaJoie (Mattison's 41), Chef Gino Calleja (Mattison's City Grille), Chef Nils Tarantik, Chef Paul Mattison (owner and Exec chef of Mattison's City Grille, Mattison's 41 and Bayside at Van Wezel), Jose Louis Rodriguez (Darwin's on 4th), Chef Darwin Santa Maria (Darwin's on 4th), and Chef Laszlo Bevardi (Salute Ristorante.)
I don't know which was more fun, the food, the wine, or meeting new friends. The lovely lady on the right is Sandy Loevner who has volunteered tirelessly on this event for 23 years. When she told me about the charities that are funded each year from the Florida Winefest & Auction, I knew I wanted to help. It's hard to believe this festival is one of the largest charitable events in Florida. Since the event began in 1991, over $7.8 million has been donated to 77 local charities benefiting children in Manatee and Sarasota Counties. Held at the Van Wezel Performing Arts Center as well as local restaurants, this event is really one you don't want to miss.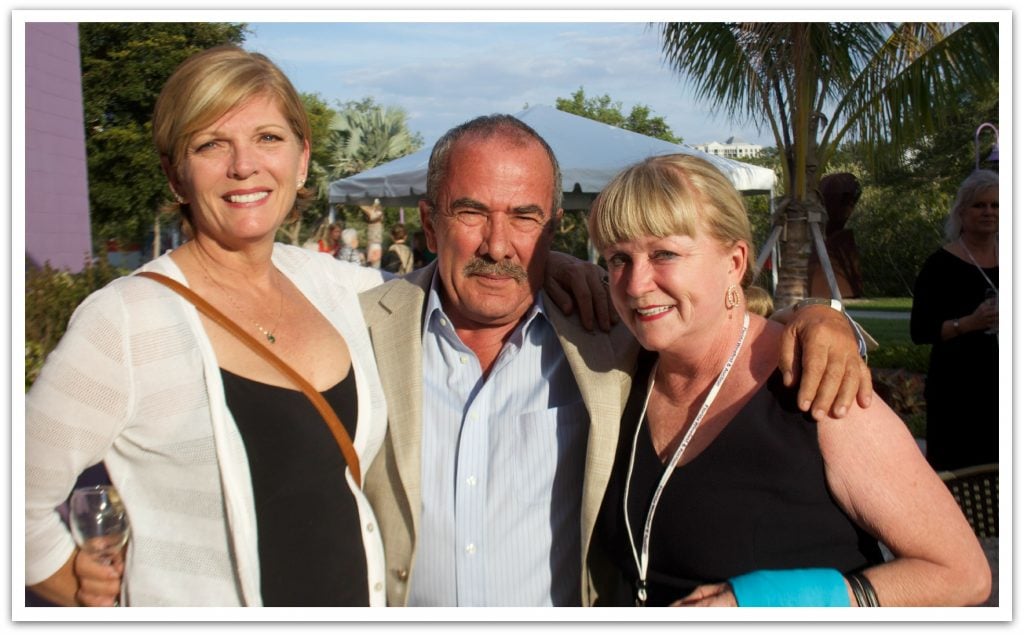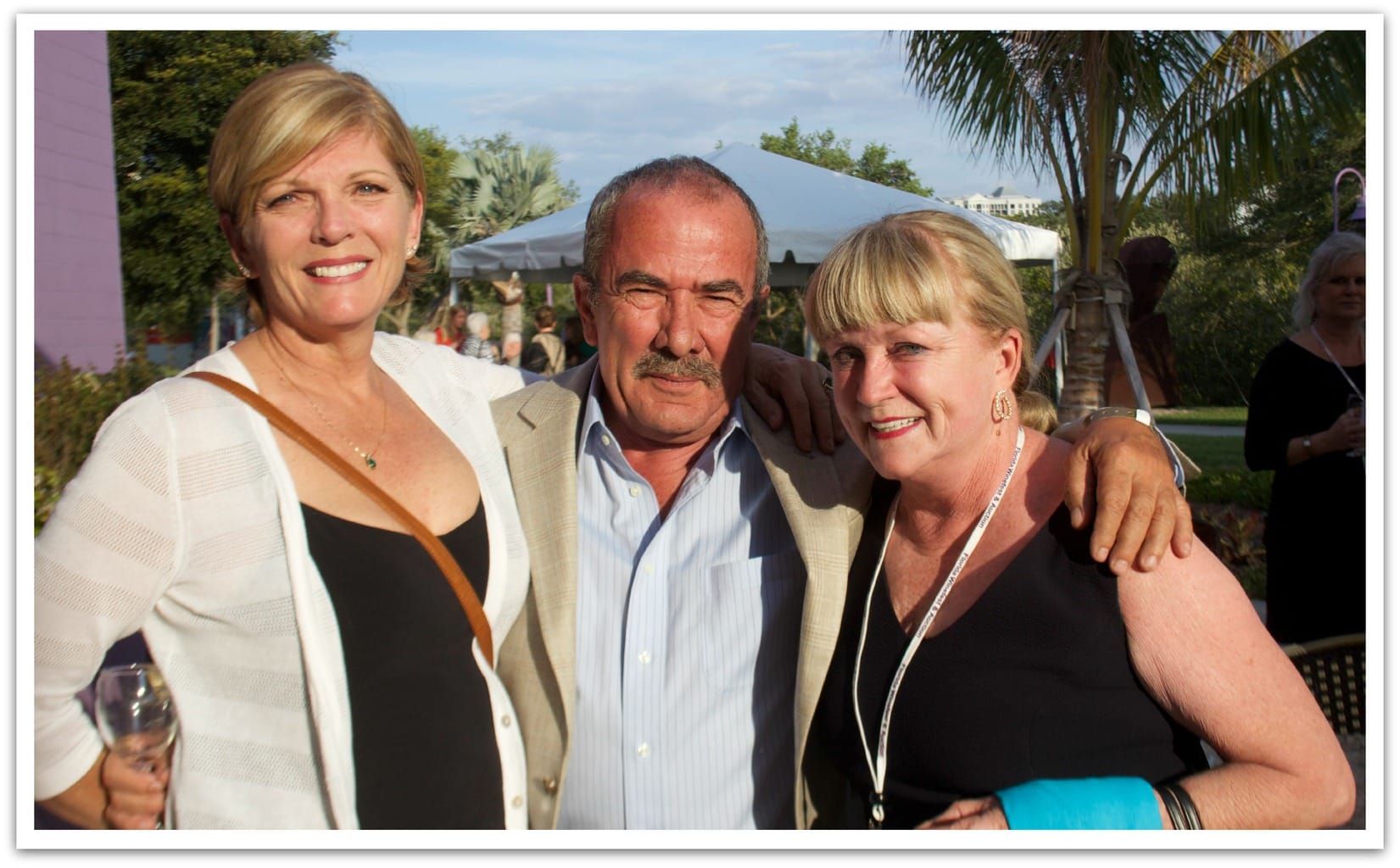 The Sarasota Pops was the first event I attended, and it was fabulous. We started the evening with wine and hors d'oeuvres. By the way, that caviar is local, from our very own Mote Marine Laboratory.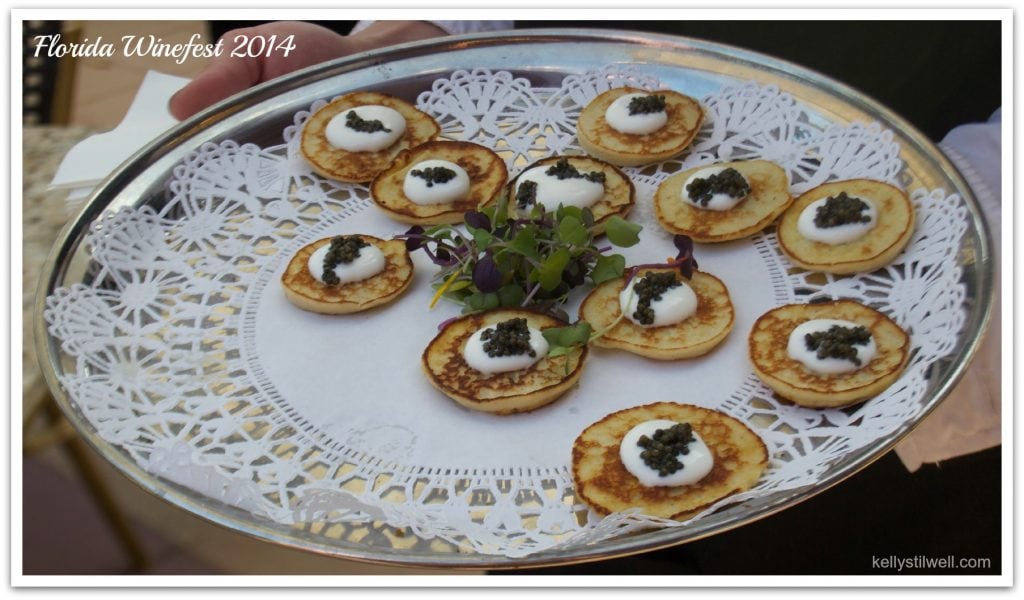 There were also fabulous fruit and cheese platters.
And it goes without saying, there was a lot of wine to taste.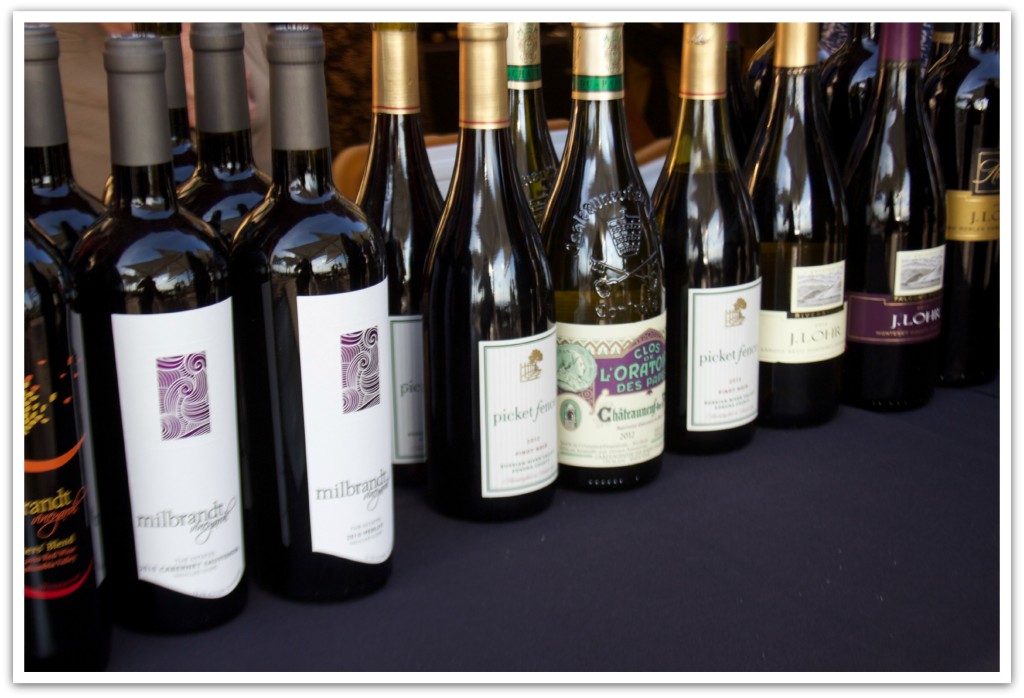 Which may have been partially responsible for all the smiles, but it was a gorgeous night and so much fun to be there!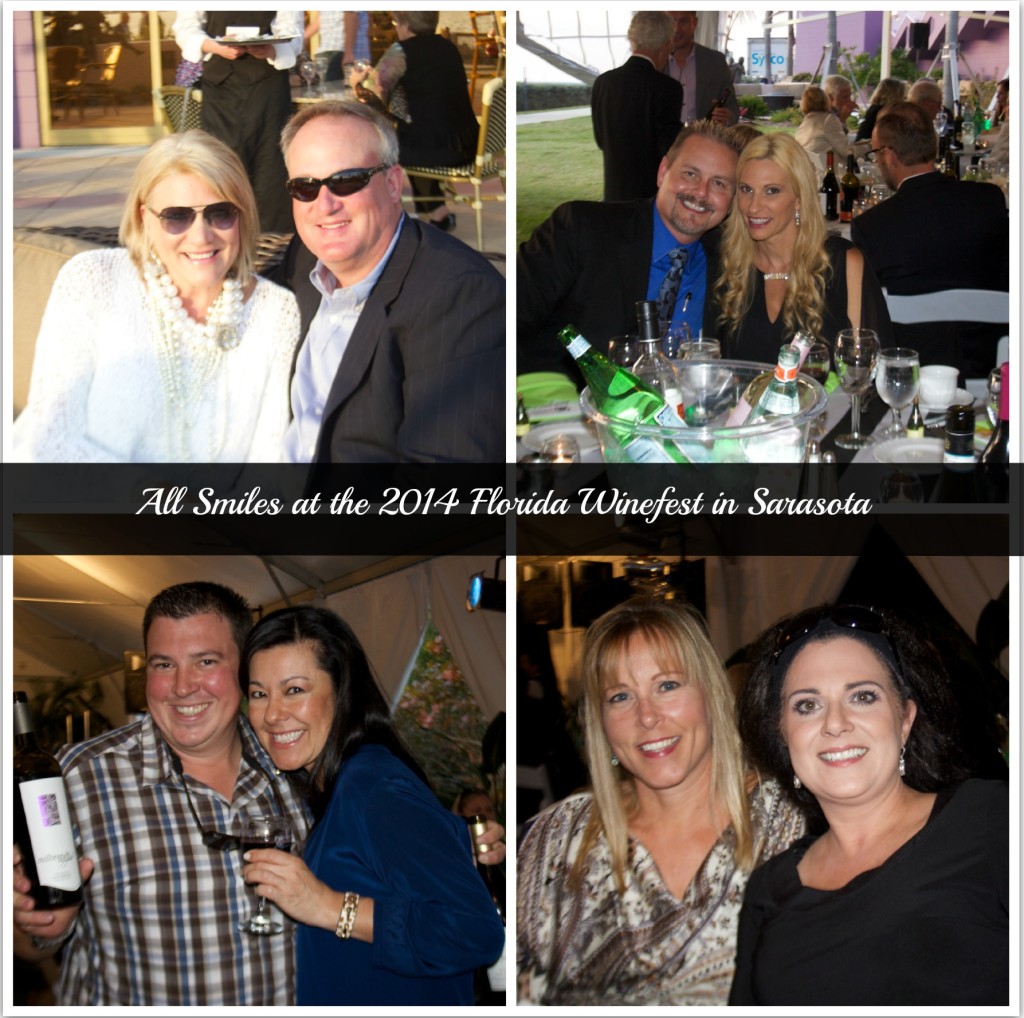 We ran into some friends, which was fun.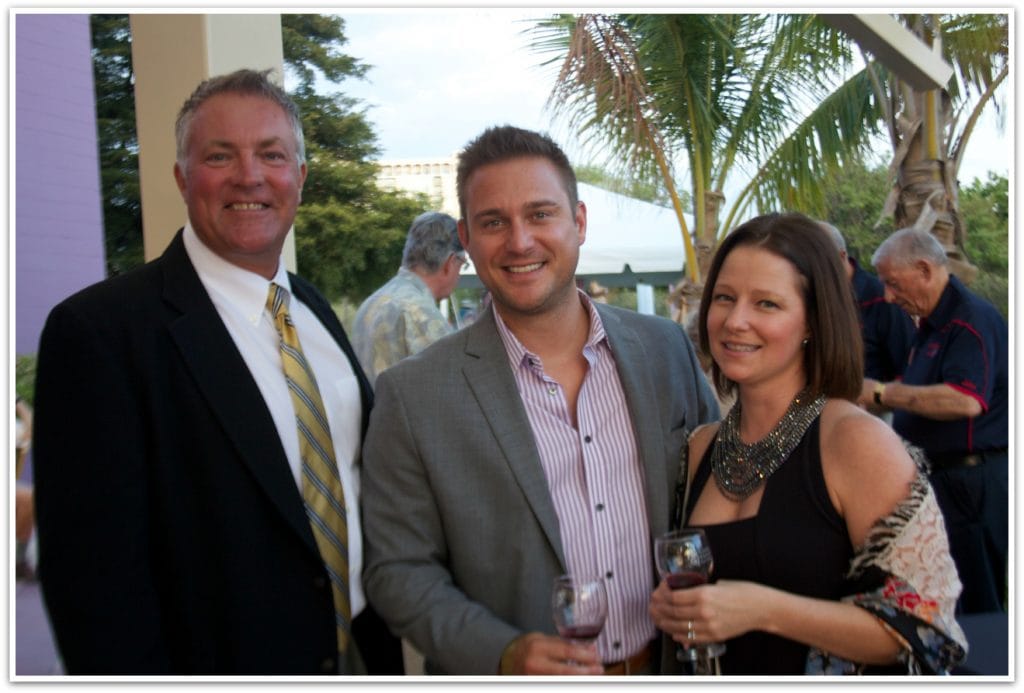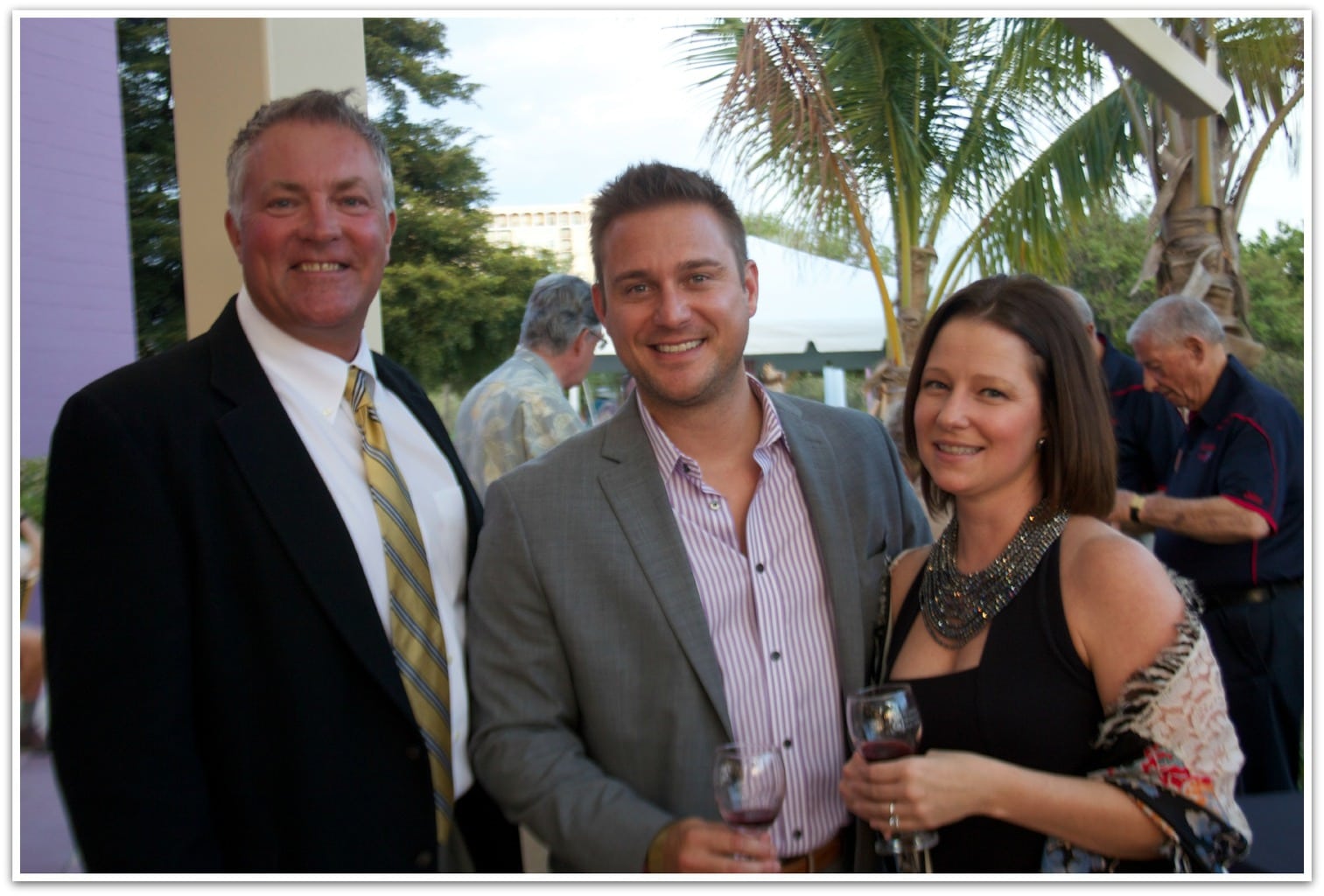 The dining room was just about ready.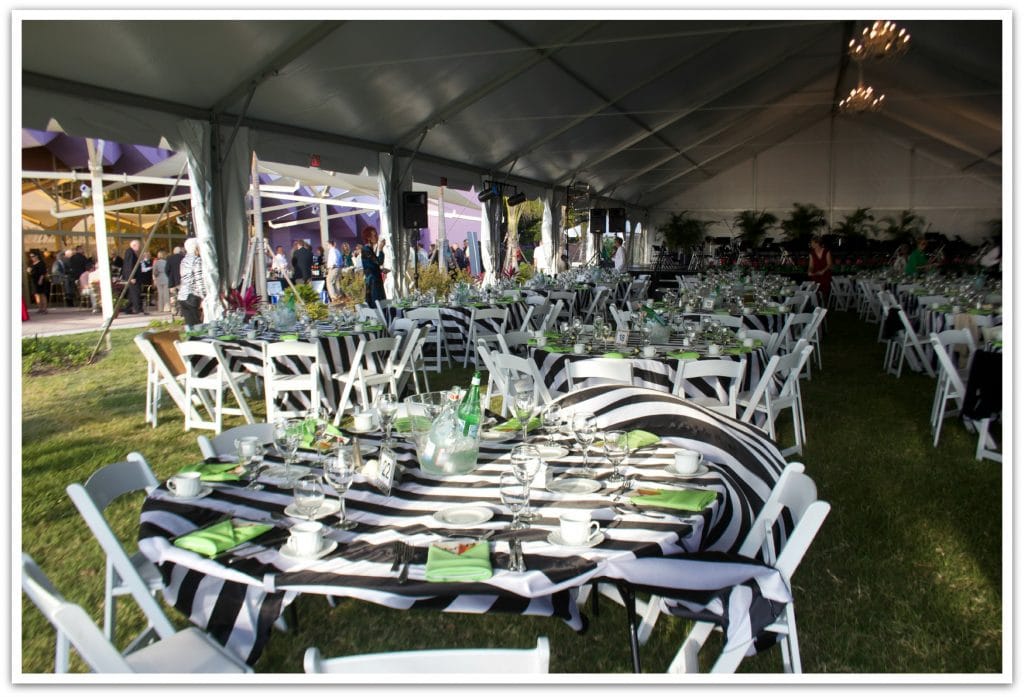 I loved the settings, and the weather could not have been better. This part of Florida really is paradise.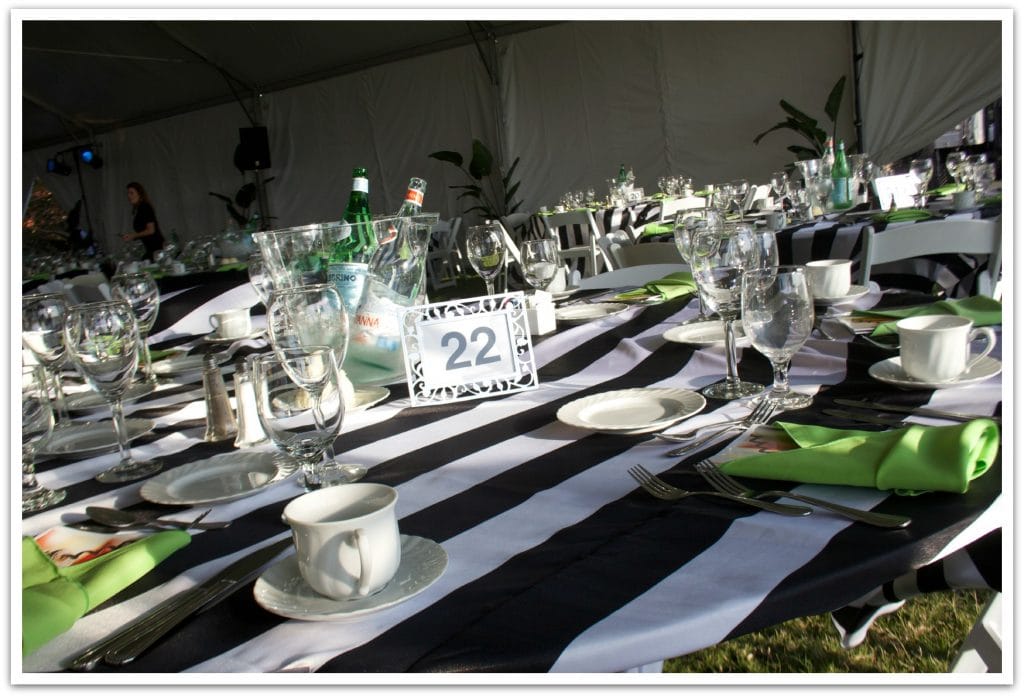 The food was served. Delicious and such a fabulous presentation.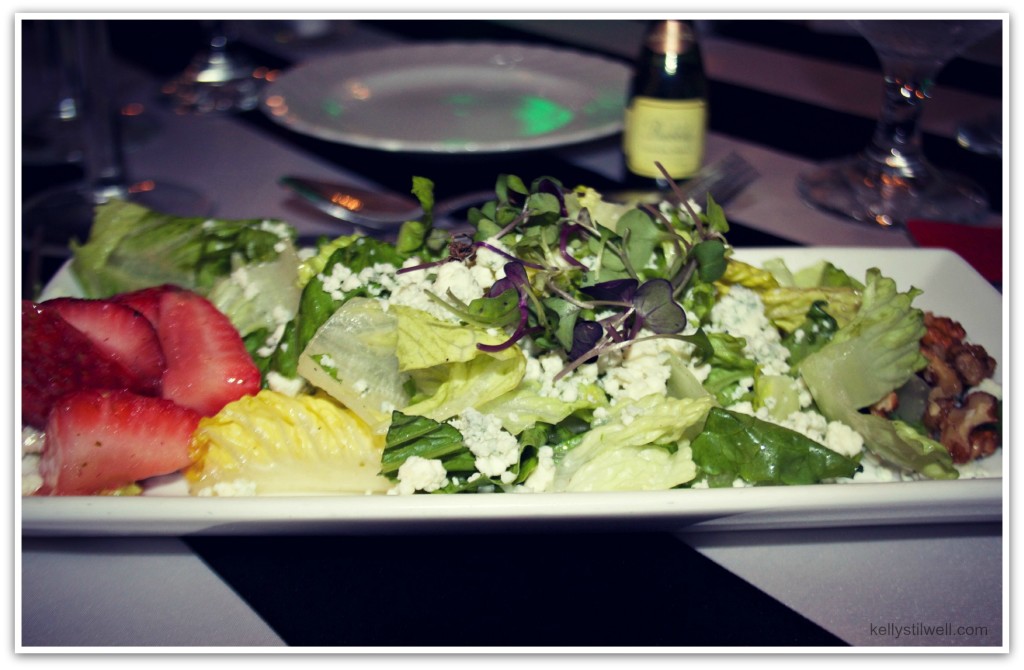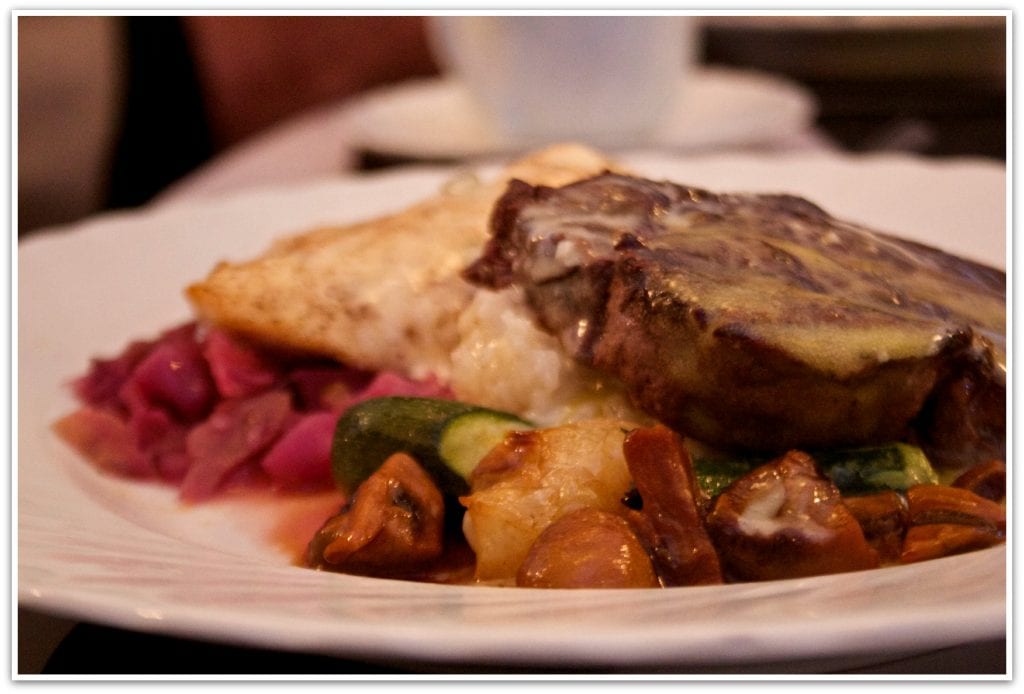 During dinner we were entertained by the fabulous Sarasota Pops.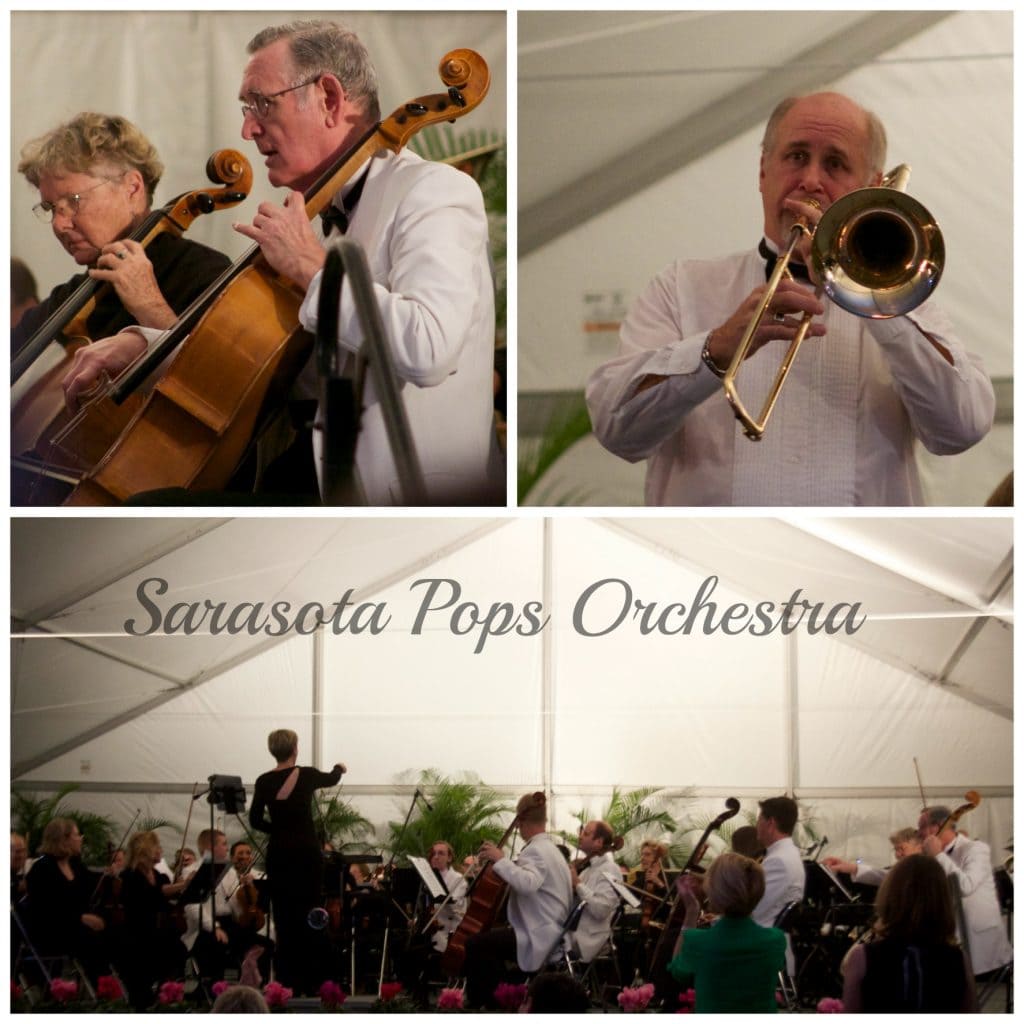 Dessert was served and Chef Paul Mattison had outdone himself this time! Yes, that's caramel popcorn. Brilliant.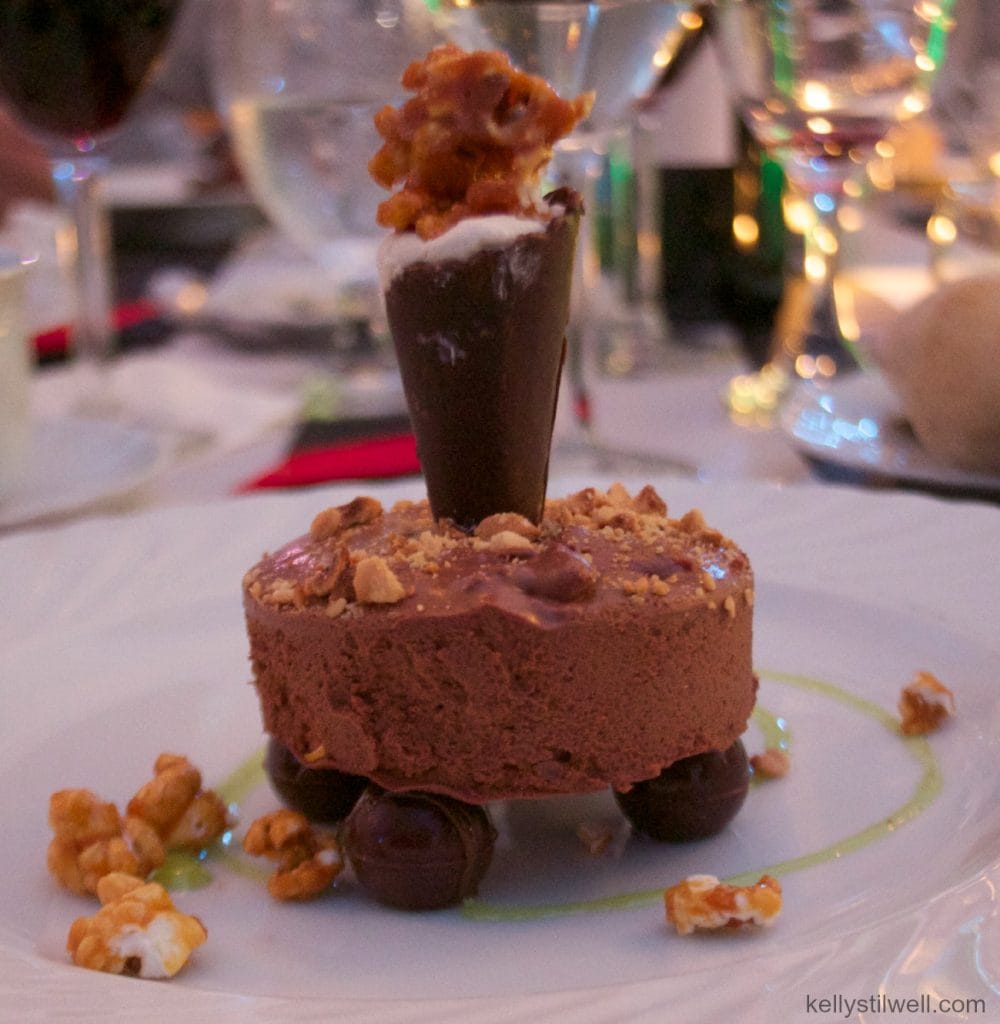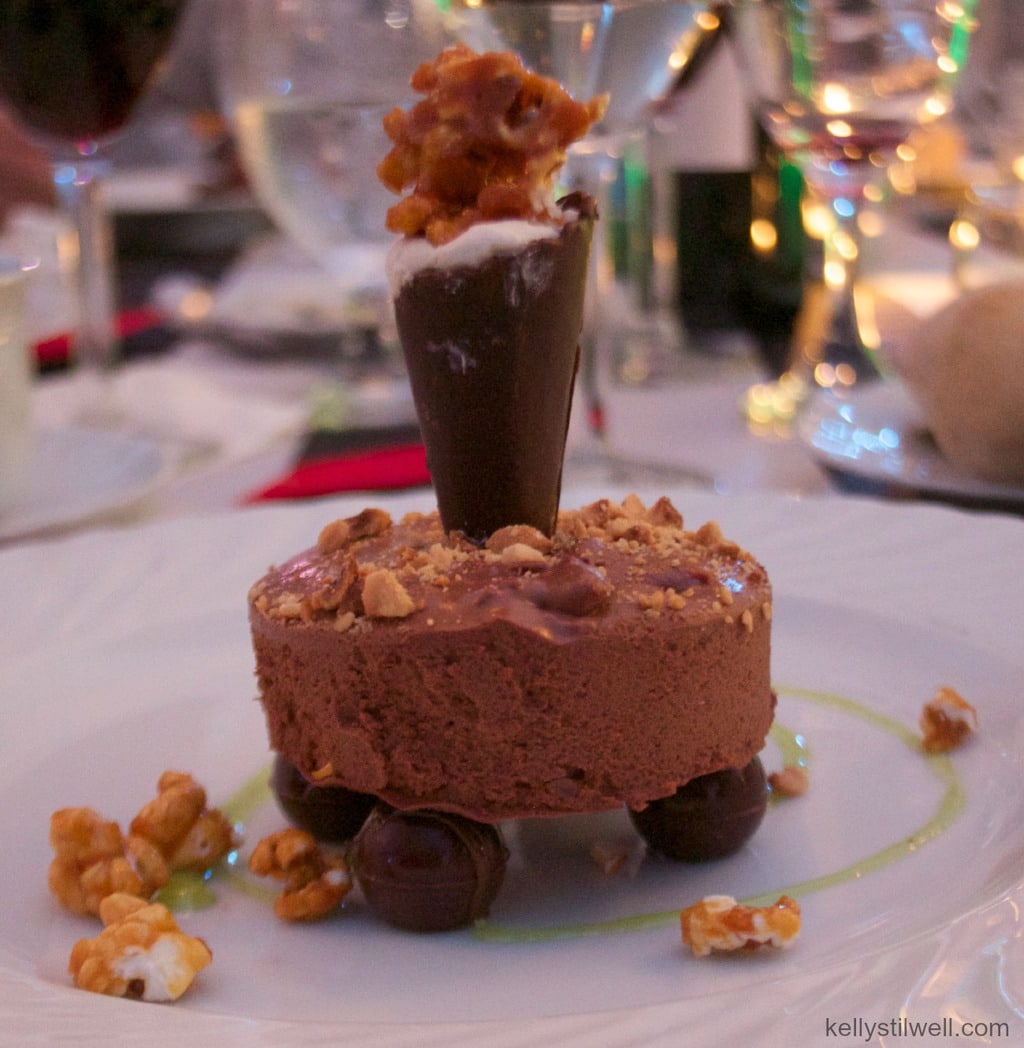 Though the Florida Winefest has come and gone for this year, the team is already working hard on the 2015 event and I've heard it's going to be even more spectacular! My favorite thing about the Florida Winefest & Auction? It supports children's charities throughout the Sarasota area. Sooo...
Go to the Florida Winefest & Auction

Eat fabulous food

Drink fabulous wine

Support children's charities right here in Sarasota
What could be better? Be sure to follow Florida Winefest on Facebook & Twitter so you never miss this amazing event again!