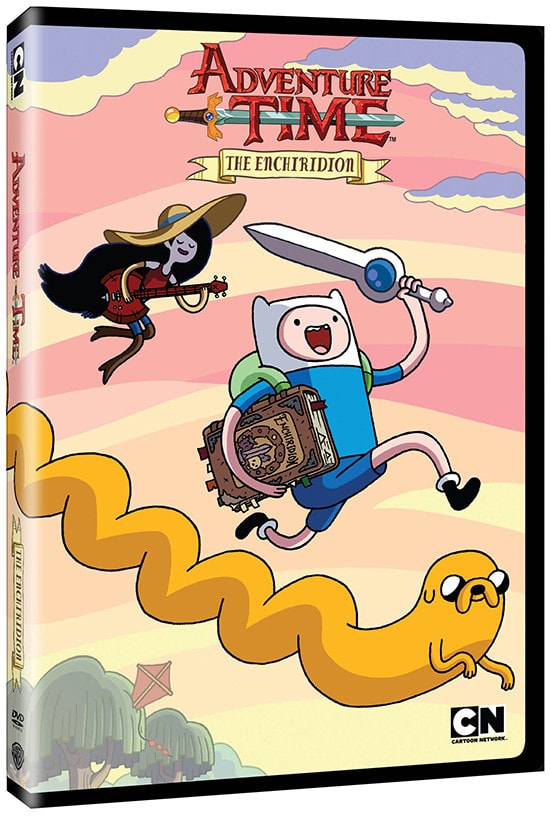 Do your kids watch Adventure Time? Mine love it, so when I had the chance to receive a copy of Adventure Time: The Enchiridion for them to check out, they were pretty excited!
In most cases, TV to DVD collections consist of a single season. But  Adventure Time - The Enchiridion delivers something completely different! This 16-episode journey shows off some of the show's biggest highlights, and some of the best episodes the series has to offer- starting with The Enchiridion, which was one of Adventure Time's very first episodes! There are plenty of famous adventures to choose from with this collection, like Astral Plane, Betty, and Henchmen. Whether you're behind on the show and would like to catch up, or you're looking to start watching, this DVD is the perfect opportunity!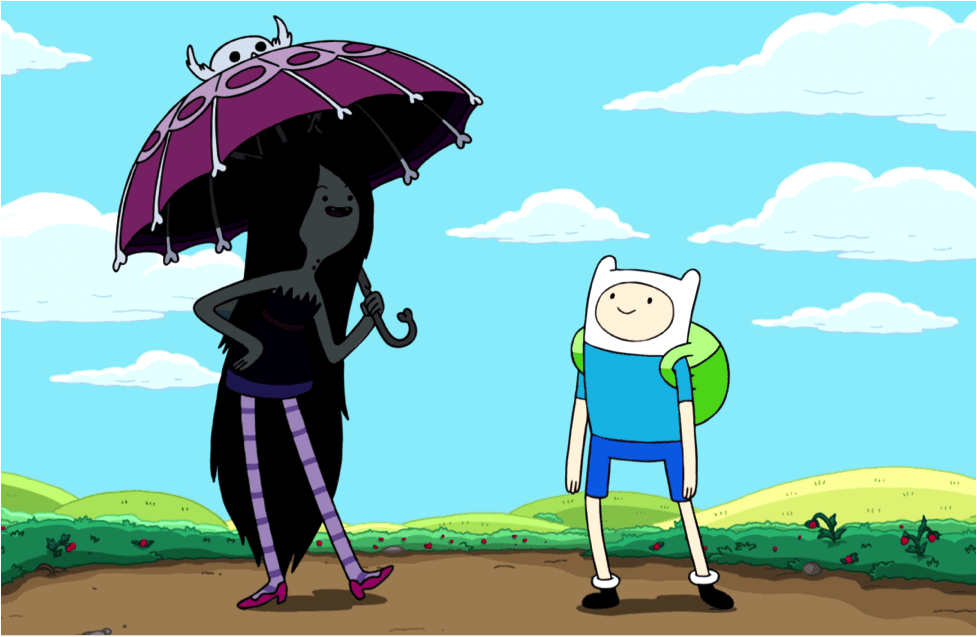 Adventure Time: The Enchiridion Episodes
1. The Enchiridion
2. In Your Footsteps
3. Henchmen
4. Billy's Bucket List
5. Betty
6. Ocarina
7. Astral Plane
8. Ghost Fly
9. Root Beer Guy
10. The Pajama War
11. What Have you done?
12. James II
13. Web Weirdos
14. The Gut Grinder
15. No One Can Hear You
16. Dungeon Train
There are mysteries to be solved and plenty of fun to be had- as this DVD contains episodes from all of Adventure Time's six seasons! There's something for everyone, too- whether you like cutesy fun-packed fillers like Ocarina and The Pajama War, or darker episodes like No One Can Hear You. Adventure Time never fails to surprise with its immense variety of themes!
As some may know, the show originated from a popular internet short before Cartoon Network picked it up. Pendleton Ward, producer and screenwriter, premiered the show in 2010- and the rest is history! While it started off lighter, Adventure Time is famous for its deep underlying storyline- which is full of mysterious theories and post-apocalyptic themes. We learn even more about the lore of Ooo through this DVD, such as the Ice King's tragic past and Finn's ties to a mysterious comet.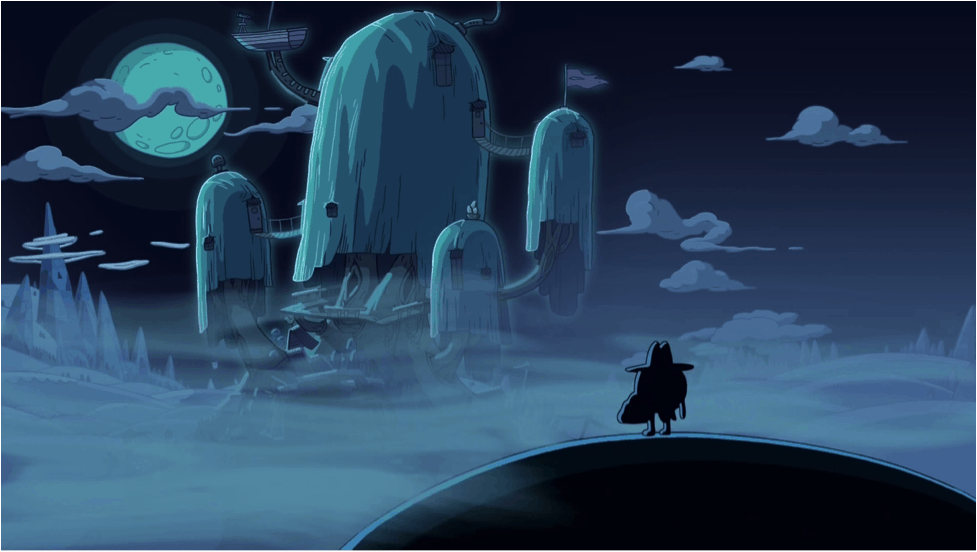 All in all, Adventure Time: The Enchiridion was a blast to watch! I definitely recommend picking it up if you're a fan of the show! But these great episodes were only a tiny piece of the puzzle. Adventure Time is close to breaching its 200-episode milestone, and the creators have stated that they're shooting for 1000! Showing no signs of slowing down, this show is sure to be cherished for years to come. Pick up a copy of Cartoon Network: Adventure Time - The Enchiridion  for your kids for a birthday or Christmas!