A few years ago I was invited to visit LAIKA studios to meet with Travis Knight and Arianne Sutner to discuss their latest project, Kubo and the Two Strings.
Travis, who is also the CEO of LAIKA, directed the film, partnering with Arianne on the production. It was clear these two are passionate about this film, and I was excited to find out why.
Kubo and the Two Strings had been in production for five years when we met and wasn't totally finished. That's a long time to work on a film. When they started, they were still working on ParaNorman. But on August 19, the world will finally meet Kubo.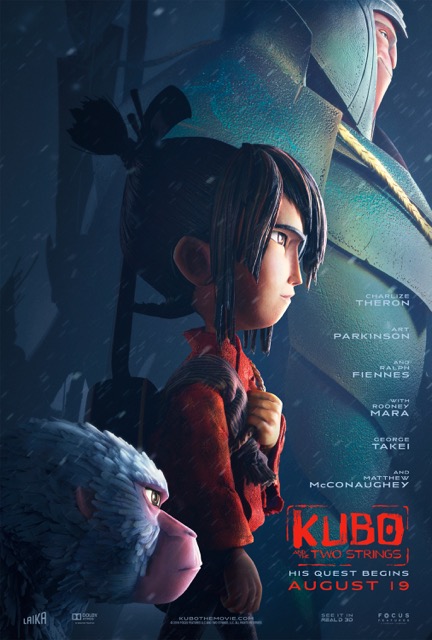 Travis: It's a fun part of our process when we can start to share it with the world. Part of our mission here is that we want to tell new and original stories in a new and original way. We don't want to have a house style. We want our films to look and feel different from each other, so we always want to try something new, each time out.
Which explains part of the reason why LAIKA films take so long. For Kubo, Travis shared they were doing something that had never been done.
Travis: A big fantasy epic has never been told in stop motion before, for a variety of reasons. Stop motion films look like they are shot on a tabletop. As you've seen, they are.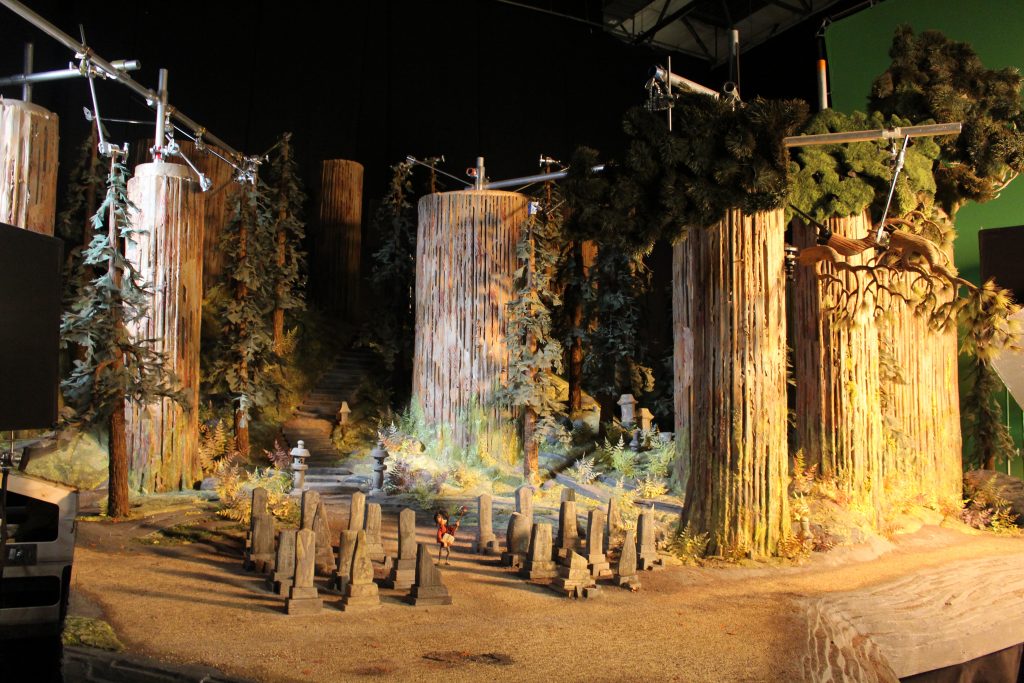 But we're talking huge tabletops, with massive props, created by teams of genius. Before meeting with Travis and Arianne, we took a set tour. You can't imagine the creativity we encountered. And all that creativity costs money. With LAIKA being a smaller studio, we wondered if their creativity was limited by budget.
Travis: We really have a fraction of the budget of most CG houses. We do a lot more with a lot less.
Three of our films probably don't have the budget of one Pixar film. We need to very early on decide what they are going to build, in terms of puppets and sets. 
We have to be incredibly disciplined in our process, in our scriptwriting and storyboarding. We don't want to waste a frame.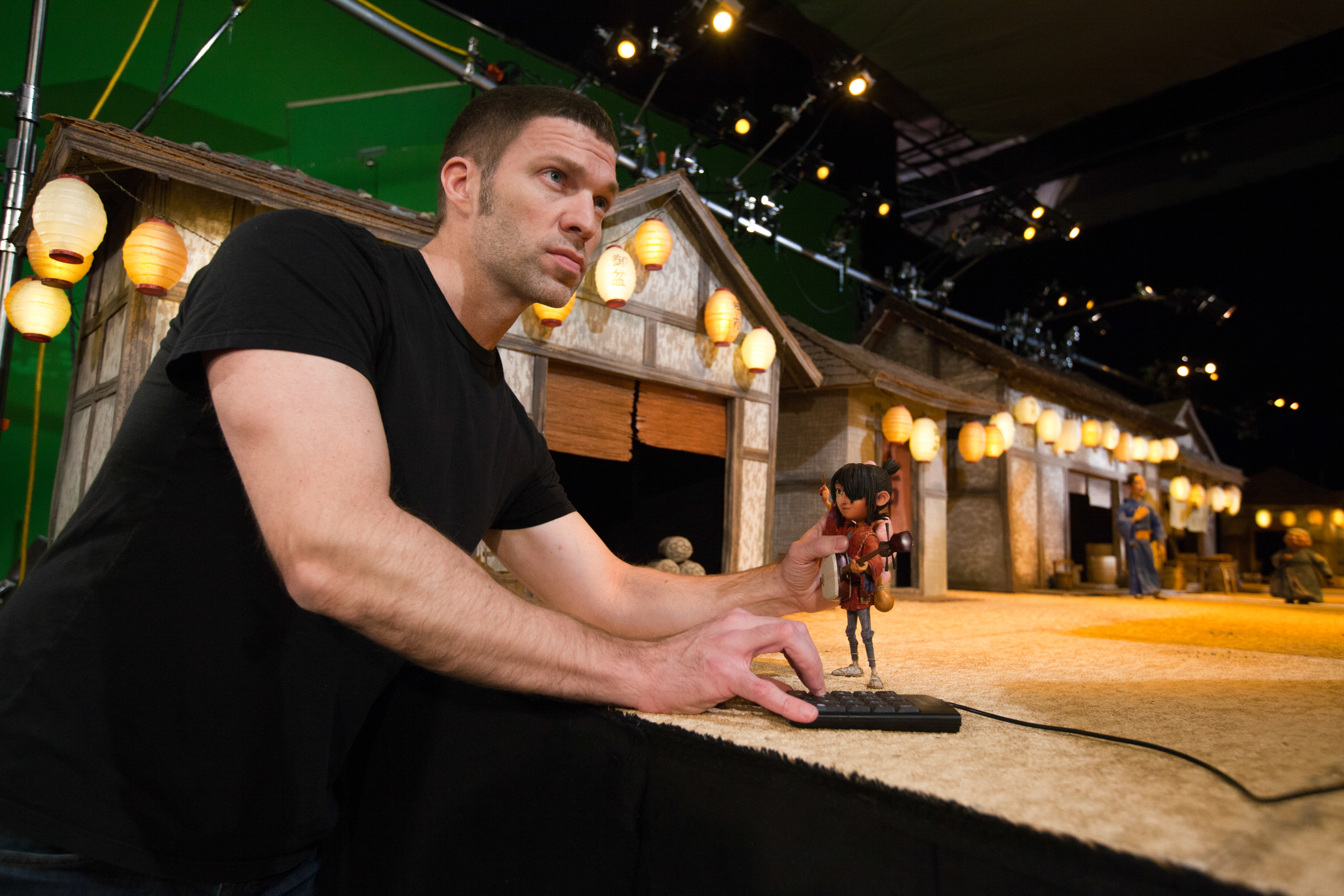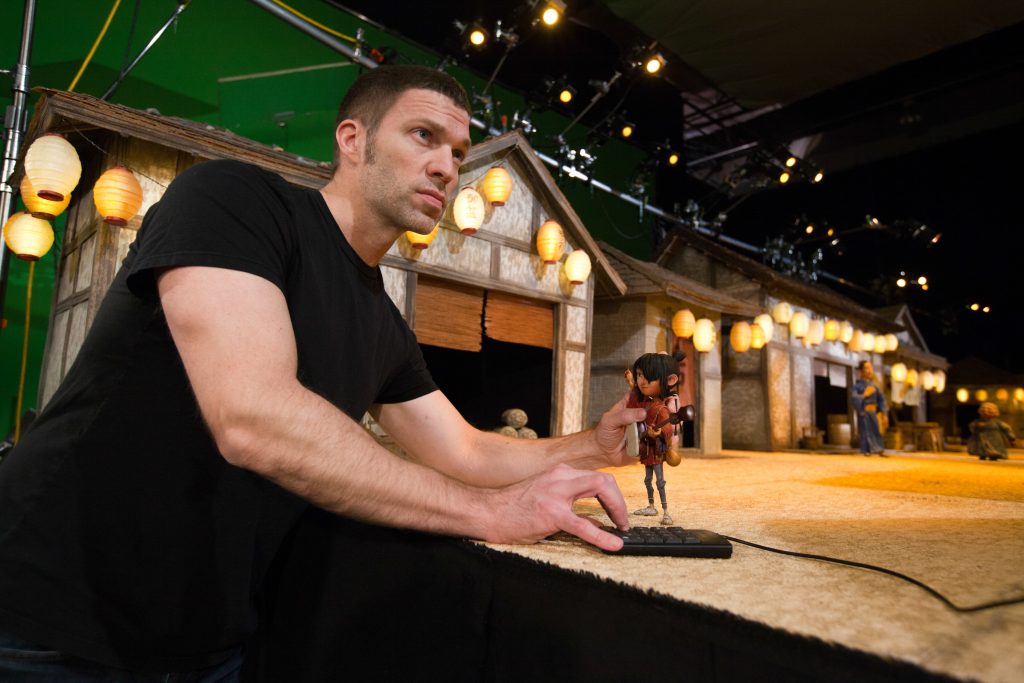 Arianne: We don't farm things out. We say, 'What can we do with the group we have?' It leads to really good, thoughtful work. The more efficient we are, the more it seems the look is spontaneous.
Travis shared that they have so many different disciplines; sculptors, painters, illustrators, camera men, photographers, and some who are innovating technology. I can't wait to share more with you from the actual set visit. It was mind-blowing.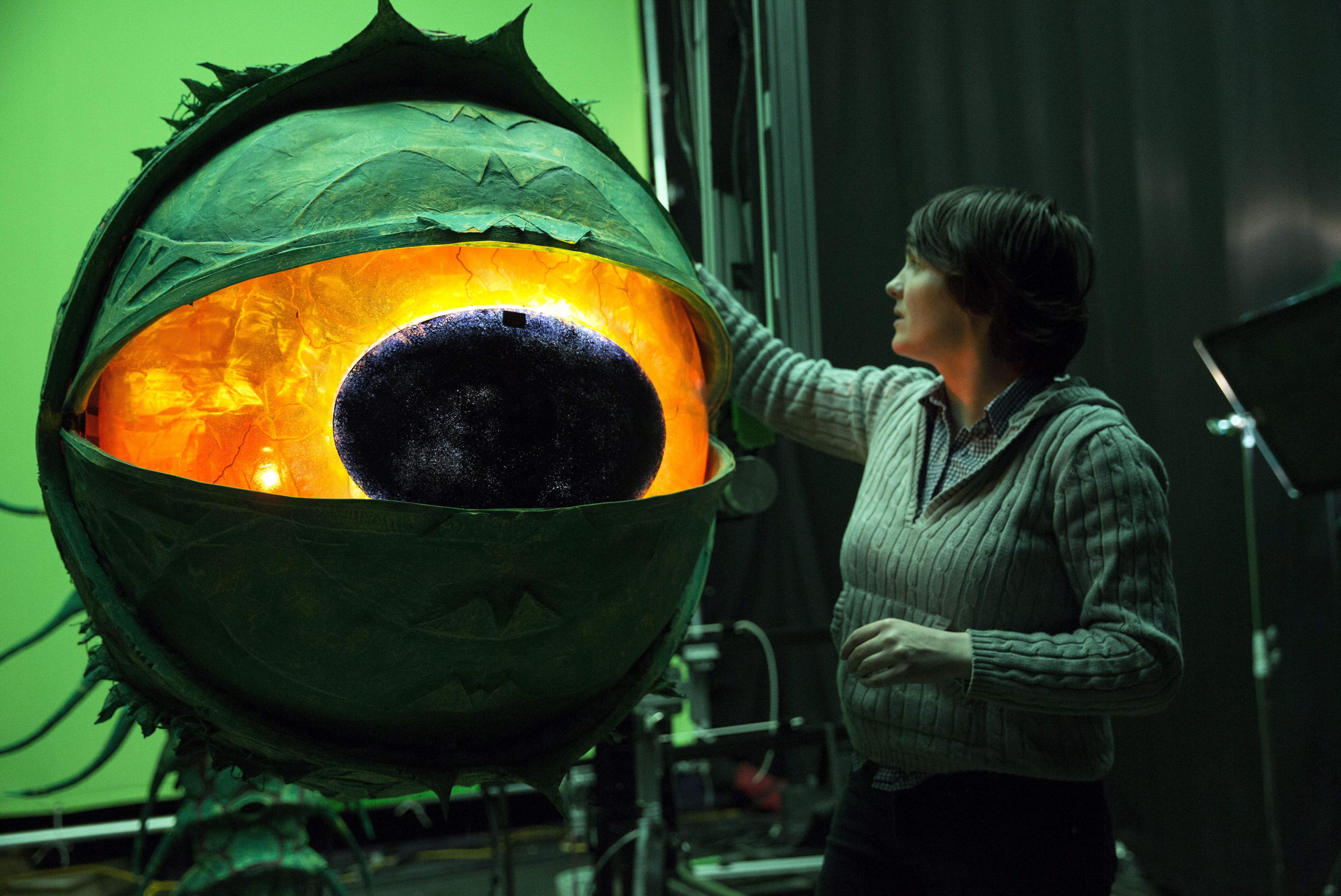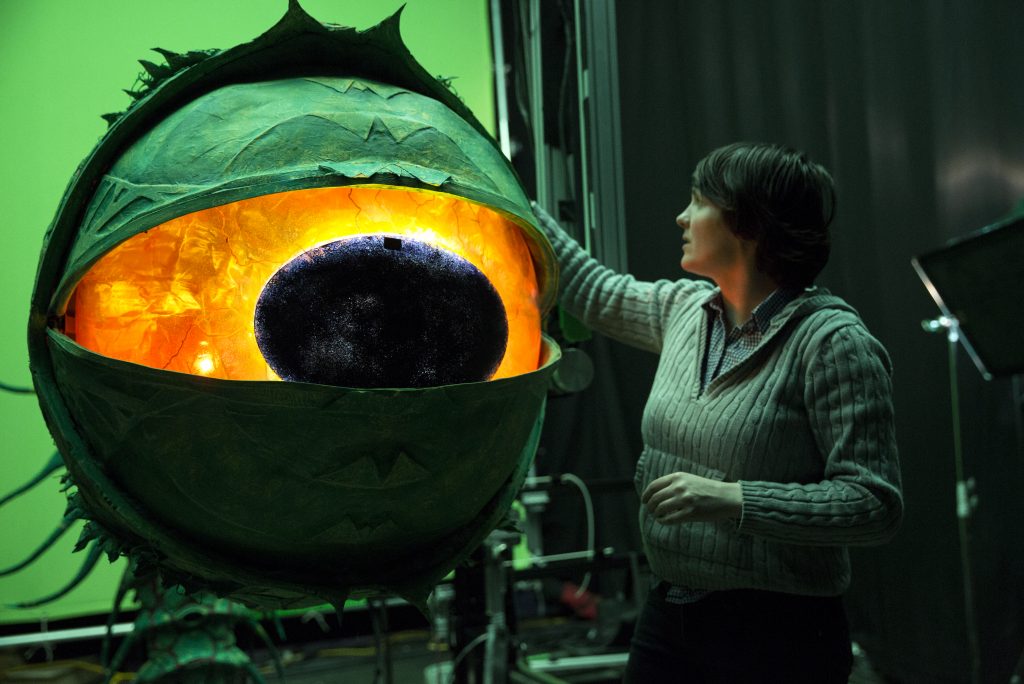 Travis: It's fertile ground for creativity and innovation. The visual effects team has not grown. It's the same [people]. If we can keep the band together, we can stay very disciplined.
There's a lot of hard work that goes into making it look easy. You are acting through a doll effectively. If you can transcend the doll and make the audience look at it as a living breathing thing, to me that's one of the most magical things there is. A human being has brought this inanimate thing to life.
You can imagine what it might look like if there was not this team of artists that work on the film the entire time. Artists have different styles, and this team has to really work together to keep the look and feel of the characters the same throughout filming.
There is actually a portfolio of moves for each character. As we heard over and over again, they really need to stay disciplined throughout the process.
And then we have the voice actors, which are really big names in Kubo and the Two Strings. I'll be in Los Angeles next week to interview Matthew McConaughey, Charlize Theron, and Art Parkinson, who voices Kubo.
Ralph Fiennes won't be joining us, but Travis said watching him go through the voicing of his character was amazing, and that he is such an incredible actor. He's one of my favorites, too.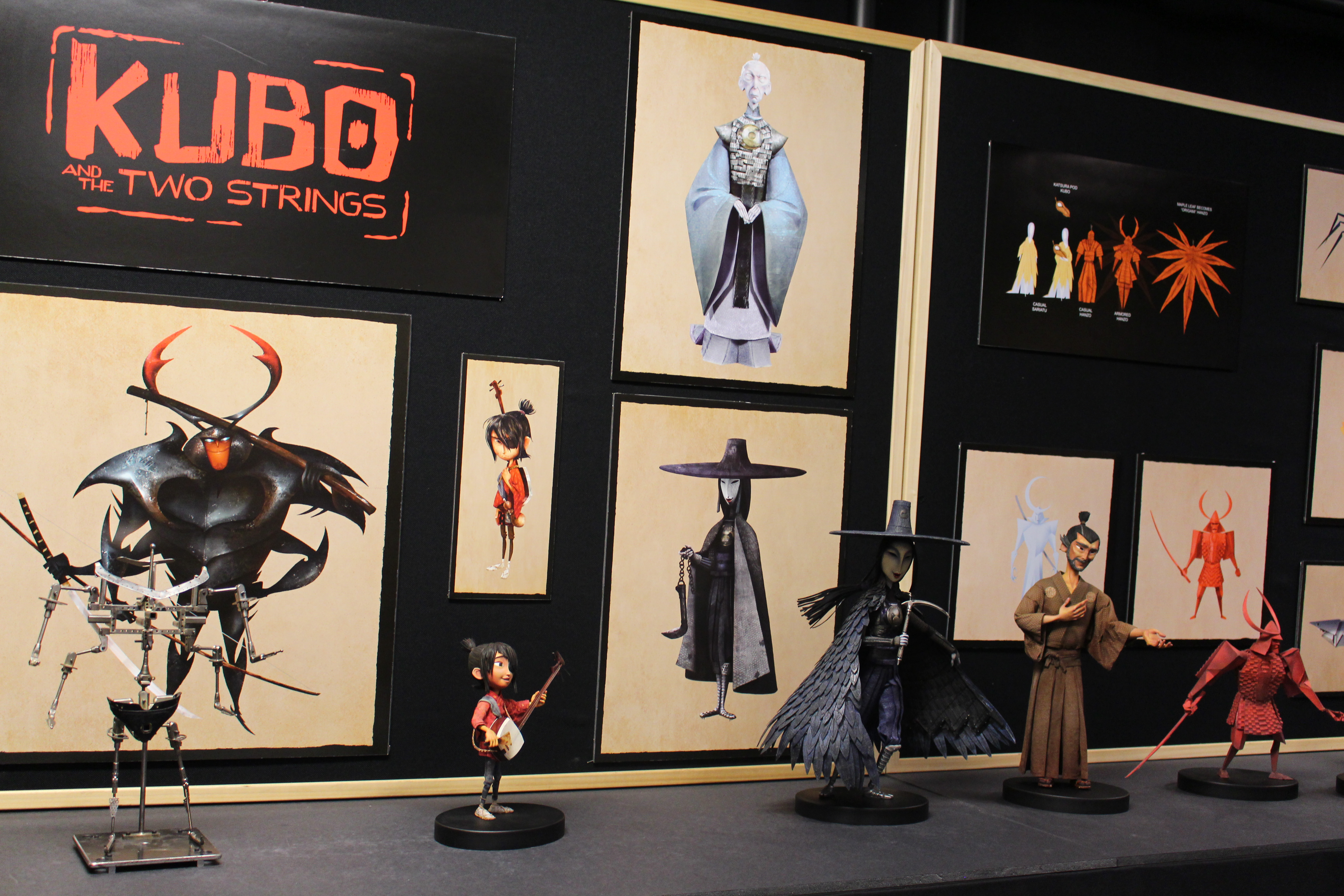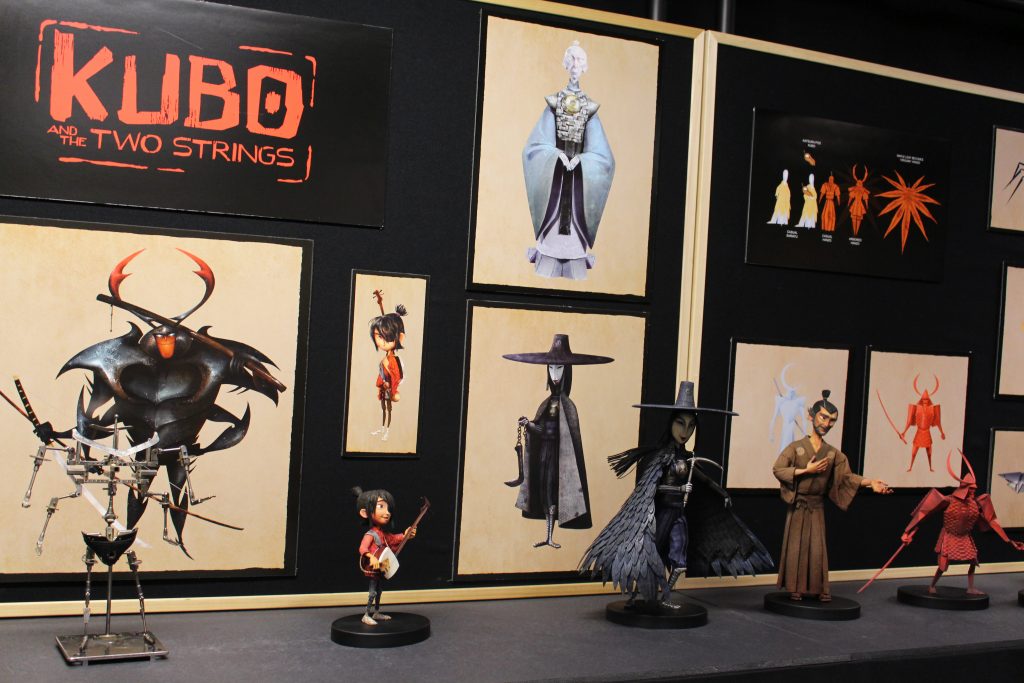 We asked when the voice acting comes into play.
Travis: You have to have dialog first, and then you start thinking about casting. Before we start shooting, we have our cast. We start early getting the key actors. They bring pieces of themselves to the process.
I was curious; if the script is written, does it change during the filming?
Travis: We try to get the voice acting up front and then we piece it together, so it's really important for it to feel spontaneous. The times when it is naturally spontaneous, we hang on to that.
A script is filled with dialog, and the ad-libbing gives the character its personality. You design the characters before you hire the voice actors. But what happens is that the artists end up trying to weave some of the characteristics of the actor in. 
It sounds like some of the director gets woven in, too.
Travis: When we were doing Coraline, a lot of her gestures were things I had seen my daughter do. In ParaNorman, a lot of the gestures were things I had seen my son do. And in Boxtrolls, Winnie runs exactly like my wife!
We wondered how the voice acting worked. Does everyone come out to Portland?
Arianne: We typically go to wherever the actor happens to be. We try to make it as easy as possible. Sometimes we can even do it over a remote sophisticated Skype.
As we were wrapping up, Travis shared that he is more proud of this than anything he has ever done creatively, from the script to the final film.
Travis: We reached out to Matthew and he shared that he had read the script to his kids as a bedtime story. That was really heartwarming.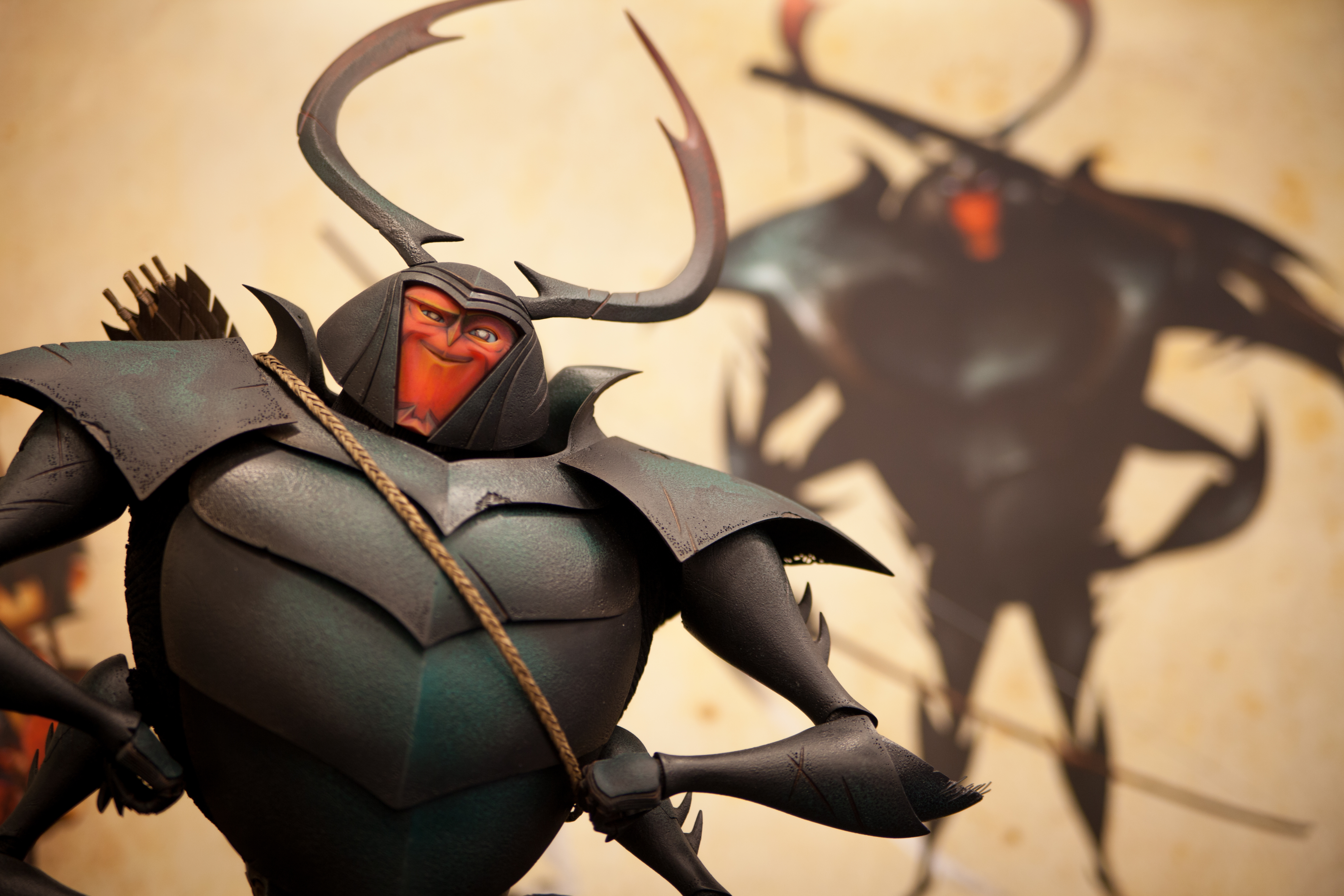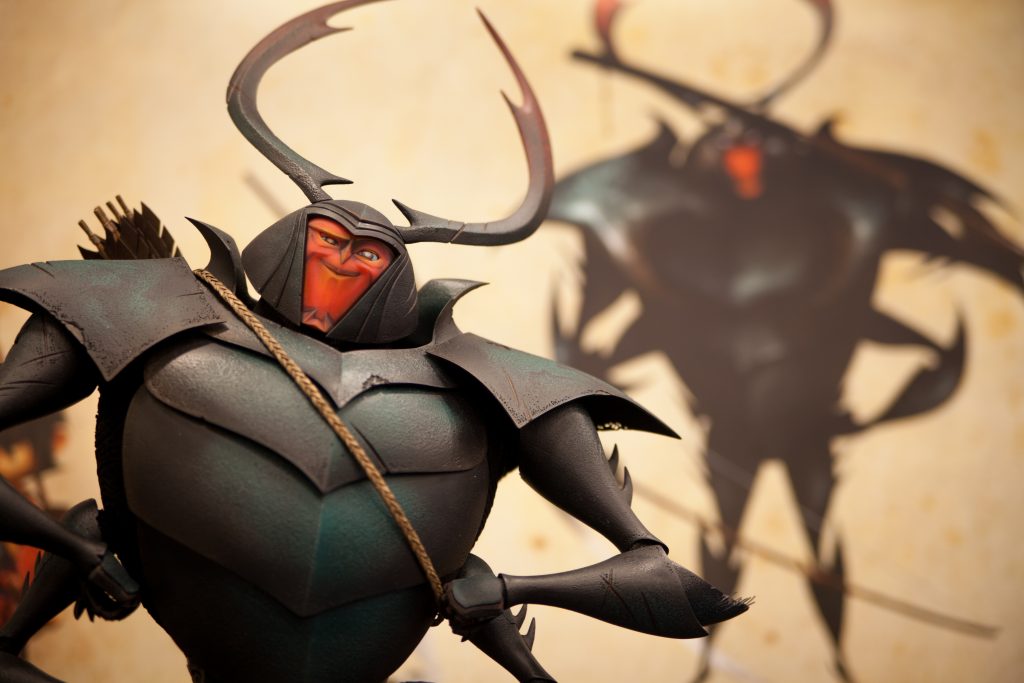 Arianne: We wouldn't devote half a decade of our lives to something if it didn't mean something to people.
It's clear that at LAIKA, it's all about the story.
Travis: At it's core Kubo is an intimate story about relationships. The film is about a boy and his mom. It's that point in time where we're straddling that rubicon from childhood to adulthood. To love is to hurt.
Love is pain on some level. It's a core part of what it means to be human. It hurts to love. I remember when I saw ET the first time. Part of you recognizes that it's not real, but part of you says it's as real as it gets. 
When ET was leaving Elliott behind and pointed to his heart, every kid knew what that meant. Kubo is a story of loss and healing. 
It was moving to see the passion in these two people about this film.
Travis: We pour so much of ourselves into these things, you don't do it if you don't love it.
It's clear that they do love it. I saw a little of the film when I was in Portland, and can't wait to see the rest when I'm in LA next week, with tissues in hand. I have a feeling it will be an emotional roller coaster. My favorite kind of movie.
Thanks to Travis and Arianne for spending so much time with us, and for taking a moment for a photo.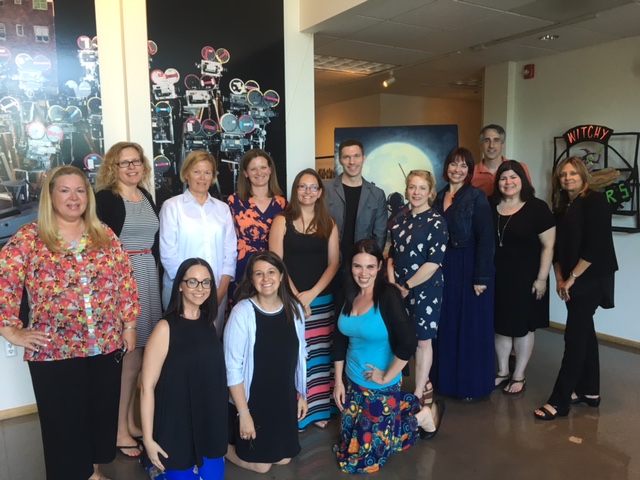 This post was first seen on Food, Fun & Faraway Places on December 3, 2019, and was updated with additional information on June 22, 2021.