Our family decided to take a family vacation Costa Rica style for Thanksgiving. My husband had been talking about going to Costa Rica for years, so we booked a vacation instead of staying home for turkey. We had a blast, though would do a few things differently if we went back.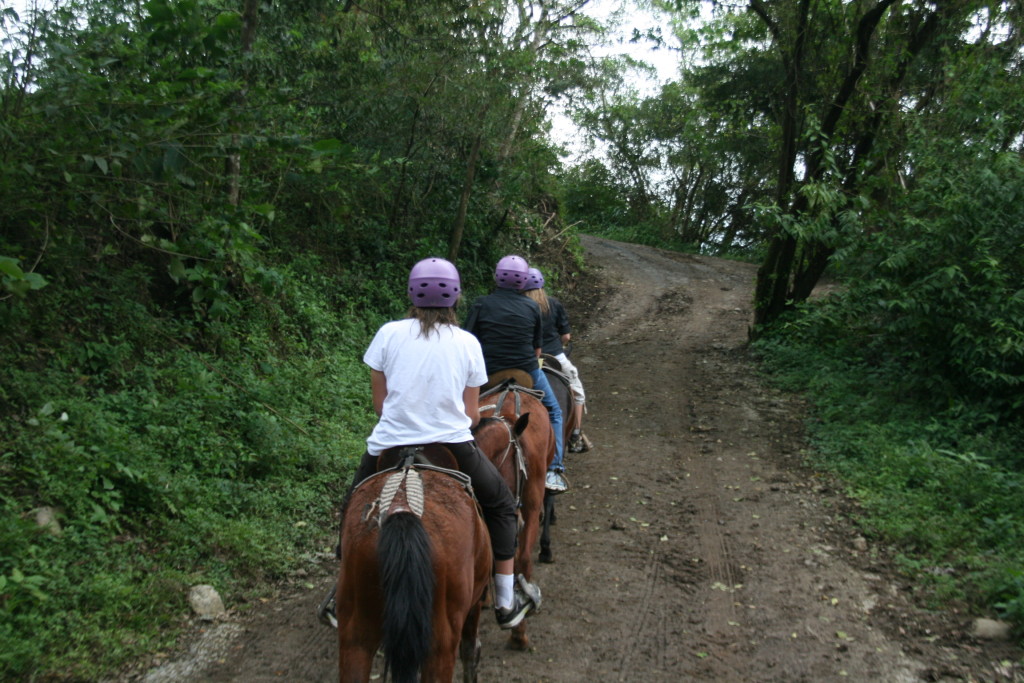 1) Make sure you know not only how far you have to drive from place to place, but how bad the roads are. Holy cow! The potholes here are nothing compared to what you encounter in Costa Rica! Not to mention that people walk down, even sit in, the middle of the road. We almost hit a chicken, a pig, a cow, and a guy riding  a bicycle with an infant tucked under his arm!
2) Make sure there are other places to eat near the hotel. Even if there are 15 restaurants on the property, find other options. Unless you don't mind paying $27.00 for a cheeseburger.
3) Don't try to compare the dollar to the currency where ever you are going. If it's touristy, you will pay through the nose.
4) If you enjoy the Macy's Thanksgiving Parade, turkey, and being with family, the nicest beach in the nicest place in the world won't take it's place.
'nuf said.
If you want to see more about our trip, check out my guest post on the FamiliesGo!Travel site.