I am still reeling from having the opportunity to attend the Moana world premiere. I've been sharing about this latest film from Disney for over two years now.
The film was in the making for almost five years. FIVE YEARS! When you see it, you'll understand why.
While I was in LA, I was able to interview some of the cast including Lin-Manuel Miranda, Nichole Scherzinger, Dwayne Johnson, and the young star of Moana, Auli'i Cravalho.
I was even able to sit down with the directors of Moana, which was fascinating for a mom with a daughter who just graduated with a Bachelor's in Animation and another daughter in her third year in the same field.
Moana World Premiere Details
My friend Stefanie from Mommy Musings and I were ready for the red carpet!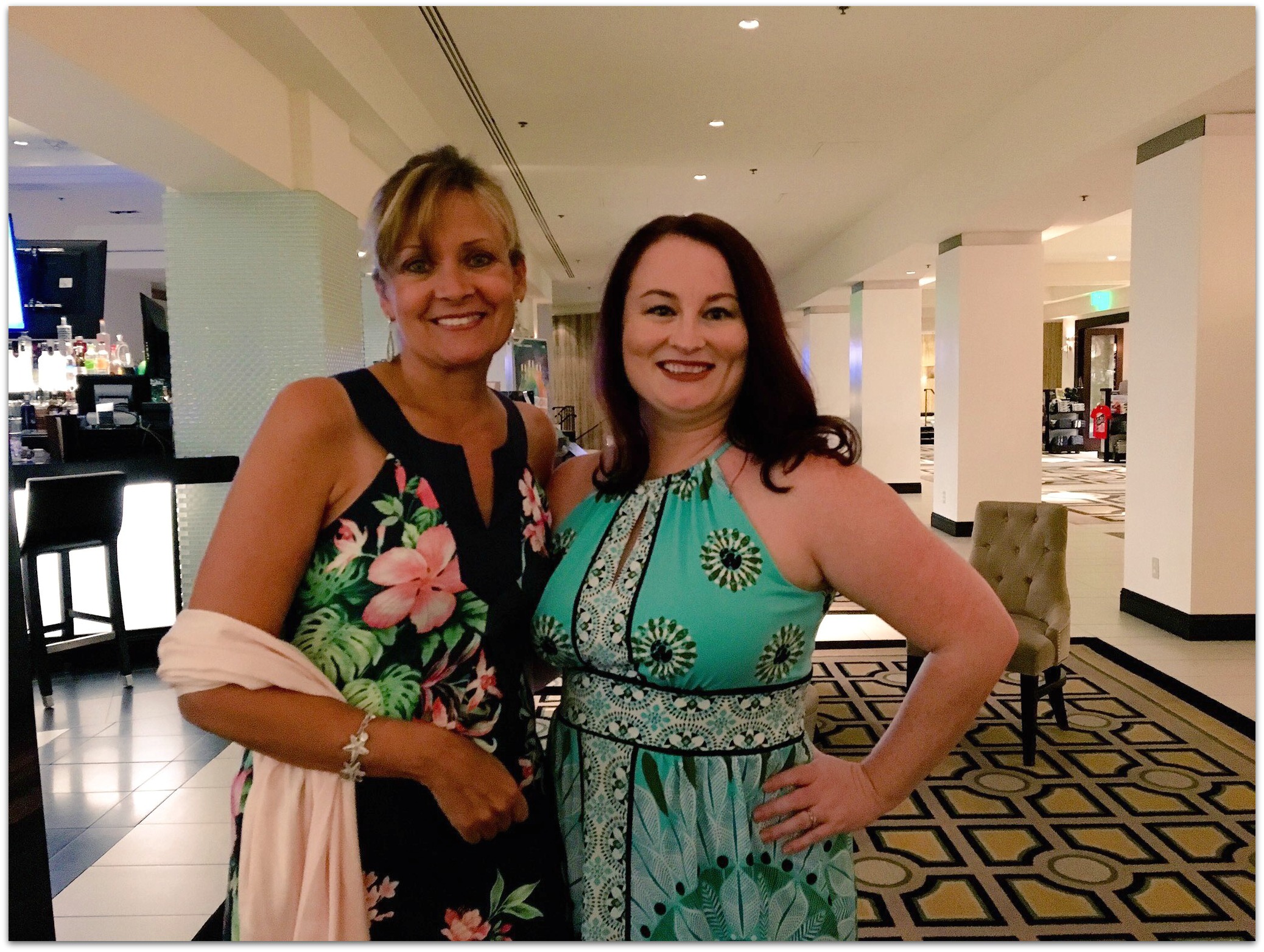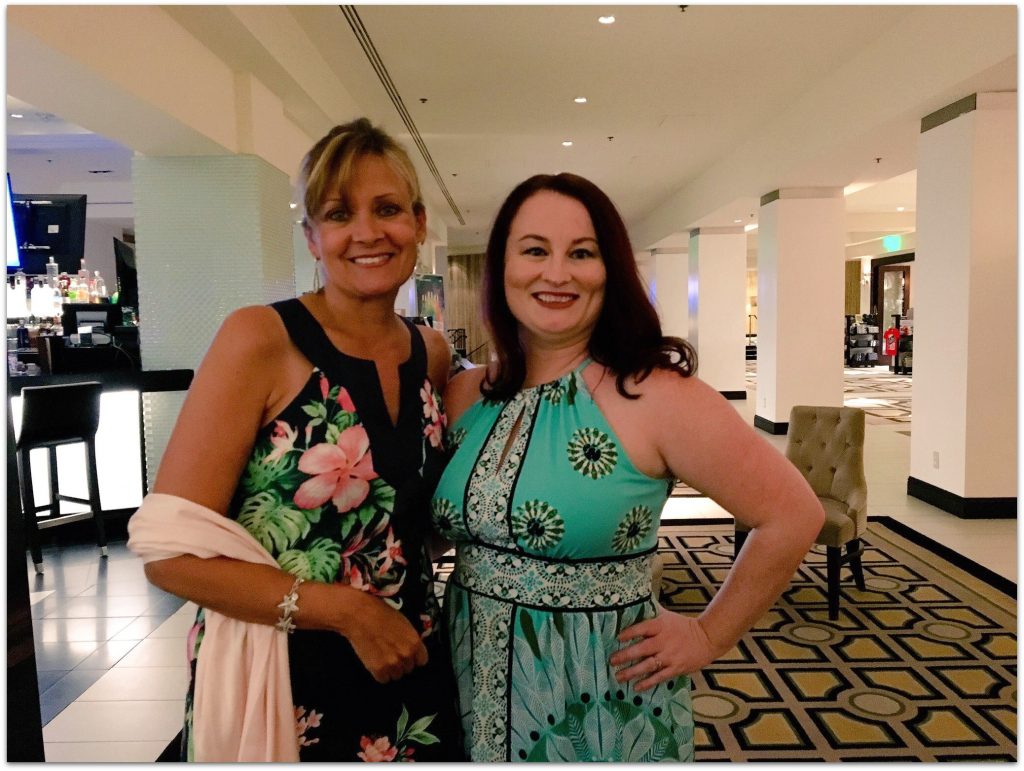 Moana hits theaters on November 23rd, but the Moana World Premiere took place Monday night at the El Capitan Theatre in Hollywood.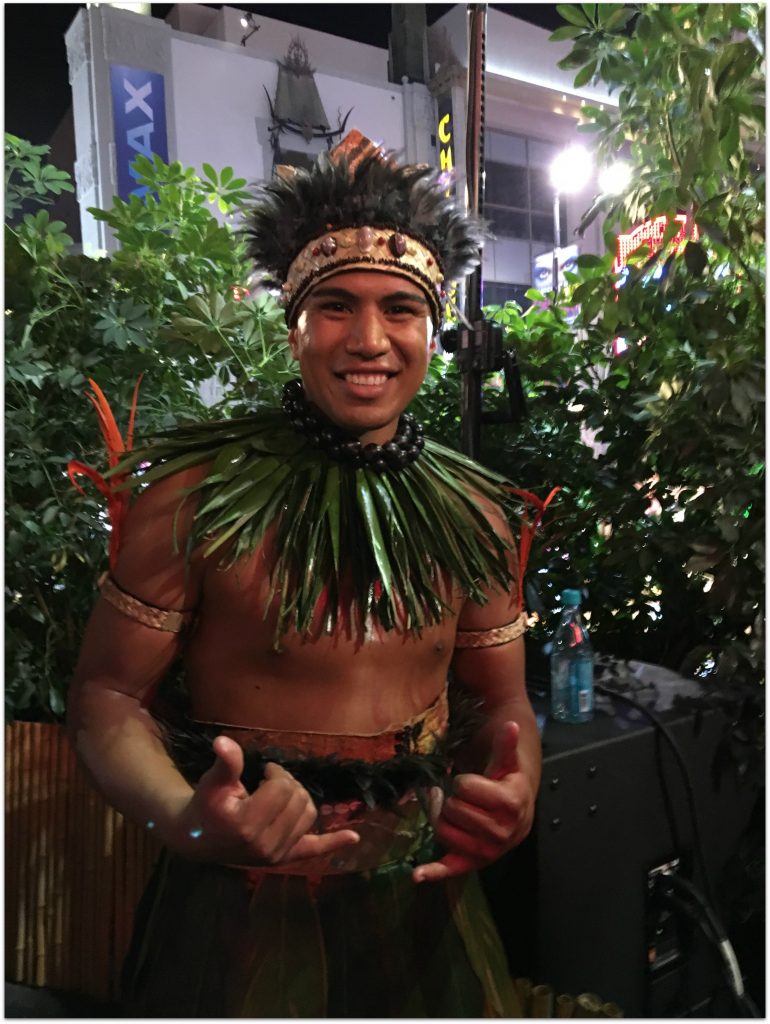 I was there, along with the cast from the film I had just met the day before. The mood was festive, with Polynesian food, crafts, music, and dance.
And the real reason we were there, and probably why you're reading this- they were there, too.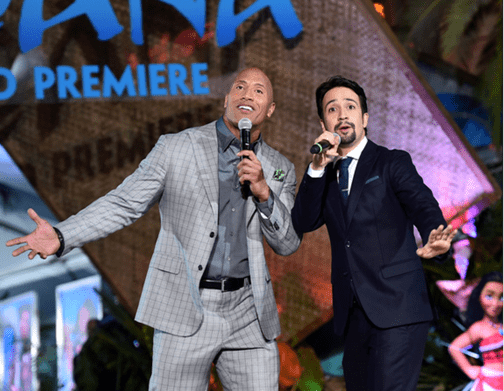 The beautiful Auli'i Cravalho was stunning as usual.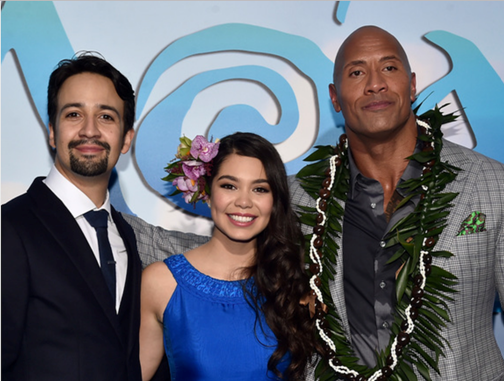 John Lasseter, Chief Creative Officer of both Pixar and Walt Disney Animation Studios, was also on hand to celebrate Moana.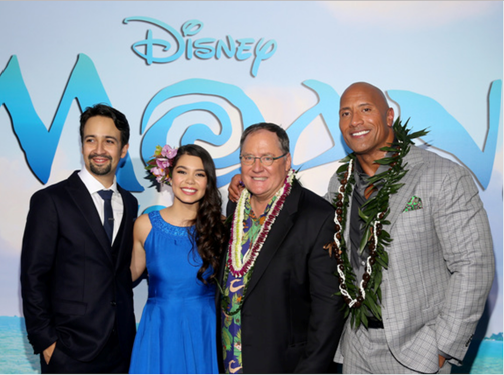 With Dwayne "The Rock" Johnson who voices Maui
And Auli'i Cravalho who voices Moana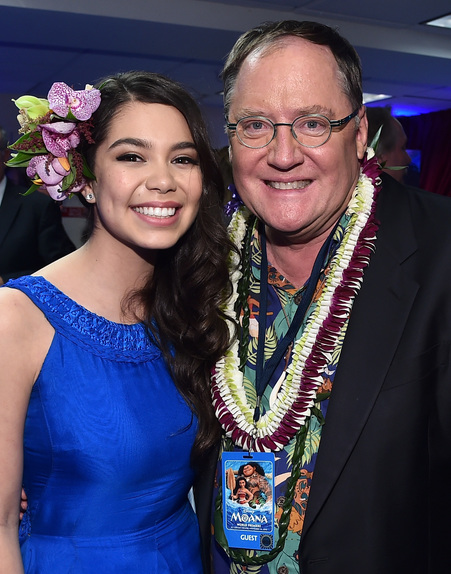 Also on hand was Lin-Manuel Miranda, who collaborated with Mark Mancina and Opetaia Foa'i to write the seven original songs in the film, and producer Osnat Shurer.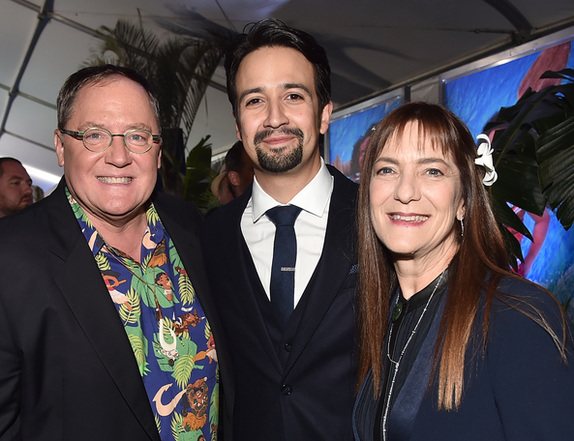 I was excited to see John again, and this time, grab a photo. This has been a bucket list item for a long time for me. John was gracious as usual and excited about the film.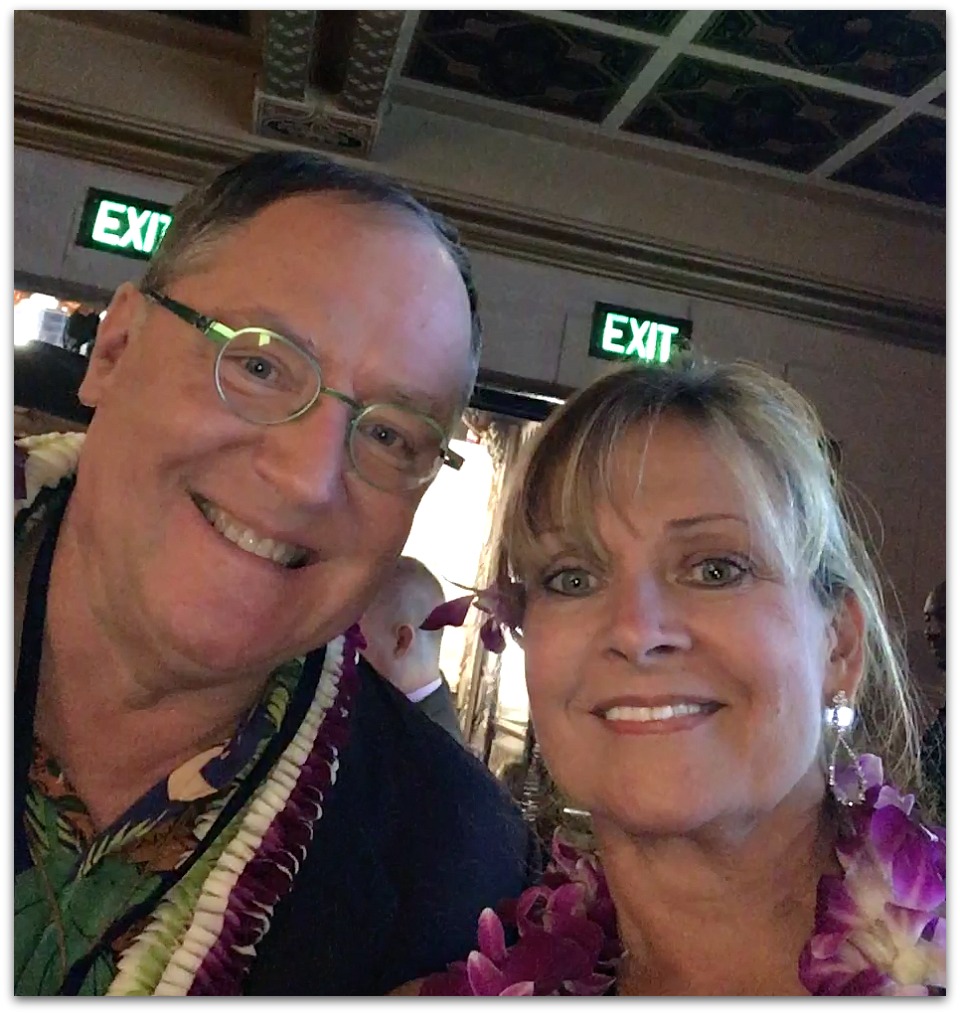 There truly was excitement in the air. As you can see, the blue carpet was teeming with bits of the Hawaiian culture that was such a big part of the film.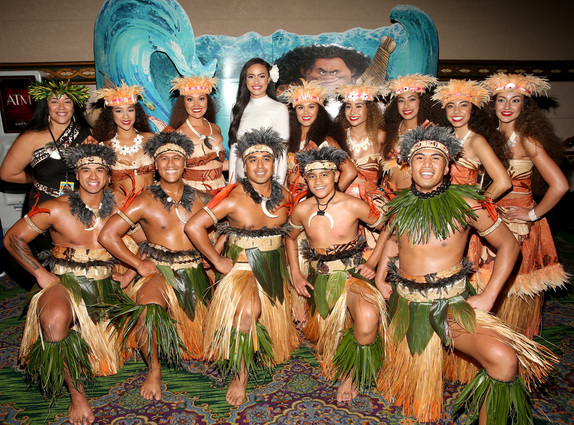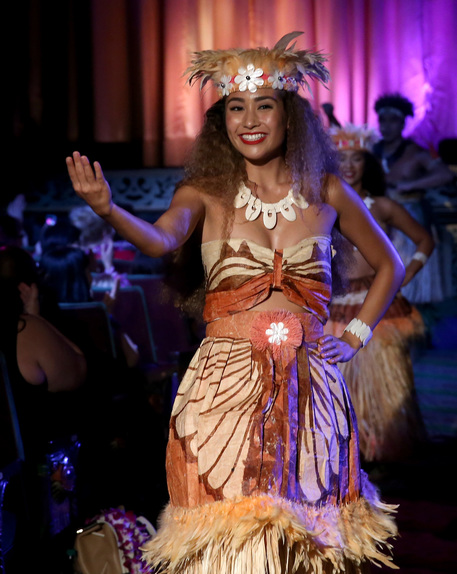 We were treated to a performance by the amazing Opetaia Foa'i who was behind the music of Moana. The soundtrack is hugely popular, too.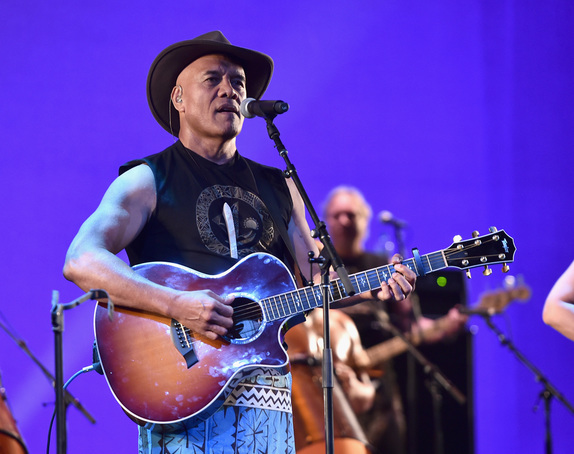 I can promise you and your kids will be singing these songs after seeing Moana! 
I'm pretty sure there will be a lot of Moana birthday parties in the future!
Opetaia is so humble and grateful to have been part of Moana. Doesn't that make you even more excited for the success of the soundtrack?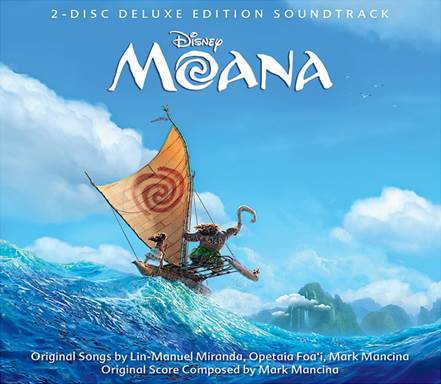 Once we got to our seats, the young man sitting next to me immediately introduced himself as Jeremy Maguire (Joe) from Modern Family.
He told me he was famous! We chatted a few times and his reaction to the movie was adorable and, at the same time, mature for such a young person. He understood the life lessons Moana leaves with us.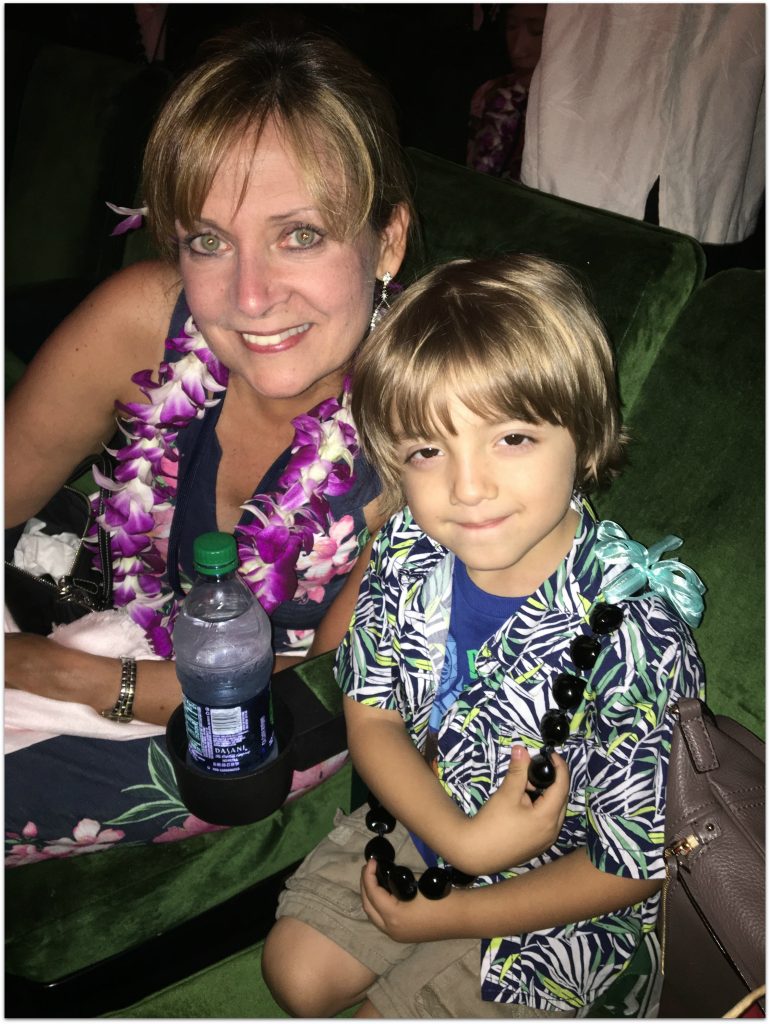 I'm heading to Walt Disney World this weekend to see Moana for the third time, this time with my husband and younger daughter.
I enjoyed it so much the first time, even more the second, and I just can't wait to share it with my family on Sunday. In fact, I can give you 8 reasons you should see Moana, too.
The cast of this film is just stellar, but the directors and producers are who made the film possible. I have interviews coming soon with Producer Osnat Shurer, as well as directors Ron Clements and John Musker. John Lasseter is the Executive Producer.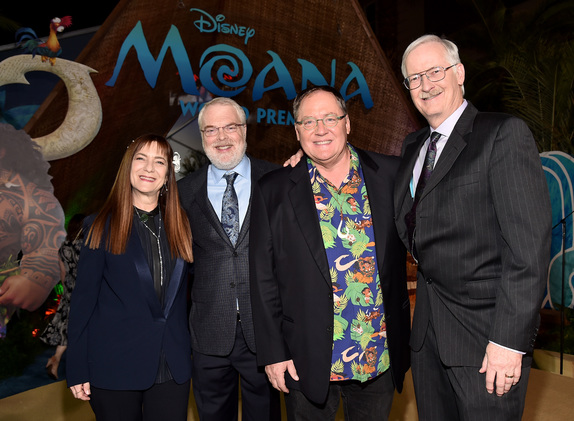 Finally, in case you are not from this planet and haven't heard anything about the film, below is a quick synopsis 0f Moana from Disney Pictures!
Three thousand years ago, the greatest sailors in the world voyaged across the vast Pacific, discovering the many islands of Oceania. But then, for a millennium, their voyages stopped – and no one knows why.
From Walt Disney Animation Studios comes "Moana," a sweeping, CG-animated feature film about an adventurous teenager who sails out on a daring mission to save her people.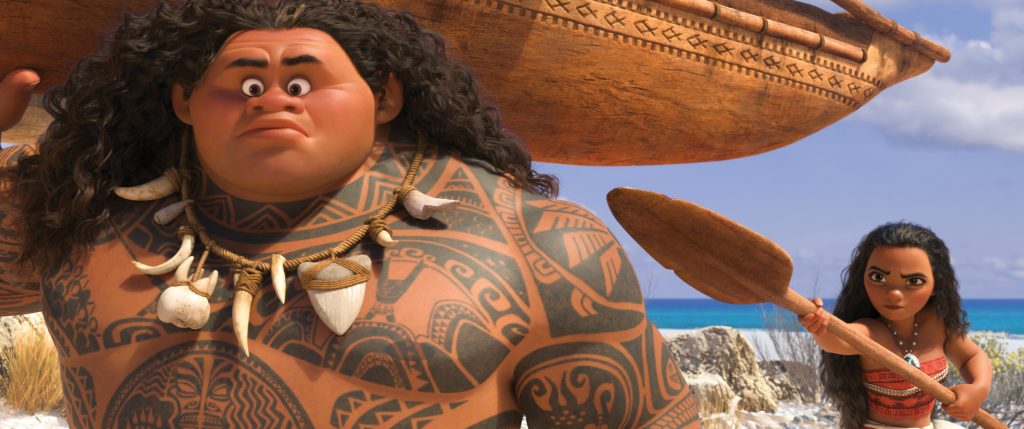 During her journey, Moana (voice of Auli'i Cravalho) meets the once-mighty demigod Maui (voice of Dwayne Johnson), who guides her in her quest to become a master wayfinder.
Together, they sail across the open ocean on an action-packed voyage, encountering enormous monsters and impossible odds, and along the way, Moana fulfills the ancient quest of her ancestors and discovers the one thing she's always sought: her own identity.
And here is the most recent trailer:
You'll thank me for recommending Moana! You're welcome! (You'll get that later...)
Need a gift for a princess loving kid? Check out this Disney sticker book bundle that includes Moana or this set of Moana coloring and sticker books!
Visit the official MOANA website and see it in theaters beginning November 23.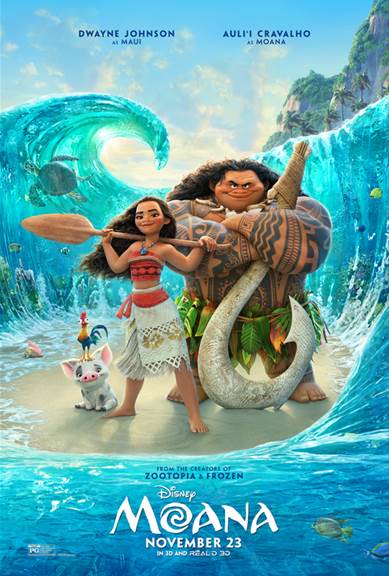 Disclaimer: Disney invited me to attend this all-expense paid trip to attend the Moana World Premiere and other events surrounding the movie.