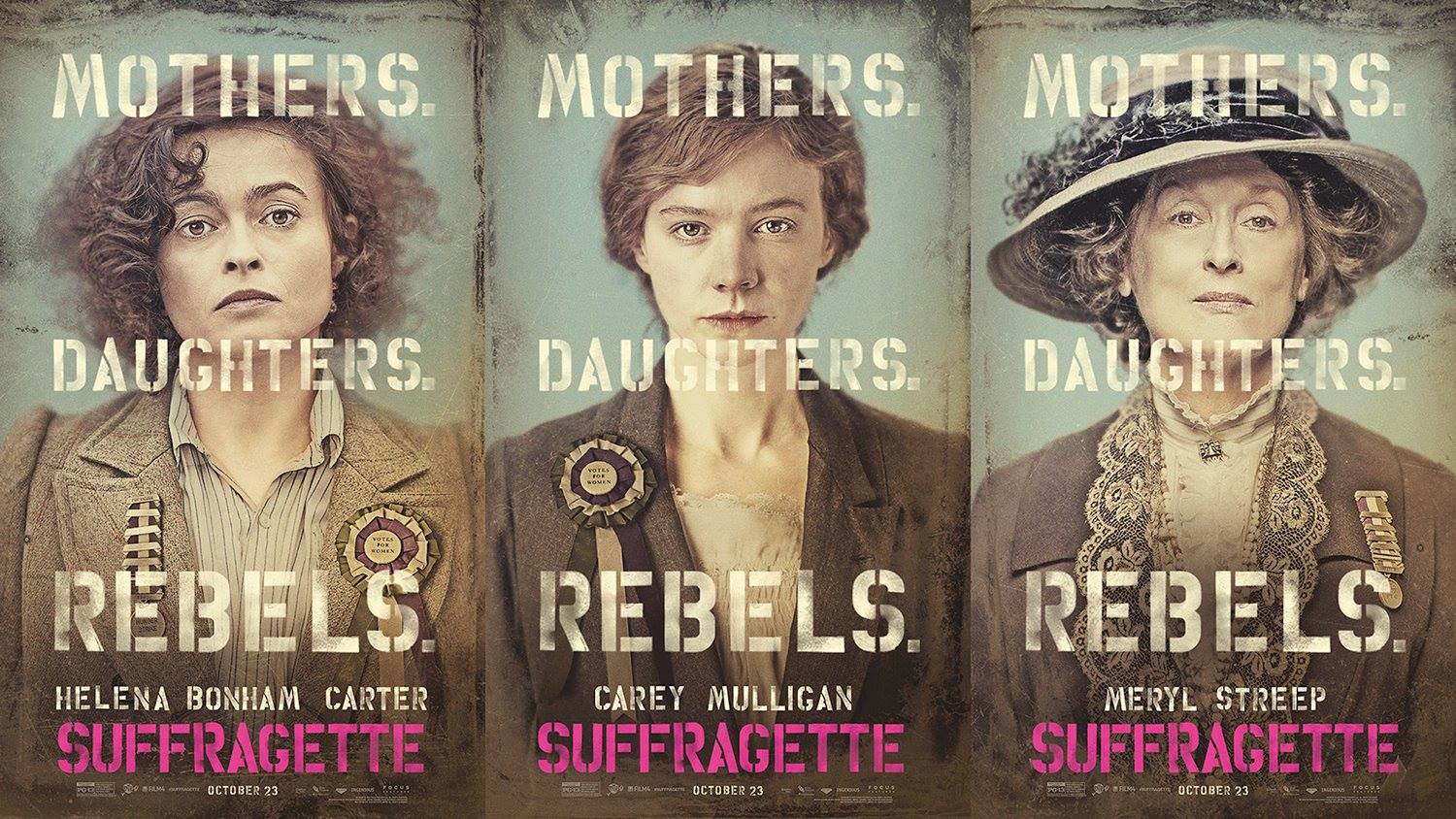 Earlier this month, I was invited to attend a high tea at the historic Waldorf Astoria for interviews with the creators of Suffragette.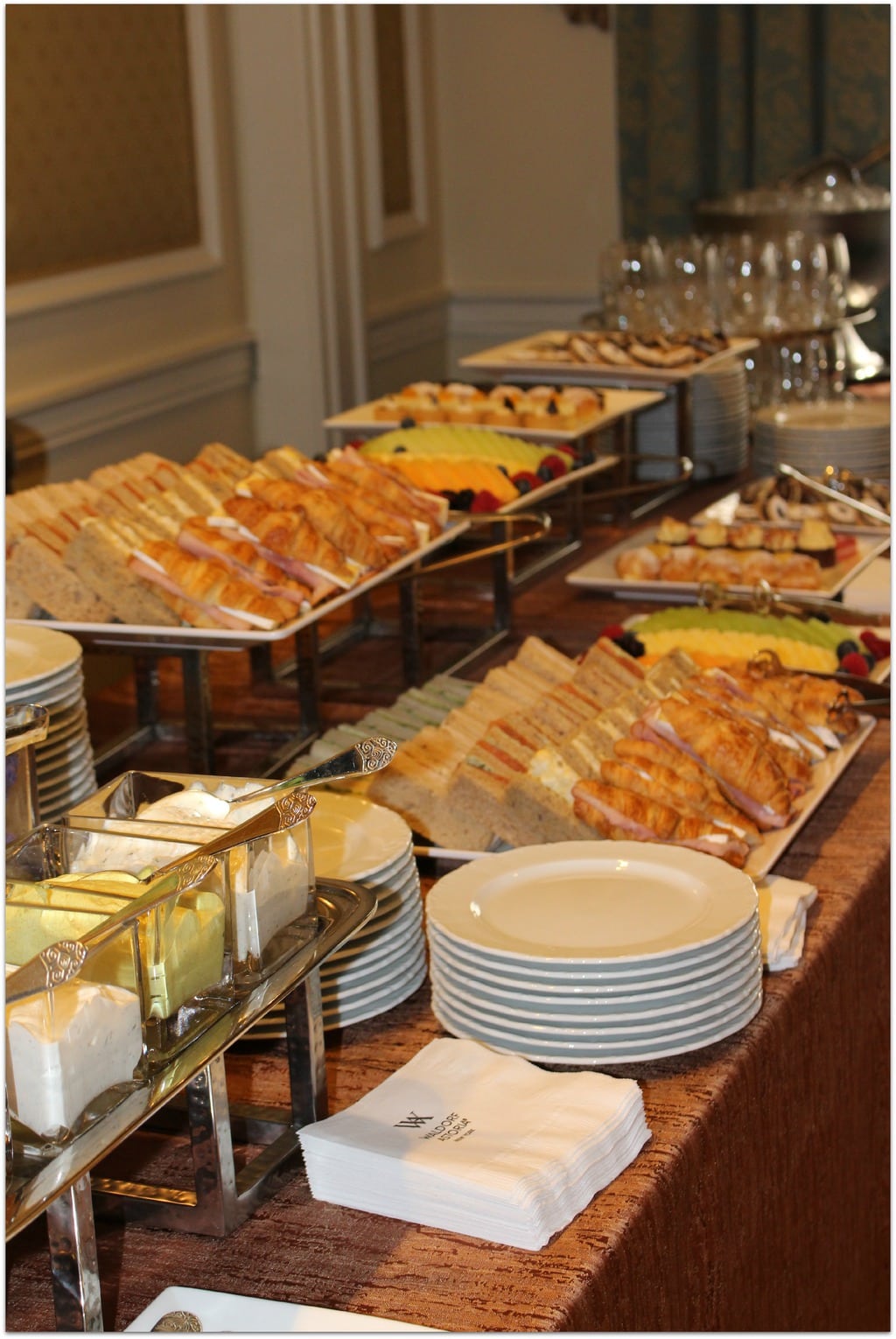 The Waldorf Astoria knows how to put on a high tea.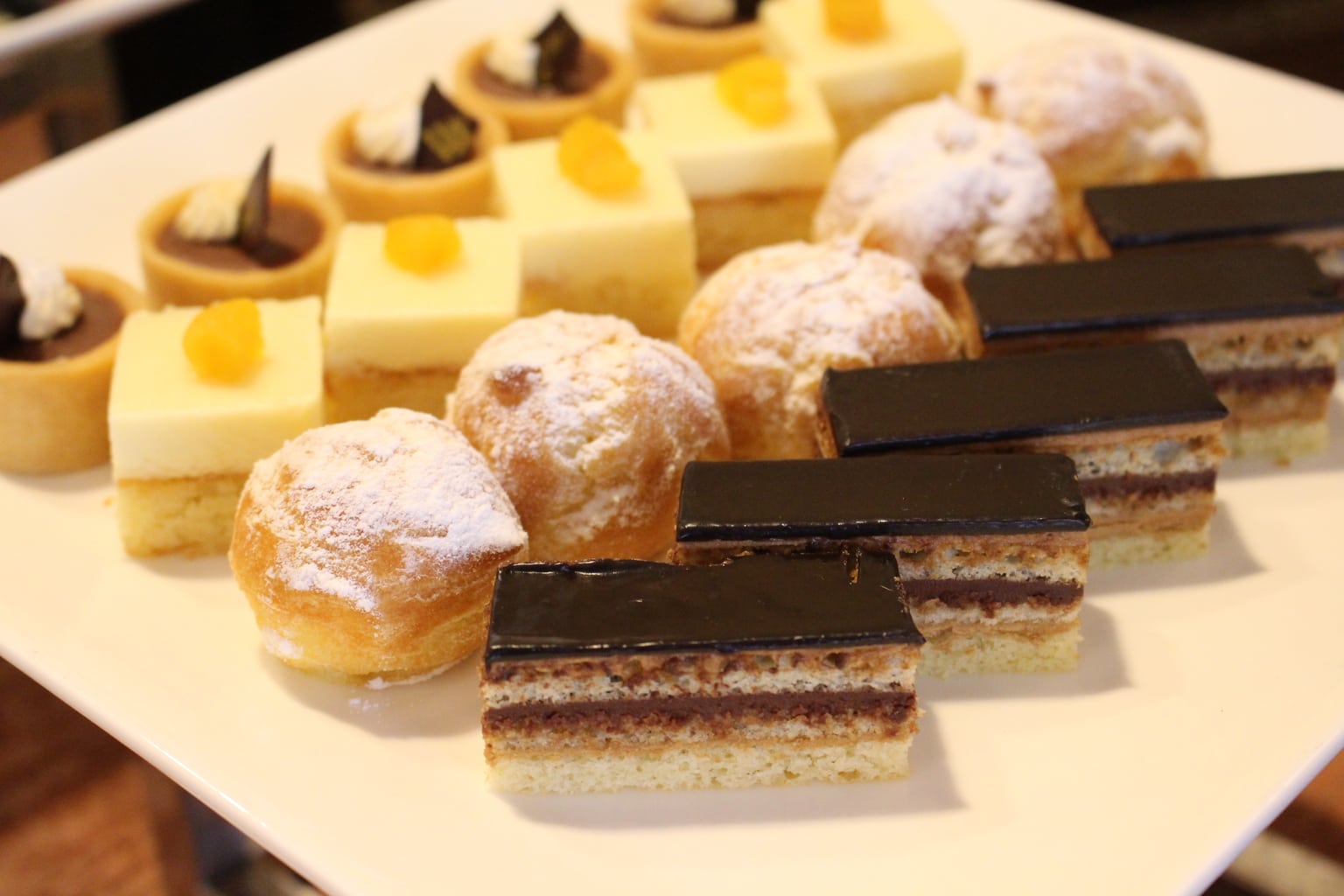 And as magnificent as it was, the food was not the star of the show. We had just screened Suffragette, and joining us for the tea was director Sarah Gavron, writer Abi Morgan, and producers Faye Ward and Alison Owen. Though I can't share too much with you until the movie is released tomorrow, I can tell you that I think this film is an important one. I'll be taking my daughters to see it as soon as I can.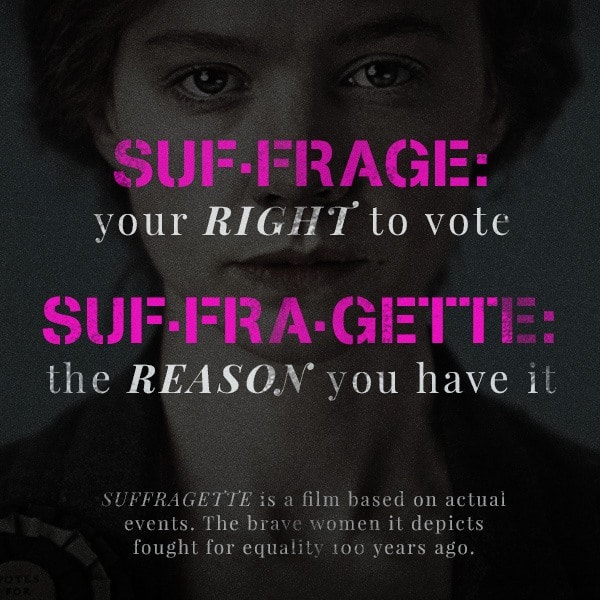 Suffragette is directed by Sarah Gavron, who won a BAFTA Award as Best New Director for the made for TV movie, This Little Life, as well as the Royal Television Society and Women In Film Awards for Best Newcomer.
The Suffragette screenplay was written by Abi Morgan, who has written for film, stage, and television, winning an Emmy as the writer for The Hour. She is also the winner of two BAFTA Awards for two made for TV movies she scripted. Currently, Morgan has two films in production; Little House on the Prairie and The Taming of the Shrew.
Producer Alison Owen is one of the U.K.'s leading film and TV producers. As the producer of Elizabeth, for which Cate Blanchett won a Golden Globe, Owen was nominated for an Oscar, a BAFTA Award and a Golden Globe. The film received seven Oscar nominations, winning for Best Make-up, three Golden Globe nominations, winning for Best Actress, and twelve BAFTA Award nominations, winning for Best Actress. Owen also produced Saving Mr. Banks, which was recognized as one of the 10 Best of the Year films by the American Film Institute. If you haven't seen Saving Mr. Banks, you should. I honestly thought it didn't get the credit it deserved at the box office.
In a nutshell, I was sitting next to a group of extremely talented women, who would not be where they are today if it wasn't for the women who fought for equality in 1912. And not only is it obvious that this film was very important to them, I could tell they are extremely grateful, and don't take lightly this opportunity to shine a light on a cause that is often forgotten. In fact, I don't remember more than a passing lecture on suffrage when I was in school, and from talking to the younger women at the event, it's not much better today. For some reason, it's a cause that we don't think much about. Suffragette is about to change that.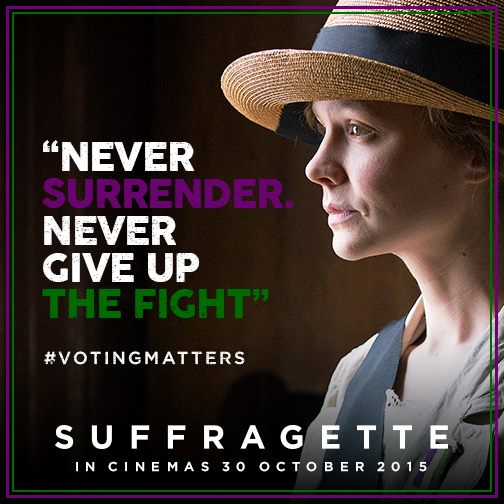 One question we all had for the creators was how their involvement in the film came about. Alison Owen, producer, shared that she had the desire to make a film about the Suffragettes. She had just discussed with Focus Films that she would like to make another film with them. When she approached Sarah Gavron and asked her what she thought about it, Gavron said she had been researching it for four years. It sounds like this film was truly meant to be.
We talked quite a bit about the costumes, designed by Jane Petrie, which are incredible. It's fortunate that there was film in the early 1900s, as the costumes were designed from photographs taken of women in their daily lives, not staged. As Sarah Gavron said, "The women in the film often looked like you or I." It makes this movie all the more powerful when you can relate to the characters. And here are a couple of tidbits from behind the scenes; Meryl Streep wore the same shoes she wore in Out of Africa. Helena Bonham Carter, who is actually the great-granddaughter of the Prime Minister during the early 1900s, wore her father's "britches" in one scene.
The wardrobe department even contacted the company that made the medals given out by the Women's Social and Political Union, better known as the WSPU, for prison time, hunger strikes, etc, and they made medals to be used in the film. Much care was taken to honor the events from that time period. We learned a lot about the history by discussing the film, but I don't want to give too much away.
Also joining us was Helen Pankhurst, the great granddaughter of Emmeline Pankhurst, played in the film by Meryl Streep. Emmeline Pankhurst was the founder of the WSPU, and her great granddaughter is clearly very proud to be a Pankhurst. In fact, Helen shared a photo of her daughter, who actually has a small part in the film, and is also an activist for women's rights.
I asked Helen what her reaction was when she first saw the film in it's entirety. She explained that at that point she already knew a lot about the film, the script, etc. "I had no idea that visually it was going to be that powerful. My first reaction was that it was beautifully done. I had no idea that it would be of the quality, the caliber, and the power. Then I went through all the things that happened to Maude. I felt the empathy of what happened to these women. We only experience it once [while watching the film], and yet these women went through this abuse daily."
I sat with Helen for some time, just sharing my thoughts and background, and how I was affected by this film. I've shared before that my mother was abused by my father throughout their 17 years of marriage, and though it was not that long ago, my mother didn't know what to do. She couldn't leave. If there were women's shelters back then, we didn't know about them. And even today, I see women not treated as a man would be in their jobs. The fight really isn't over.
And though this film is about gender equality, the creators shared that the intention of this film was to reach out to everyone. They also have a passionate desire for there to be more diverse people behind the camera. It's not just about gender equality, but equality for everyone. For a film to be written, directed, and produced by women is quite an accomplishment. I look forward to the day when it is commonplace.
We had just enough time to get a group shot before the women had to run off to another interview.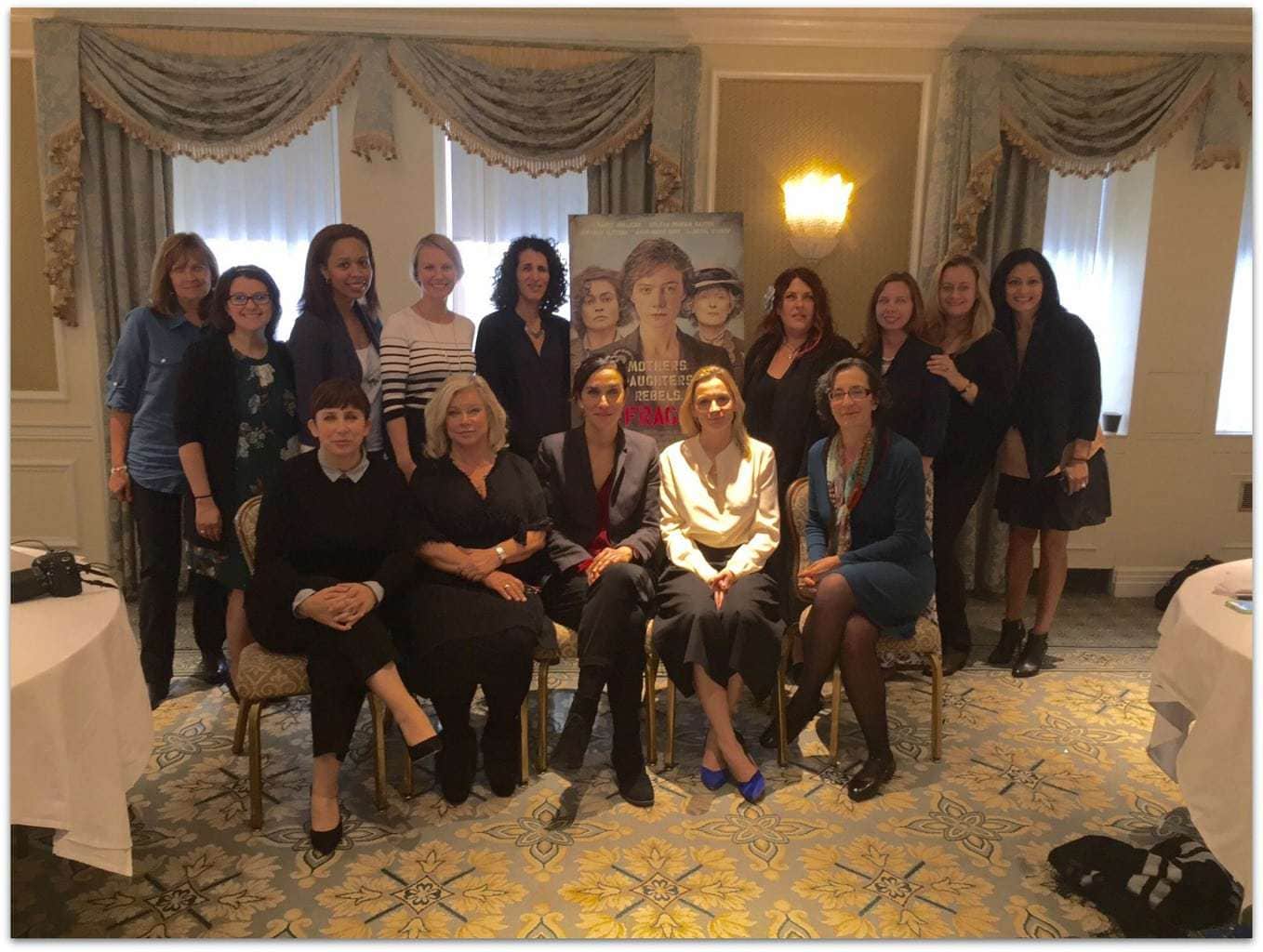 I'm so grateful I had the experience of meeting the women who made this film happen. It was truly an honor. Suffragette comes out on Friday here in the US. Please see it. Take your family. Talk about it. I would love to see this shown in our schools. It's important to never forget those who suffered so women could have the freedom to live better lives.
Check out the most recent trailer and read my thoughts on the film.
I was invited to NYC for an all expense paid press event for Suffragette. All opinions are my own.