Marvel's Agent Carter stars Hayley Atwell as Peggy Carter, who we all loved in Captain America. It seems enough fans of Agent Carter blasted the media letting the powers that be know they wanted to see more of this gorgeous, smart, femme fatale who could kick some serious butt. You'll see more about Peggy, including an exclusive interview and lots of photos from the set next week, but you'll get to see the show long before that. In fact, it's tonight at 8 ET on ABC!
Here's a short synopsis from Marvel:
 It's 1946, and peace has dealt Peggy Carter a serious blow as she finds herself marginalized when the men return home from fighting abroad. Working for the covert SSR (Strategic Scientific Reserve), Peggy must balance doing administrative work and going on secret missions for Howard Stark all while trying to navigate life as a single woman in America, in the wake of losing the love of her life - Steve Rogers. Inspired by the feature films "Captain America: The First Avenger" and "Captain America: The Winter Soldier," along with the short "Marvel One-Shot: Agent Carter."
Marvel fans are going to love this show. I can't say much about it as there is always an embargo on new shows and movies, and I wouldn't want to give you any spoilers, but it is safe to say fans will be pretty excited with what the producers have done with Agent Carter. It was a thrill to sit down with Louis D'Esposito, Executive Producer and Co-President of Marvel Studios, and Jeph Loeb, Executive Producer as well as Marvel's Head of TV. We only had a few minutes, but it's fun to be able to share with you some of the things in store.
I have to add, just being at Marvel was amazing. Think you know what the word security means? Up it ten times when visiting Marvel. Their security guys, in black suits and wearing sunglasses, watched our every move. Marvel does not play around when it comes to keeping things secret.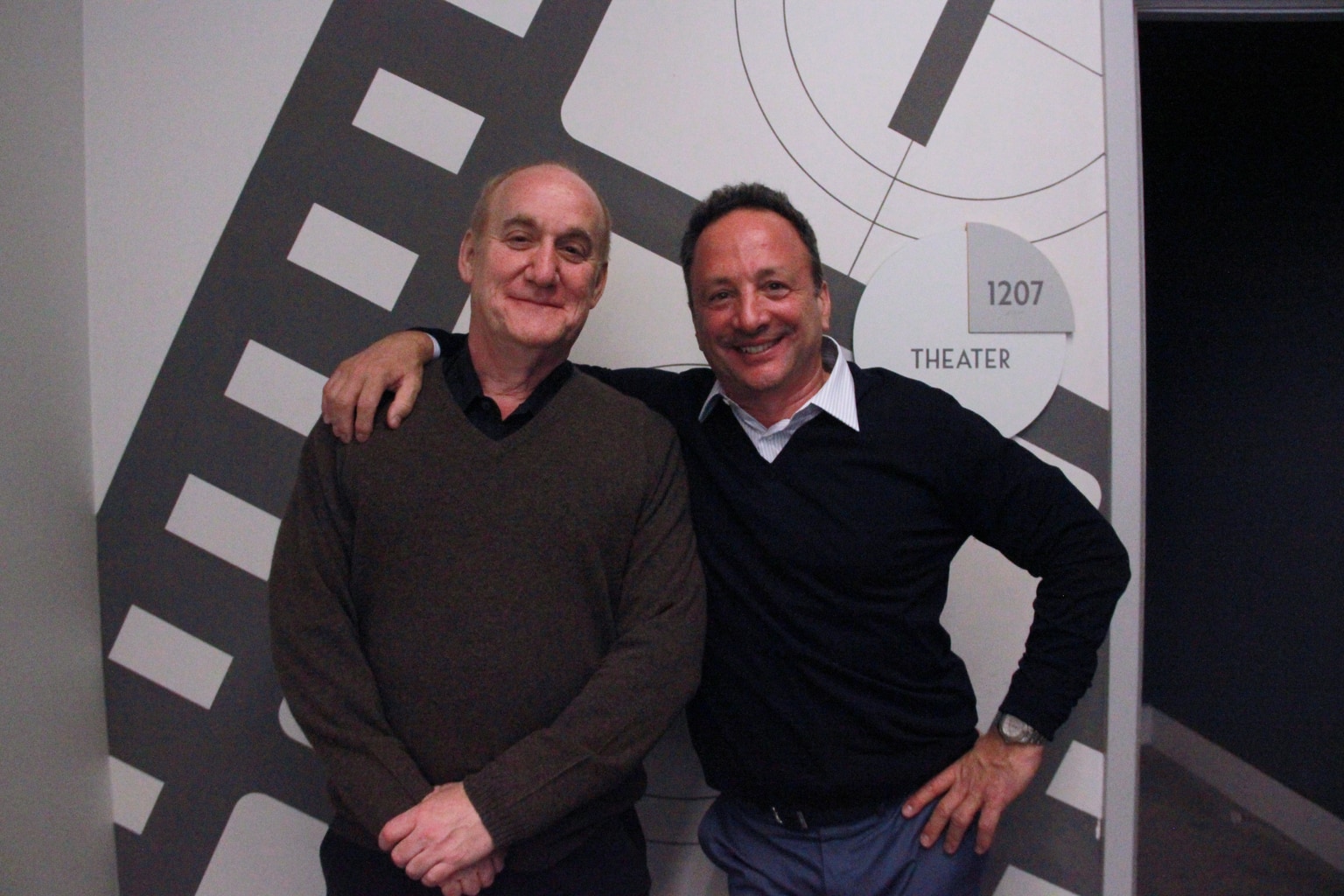 Exclusive Interviews with Agent Carter Producers
First of all, it was pretty obvious that both men thought Hayley Atwell was pretty special, a rare commodity, in the words of Jeph Loeb. When they met her in London, they knew right away she was the one for the role in Captain America. After the reaction to the short, Marvel One-Shot: Agent Carter, featured with Iron Man 3 on Blu-ray, they knew the fans wanted to see more of Peggy Carter, too.
What fans are really going to love is that Marvel has heard them as far as repeats go. In order for Marvel to have a new show every week for Agents of SHIELD, or any show for that matter, they would have to work around the clock. What if they created a show that lives in the same world, and put it on in between SHIELD?
That's exactly what they have done. We had SHIELD in the fall, and now we will have eight Agent Carter episodes, and when that ends, we will have twelve new Agents of SHIELD episodes all in a row. Brilliant. I have to add, though, if you aren't caught up with the Marvel movies, you will still be able to watch Agent Carter and enjoy the show on its own. Let me warn you, though, you may become addicted, and at that point have a stack of movies to watch!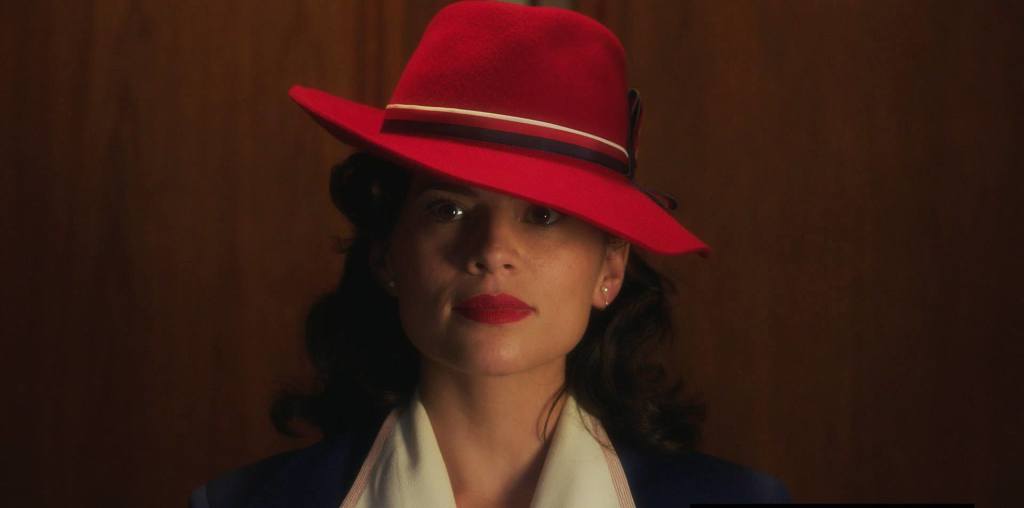 Fans definitely play a big part in why Marvel decides to move forward with new shows and movies, but we were curious about whether there were other reasons that Marvel wanted to focus more on Agent Carter. They shared that they wanted to show the beginnings of how things happened, and what the world was like during that time period.
The Marvel cinematic universe, the world of superheroes, is very young. There aren't a lot of superheroes running around. Being able to see some of that in its origins was the best way for us to tell the story. 
I love how Agent Carter is expanding on Peggy's backstory. Here's a short clip from Agent Carter:
When we're sitting down with the creators of a show, we try to think of questions that you would want us to ask. A big one was, would there be guests or other Marvel heroes they would be working into the show?
Though we never want to turn this into an Easter Egg farm, there are so many incredibly rich characters that what we want to be able to do is find the right ones and tell the story in the right way. 
So you know we had to ask about Steve Rogers. It's obvious that Agent Carter is holding on to that memory. We asked if there was a possibility of them doing some flashbacks and having Chris Evans come in to do some scenes. There was clearly excitement on both faces, as well as from the group of bloggers! D'Esposito said,  That would be fantastic. He has an extraordinary schedule. The door is always open. The door is open to all of our Marvel incredible cast. And they do come by, as you've seen. If there is a way we can make it happen...
Thanks to these incredibly talented, unbelievably busy men for taking time out to meet with us. If you are a Marvel fan, I'm guessing you are pretty excited about Agent Carter and the surprises in store. The minute I know more and I'm allowed to share, you'll be the first to know! (Not a minute before! Those security guys are scary!)
Tune in to watch Agent Carter tonight, TUESDAY, JANUARY 6 from 8:00-10:00 p.m., ET!

Be sure to follow along on the Agent Carter Social Channels!
https://www.facebook.com/AgentCarterTV
https://twitter.com/AgentCarterTV (#AgentCarter)
http://agentcarterabc.tumblr.com/        
http://www.pinterest.com/agentcarterabc/       
https://plus.google.com/+AgentCarter