As a new viewer of this hit series on ABC, I can honestly say that Scandal's Bellamy Young, who plays President Mellie Grant, is almost as badass as Olivia Pope. Almost. Still, she knows how to get what she wants. As long as it doesn't interfere with what Olivia wants.
Scandal, airing on Thursdays from 9:00-10:00 pm ET, is a drama about Olivia Pope and her team of Gladiators who can fix any political situation. Pope, played by Kerry Washington, got Fitzgerald Grant to the presidency all while having an affair with him - while he was married to Mellie.
But Mellie Grant didn't take the affair lying down. For the most part, anyway. Though she did have an affair with the Vice President and eventually became the first woman president of the United States.
WHAT?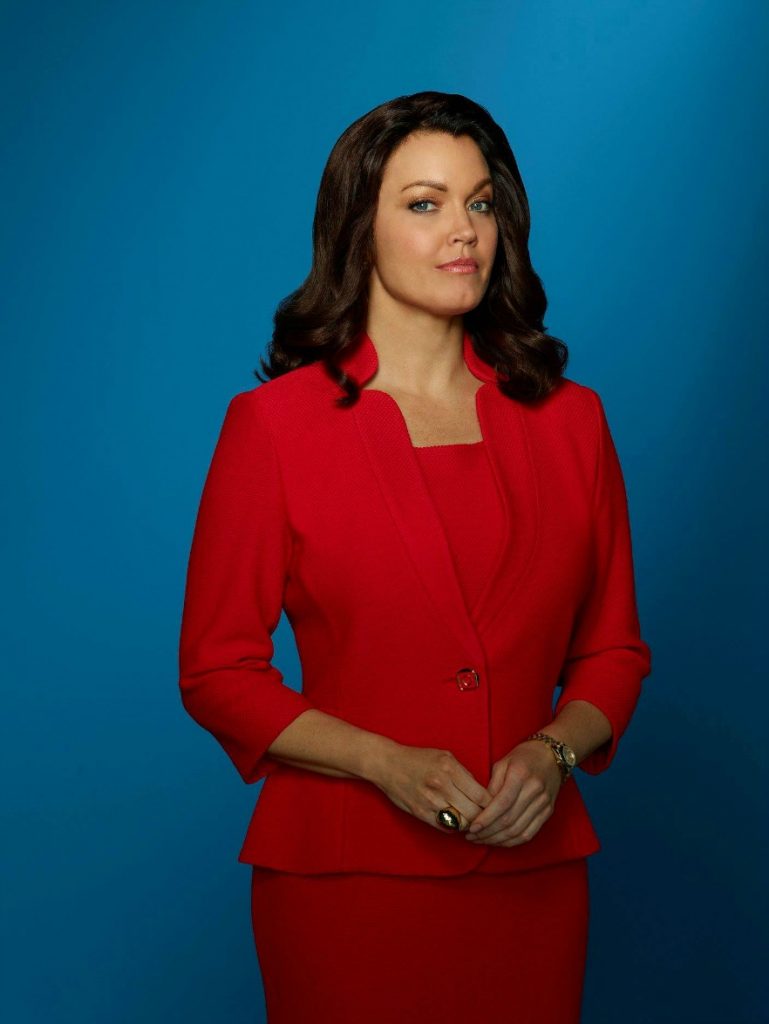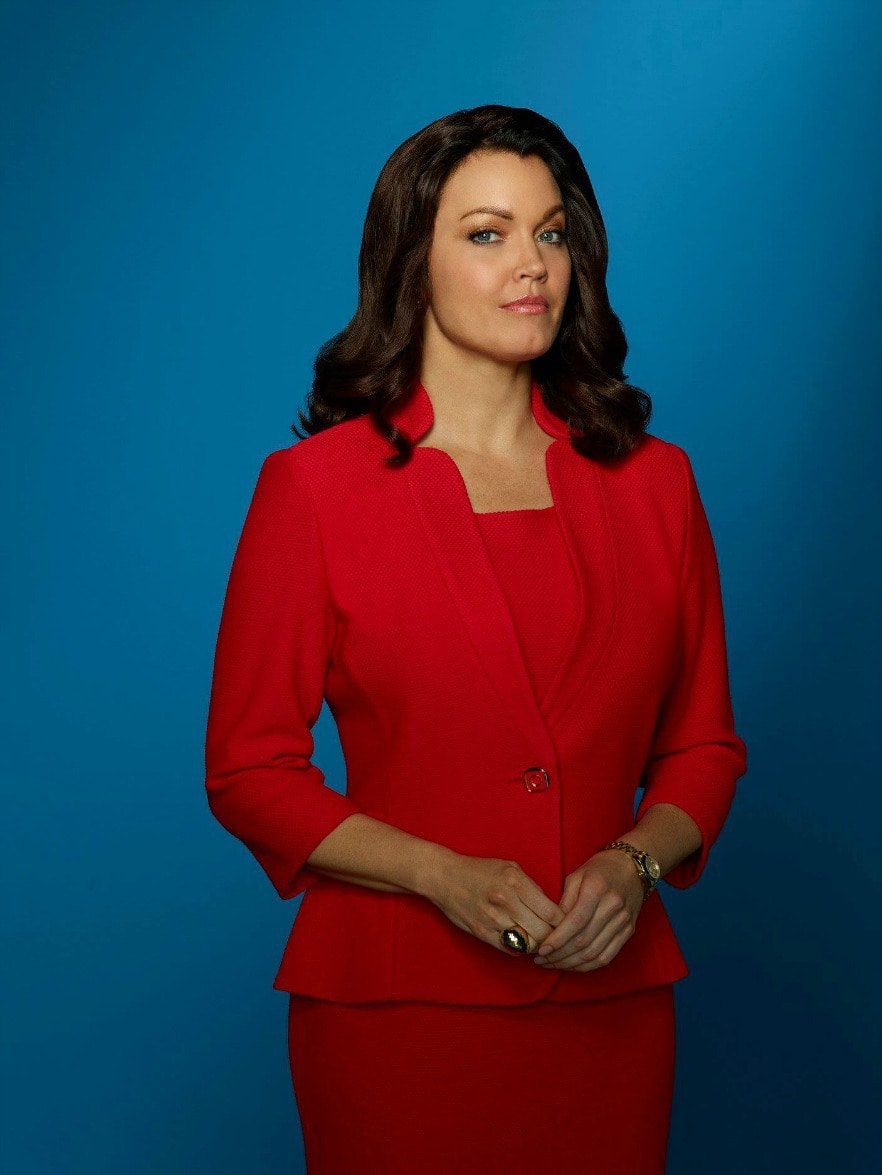 That's what I kept saying, out loud, after every episode of Scandal. The writing on this ABC TV show is incredible, and to make that writing seem (almost) believable, there had to be some pretty amazing casting, too. No one could play the character of Mellie Grant like Bellamy Young.
Chatting with Scandal's Bellamy Young
A Wrinkle In Time
When we sat down with Bellamy, she said she wanted to ask us a few questions. She hadn't seen A Wrinkle In Time yet and wanted to know what we thought. As the world premiere was taking place that evening, we were under embargo and weren't spilling...even for Mellie.
Bellamy had a minor role in the film and would have to wait until the premiere to see it. We weren't able to talk with her at the premiere to see what she thought of the film, but I will tell you that she looked stunning at the event.
And to give you the scoop on how Bellamy ended up in the movie, it's because Ava DuVernay directed a couple of seasons of Scandal and they became friends. Bellamy said Ava asked if she'd like to do two days on A Wrinkle In Time, and the rest is history. Truth be told, Bellamy said if Ava asked if she'd like to spend two days in her garden, she'd say, "Yes, I do, please, I'm bad at planting but I really want to be there."
It seems anytime Ava asks anything of anyone, they say yes. Ava is that good. You'll see more in my interview with her in the coming days. Bellamy said, Working with Ava is a dream. She's such a visionary, and it was a joy to go.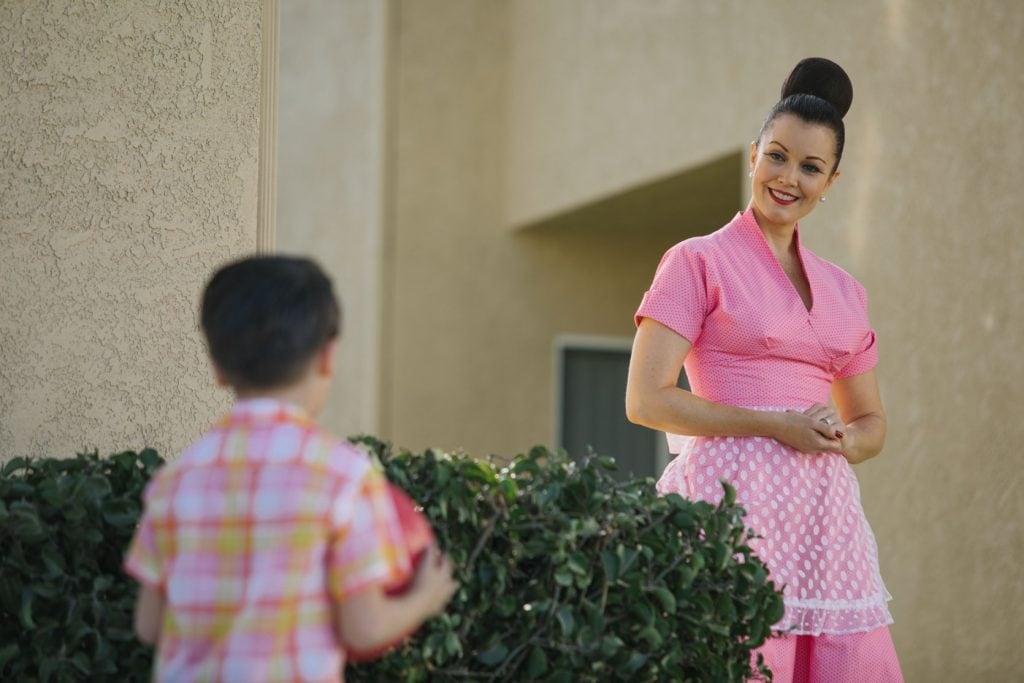 It seems the book, A Wrinkle In Time, was one of Bellamy's favorites as a child, and she felt anything she could be a part of to engender kids to read the book would be a win.
About the experience of working on the film, Bellamy shared, It was like somebody read my diaries and then added some sci-fi elements to it, and they put it in a book. At every point, Meg's like, "I can't do this," or "I'm not enough" or "My gift is my faults? I don't know even know - what am I supposed to do with that?" And to watch her journey into like, owning who she was? Plus, I said things like "Tesseract!"
And when the trailer came out, I thought my head was gonna explode because when you have two seconds in the movie, you're like, "They might cut me out, but I'll be all right with anything. " Then I'm like, "They put me in the trailer!"
Take a look at the trailer of A Wrinkle In Time where you will see Bellamy! The film comes out March 9!
Though it was fun to discuss the film with Bellamy, we were really there to talk Scandal.
Scandal
Our first question was, What has Mellie taught you?
Bellamy: I was only supposed to be there five minutes. So, it has taught me, first of all, you show up and you do your best work, even when it's two lines, and you might not be there for a minute. I feel like getting to be an actor is like getting to live a million lifetimes in one little lifetime. 
You never know what's going to turn into your dream. You never know which lottery ticket might pay, so always showing up for yourself, and doing your best work, regardless. But, Mellie, man, she does not care if people are comfortable.  
I want everybody to be happy all of the time. I would make you all coffee if I could. I would do some back rubbing. Mellie could care less. So, spending 16 hours a day as my way or the highway has been very informative.
Bellamy laughed and said, I don't think I will ever lean that direction, but it does remind me that there are many ways to be. And many acceptable ways to walk through this life. And it has been a deep privilege, an enduring privilege, to get to have been her. 
She's so flawed. But she has such big dreams, and she's doggedly loyal and will fall on her face, but she will stand up and walk forward, like the Terminator, do you know? Like, all of that skin just like, hanging off her face? I marvel at her. 
We chatted about the amazing Scandal monologues, and Bellamy said that because the cast of Scandal is so amazing, she is excited to work with each and every one of them. She did say she would love to work with Guillermo.
Bellamy: I haven't gotten to act with Guillermo, which kills me, because I love him so much, and I think he's amazing, and I can't imagine what that would feel like, whoa, coming at me. (Truth!)
In its final season, Scandal has a few surprises left in store. On March 1st, Scandal and How to Get Away with Murder will collide and bring you How to Get Away with Scandal. Watch the trailer!
Bellamy shared, I got to act with Viola Davis, ya'll!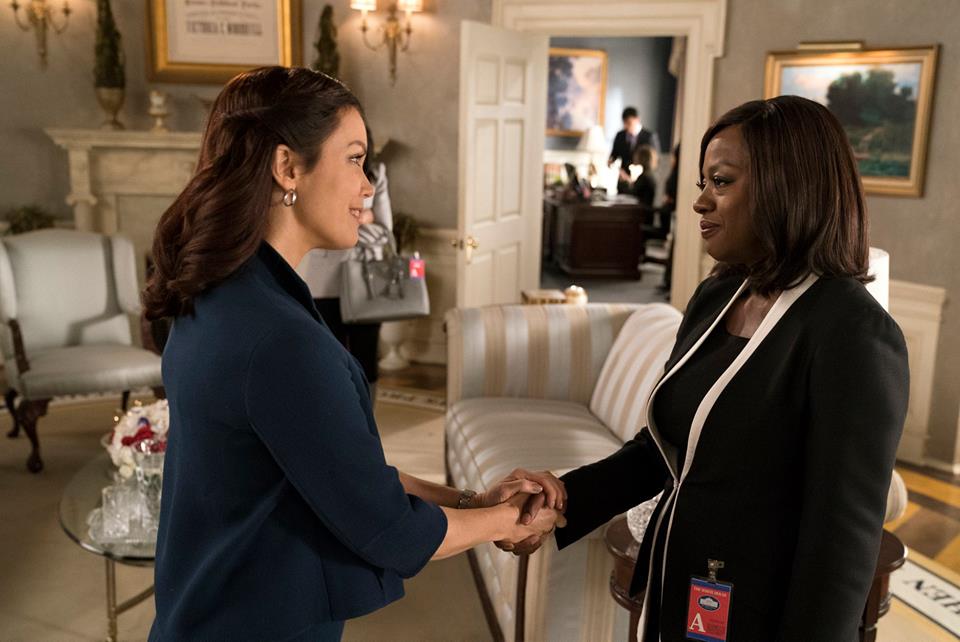 We also talked about the show coming to an end.
Bellamy: I'm going to have a table read Thursday, for the last ever episode of Scandal, which is awful. I have no idea how the show is going to end. I cannot see what is coming. I have no idea. I just don't know. So we sit down every time and we just read it to each other, and it's always crazy. But they always manage to ground it down somehow. You know why you're acting crazy. 
We wanted to know what Bellamy's favorite Mellie was to play, and she said she would love to see a happy Mellie. I couldn't agree more. After all she has been through, she deserved to end the show happy.
Finally, we asked if there was anything from the set she had to take.
Bellamy: I'm going to write with a presidential pen for the rest of my life. I'm gonna take them all! 
We had so much fun with Bellamy! She really is an absolute blast to hang out with!
It's been a great run for Young, garnering a Best Supporting Actress statue from the Critics' Choice Television Awards, Entertainment Weekly's 25 Best Characters on TV, and #15 on Entertainment Weekly's 50 Best TV Scenes of the Year. Young called the end of Scandal "heartbreaking." Her fans feel that way, too, so much they voted for her to win the TV Guide Magazine's Fan Favorite Award.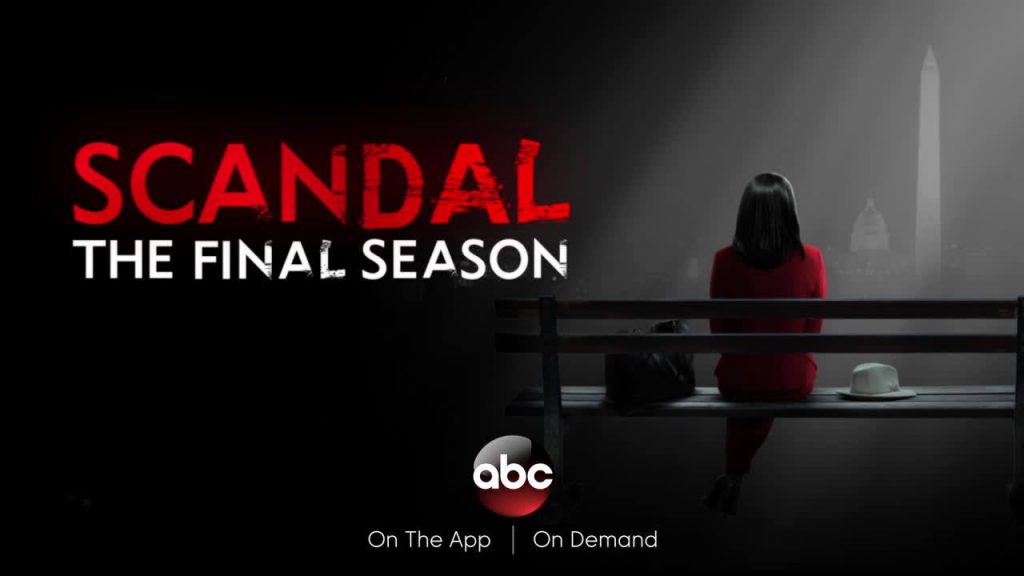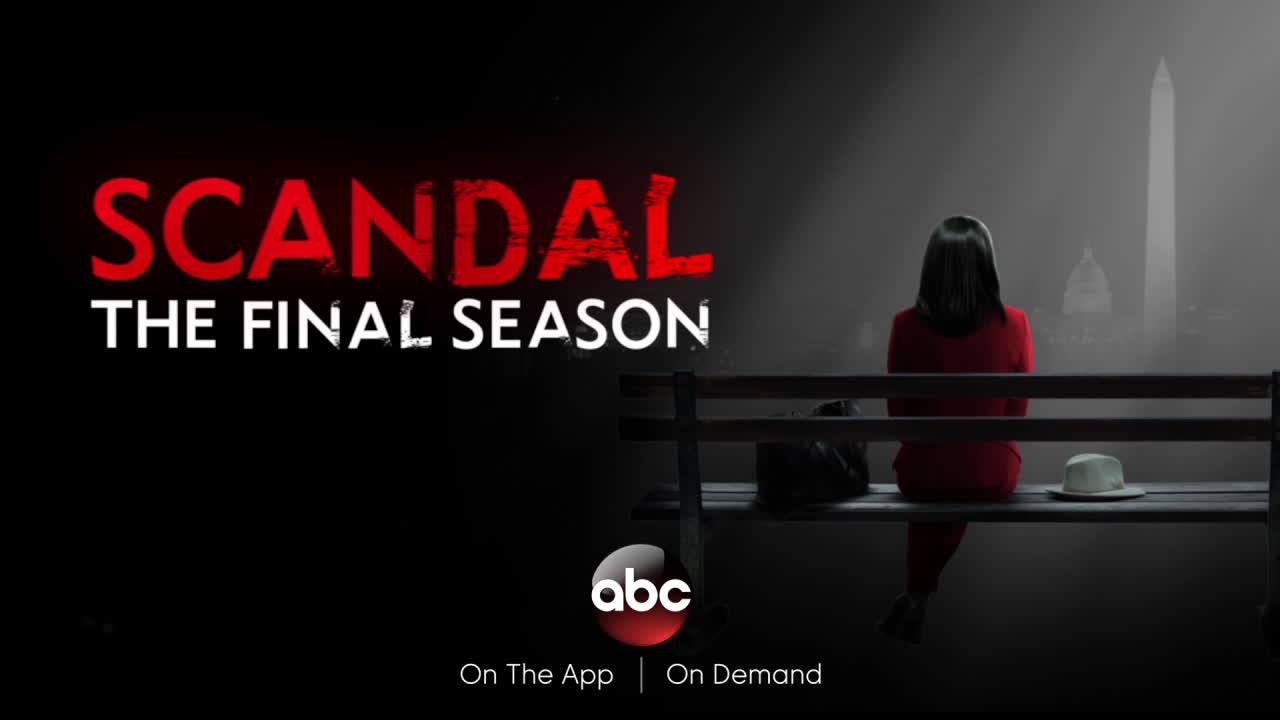 "Scandal" stars Kerry Washington as Olivia Pope, Guillermo Diaz as Huck, Darby Stanchfield as Abby Whelan, Katie Lowes as Quinn Perkins, Tony Goldwyn as President Fitzgerald Grant, Jeff Perry as Cyrus Beene, Joshua Malina as David Rosen, Bellamy Young as President Mellie Grant, Scott Foley as Jake Ballard, Joe Morton as Rowan Pope, Cornelius Smith Jr. as Marcus Walker and George Newbern as Charlie.
The series was created by Shonda Rhimes ("Grey's Anatomy," "How to Get Away with Murder"). Shonda Rhimes, Betsy Beers ("Grey's Anatomy," "How to Get Away with Murder") and Mark Fish are executive producers. "Scandal" is produced by ABC Studios.
Before Bellamy left for her next (of many) interviews, she took time to get photos with each of us, which was so kind. Love it!
Bellamy is so beautiful and so kind. I can't wait to see her next ABC show!
This was an all-expense paid trip to Hollywood in exchange for sharing with my readers. Many thanks to Disney for including me!