The minute you stop believing in magic, it will never happen. ~ Roald Dahl
Though Roald Dahl's genius left the earth in 1990, meeting with his daughter, Lucy Dahl, was pretty amazing. Who else would be able to share where this beloved author got his ideas? Who could tell of his late-night escapades?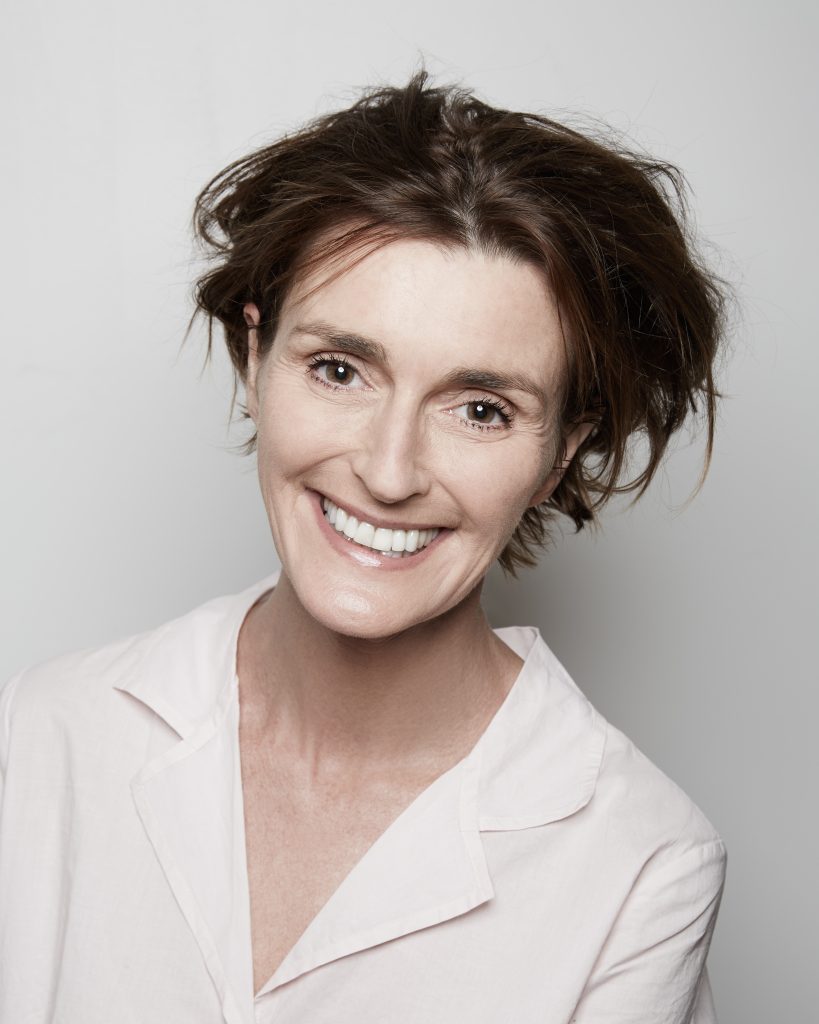 Lucy Dahl is the youngest daughter of author Roald Dahl and actress Patricia Neal. Growing up in a home with one of the most famous authors of all time has obviously had an impression on her.
She is a writer, a screenwriter, and a producer. Lucy is the author of the teen comedy Wild Child, which stars Emma Roberts, Aiden Quinn, Alex Pettifer and Natasha Richardson.
While working as the executive producer of a TV adaptation of one of her father's stories, she is also currently writing and creating a new comedy for TV. And this Dahl has no plans to slow down anytime soon.
We caught up with Lucy over breakfast while in LA for the Moana event. Her father's book, The BFG, was set to come out on DVD and Blu-Ray, and we wanted to talk about the film.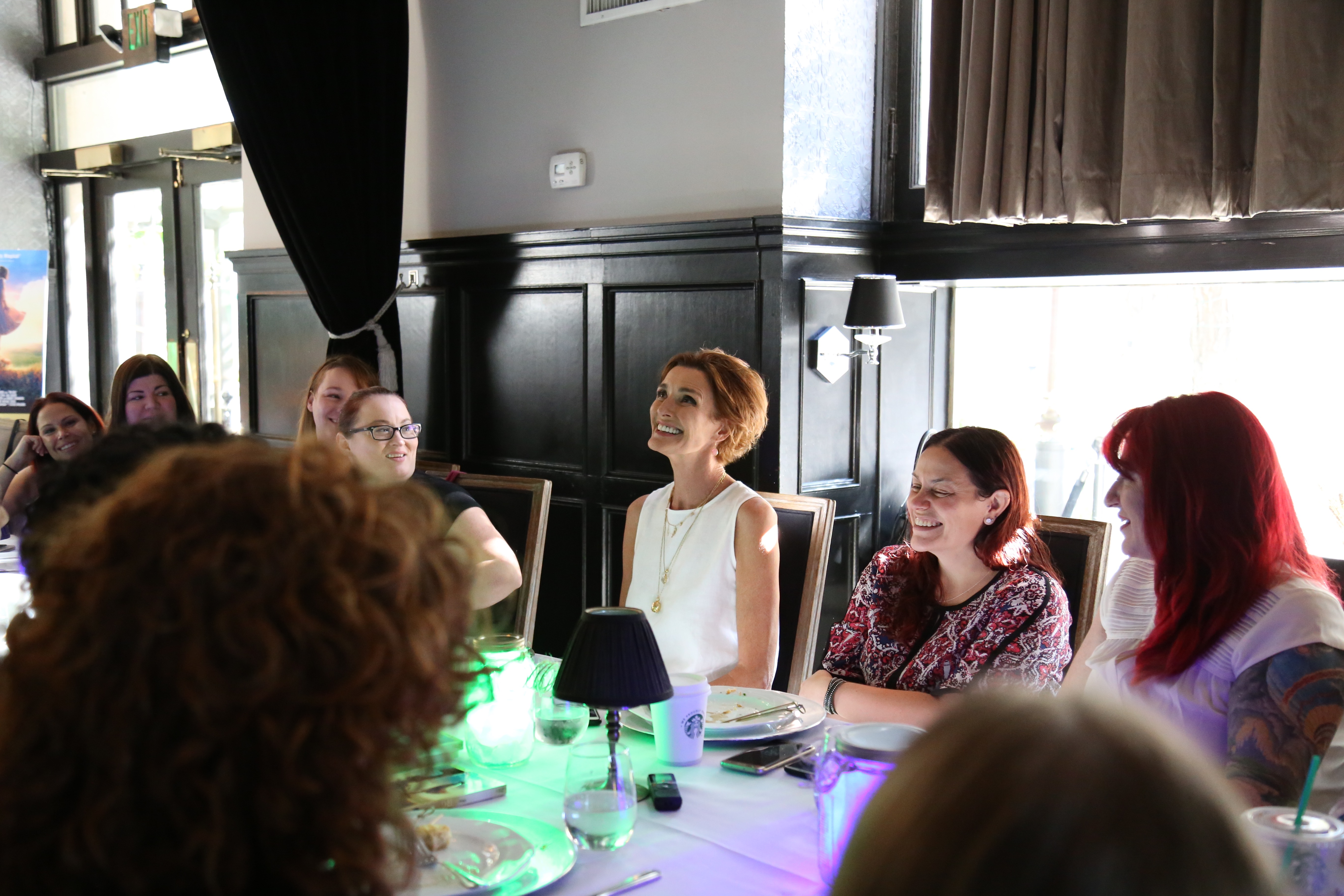 Lucy: It was really amazing growing up with Roald Dahl as my dad because everything was a fairy tale. We were sort of his lab rats [LAUGHS], so to speak, and he would test his ideas and his characters and people on us, although we didn't know it at the time.
We just thought that we were getting great stories. He created this whole sort of kingdom where we lived, like Disneyland.
And you could actually live there for a long time; a destination resort sort of thing. That's sort of what our house and garden and orchard and the woods beyond that was like.
It wasn't fancy at all. We did not have a lot of money. My father worked very, very hard to get us through school. My mum was always working in America.
The BFG, is real to me [LAUGHS]. He lived under our apple orchards which was beyond our garden, and every single night, he would blow dreams into my sister's and my bedroom, and dad would tell us a story about some idea he was brewing.
Sometimes it was about the BFG, sometimes it was about some other thing that he was thinking about, though we didn't know at the time. We just thought it was a story, and then even in the middle of winter, even if it was snowing outside or blizzarding, we would always have to leave our little old bedroom window open a crack.
Ophelia, my sister, she's fifteen months older than me, and after he told us a story, he would say goodnight, and we would lay there and we would wait for the BFG to come and blow dreams into our room and sure enough, it would come. For years and years and years while we were growing up.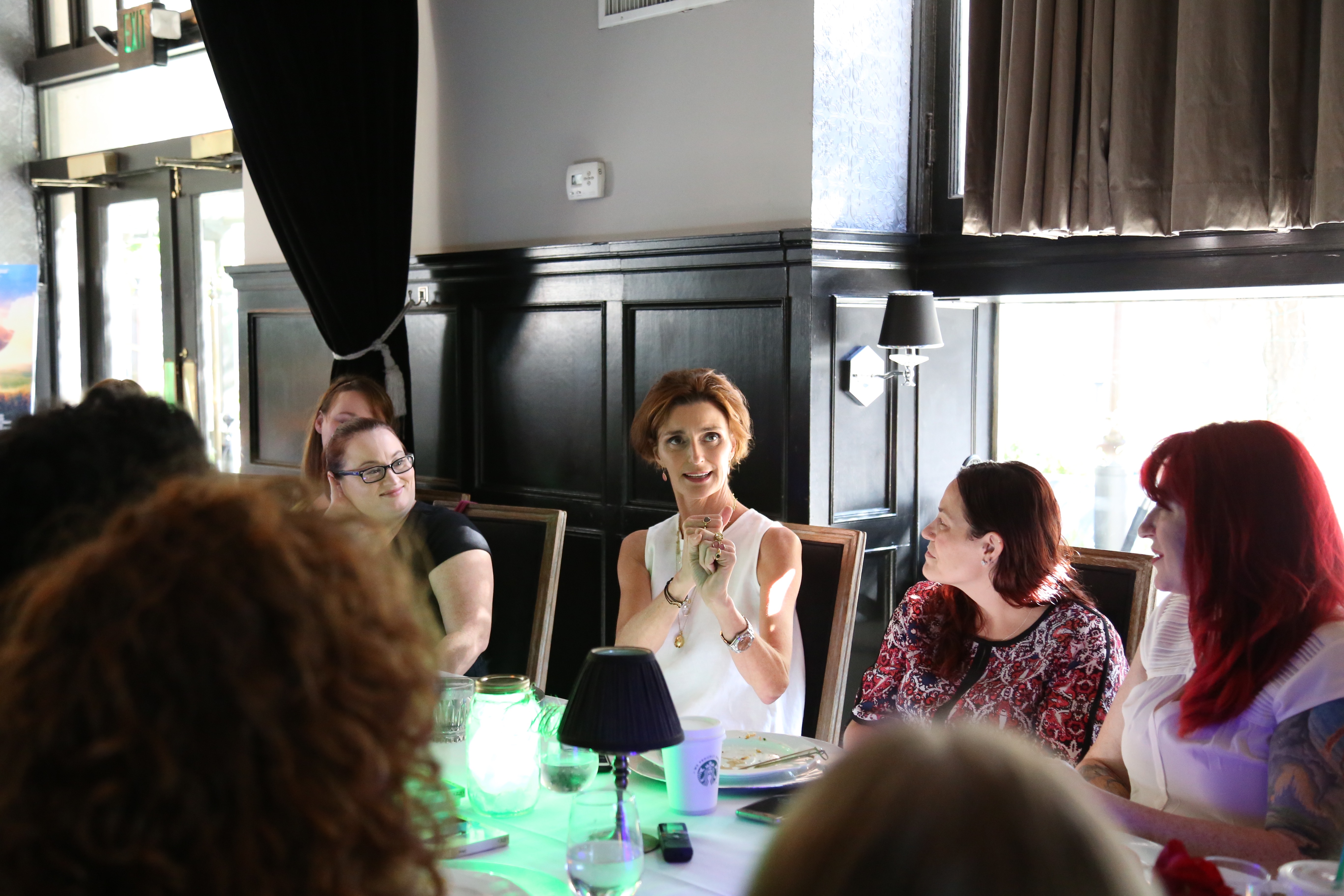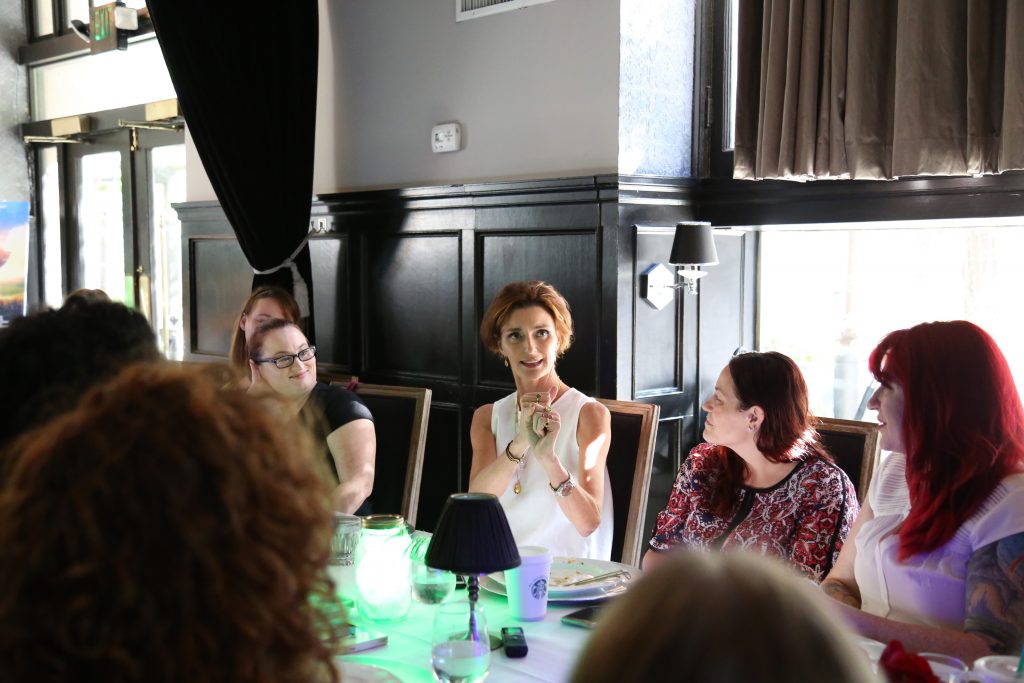 Then when we got to an age where we thought that, maybe, when our friends started to say there's no such thing as the BFG, (as they do) we questioned Dad. And Dad said, 'You mustn't. The minute you stop believing in magic, it will never happen.'
And it also must have worried him tremendously because the next morning when we woke up, his precious lawn, his garden, (he was an avid gardener), had huge brown spots that said BFG across the whole garden that he had done with weed killer.
And he said to us, 'You've made the BFG cross that you're not believing in him and he obviously wanted to tell you that he's here.' And then we realized that it wasn't the BFG sticking a dream through our window that night when I thought Dad had a bit too much to drink and he fell off his ladder [LAUGHS].
One night the bamboo stick was coming back through the window and we heard this enormous crash, and we were told never to go to window to look, but we did, and there was my poor old dad at the bottom of the ladder saying 'I'm fine, I'm fine.'
I had read that Roald Dahl got quite creative with food, and wondered if Lucy remembered anything that he had created.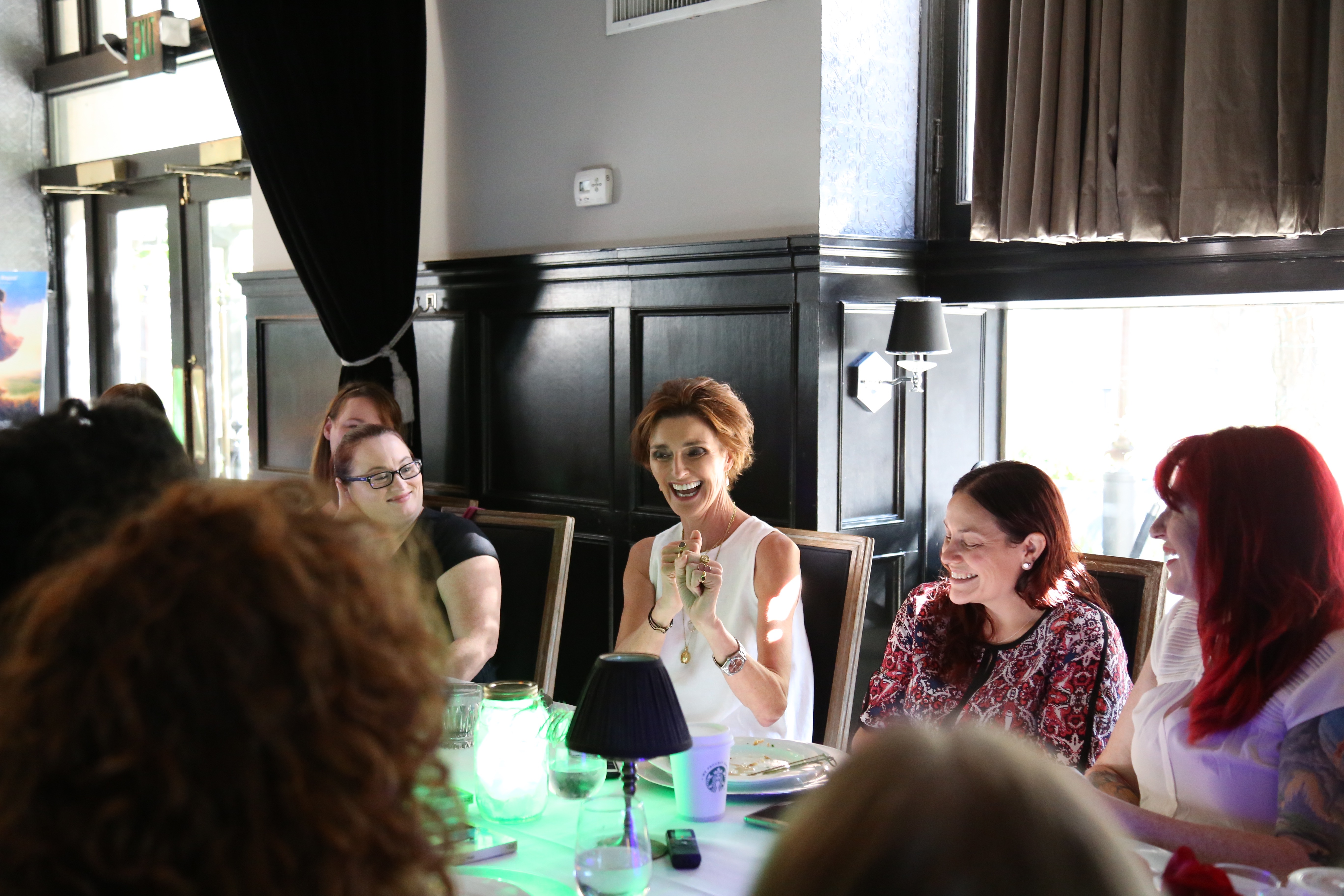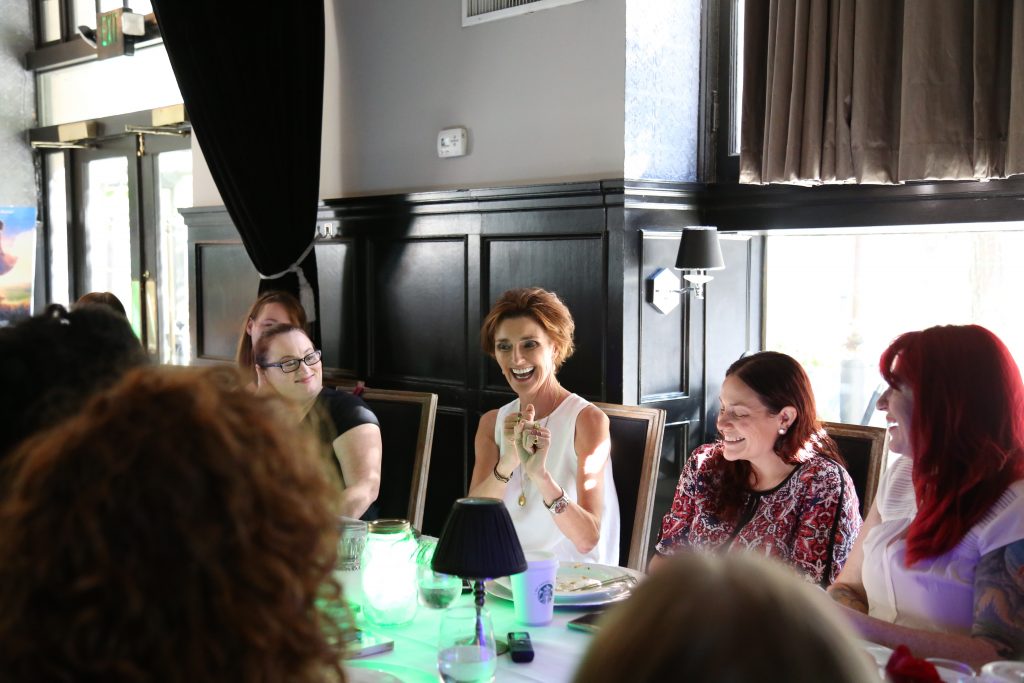 Lucy: We would wake up in the morning and open the door because it was in the days when the milkmen would deliver the milk early in the morning. And we'd go get the milk and sometimes there were teeny, weenie little eggs.
Now I know they're quail eggs, but he said that the Minpins, which is another story that he wrote, about little people that lived in our woods, had delivered eggs to us overnight.
Sometimes there were big eggs, duck eggs. Now I know they're duck eggs, but they were BFG eggs. And once a week, Dad would go to London to the Harrod's food halls, because we didn't have specialty shops then, and he would go and get all these wonderful things and we would all use our imagination with them.
So with the quail eggs, he would take some bread and cut a hole in it and break the little quail egg into it. It was delicious. Wink 'em sandwiches. 
And everything that most children don't like to eat came from somewhere fabulous; like red cabbage was delivered the day before by a footman from Buckingham Palace, sent by the Queen, and so you'd eat it. You don't say I'm not going to eat that cabbage if the Queen has personally sent it.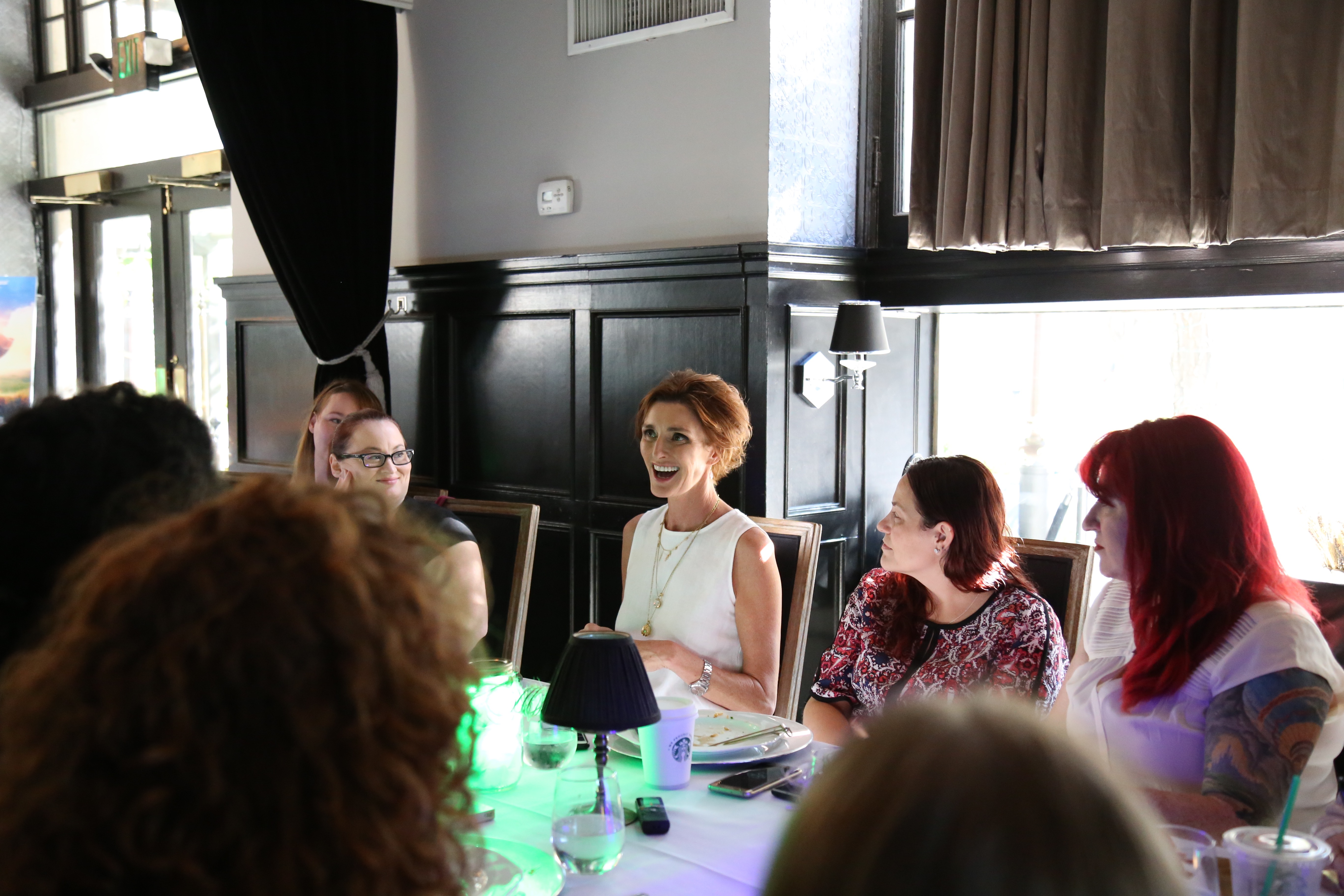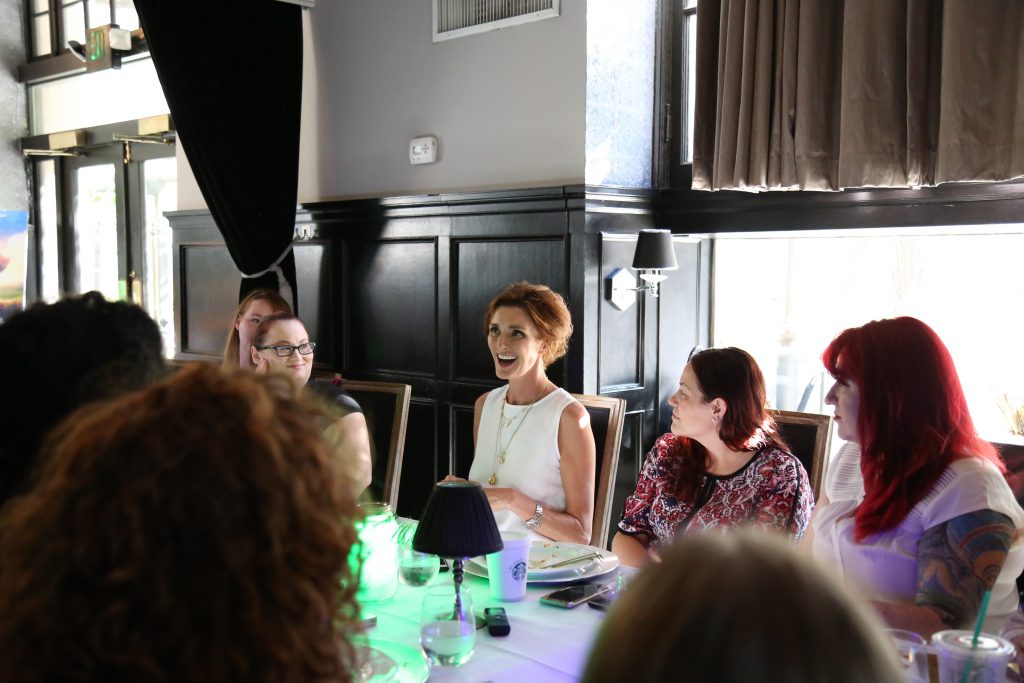 Lucy shared that she and her sister would sometimes say they didn't believe it. But Dahl would just say they must have missed it, saying, 'You need to open your eyes because you walked right past him and you were coming up the lane, coming home from school.'
Lucy: He was a great lover of food. He would never tell us who, but he had a black market Russian caviar dealer that he would secretly meet in London, when we were older. The huge thing of caviar would appear and we would literally be allowed to just spoon it into our mouths.
He said, 'I've been sworn to secrecy for the name of where this comes from.' And kind of like Fantastic Mr. Fox-esque cider we made from the apples. We, we had all kinds of delicious things, and as a result, I eat everything. Everything. There's nothing I don't eat. Nothing.
According to Lucy, she was none too happy with the fact that there was a Giant Land in The BFG.
Lucy: Just like, 'No, no, that's not the way that goes.' I was actually a little offended when he put our childhood story into a book because he was my BFG and Ophelia's BFG and nobody else's and, and you don't really want to share.
So I never really embraced the book that much because I was seventeen. And I remember thinking I was just sort of not very interested. But then when the film was made and I was invited to the set, I couldn't wait to go.
It was really incredible and I loved being on the set. Steven Spielberg treated me, honestly, like a queen, which I didn't expect. 
He literally took me with him all day everywhere he went and showed me everything and it was really the most incredible experience ever. I felt really like my father was walking around with me around the set.
We asked Lucy what part of the book she was most excited to see on screen.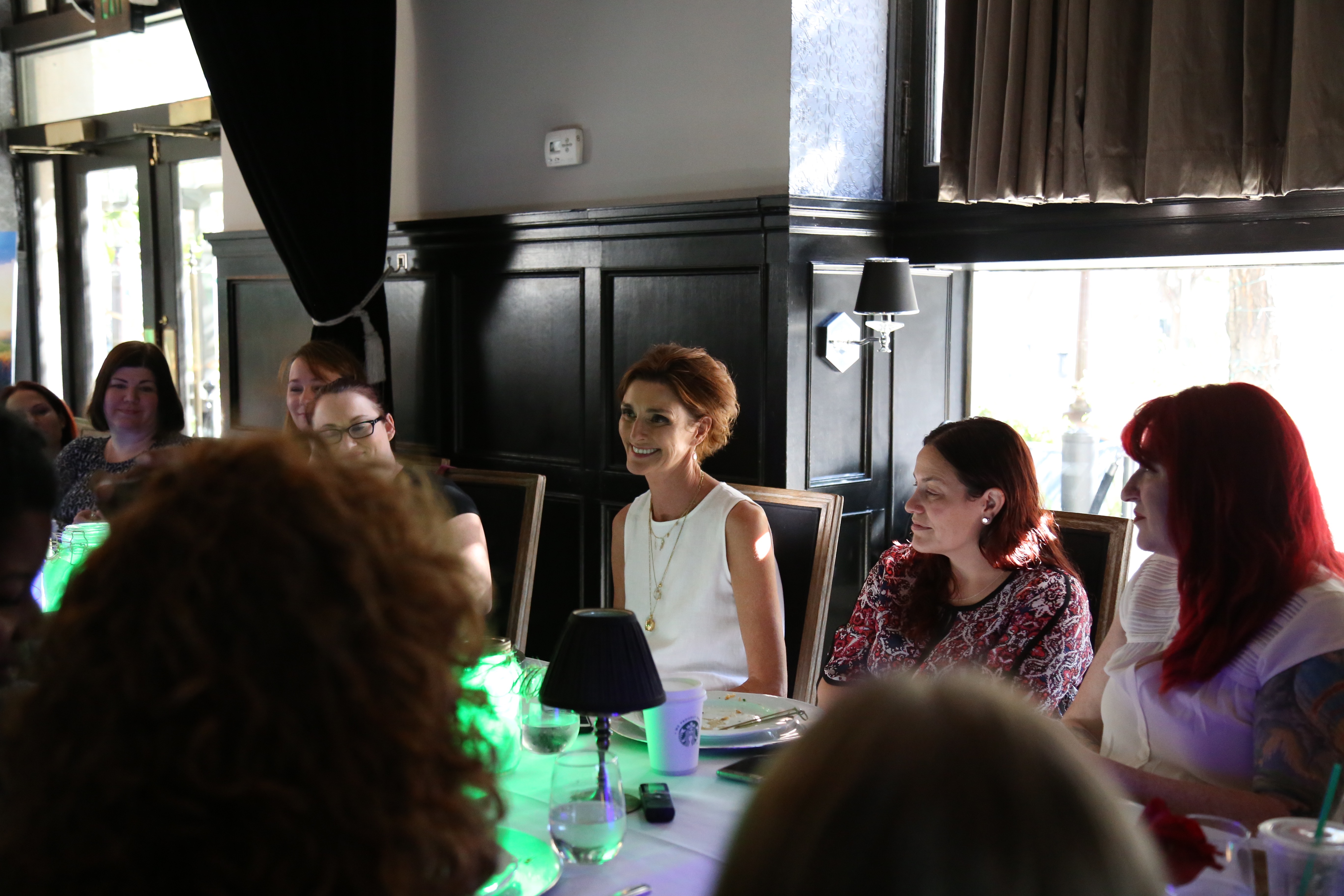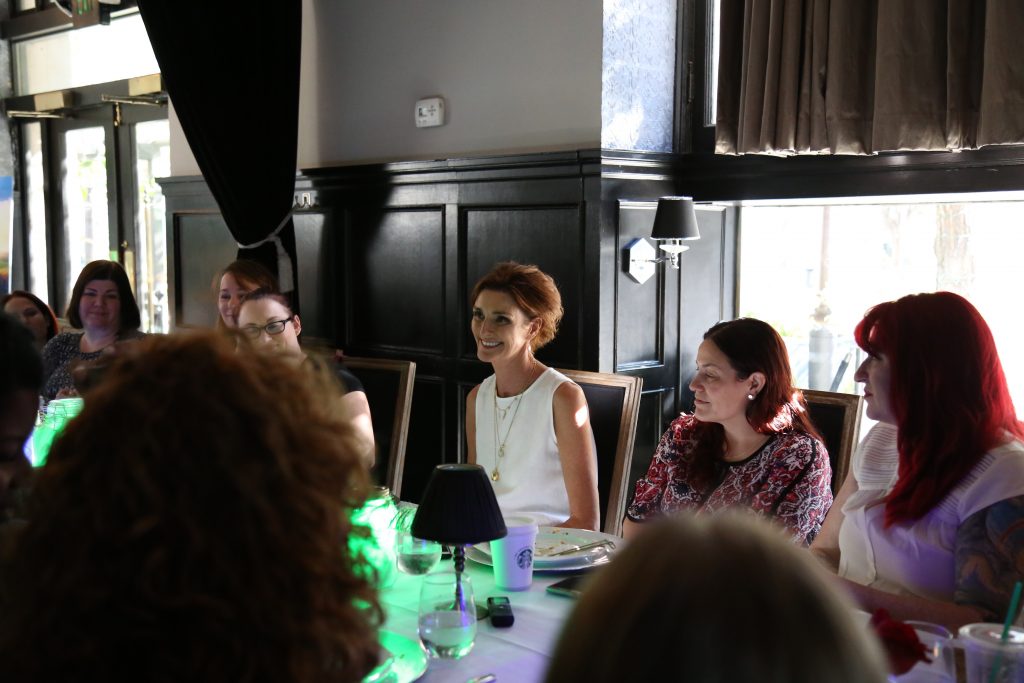 Lucy: Dream Land. When Sophie goes up into Dream Land. That three or four seconds is just extraordinary; that's my favorite.
I could watch that again and again and again and again and again. It was exactly how I had imagined it and I think that's probably why I love it so much. But also, Steven took a great deal of trouble in getting the BFG right.
The BFG's clothes are copies of my father's clothes from his cupboard that we still have.
My father based him a little bit on himself and a little bit on our great family friend, Wally Saunders, who worked for my grandmother.
He was a country man and he worked in our garden helping dad and he would help drive us to and from school.
Wally was an extraordinary countryman from Buckinghamshire and he had the big ears. And the accent that BFG has in the film was taken from Wally's accent from video clips that we have of Wally.
We asked if Dahl ever told them stories to get them to behave.
Lucy: He never wanted us to behave. He would actually help us plot and plan naughty things to do because he said that well-behaved children were boring.
The trick was to never get caught, so that's actually one thing about my father that I haven't used in my own mothering. It's fine when you're four, five, six, seven, eight and then you get to be a teenager and you have that programming to just don't get caught it's not so good. 
He would help us write funny rhymes and limericks about the teachers at school that we would teach the whole class and they were hilariously funny.
There was a girl called Lizzy and she was a bully on the bus. She was horrible. She used to take our snacks. Eventually, we told Dad and he wrote this little rhyme and said 'I want you to teach this to everybody on the bus except for Lizzy, and next time Lizzy starts to make you open your bags, I want everybody on the bus to sing this song.' Shall I sing it now?
I'll just say it. 'Why is Lizzy in a tizzy on the way to school? She makes a fuss upon the bus and acts just like a fool.' So, when she went into her bully mode, everybody burst out into this and Lizzy never did it again. Never. I think she cried, actually. He was delighted that we stopped Lizzy. He was always championing the underdog.
We were surprised that The BFG is not Lucy's favorite of her father's works. It's actually Matilda. But as far as an adaptation, she really does love The BFG.
Lucy: I love it. I think Mark Rylance was amazing. I think the team was amazing. I love it.
With it coming out over Christmas where it's more of a quiet time, I'm really hoping that children will slow down a little bit and realize that it's about love, because it's really a love story. Steven (Spielberg) and I talked about it for an hour, and we talked about the difference between The BFG and E.T., because it's the same group of creators, and he said that they're the same because it's love.
They're two lonely hearts that find one another. The importance of this story is that how one heart will find another heart, whatever the world, wherever they live. The BFG and Sophie have the same heart and that's how they found each other and they danced to a tune that no one else could hear. 
And that truly does sum it up. The BFG will warm your heart, and you can watch it with the whole family. Be sure to pick it up this holiday season. Give it as a gift. I can't wait for you to see it.
Lucy took a few minutes for photos with us. It really was an amazing experience to chat with her.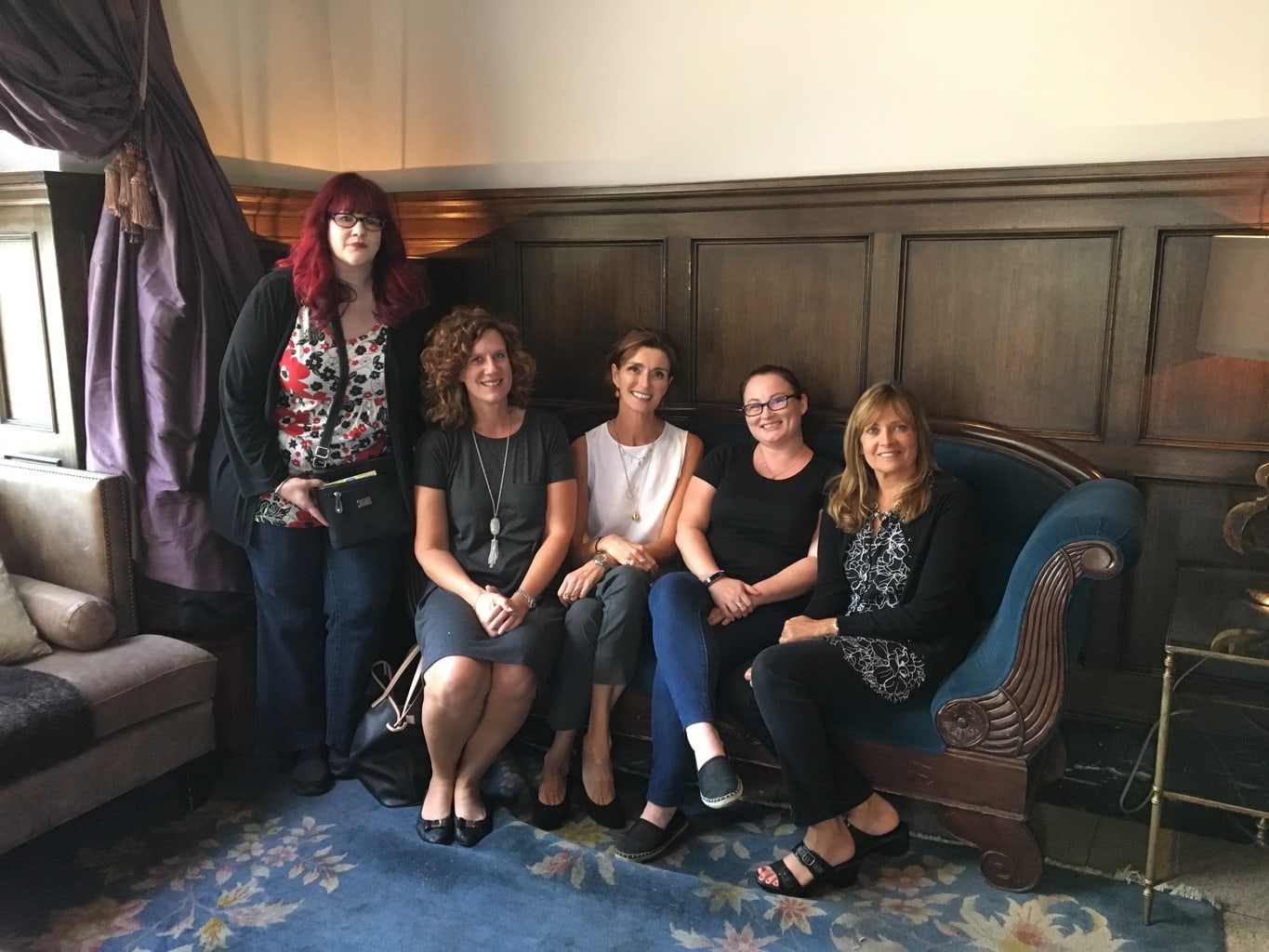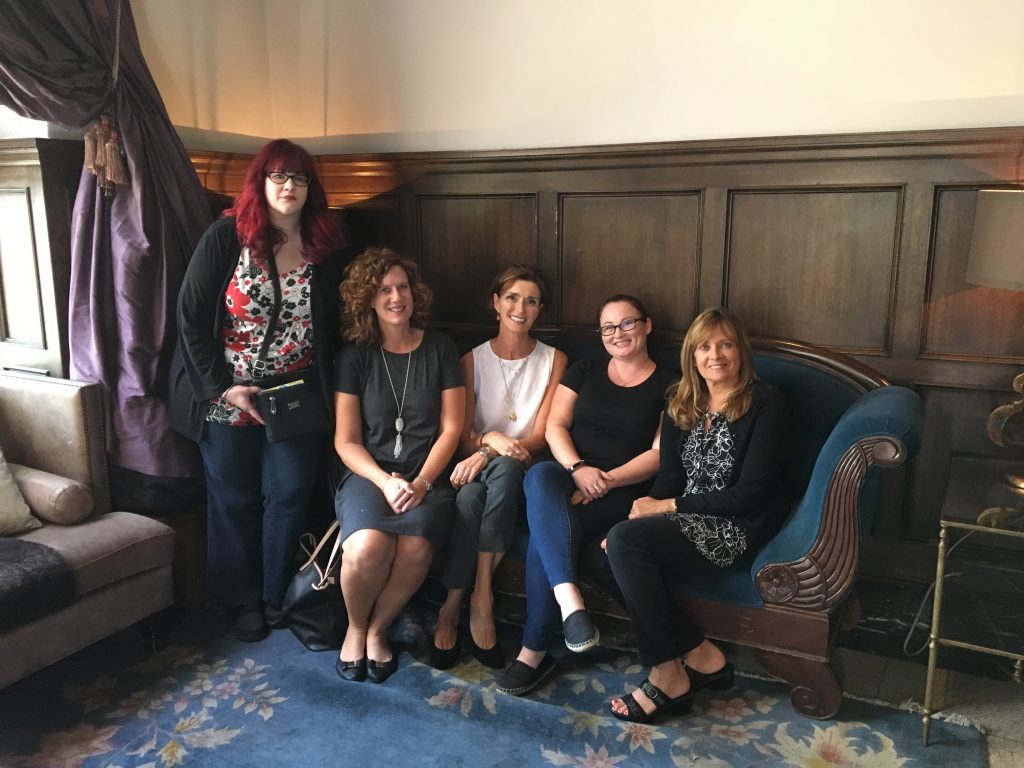 In case you haven't seen the trailer for The BFG, watch it below, and check out my 5 reasons you should see it.