Rock Dog, a new Summit Premiere film about chasing your dreams and watching your tail, hits theaters today, and this is one you don't want to miss.
When a new animated film hits my inbox, the first thing I do is ask my daughter what she thinks about it. A student at one of the top animation schools in the world, she keeps up on what's to come in the world of animation.
She flipped out when I told her I was interviewing Ash Brannon and said she had been waiting for the film for years!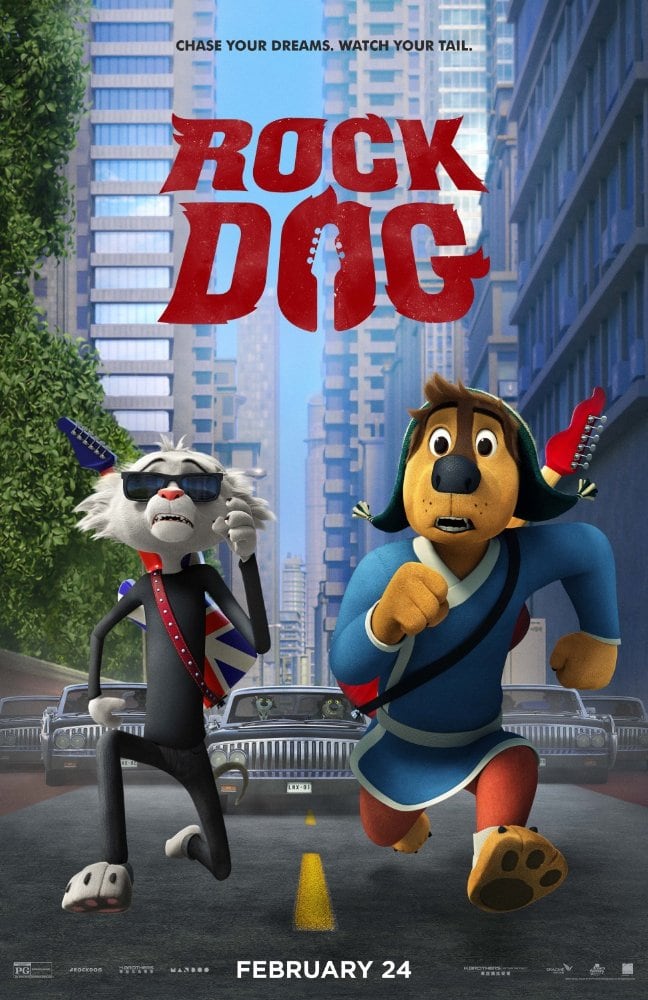 Ash Brannon is not new to creating blockbuster movies. He has worked at
Pixar
Animation Studios and at DreamWorks Animation on 
Over the Hedge
 as well as Sony Pictures Animation on 
Surf's Up,
one of our all-time favorites.
From Summit Premiere: When a radio falls from the sky into the hands of a wide-eyed Tibetan Mastiff, he leaves home to fulfill his dream of becoming a musician, setting into motion a series of completely unexpected events.
Exclusive Interview with Ash Brannon
 Q: I saw your statement about directing this film: 'When I started on Rock Dog as a story consultant, I never planned to direct it. But it was like the girl who's just a friend, until one day you're suddenly in love with her.' Can you talk a little about that? When was that moment when you knew it was love?
Brannon:
Looking back from 3 or

4 years later

, it's hard to pin down the exact moment. But it was around the time we started to assemble our animatic and find the tone of the show. I started to feel a kinship with the characters, especially Bodi. Story development is like that; the show starts to take on a life of its own, and then it's our job to nurture it along. Bodi began to evolve into a "gentle rebel"  - he wasn't looking to butt heads with his dad over their differences. Instead, he was so in love with making music that it just carried him away. So I began to admire Bodi's gentle but passionate spirit.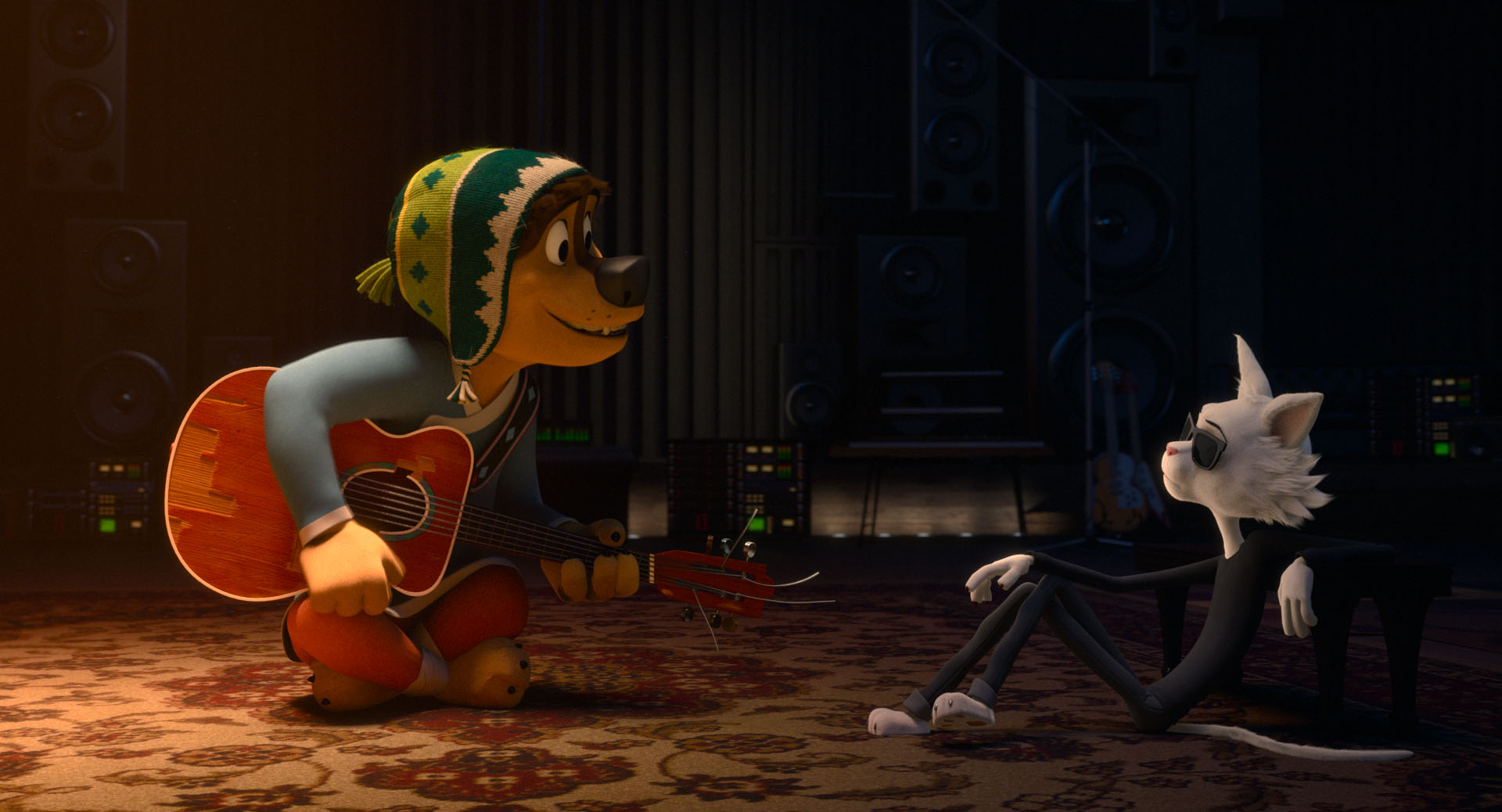 Q: Can you talk about the different vibe or different concerns working in an eastern film industry versus a western industry?
Brannon: This was largely a western production. Of course, the story's creator Zheng Jun was involved a lot at the outset  - meaning he and I spent a few weeks of concentrated time together to hash out the basic outline.  Our main concern was to tell a story that was simple and universal enough that it could play across multiple cultures.
Q: Were there any challenges in making sure humor, etc translated in two different cultures?
Brannon:
Yes, absolutely. Comedy works best when we can relate to the characters and the situation they are in. But all too often those characters and situations are specific to a particular culture. We took pains to make sure the comedy was basic enough that it could transcend any cultural boundaries, and I think it's one reason the movie seems to play well for younger kids.  We also tried to avoid puns and other humor that can't be easily translated from one language to another.  
Q: What real-life musicians inspired Angus Scattergood?
Brannon:
Mick Jagger was an initial influence, especially in terms of how he moves with a sort of feline manner. But we didn't really look to ape any particular real-life rock star. It was really Eddie Izzard himself who became our animation team's best reference because he would literally act out many of his scenes while standing in front of the mic.  
Q: We have some top-notch stars in this film; Matt Dillon, Sam Elliott, Luke Wilson, etc. Did you have any of them in mind when you were reading the script?
Brannon: From the first reading of the script, no.  The script took some time to evolve to the point where the characters began to gel. When they did, we began to build lists of potential actors. We had a terrific casting director, Jen Rudin, who helped us build those lists. But in virtually every case we got our number one choices. We feel very blessed to have such a brilliant cast. 
Q: Tell me about Fleetwood Yak, also referenced in ZOOTOPIA.
Brannon: I'm afraid I can't give you the scoop on Fleetwood. The character was named long before I was on the show - and, incidentally, long before Zootopia was released. It's just one of those coincidences that happen all the time.
Q: What are the biggest differences between Tibetan Rock Dog movie and the movie?
Brannon: Tonally the movie is much more comedic and visually driven. The graphic novel has some moments of darkness, particularly early on when Bodi's father is torn apart by a pack of wolves. Obviously, we made some choices to deviate from the novel. 
Q: This is the first time a Chinese animated feature has been presented for both Chinese and Western audiences? That's a pretty big deal. How do you feel about that?
Brannon:
It is true, but I haven't really given it much thought. It's always my hope to create something that can play for audiences around the world, and making this movie was no exception.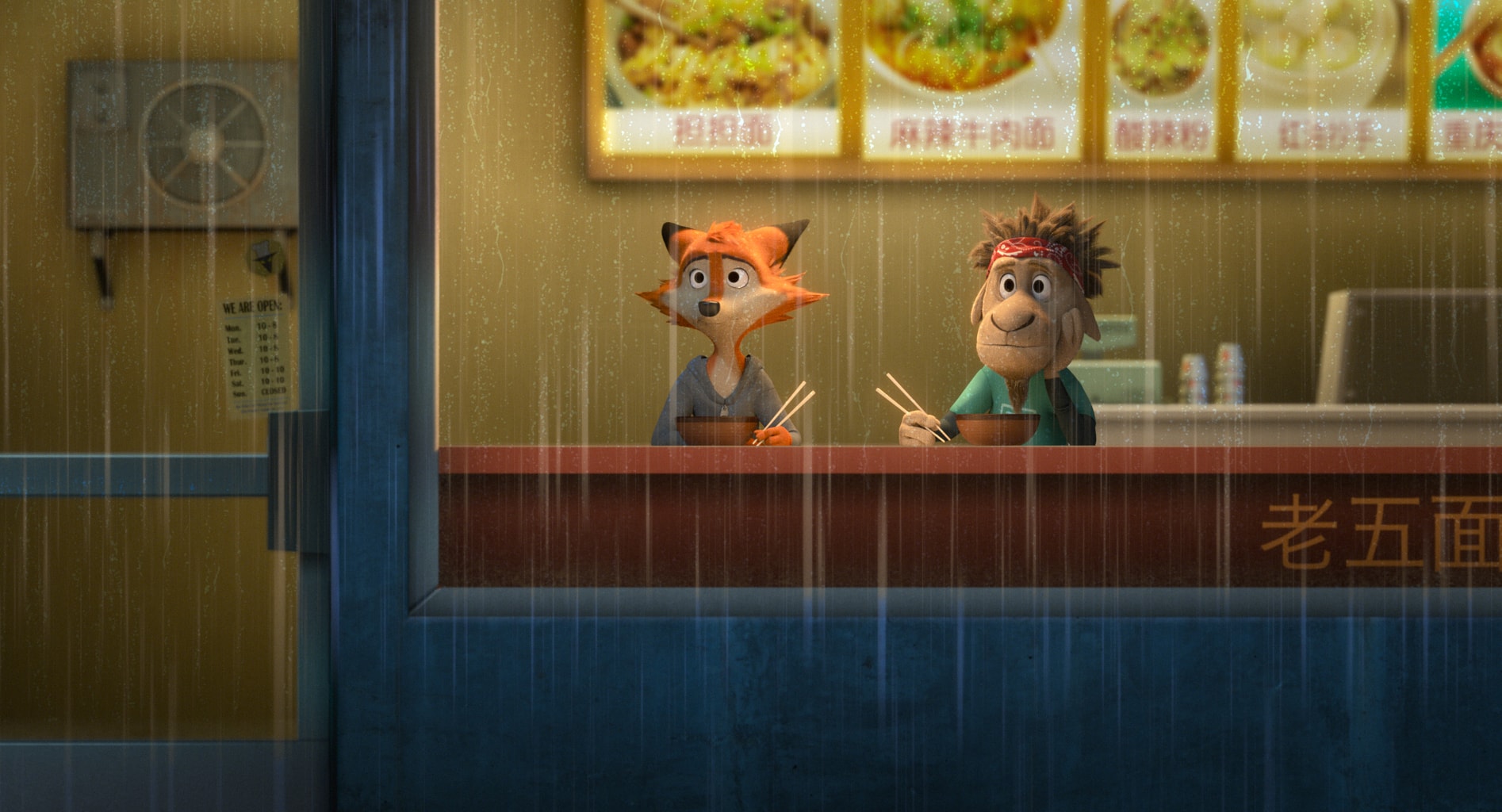 Q: What is your favorite scene in the movie?
Brannon:
If I had to name one - and this isn't easy - it would probably be the scene of Bodi and Angus building the song. We wanted to capture the essence of the creative process: the fun, the joy of discovery, but also the frustration and head-banging and false starts. I can tell you, that scene absolutely reflects how it looked and felt for us as we built the movie!
Q: What do you want people to take away from the film?
Brannon: For kids, I hope that they connect with Bodi's need to follow his bliss, and his determination to never give up. For parents, I believe they'll connect with the story of trusting your children to forge their own path, and to encourage them to do what they truly love. In a more general sense, the movie is a celebration of the positive power of music, and I particularly wanted to show in our movie how music can change worlds for the better. 
Take a look at the trailer!
Rock Dog hits theaters today! It's a fantastic family-friendly film the whole family will love!