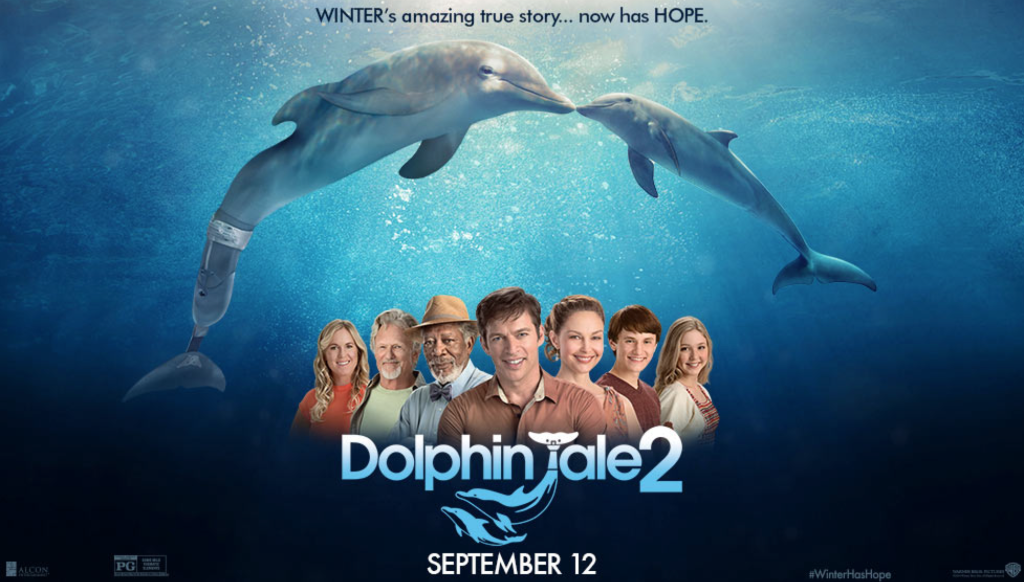 If you read about my trip to Clearwater Marine Aquarium, you may know that I was also invited to interview the stars of the movie. I knew Harry Connick, Jr. was great looking, but I had no idea how funny he was! He had us laughing so hard it was difficult to stay focused on the questions. I asked Nathan Gamble, who plays Sawyer in the movie, if Harry was like this all the time. His quick response was , "Yes!"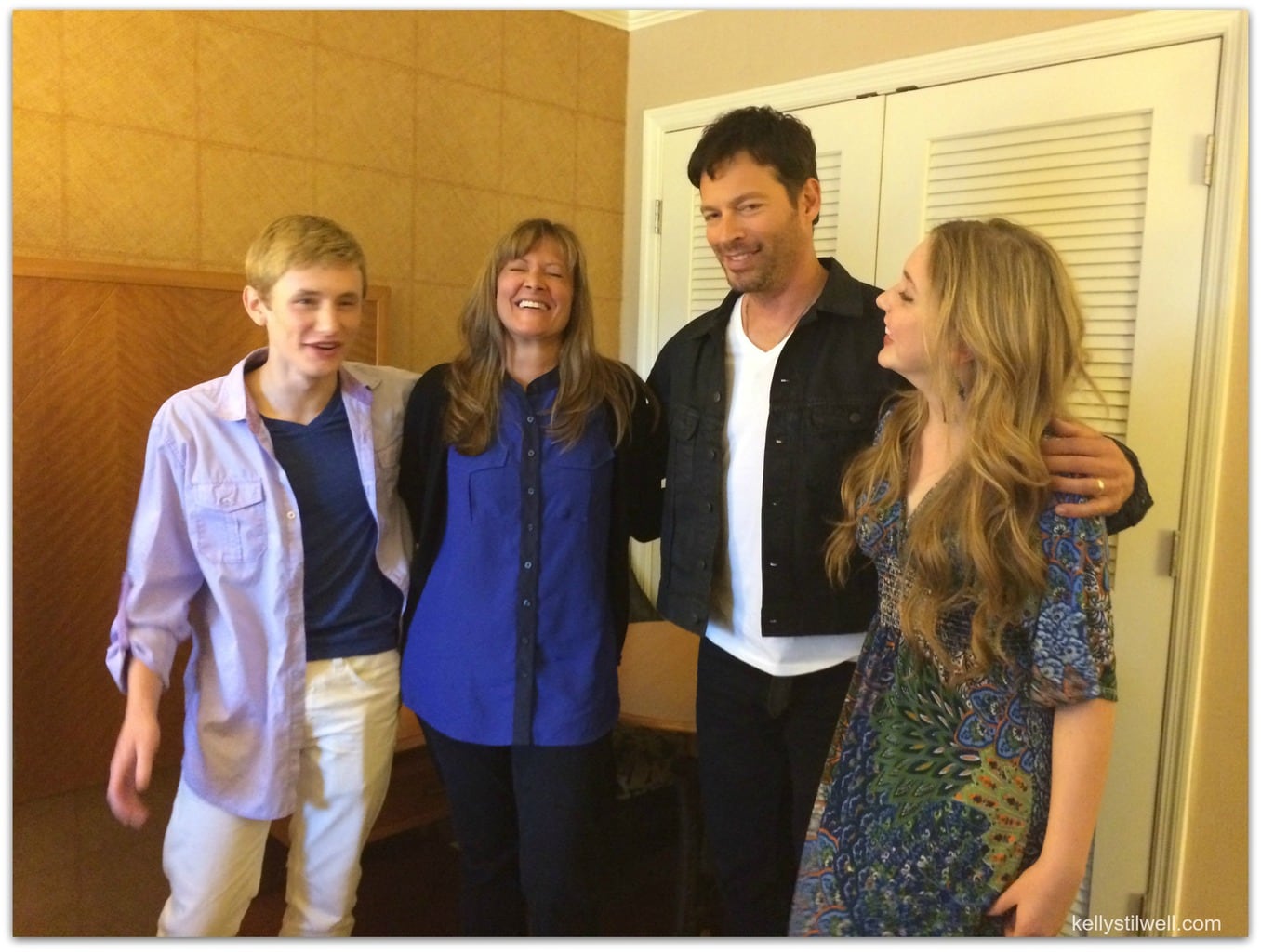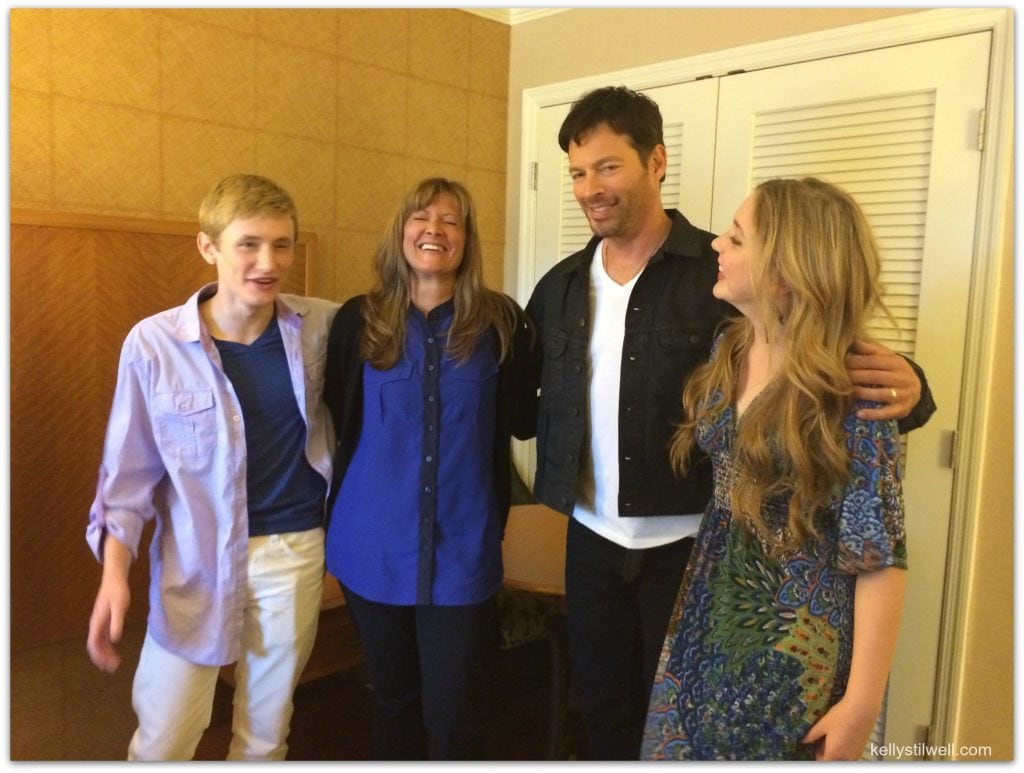 We did manage to sit down and chat for a few minutes, and all three of these stars were just a delight to talk with.
In case you aren't familiar with the movie, it's  a sequel to the first film, Dolphin Tale, which is about Winter, an injured dolphin who was rescued and rehabilitated at Clearwater Marine Aquarium. Though CMA's motto is Rescue, Rehabilitate, and Release, Winter's tail was so damaged that she lost it, so there would be no release in her future.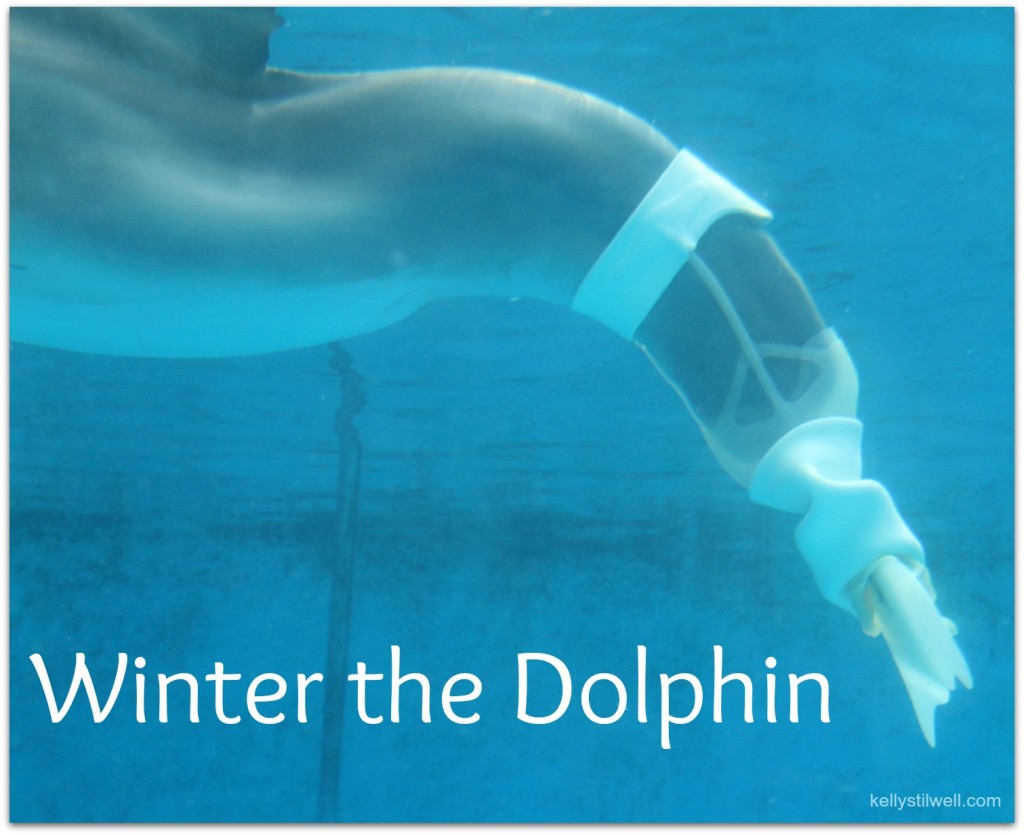 The second movie also features Winter, but this time the focus is on finding a companion for her when Panama dies. The movie is based on a true story, and I just love how the Clearwater Marine Aquarium puts their animals first. Being invited to the advance screening of Dolphin Tale 2 was amazing, and I enjoyed it even more than the first movie!
The humans in Dolphin Tale 2 were pretty awesome, too. Morgan Freeman is one of my favorite actors, and he was fabulous in the movie, as was Ashely Judd. I have to admit I was a little bit disappointed I couldn't meet either of them, but meeting Harry, Nathan, and Cozi Zuehldorff (who plays Hazel) was a blast!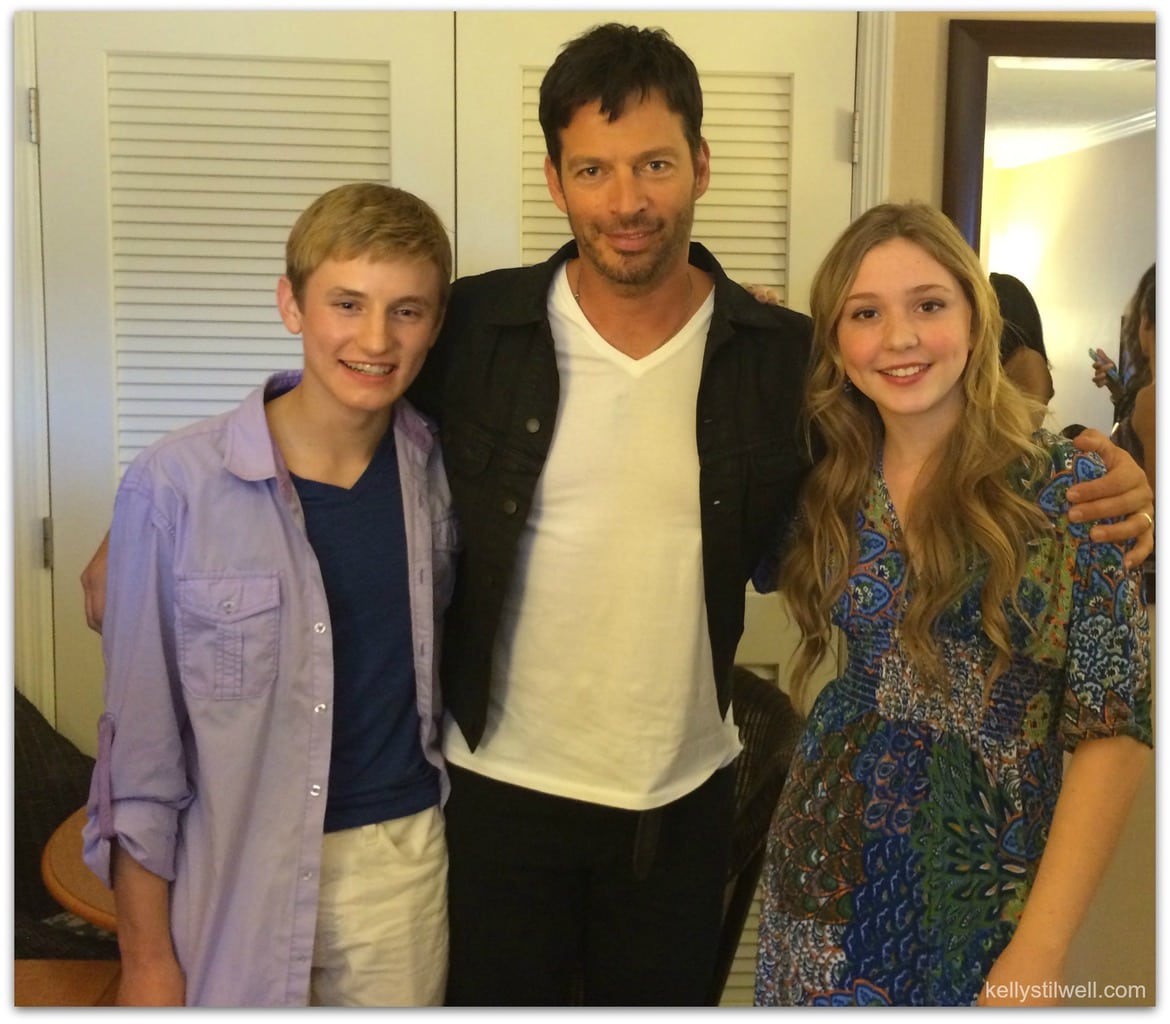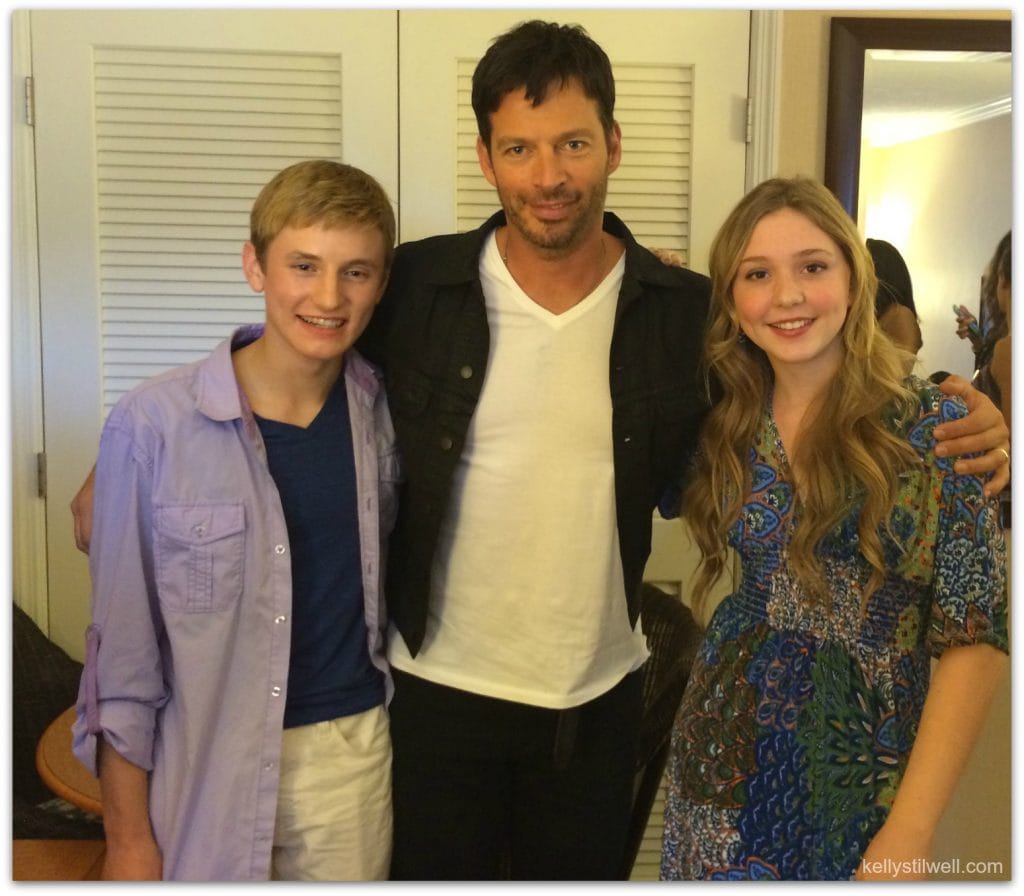 Harry Connick, Jr, spoke of the experience of Dolphin Tale 2 as one of the best. In fact, he said to have a great movie experience once is a luxury, but to have it twice…that's really a blessing. Of course, he said getting to work with Winter was a thrill. All three stars I met with were very touched by how many people have contacted CMA to share how Winter has affected them. You will even see several of them at the end of the movie. This dolphin did not give up, and the people who fell in love with her didn't give up on her either. On the night the movie came out, David Yates, director at CMA, received over 10,000 emails from people who were inspired by this sweet animal.

Cozi shared, We've gotten to see so many kids that were in that footage at the end of the movie. Meagan McKeean, you see her with the wetsuit tied up on one leg, she is awesome. Her mom, in the Ukraine, left her in the crib, threw her cigarette there, passed out from drugs, and caught the crib on fire. The neighbors heard screaming for like two hours before they could get into the building, and now she surfs standing on her head and does gymnastics and horseback riding. She's so cool.
It's clear the cast has been very moved by the people who relate to Winter and love her so much. They also are very inspired by the work that goes on at CMA. Harry said, Today I was over at CMA and I wanted to see Abbey. She was probably the first one I met over there. She's Winter's lead trainer. They're a different ilk of people. They give up everything they do. While we go off and do our stuff…they just keep doing the same thing every day... year round.
Cozi added, on the experience of the average person being able to see Winter, The up close and personal experience you get with Winter is unprecedented, that she is so famous and you get to see her from 10 feet away.
It's true, too. I took that photo above of Winter myself a few years ago, and though they have improved upon her tail even more since then, you can really get an idea of what it looks like and how she uses it.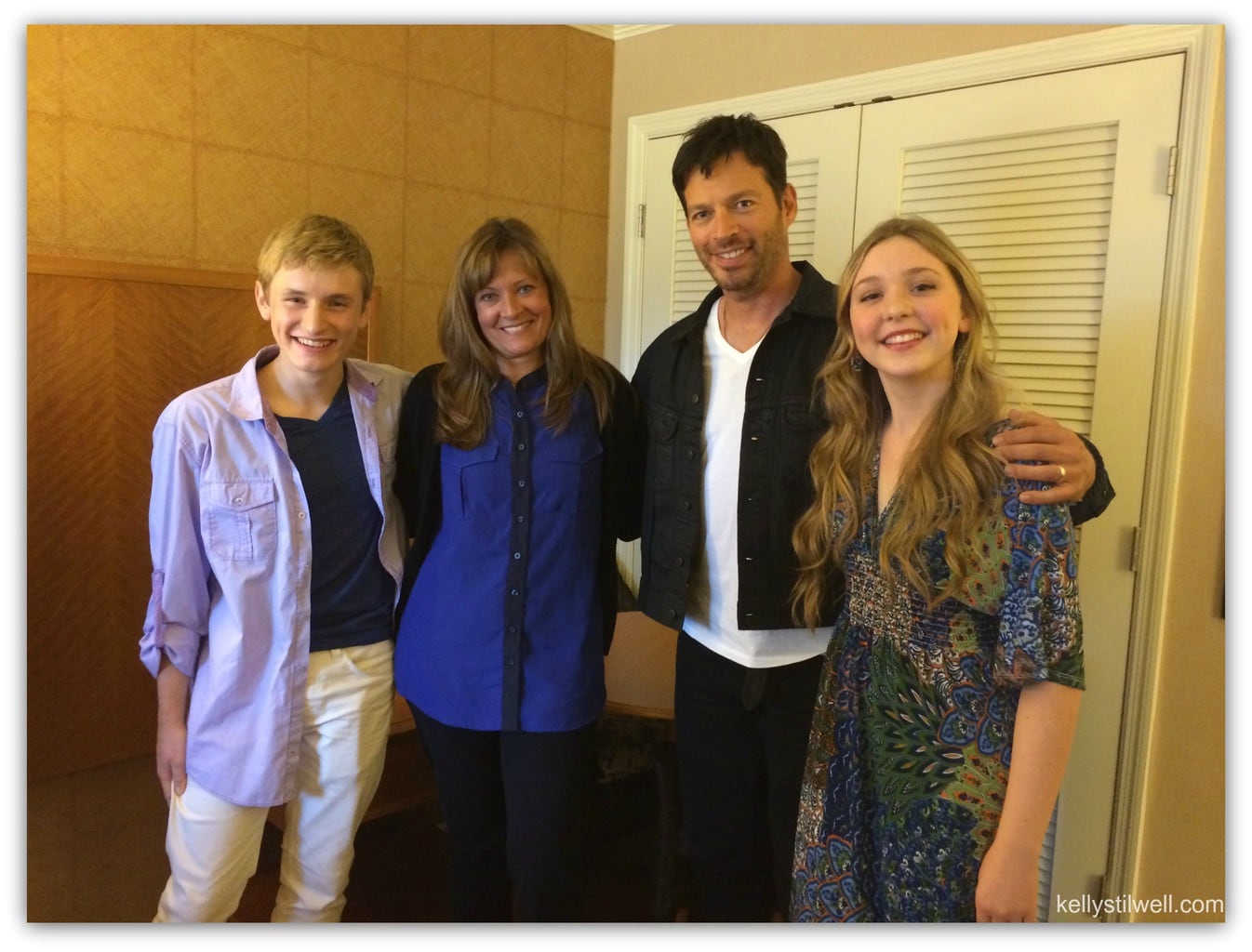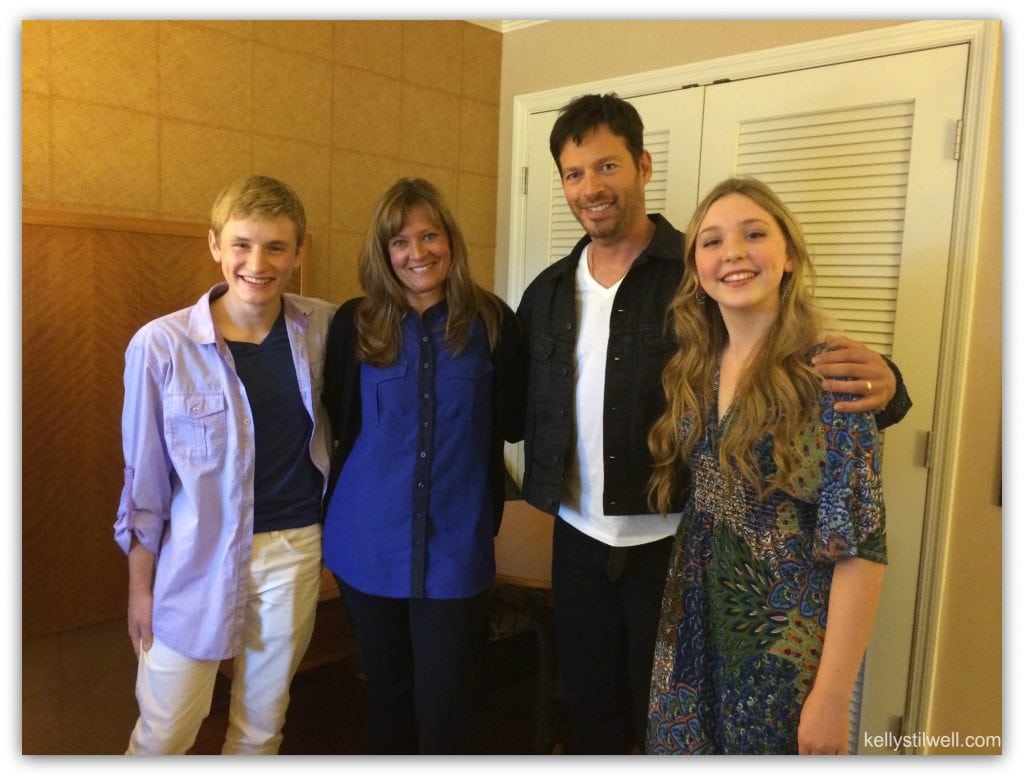 Though this film is focused on Winter and her predicament, it has many other stories woven in. Sawyer and Hazel are teenagers, finding their independence. Ashely Judd plays a single mom, trying to raise her son the best she can. She's also a wonderful influence on Hazel in the movie, which you'll see in one of my favorite parts of the film. Harry Connick, Jr. is dad to Hazel, who has as much experience as anyone working at the aquarium, but as she's the boss's daughter, it's not really recognized until she steps up. The relationship between daughter and dad is beautiful to watch, and I encourage you to see the movie with your family. 
I asked Nathan what he thought teens would take away from the movie. He said, Follow your passion. If you follow your dreams and you're really passionate, something good will come out of it.
Cozi added, You're starting to see the world through your own eyes rather than through the eyes of your loving parents. There are a lot of hard things in this life. Some things, you're going to disagree with your parents, some things you aren't. Now you're becoming an individual. And the movie shows that when you have that conflict you can approach it with respect and really examine your differences and find your similarities... in a respectful way that's full of honor.
You are going to love this film. Take your family to see Dolphin Tale 2, in theaters now. I'd love for you to come back and share your thoughts.
Thank you to Warner Brothers Pictures for this incredible opportunity.