Emily VanCamp is back as Agent 13, and she's pretty amazing, not just in the role, but as a role model to girls everywhere.
I want to see girls have the best opportunities they possibly can...and if I can inspire that in the tiniest way, I don't see why I wouldn't. Emily VanCamp
She said she is surrounded by great role models: I have three sisters. I have wonderful women in my life.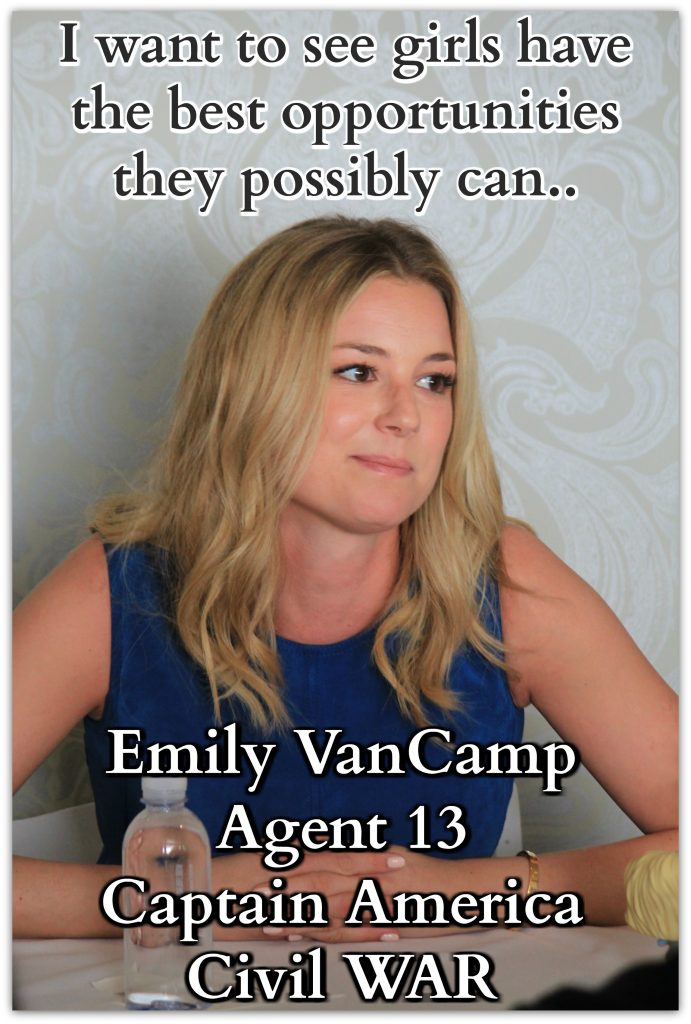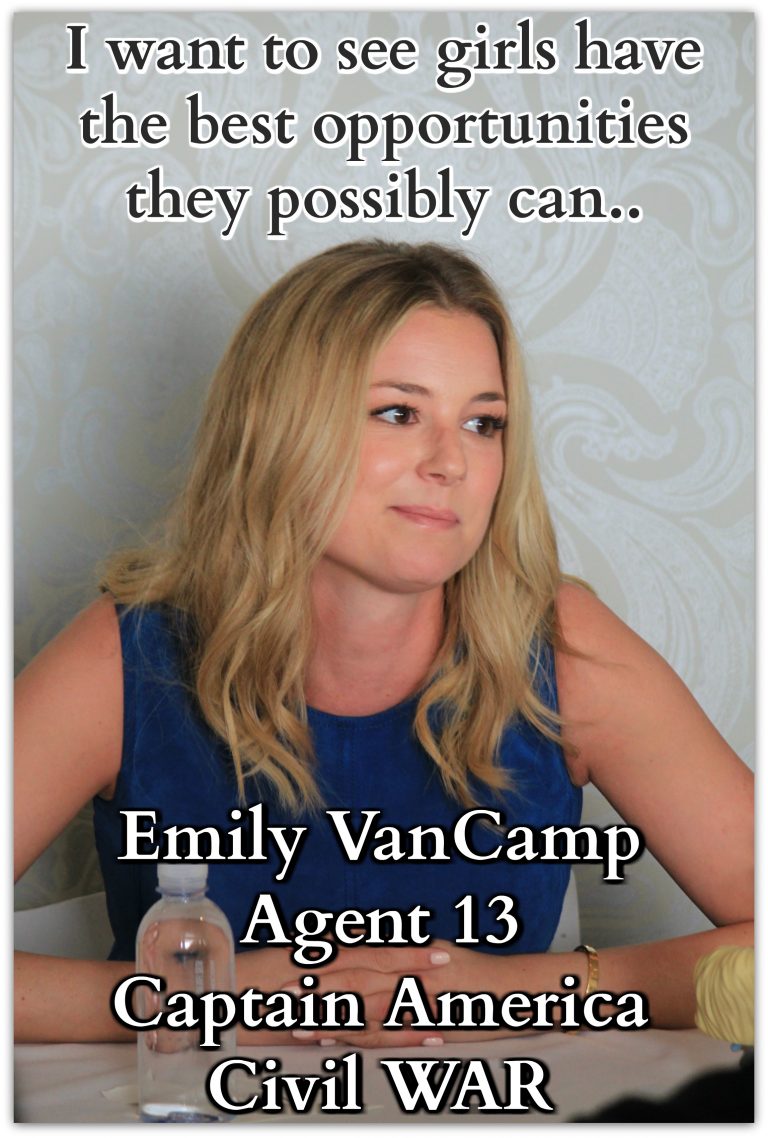 As a mom, I hope to hear that from my girls one day when they are older. I love seeing strong intelligent women in roles like Agent 13 in Marvel's Captain America Civil War.
Watch Emily kick some butt in this trailer:
Fortunately, Emily VanCamp was already in pretty good shape from her role in Revenge, but she elaborated:
You wanna go into these movies feeling really strong and feeling fit and I wanna be able to keep up. I was fit doing Revenge but I was like oh, this is another level.
I'm just not really good going into it and it's fun. I love that stuff. I was a dancer so all that physical activity's great and sort of helps with the sequences and stuff 'cause ultimately it's choreography. I hope to get to do more of it.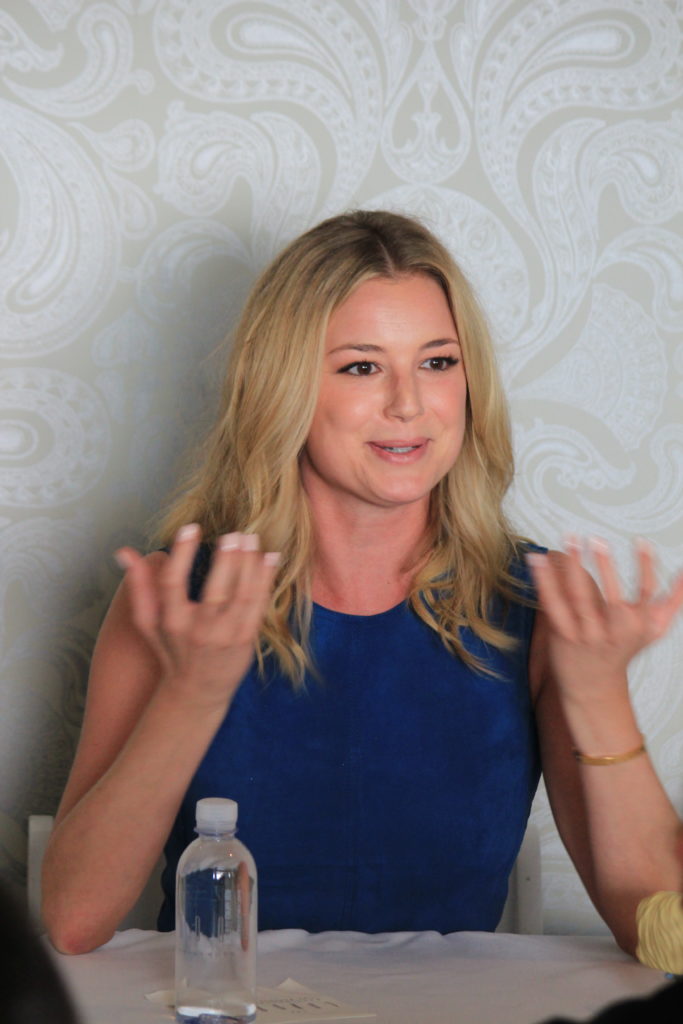 We asked if any of the scenes were particularly difficult.
In these movies you just don't wanna screw it up, you know what I mean? Everyone's bringing their A- game.
I was saying earlier, it's very rare that you go into a movie already knowing it's going to be great and successful because historically they've been so successful. So you wanna bring your A-game.
I was in Winter's Soldier but not very much so it's always a little intimidating. There's that nervous factor before you go into it, but everyone's so kind and generous, and the Russo Brothers have always made me feel so comfortable.
So I wouldn't say difficult. You just wanna do the best job you can.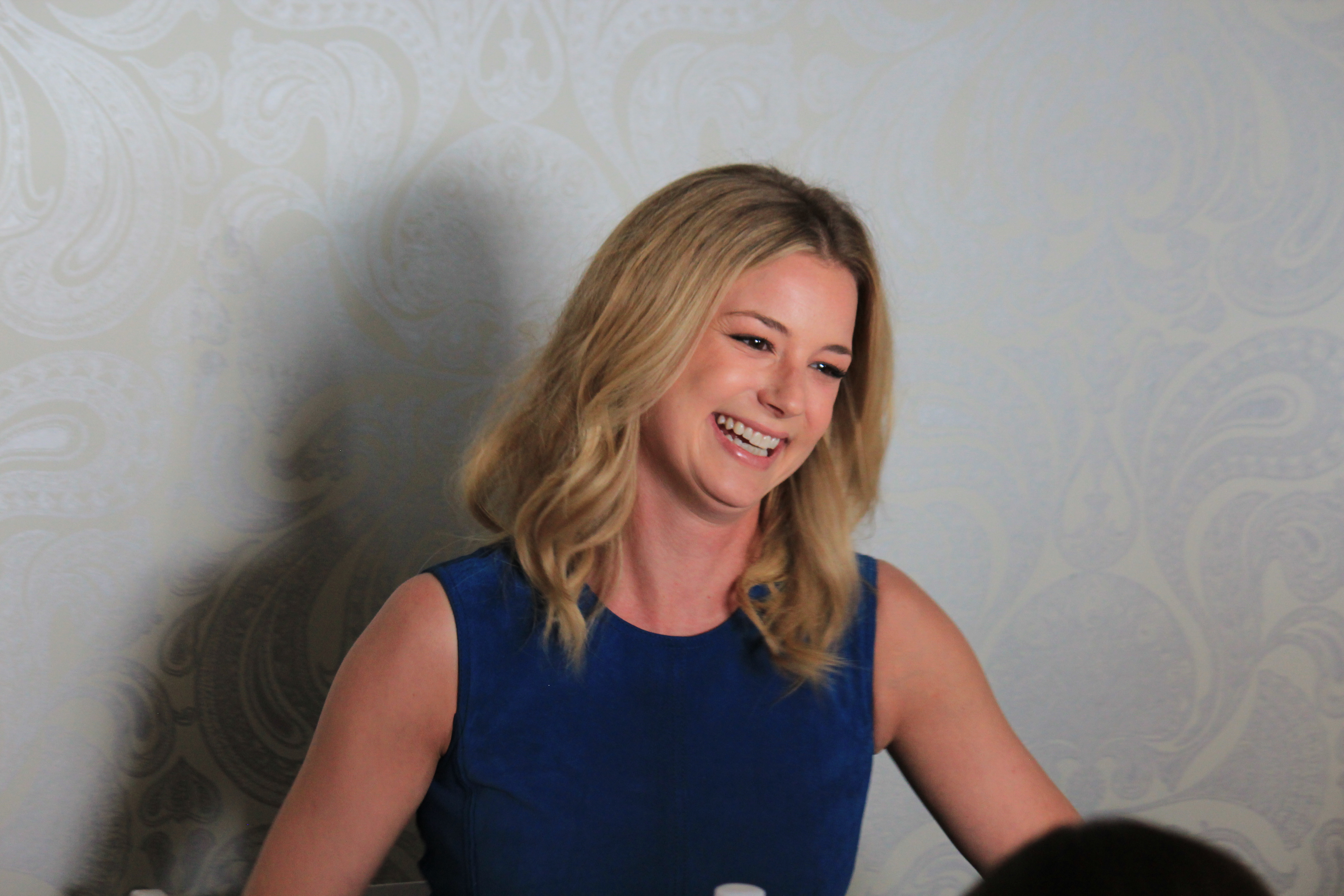 Being a character in such a huge franchise has got to be pretty amazing. We asked Emily how she felt about going down in history as Agent 13.
It's really cool. I mean being a part of this universe is really a special thing especially with the movies that they're making and how good they are and, it's really cool and I'm really happy to do it with the people I'm doing it with.
As I said, everyone's great and super talented, and these movies could have been very sort of surface level, but what I love about Marvel is how they delve into the characters.
They sort of give us the freedom, as well, to create a version of the character that hopefully the fans will like and it's a really fun process. So the fact that people love the movies is like an extra bonus.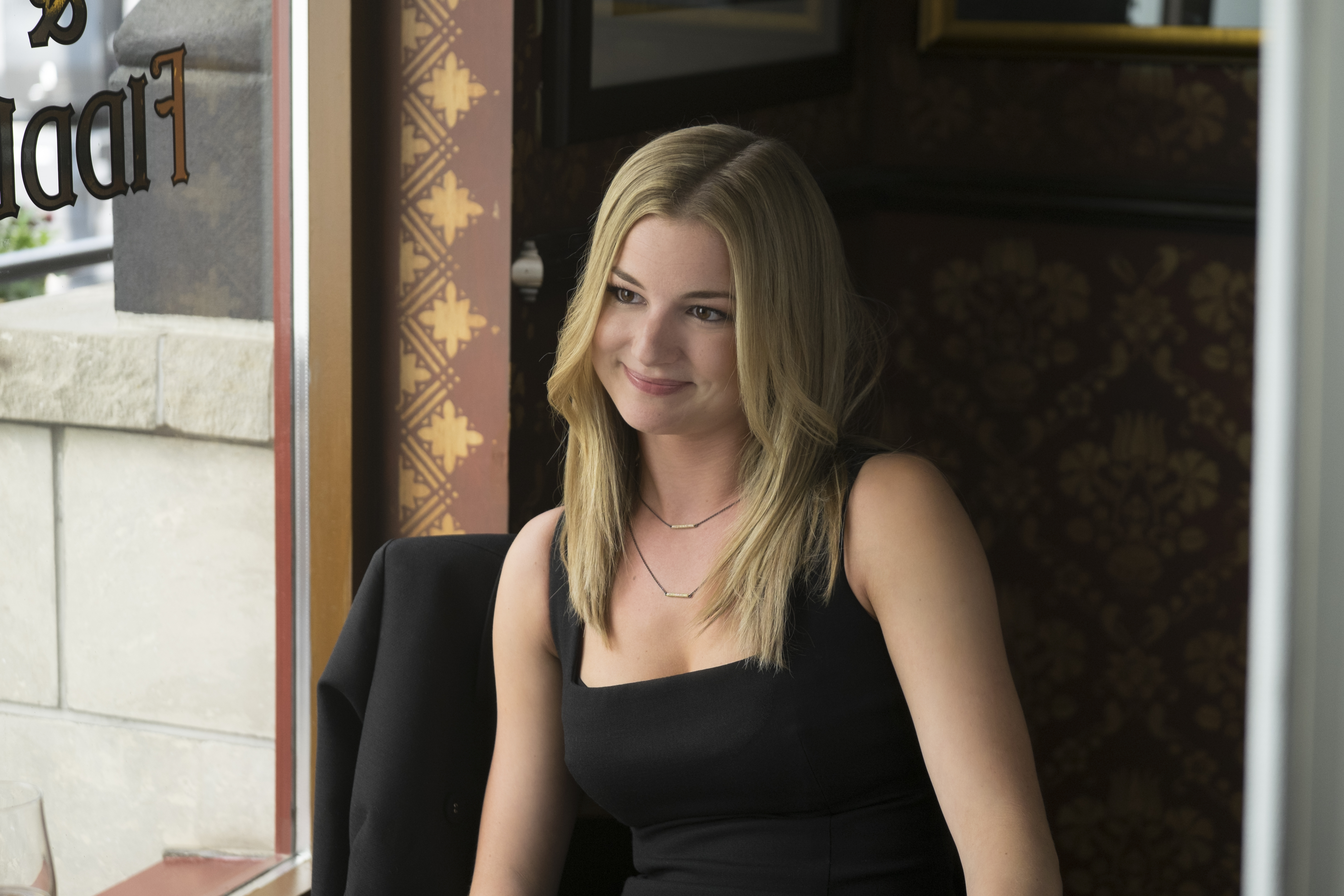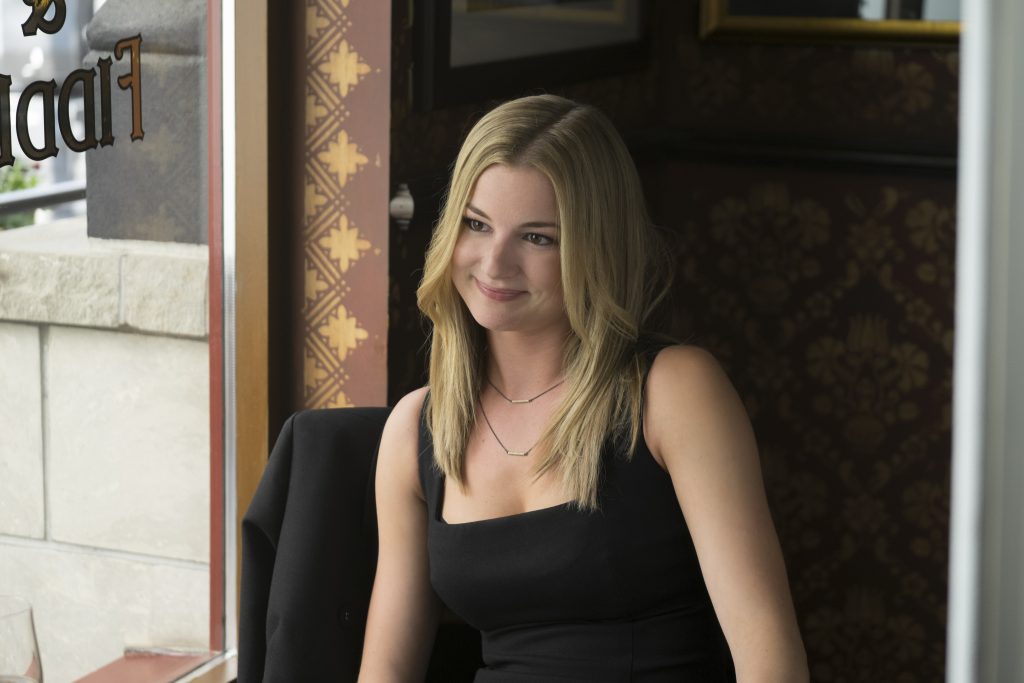 Speaking of that freedom to create a version of Sharon, Agent 13, we wondered what of Emily VanCamp actually went into her character.
What I love about Sharon is her moral compass. She has a really strong moral compass and a lot of integrity, and I think that's where her and Steve initially sort of identify with each other.
Ultimately in the comic books, it led to a very complicated relationship. But there's gotta be something that sort of brings them together as well as their love of Peggy.
I think there's an initial trust there that maybe he doesn't have with anyone else and maybe she doesn't have with anyone else.
I think you see her struggle with that within this film because, you know, she's battling her work and her loyalty to her work. Is she gonna follow her head or her heart? I think people can relate to that struggle.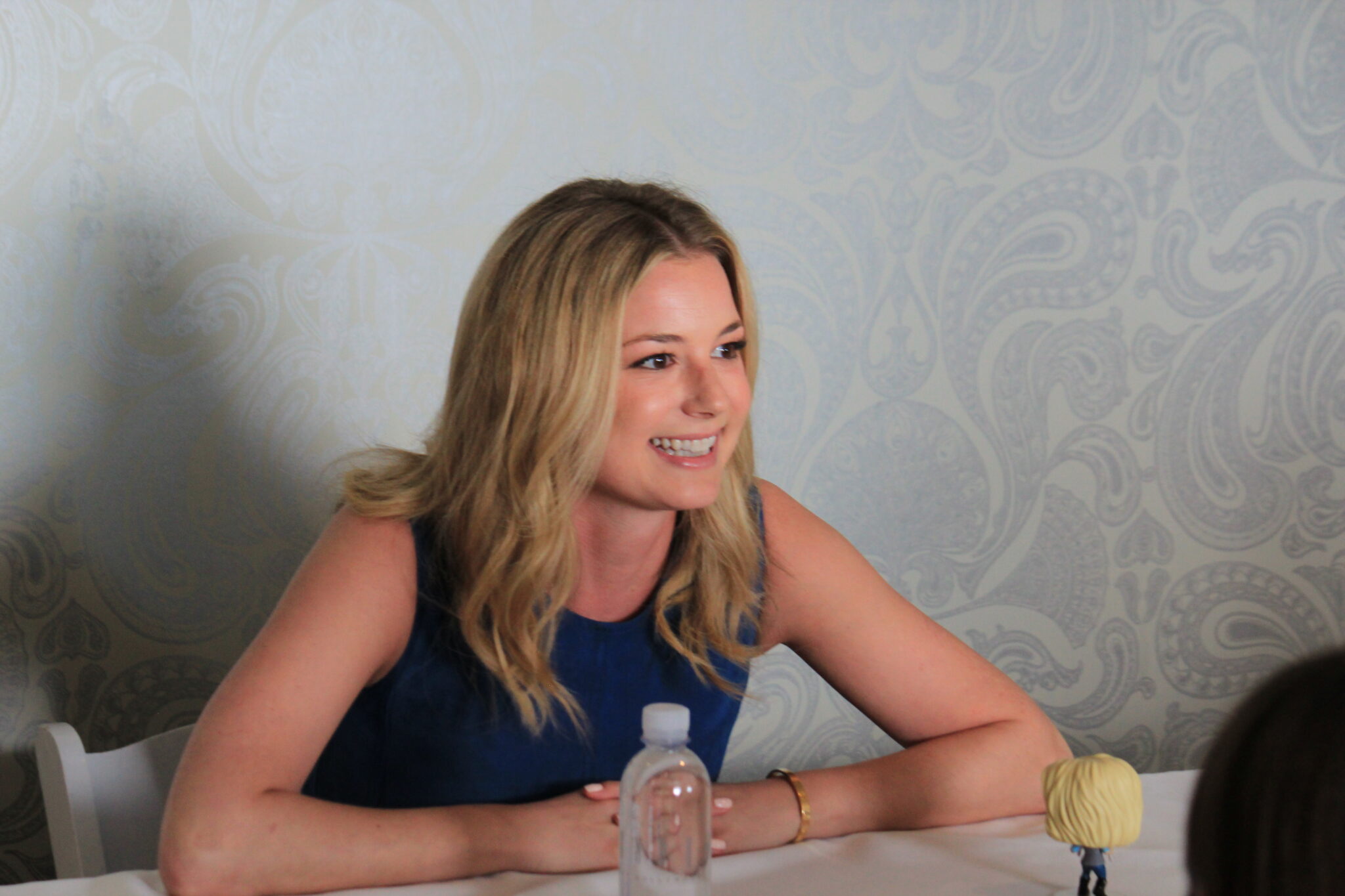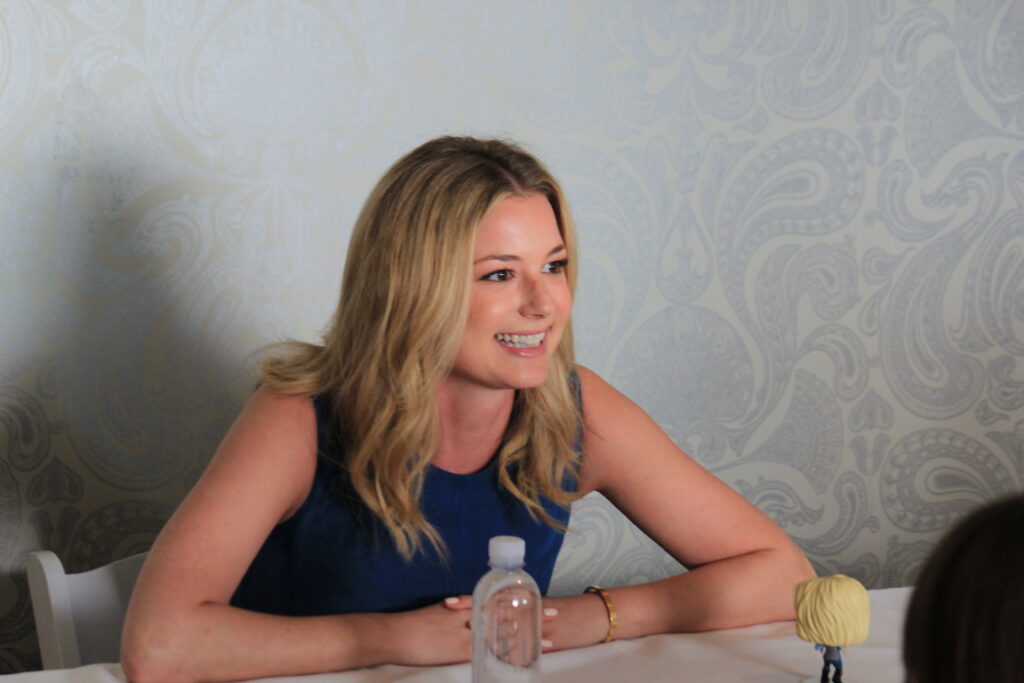 It looks like Sharon followed her heart. In fact, we get to see something pretty special happen to them both in this film.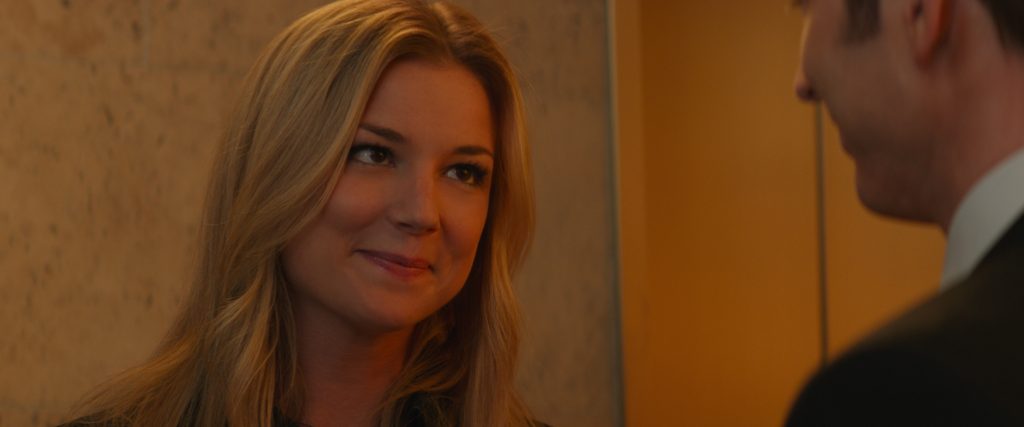 Though I'm hearing that many people have seen it, I am not going to spoil it for those who haven't. But, I will share this from Emily:
It's kind of refreshing to see Captain in a more intimate situation and they have chemistry. It was there even in The Winter's Soldier, so it's kind of nice to see it finally happen.
Go ahead, let your mind wander...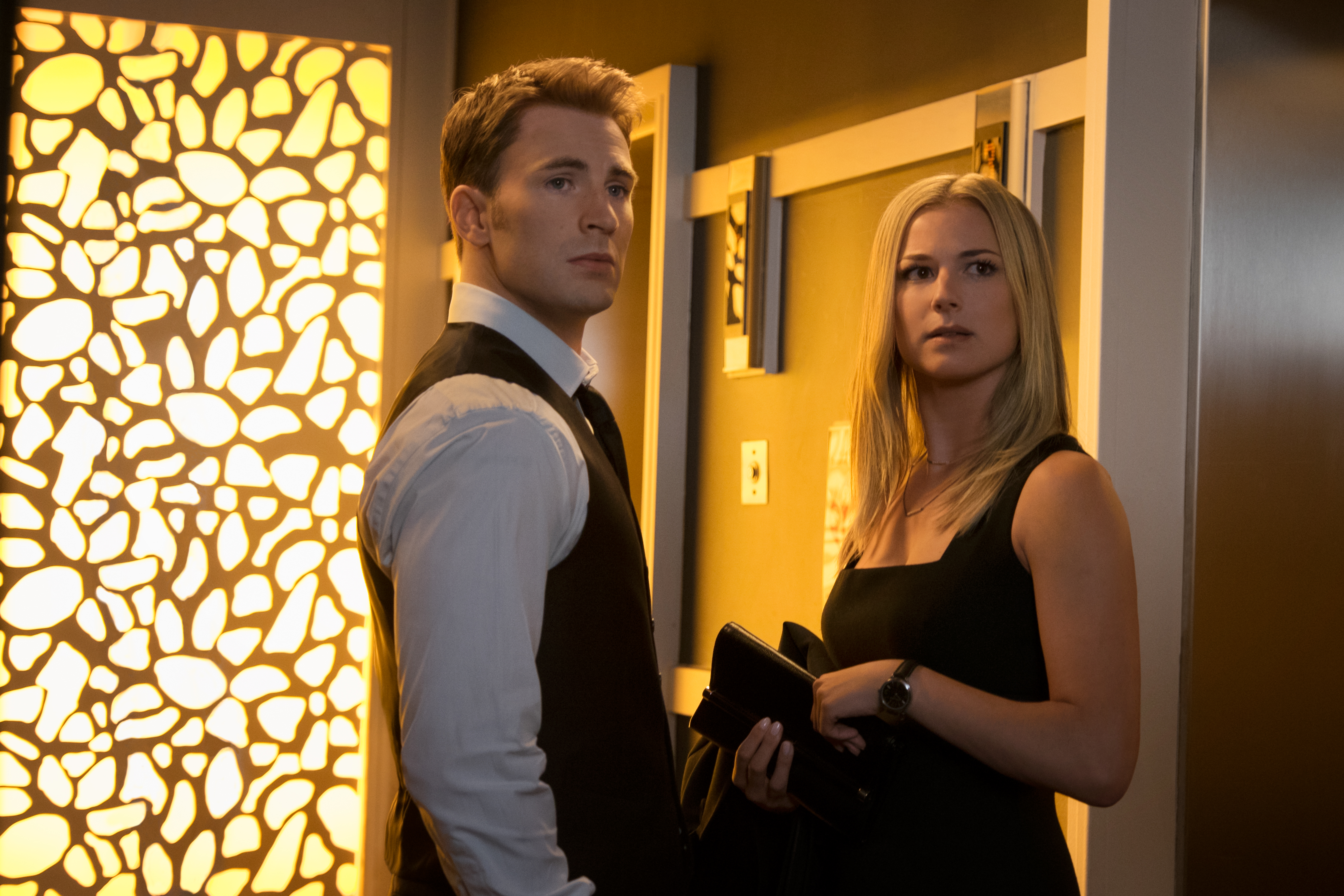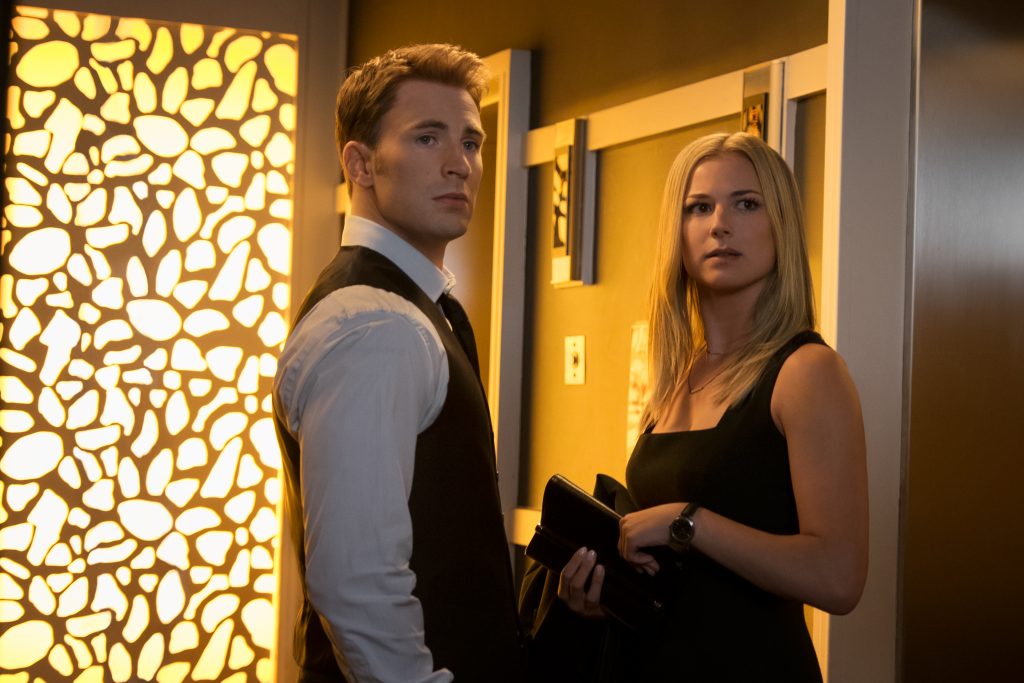 As we were wrapping up we had to ask, Team Cap or Team Iron Man?
Well, I have to be in Team Cap.
Well done, Emily. Well done! Team Cap rules!
If you're on Team Cap or Team Iron Man, you'll want to read the rest of the interviews, too.
30 Minutes with Captain America's Chris Evans
Exclusive Interview with Paul Bettany,
Exclusive: Russo Brothers on Directing Captain America Civil War
Chatting with Hawkeye and Scarlet Witch from Captain America Civil War.
Visit the official CAPTAIN AMERICA website
A huge thanks to Disney for inviting me on such a special trip!