This Agent Carter interview and set visit was part of an all expense paid trip to LA provided by Disney. All thoughts are my own.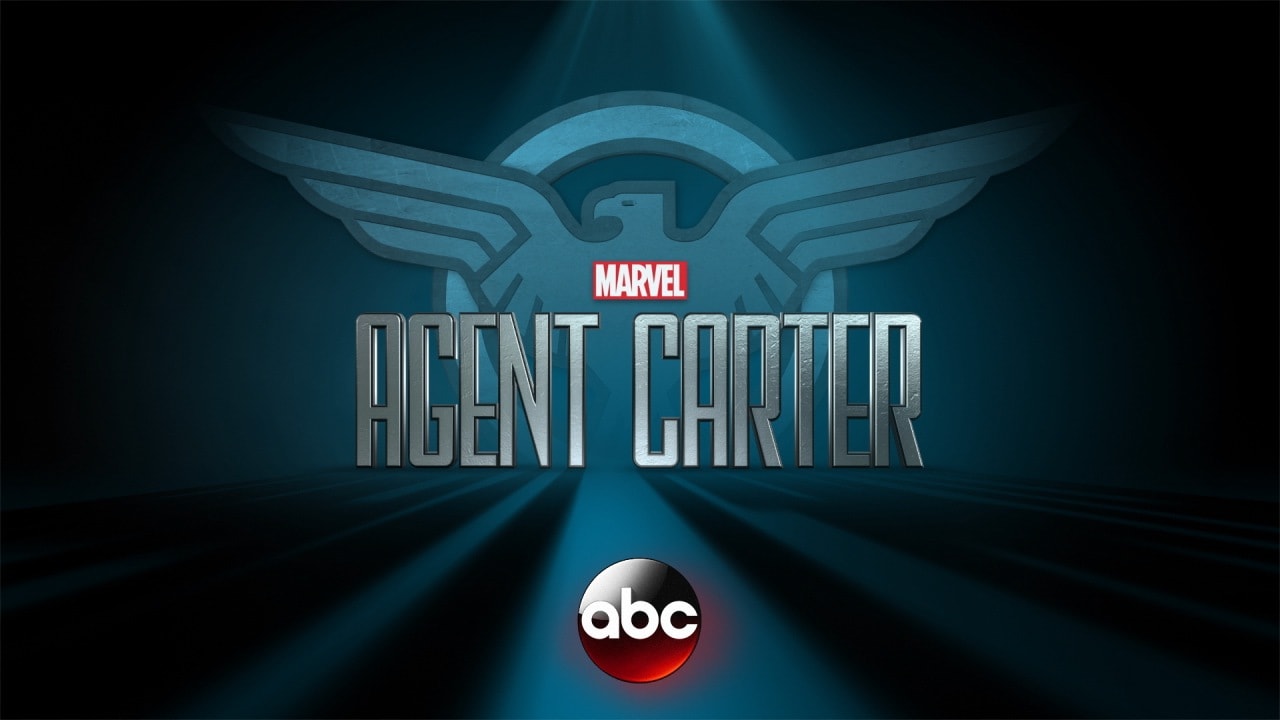 I can't believe it's already been two months since I was in LA for the premiere of Big Hero 6! You may remember that while I was there I was also invited to see the upcoming premiere of Agent Carter, which aired last Monday, and continues tonight at 9 pm ET on ABC.  I also went to Marvel Studios for a Q & A with the Co-President Louis D'Esposito (also Executive Producer on "Agent Carter") and Marvel's Head of TV, Jeph Loeb (also Executive Producer on "Agent Carter".) I still can't believe I was there!
As amazing as it was to meet these two Marvel legends, I have to say not much could top getting this Agent Carter interview, being on the set, seeing how the wardrobe from the 1940's is put together, and of course, meeting Hayley Atwell, who, as busy as she is, was still able to fit in time to chat with us.
You've seen Hayley in action. If you're wondering whether it's her or a stunt woman in the fight scenes, you were right there with us. It was the first question we asked.
 I trained in theater, and in my job in physical education, which I left about 10 years ago, there was a lot of basic training for unarmed combat, learning to do stage fighting, make it look realistic without actually hurting anyone. That was in my background, and then we have a fantastic stunt coordinator and his wife who is my stunt double, and I shadowed her. She would teach me these dance fighting sequences, and I would have to copy her, and they would shoot it in small bits to make sure we nailed each and every shot to make it convincing. It's just been things like interval training, running, keeping my stamina up as well as my confidence.
It doesn't sound like she has any problems with confidence as she's added to her wounded a stunt man who she kicked in the most private of places, one of the actors who she punched in the face, and another actor who she threw off of a chair thinking he was a stunt man. Hayley added, I've made a lot of mistakes to get it looking as sharp as it does!  She is definitely not to be messed with! You can see her in action in this clip.
We asked Hayley to walk us thru the progression of when they first called her and pitched the idea of Peggy Carter. She said a year or two after Captain America, Louis D'Esposito (Executive Producer on Agent Carter) contacted her saying he would be interested doing a one-off piece with her that would just be on Blue-ray. It was sent to her and she thought it a lovely epilogue to Peggy's journey. It was also generated because there were fans of Peggy from Captain America who wanted to see more of her, so the producers thought there would be an audience for it.
It took 9 days to film, so she went back to London, did a play, and really didn't think about it. Hayley said, It was very much an isolated project, there was no talk of anything else. Then they showed it a Comicon, and the repsonse was so wonderful that Lou said he felt there was a show to be made out of it. They talked about why people would be interested in relating to this woman from the 40's. Why is she important now? The main thing was having this woman as a central force; she's complicated, she's capable, she's intelligent, she's vulnerable, she's living this double life and trying to juggle so many things.
And speaking of juggling, the Executive Producers are the behind-the-scenes superstars. Michele Fazekas and Tara Butters are not new to the business, having received two Writer's Guild nominations. You may recognize a few of the shows they have worked on, like Resurrection, Law & Order SVU, and Hawaii 5-0. They write, they oversee what the producers create, and they have to make sure each show is completed on time and within budget. 
Walking around the offices of the SSR was so cool. We stood at attention at our desks, ready for the call!
I was able to sit down at a desk for a photo, too. 
Many of the desks had top secret SSR information on them. Right there. In front of me. 
I didn't peek inside. Wait. Okay, I did. But I'm sworn to secrecy. 
We were also able to check out the diner where a lot of the scenes take place.
What a blast to be there, and then see the scenes on the show. The response to Agent Carter has been incredible. In fact, it delivered the Net's best Adult 18-49 rating in the 2-hour time slot with regular programming in 14 months, and was Tuesday's most social broadcast series with 104,053 tweets, making it ABC's 2nd-most-social drama debut this season, just behind How to Get Away with Murder. I may have tweeted a  little.
Tonights episode, Time & Tide is focused on Agent Carter trying to figure out what's going on with Howard Stark's stolen technology. All I can tell you is that surprises may be in store this evening on Marvel's Agent Carter," TUESDAY, JANUARY 13 (9:00-10:00 p.m., ET) on the ABC Television Network.
Follow along on Agent Carter's Social Channels!
https://www.facebook.com/AgentCarterTV
https://twitter.com/AgentCarterTV (#AgentCarter)
http://agentcarterabc.tumblr.com/        
http://www.pinterest.com/agentcarterabc/