It's still kind of hard for me to believe I was actually on the 'blue' carpet for the A Wrinkle In Time World Premiere. This is one of the most anticipated films of the year.
And if that's not enough, I also went to the after party where Oprah, Resse Witherspoon, Mindy Kaling, and the rest of the cast were celebrating this brilliant new movie.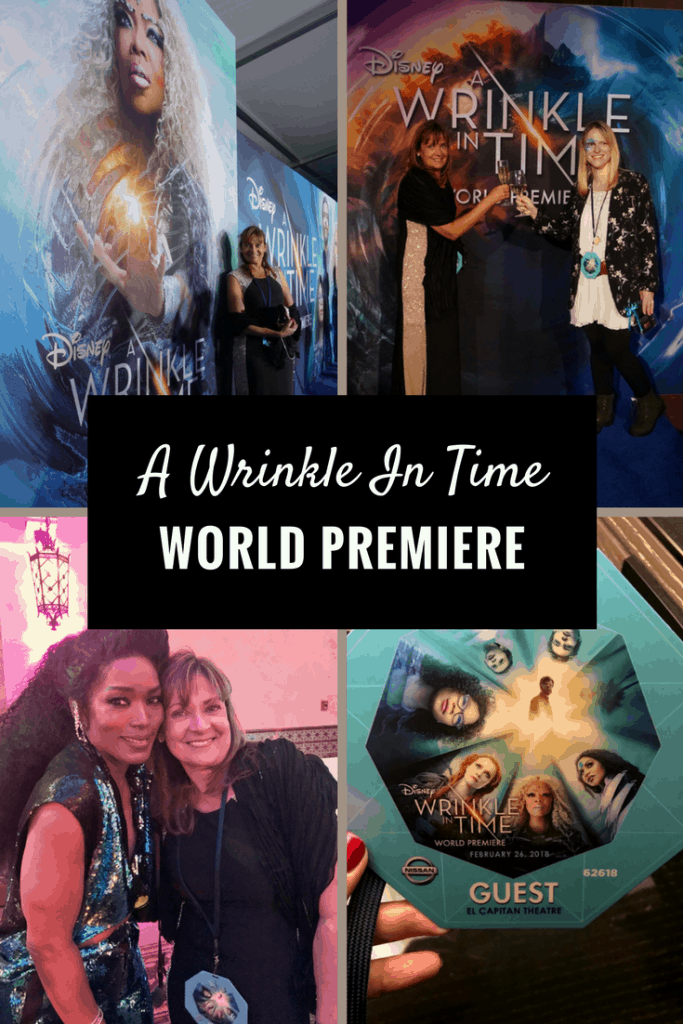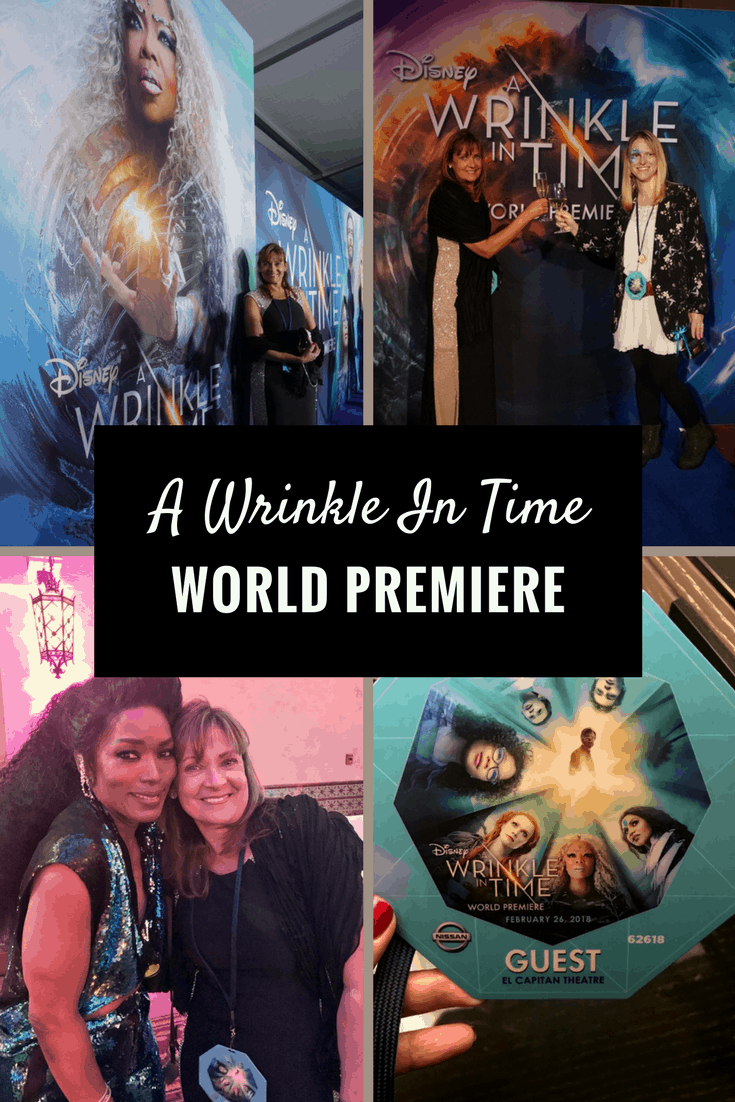 I know everyone has seen what a red carpet event looks like on TV, but to be there, walking the carpet (which was actually blue this time!) with the stars...I still can't believe I was there with the cast at the El Capitan Theater!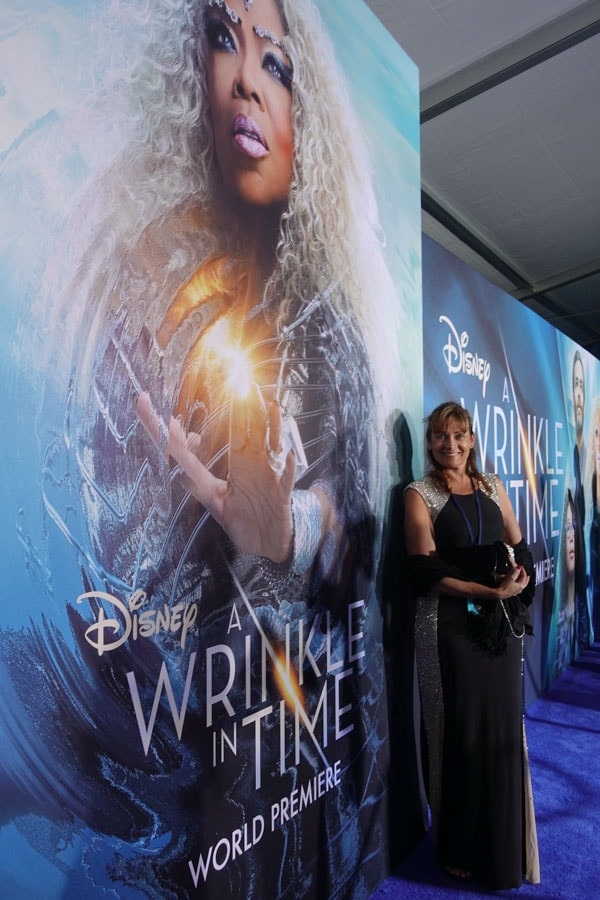 The carpet was not only different in color this time (they do that when it's fitting for the film, like at the Moana premiere) but it was very long because just across the street they were setting up for the Oscars which will air this Sunday, so we had to be rerouted a bit.
But a longer carpet means more opportunities to get a glimpse of the stars, and the stars were really out for this event!
When Oprah arrived, it was pretty magical. She plays Mrs. Which in the film. I can't wait to share my interview with you!
Mindy Kaling who plays Mrs. Who was stunning in purple.
Reese, who plays Mrs. Whatsit was so beautiful in red here with co-star Deric McCabe who plays Charles Wallace Murry. Interviews with both coming next week!
Yara Shadidi (who I interviewed for Blackish) and Ava DuVernay, Director, were on the carpet together.
Storm Reid who plays Meg Murry and Levi Miller who plays Calvin posed together on the carpet.
Ava DuVernay also posed with Paco Delgado, the costume designer. We interviewed him, too, so stay tuned for that one!
Jennifer Lee, screenwriter (also the writer and director of Frozen) was on the carpet with Jim Whitaker, producer, doing interviews when we arrived. I also interviewed Jennifer, so look for that soon.
Though my photo is not the best, I wanted to give you an idea of what the interviews looked like on the carpet. It was a bit chaotic as there are interviews all along the walkway, as you can see. Wherever the is a camera, there is another star talking to another TV station from all over the world.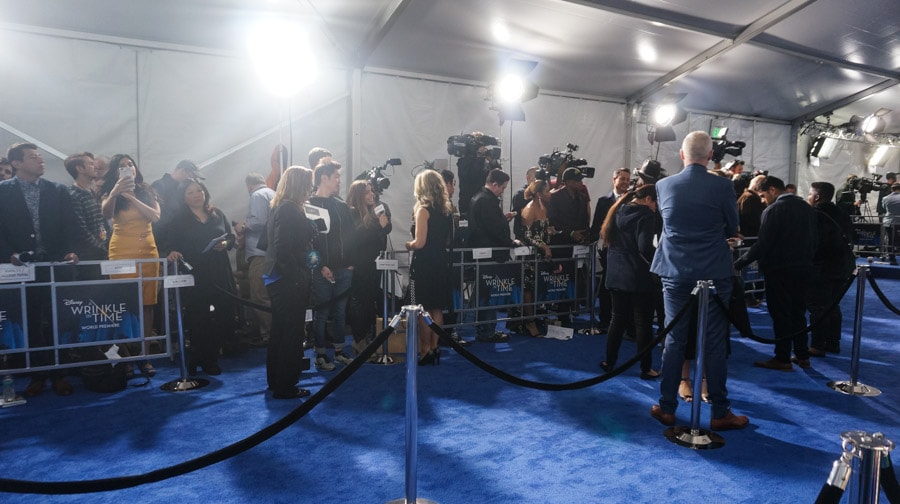 And this is the day after they have been interviewed for digital and print. I think Oprah said she did about 60 interviews the day before, which had to be exhausting. I guess it helped that the talk about the film is already fantastic, and it doesn't release until March 9th.
Below is Rowan Blanchard who plays Veronica Kiley being interviewed on the carpet.
I caught this photo of Rowan, too. Interview coming soon!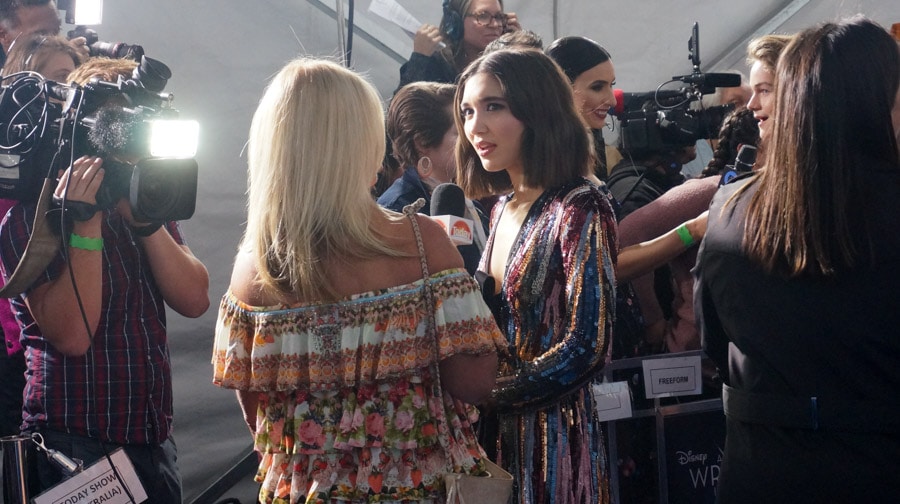 Angela Bassett arrived at the theater and was absolutely stunning! She's been hitting the red carpets a lot lately with the phenomenal success of Black Panther where she played Ramonda, Queen of Wakanda.
I met Angela at the after-party and she is as kind as she is beautiful.
And she was so gracious to take time to chat and grab a photo.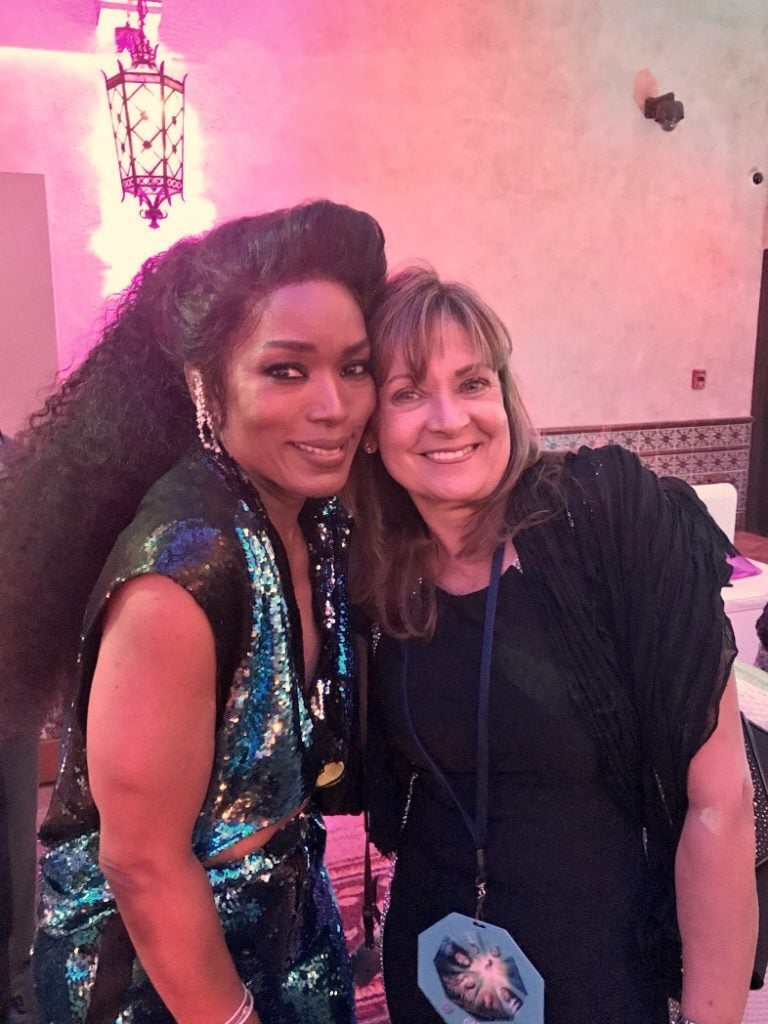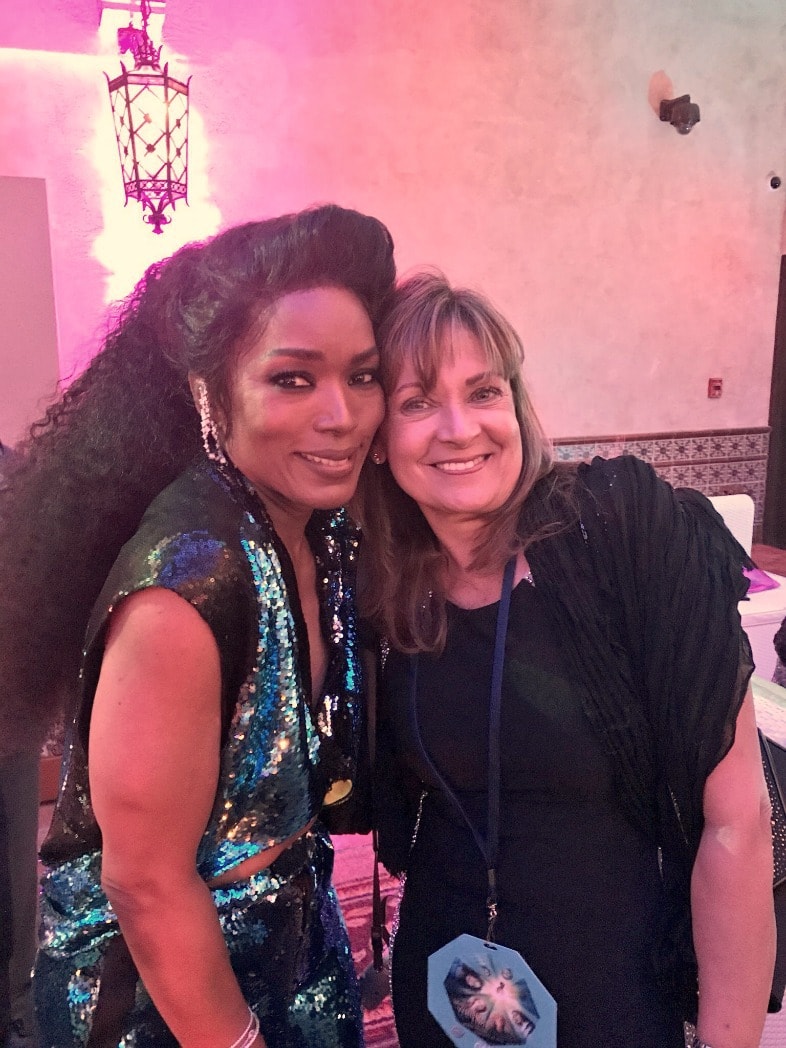 I also met Winston Duke from Black Panther. He had a long line of fans waiting for photos, and never said no.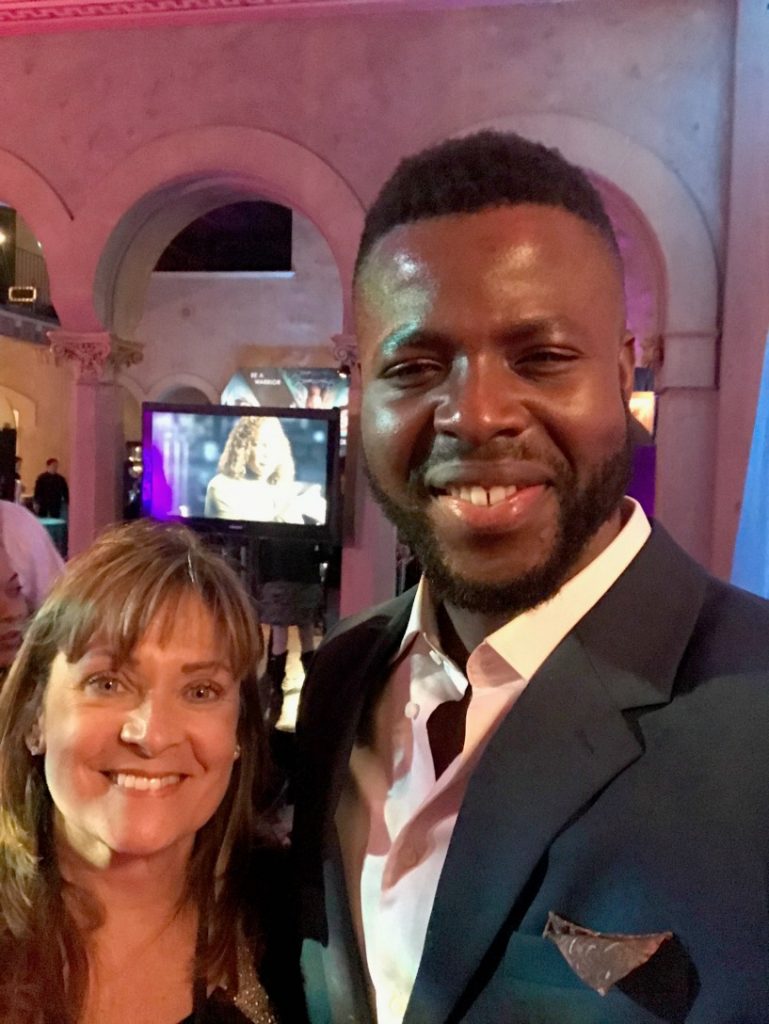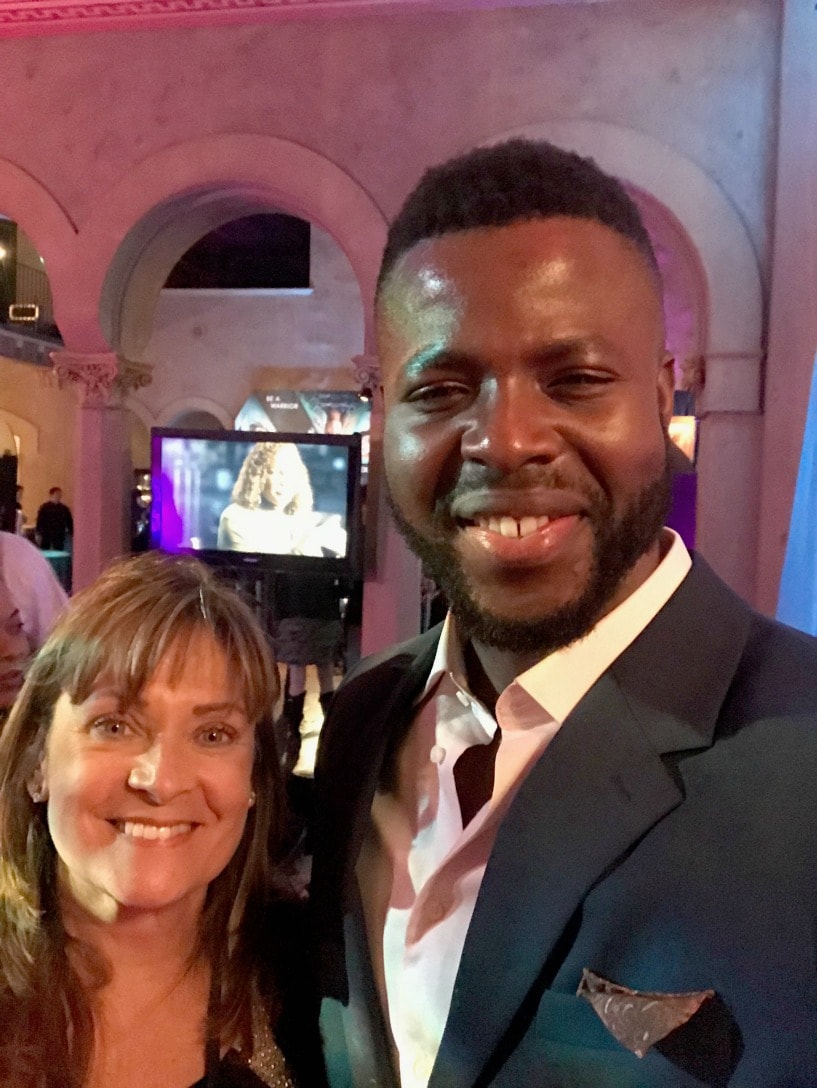 And though I hate to admit I didn't get to chat with Oprah at the party, I did hang out at her table for a bit. Hers was the only table where these gems were spread over the table. I may have taken one. Or two!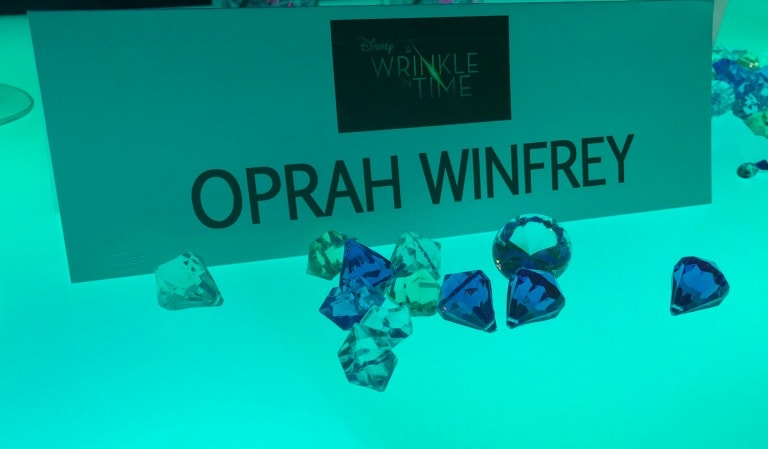 So you get a real feel for what it's like on the carpet, I wanted to share some of the activities we were able to participate in.
Elizabeth Arden partnered with the film and created colors to coincide with the gorgeous costumes created by Paco Delgado. 
Reese Witherspoon wore Elizabeth Arden makeup on the blue carpet and was stunning. In fact, I'll be shopping for that Ceramide Lift and Firm Concealer!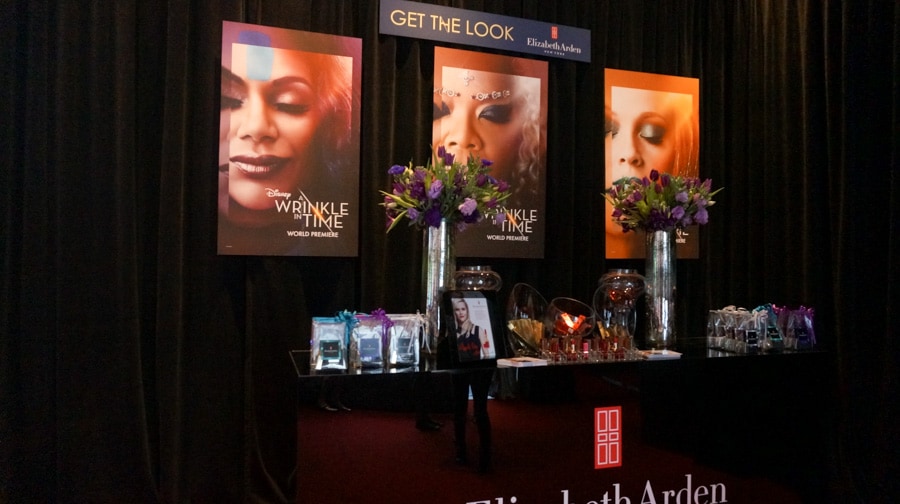 I brought home some gorgeous new products from Elizabeth Arden and can't wait to try them out! We were able to choose products from the booth set up during the interviews as well as the booth set up at the A Wrinkle In Time world premiere after party.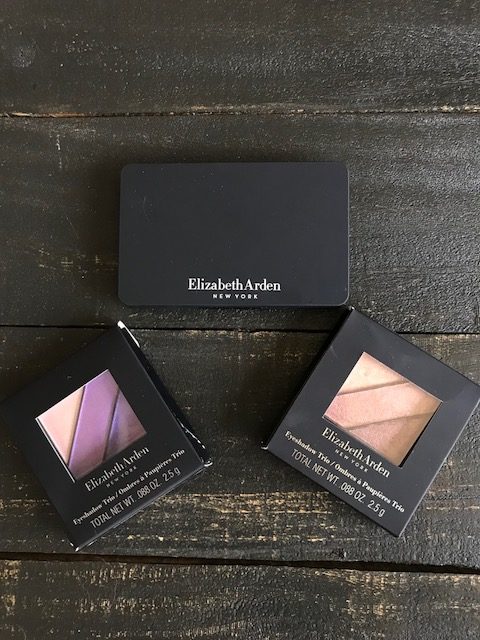 We could also use different backgrounds for photos, including this one I did with Louise Bishop from Momstart.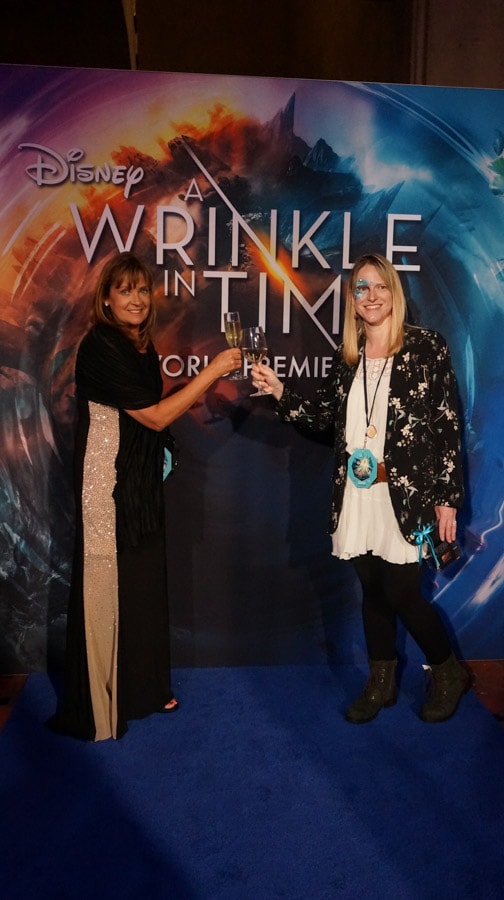 And when I saw the opportunity to decorate these accessory bags, I had to do one for each of my daughters!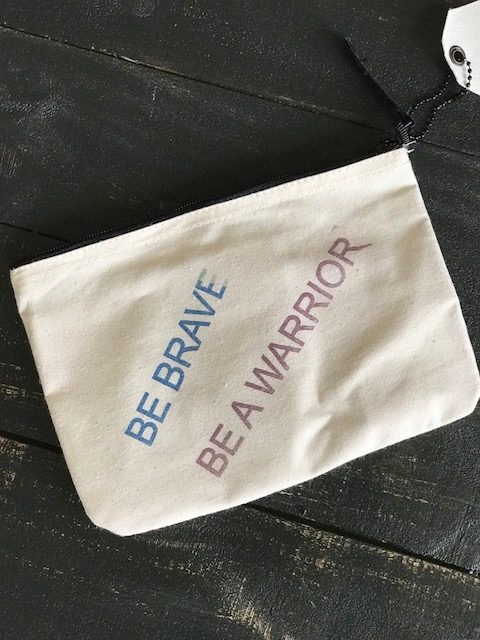 That sums up this movie. It's about being brave. It's about being a warrior. But that's all I can tell you until the film releases next week. GO SEE IT! You will love it! If you haven't seen the trailer, you must take a minute and watch! It's such a wonderful film!
This was all-expense paid trip to experience the A Wrinkle In Time movie event in exchange for sharing it with you. As always, many thanks to Disney for inviting me to participate in this incredible event.