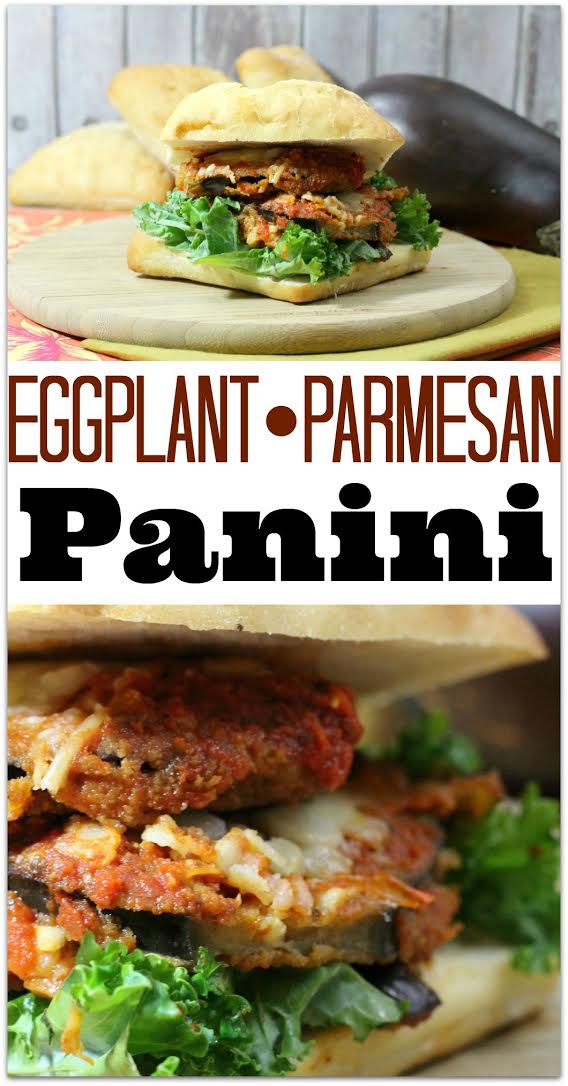 With school back in session, moms everywhere are looking for easy dinner recipes. I don't know about you, but I get tired of making the same meals over and over again. Slow Cooker Beef Stew,  Chicken Sausage and Bean Soup, and Roasted Chicken with Vegetables are a few of my family's favorites, but if I make them too often, they won't be favorites for much longer! Know what I mean? That's why I was excited to try something new, and to find another recipe to add to our favorites list.
Eggplant Parmesan Panini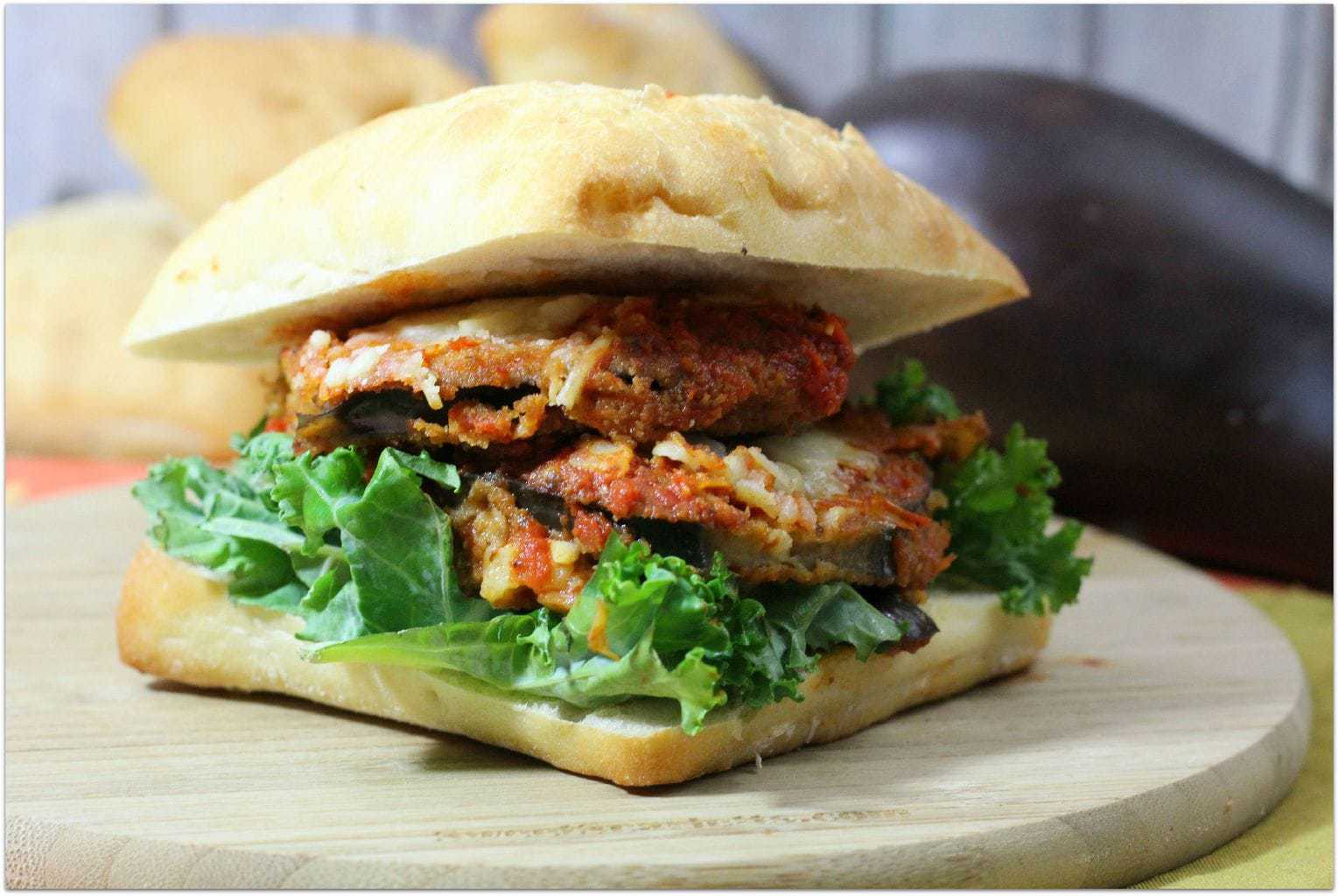 Eggplant

Parmesan

Ingredients
2 large eggplants, peeled
1 C peeled and diced white onions
4 small orange peppers, red peppers, and yellow peppers.... washed, seeds and stems removed
1 garlic clove,minced
2 cans fire roasted diced tomatoes and juice
Salt and pepper to taste
1 ½ C Italian breadcrumbs
1 ½ C Parmesan cheese
¾ C flour
4 eggs, beaten
¼ C olive oil
1 large bag shredded mozzarella cheese
Pam spray
Kale
Panini roll
Directions:
-Slice eggplants into ½ inch rounds.
-Sprinkle each round with salt on both sides.
-Put eggplant slices on a wire rack placed over a large cookie sheet.
-Allow eggplant to sit for 2 hours before going forward with the recipe.
-Using a paper towel dry off each piece of eggplant.
-In a medium sized bowl combine the breadcrumbs and ¾ C Parmesan cheese. In a second bowl add flour while in the third bowl add the 4 eggs and beat well.
-Preheat oven to 425 degrees. Treat cookie sheets with olive oil.
-Arrange the bowls in this way; flour, 1st, beaten eggs 2nd, and in the 3rd the mixture of breadcrumbs and Parmesan cheese.
-Begin by dredging (one at a time) a round of eggplant in the flour on both sides next into the beaten eggs making sure both sides are covered. Lastly cover each piece, each side with the breadcrumb/Parmesan cheese mixture.
-After each one, place on the treated cookie sheet until all are done. Sprinkle a little olive oil on each one.
-Bake in oven at 425 degrees for 10 minutes. Take them out of oven and flip each eggplant round over. Bake this side for another 10 minutes at the 425 degrees.
-During this time saute some olive oil in a saucepan with the minced garlic adding the fire roasted tomatoes and juice allowing to  simmer for 15 minutes. Set aside.
-Divide the tomato and sauce into thirds. Spray the casserole dish with Pam spray. Put the first third of the sauce on the bottom of the casserole.  Next add the first layer of eggplant rounds. Toss some diced onions and chopped peppers layering with some shredded mozzarella and parmesan cheese. Layer with the second ⅓ of tomato and  sauce.  Add more eggplant rounds, cover with diced onions, chopped peppers then the mozzarella and parmesan cheese ,topping it with tomato sauce and orange peppers.
-Bake at 350 degrees for 35 minutes
Putting it together
-Allow cool at least 10 minutes before preparing your sandwich.
-Cut the panini roll in half. Toast each half.
-Wash the kale and cut off leaves.
-Build the sandwich placing the kale on the bottom of the roll and layering the eggplant.
What's your favorite easy dinner recipe? Share in the comments below!