I spend a lot of time online. Yes, it is my job to be online, but I also do most of my shopping that way now, too. I just search what I need, and have it sent to my door. No trouble parking, no lines, no driving! That works for me!
What if I told you there was a way for you to earn money while you're searching? With Qmee, you search as you normally would, with Google, Bing, Amazon, Yahoo, and even Ebay.
 As you are searching, if Qmee has something you might be interested in, based on your search, it will pop up. I was searching on Amazon for a FitBit, and a couple of styles came up at great prices. I clicked on one, and made 12 cents. Just for clicking! It ended up not being the exact one I'm looking for, but I love that the suggestion was made. I'm hoping Qmee is going to save me money on items I normally buy online, and it's already made me money while I was searching!
Here's the best part! If you're thinking the credits you get are just applied to your shopping, I've got great news! The credits can be put right into your Paypal account, and you can cash out at any time! It's free money! I also love that you can donate the money to charity. Why wouldn't you want to sign up with Qmee?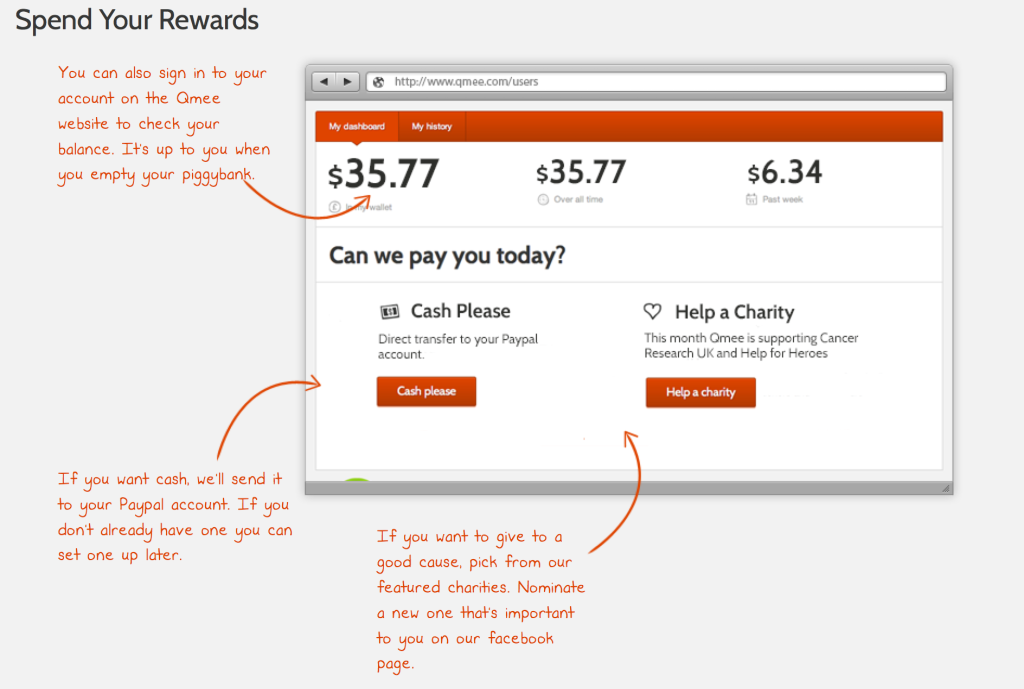 I love Paypal, and use it for everything!
Who wants to win $25 in Paypal Cash from Qmee? Enter to win below! The winner will get $25 deposited right into their Paypal account!
This giveaway is only open to the US and UK. Qmee hopes to be available in other areas soon! 18+ only, please. The giveaway ends on February 5th at 11:59 pm.
Virtually Yours was not compensated for this post.