Thanks to Dunkin' Donuts for partnering with Virtually Yours to bring you this post.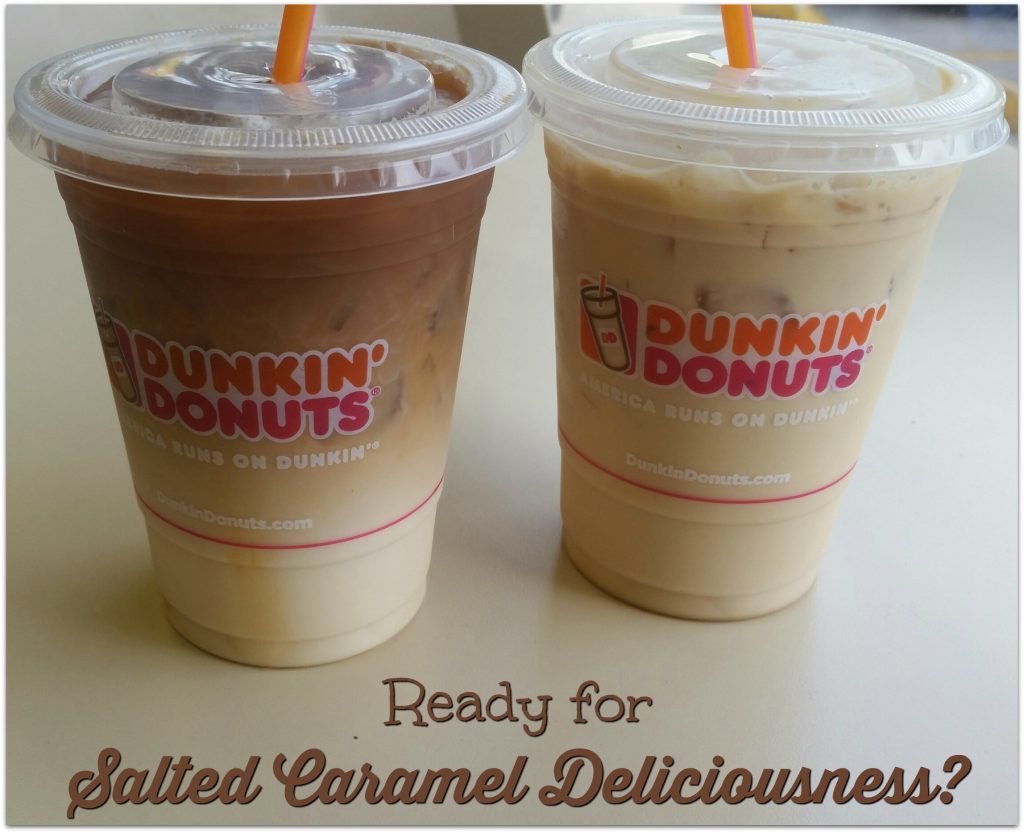 Have you tried Dunkin' Donuts Salted Caramel yet? My daughter and I were craving something sweet and both needed a caffeine boost. I mentioned stopping by Dunkin' Donuts to her, and her face lit up. It had been a while since we've stopped in for munchkins. Between her classes and after school activities, she stays pretty busy, and I've been traveling a lot. It was the perfect day to stop by for a coffee and treat, and spend a few minutes just hanging out.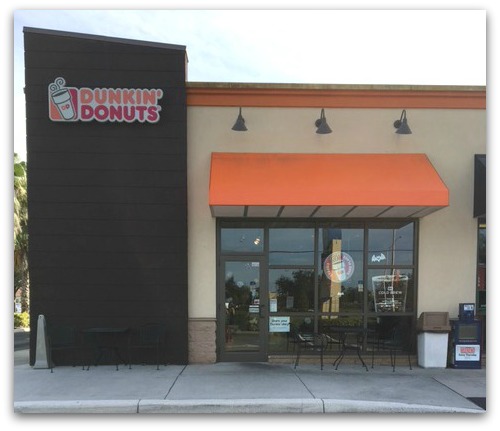 We have a Dunkin' Donuts just minutes from our house, and they were decorated for Halloween.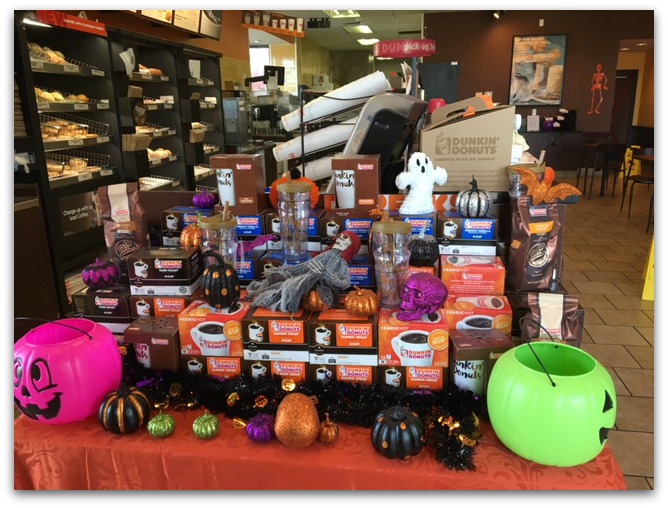 My daughter has her favorite drink at another coffee place we frequent, but I like to switch around depending on how I feel or what time of day it is. Sometimes I prefer straight coffee with a little cream. Other times I order a double tall non-fat semi-dry cappuccino. Then I have those moods where I want something sweet. That was my current state of mind.
Dunkin' Donuts' introduced the Salted Caramel flavored coffee, lattes, and macchiatos on August 29, and you've got to try them.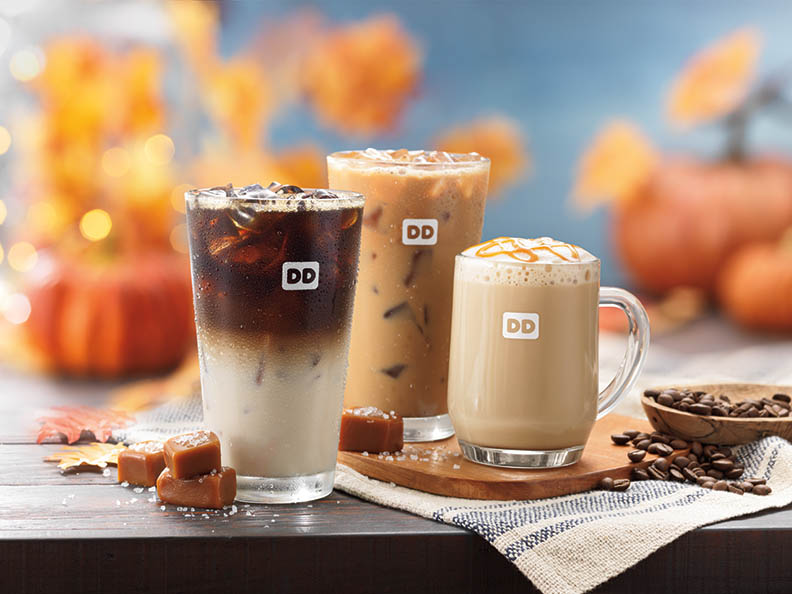 Served hot or iced, the new flavors combine sweet and salty, which is my favorite combination. Dunkin' Donuts begins the process by brewing high-quality Arabica coffee beans. Ground fresh and brewed to order, you can get your coffee and espresso beverages with whatever sweetener, flavor and dairy you like best. Just the way you like it! Our favorite was definitely the Salted Caramel Macchiato, but the latte was rich and creamy, too. The coffee is a little less decadent, but was really good, as well. We pass by a Dunkin Donuts at least three times a week. I have a feeling we will be stopping in a lot more.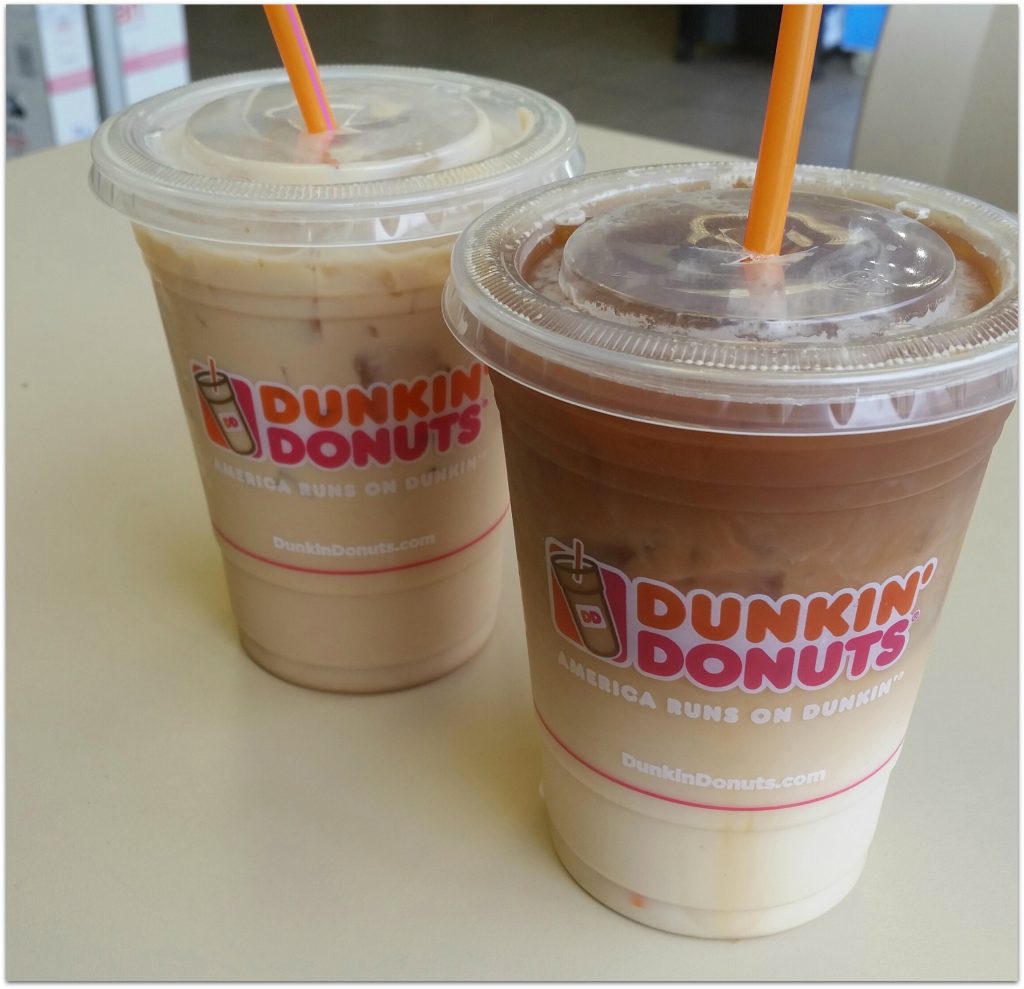 In addition to amazing drinks, Dunkin' Donuts has a full menu, including breakfast all day long. They've done their research and know people want what they want, when they want it. More and more people are ordering breakfast all day long. I know when my husband is traveling, my daughter and I love breakfast for dinner! Breakfast is not just for mornings anymore. And donuts? Well, they are good any time of day or night! I vote for breakfast whenever!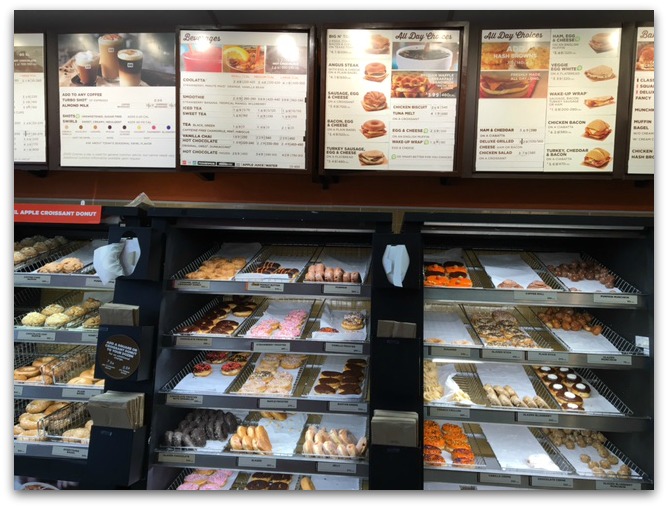 People are on the go and don't always have the time to sit down and enjoy an entire meal. I have friends who work crazy shifts, too, and eat at unconventional hours. I know they are grateful that they can stop in to Dunkin' Donuts and pick up a breakfast sandwich and a good cup of coffee any time of day.  And don't forget, you can bring that wonderful Dunkin' Donuts Coffee flavor home!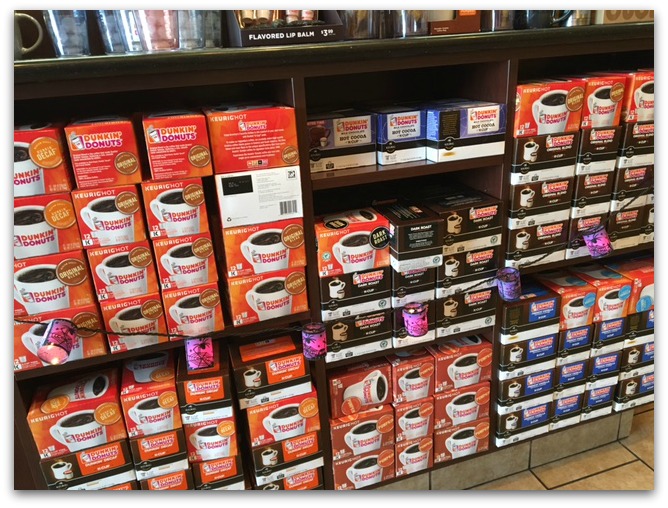 We brought a treat home for later, just in case we get the breakfast whenevs. 🙂
And with the Dunkin' Donuts app, you can earn free beverages and get exclusive offers. Who doesn't like free?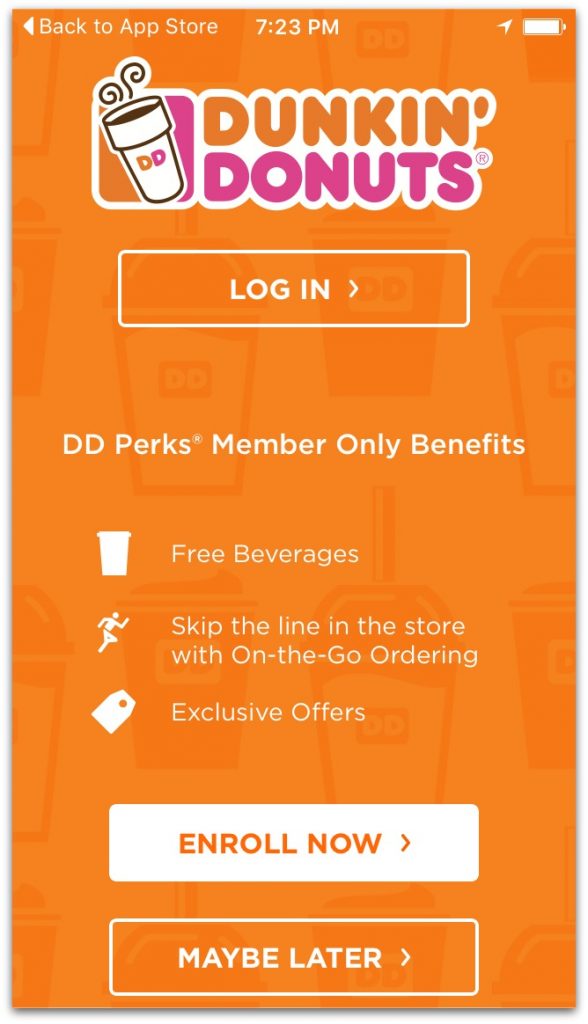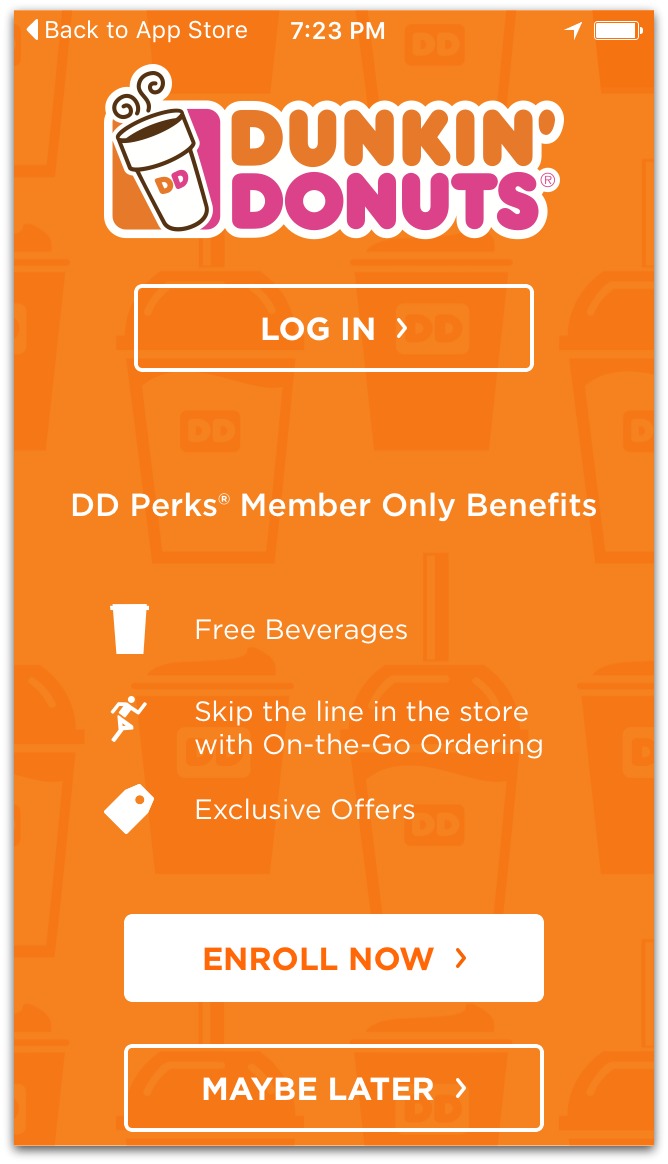 What's your favorite drink at Dunkin' Donuts? If you haven't tried the Salted Caramel varieties, you might just have a new favorite. Come back and let me know what you think!