The Hundred-Foot Journey is one of the best movies I've seen about food, and when I saw the recipe for Tandoori chicken wings, I had to share. It's easy to see with a name like Food, Fun & Faraway Places that this movie is right up my alley. Dreamworks also released a handful of recipes to go with the movie.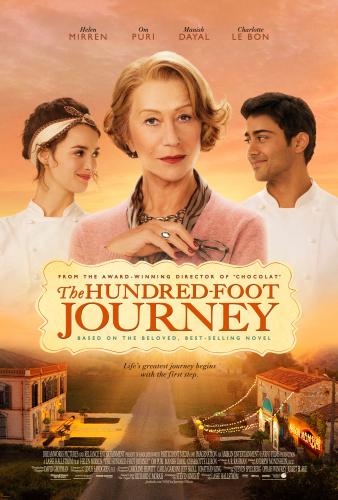 Tandoori Chicken Wings Recipe
This recipe for Tandoori chicken wings looks incredible. I love Indian food! Enjoy!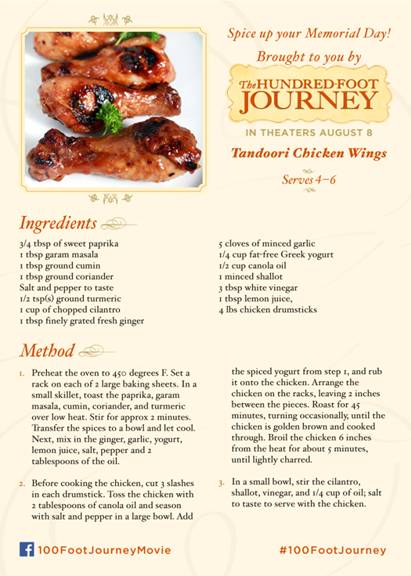 In DreamWorks Pictures' "The Hundred-Foot Journey," the opening of a new Indian restaurant in the south of France, next to a famous Michelin starred eatery, is nearly cause for an all-out war between the two establishments until Le Saule Pleureur's icy proprietress Madame Mallory recognizes her rival's undeniable brilliance for preparing masterful meals.
Check out the most recent trailer and see what I thought about the sneak peek I saw while in LA!
THE HUNDRED-FOOT JOURNEY arrives in theaters everywhere on August 8th!